A roundup of 30 awesome guacamole recipes that include everything from the classic version to chipotle shrimp and roasted jalapeno to queso fresco. If you're a guacamole fan, there is sure to be one here you'll love!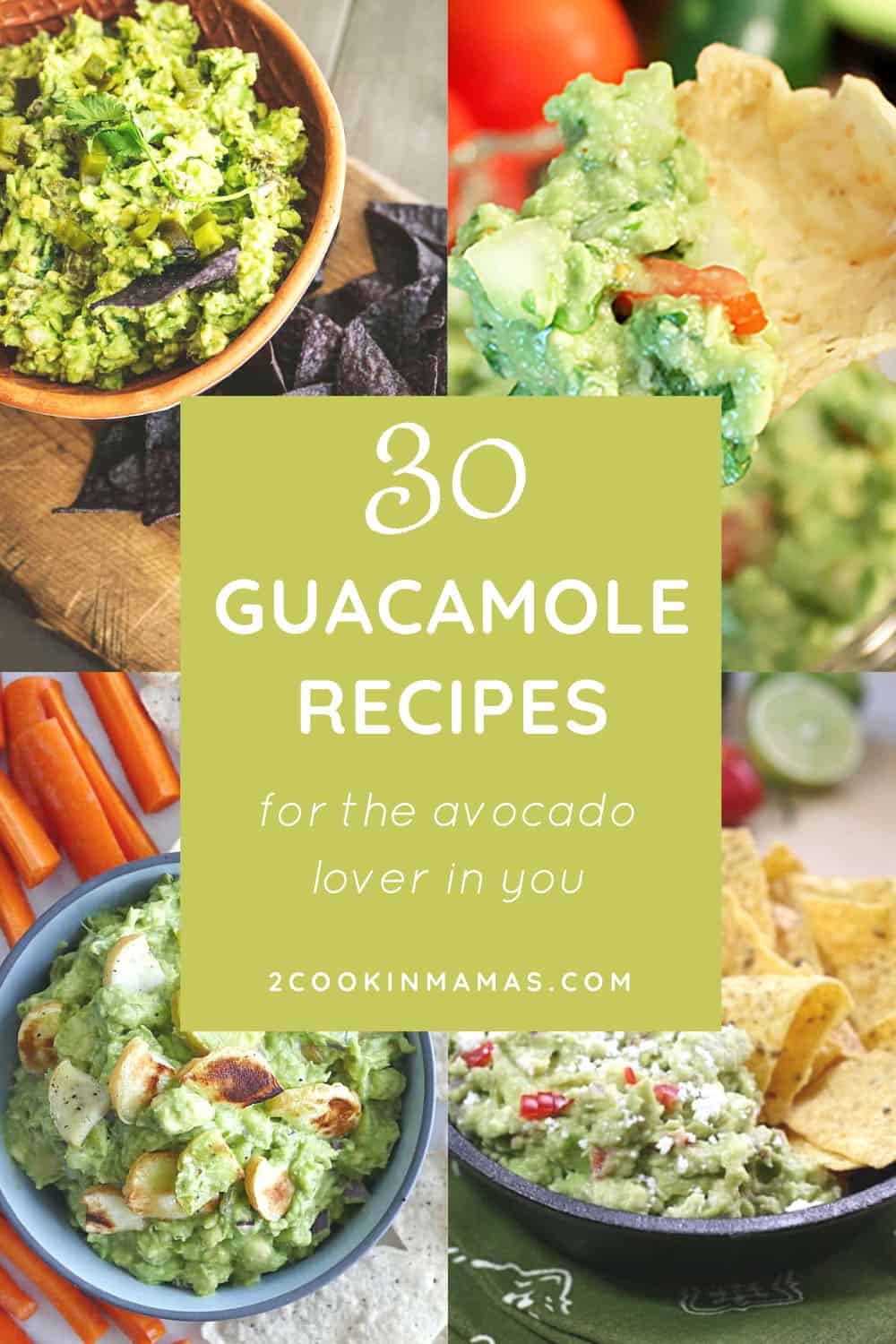 It's National Guacamole Day! And what better roundup to bring you today than one with 30 different guacamole recipes to tempt your taste buds. Are you a guacamole fan? I guess if you've read this far you are! Me too! I think I could eat it every day! In fact, I think most of the world loves guacamole.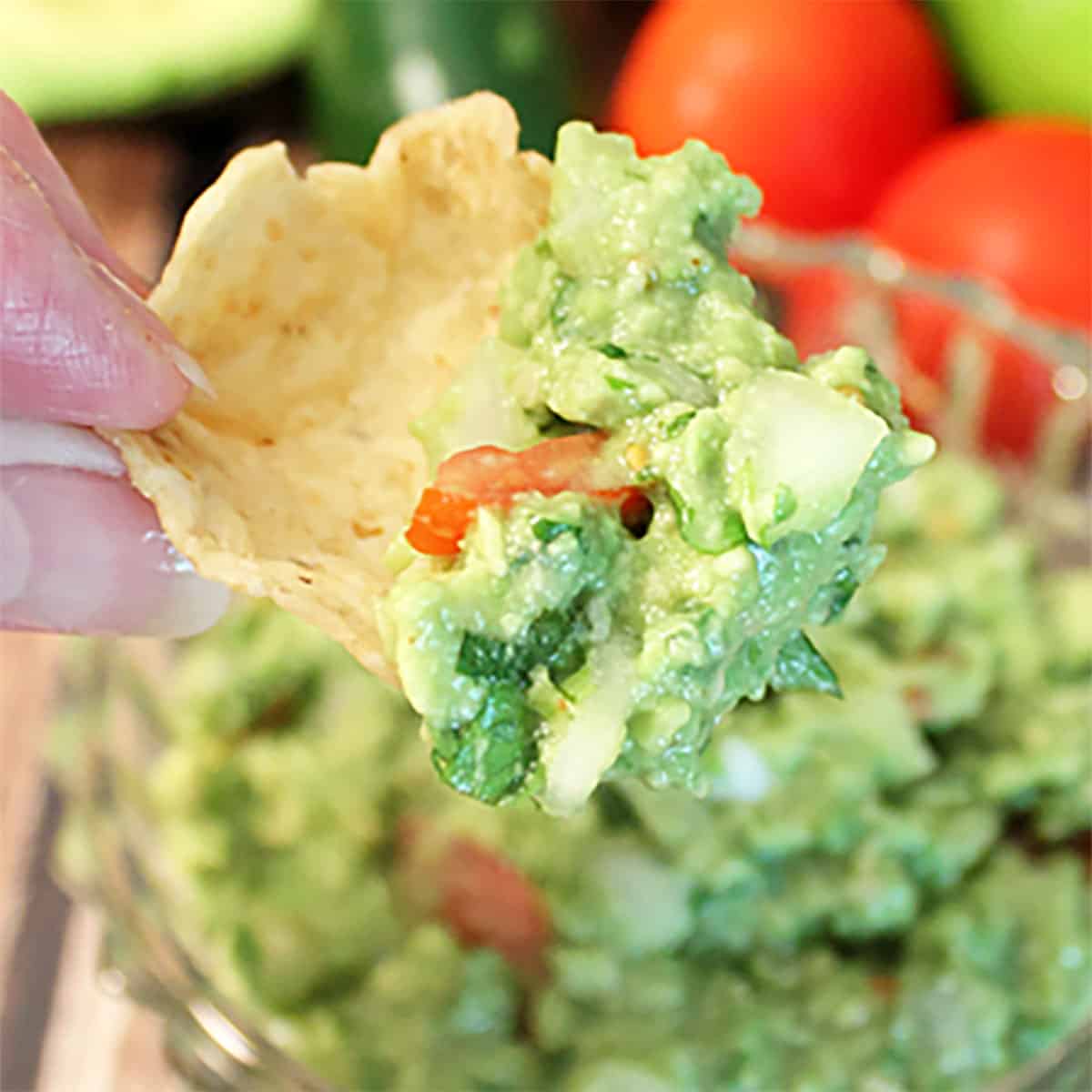 And it's so versatile! It can be used as a dip, as a garnish for tacos and burritos, top burgers and baked potatoes and even fill deviled eggs. It's also great in a salad or as a spread instead of mayonnaise. I mean who wouldn't love this healthy delicious mix made from avocados.
Where did guacamole come from?
Guacamole was first made by the Aztecs in the 16th century. The name itself comes from the Aztec word Nahuatl, which means avocado sauce. I think they were on to something!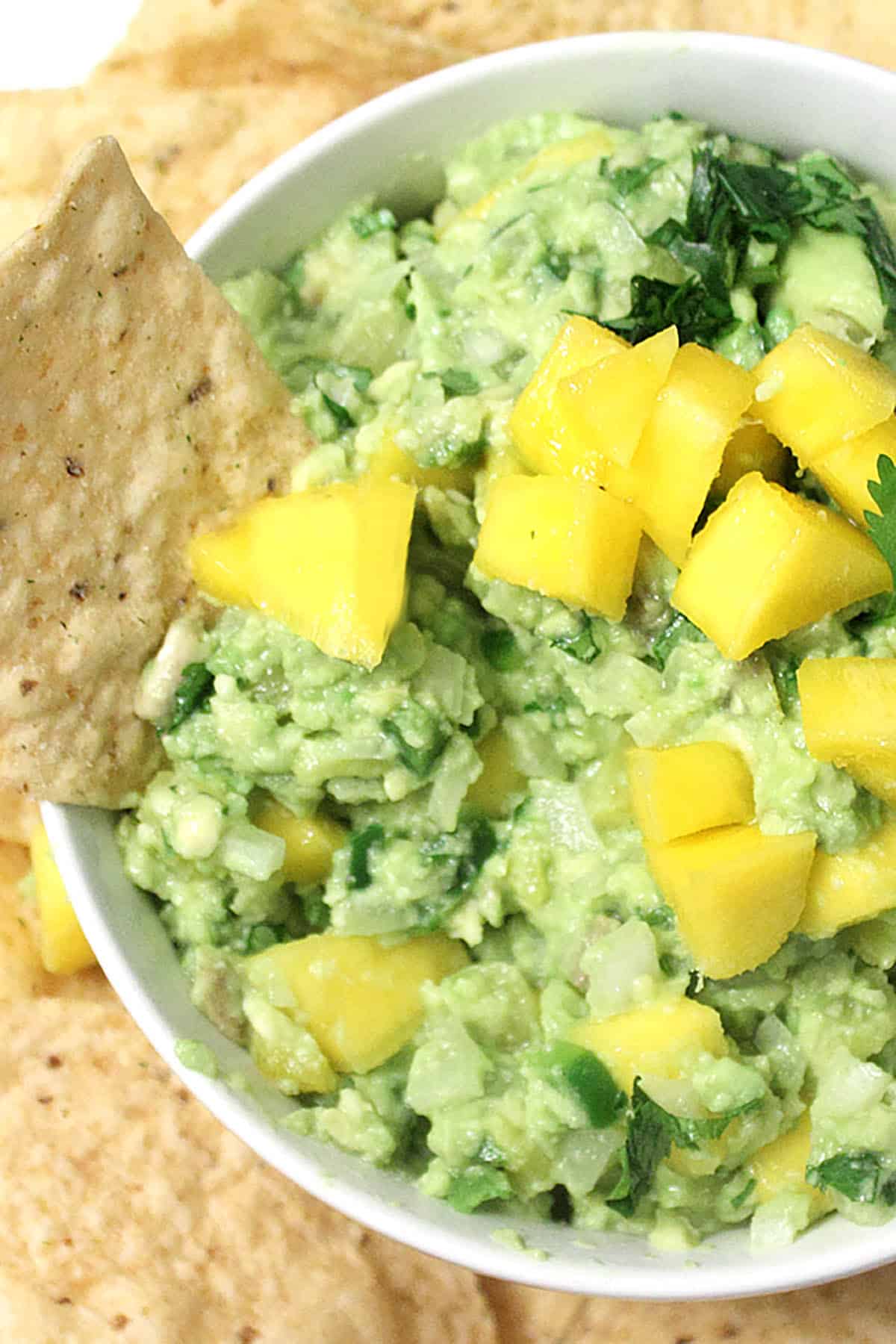 Is guacamole healthy?
Classic guacamole definitely is but watch those added ingredients! Avocados themselves provide important antioxidants, are high in dietary fiber and have more potassium than a banana! Wow!
Isn't an avocado high in fat?
Yes but the avocado's high fat content, which makes up 85% of its calories, is a healthy fat. And this fat, the same as found in olives, has been found to lower the risk of heart disease and inflammation. Sounds good to me!
So what are you waiting for? Grab a margarita and dip into the deliciousness!
Love quick & easy recipes? Follow me on Instagram, Facebook, Pinterest & Twitter for all the latest recipe inspiration! Plus join my email list here and receive a free e-book.
This post has been updated with new recipes. It was first published on November 14, 2014.