A roundup of 24 awesome guacamole recipes from our favorite bloggers. Everything from grilled to goat cheese to garlic. There is sure to be one you'll love!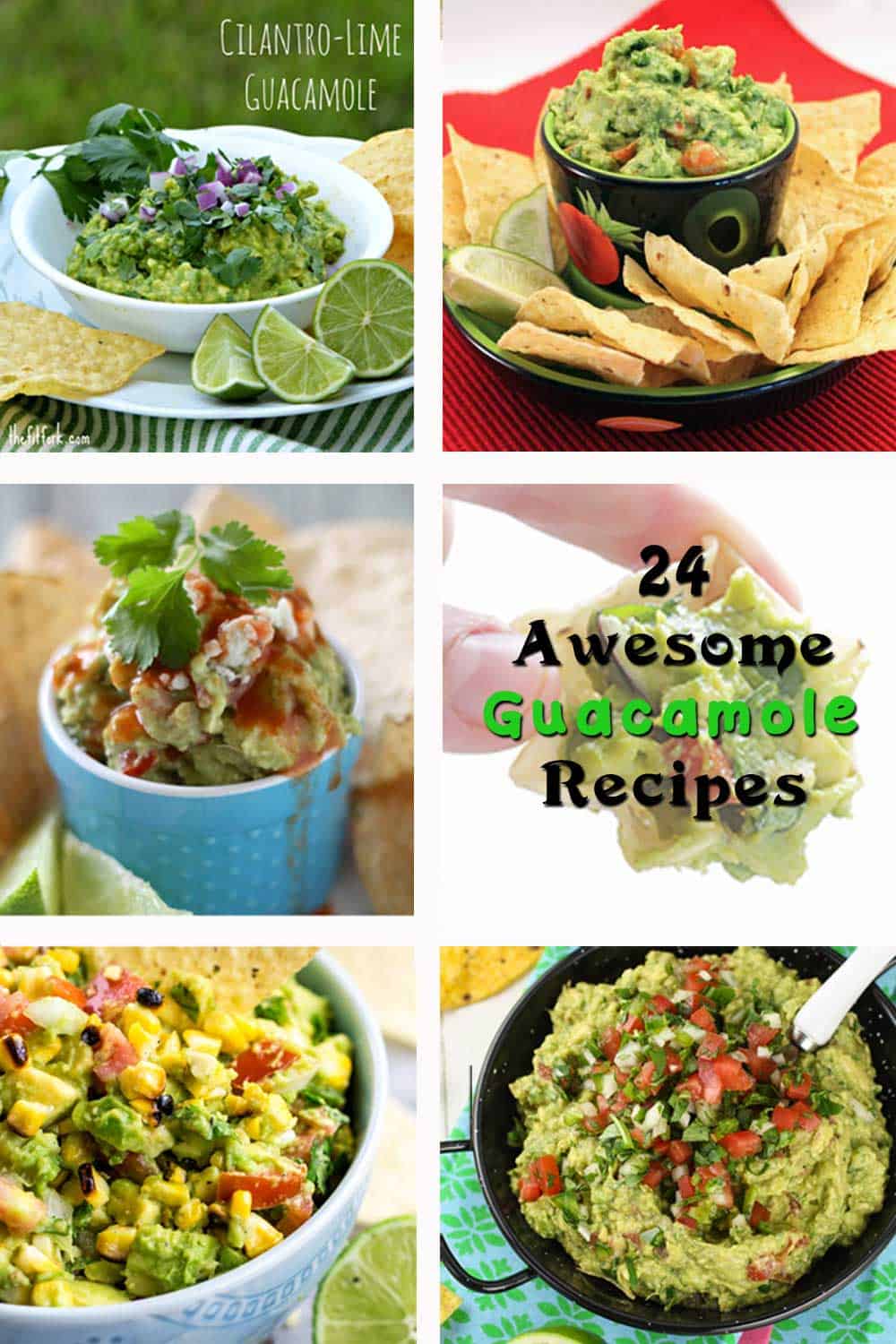 It's National Guacamole Day! So what better roundup to bring you today than 24 different guacamole recipes from some of our favorite bloggers to tempt your taste buds. So what are you waiting for? Dip into the deliciousness and enjoy!
Guacamole was first made by the Aztecs in the 16th century. The name itself comes from the Aztec word Nahuatl, which means avocado sauce. I think they were on to something!
I love guacamole, in fact I think most of the world loves guacamole, and it can be used as a dip, as a garnish for tacos, burritos, eggs and soups, in a salad or as a spread instead of mayonnaise. I mean who wouldn't love this healthy delicious mix made from avocados.
And avocados, also known as alligator pears for their leathery skin, have their fair share of nutrients, and should be a part of everyone's diet. Recent research has shown that when adding avocado to salads or salsas, the absorption of two key antioxidants, lycopene and beta-carotene, increase by as much as 200%-400%. And avocados have their own share of carotenoids (antioxidants) such as beta-carotene, alpha-carotene and lutein as well as lesser known ones. It is also high in dietary fiber, low on the glycemic index helping to regulate blood sugar levels, and has important cancer-fighting properties.
One of the supposed downsides of avocados is its high fat content, about 85% of its calories come from fat, but the fat that it contains is a healthy type of fat. This fat has been found to lower the risk of heart disease, has important anti-inflammatory properties as well as a high amount of oleic acid (a fatty acid), similar to that found in olives, that helps our absorption of fat soluble antioxidants.
Thanks to all of these bloggers for their fantastic guacamole recipes. Please check their blogs out and let them know how delicious you found their recipes.
Avocado Dip from Lovely Little Kitchen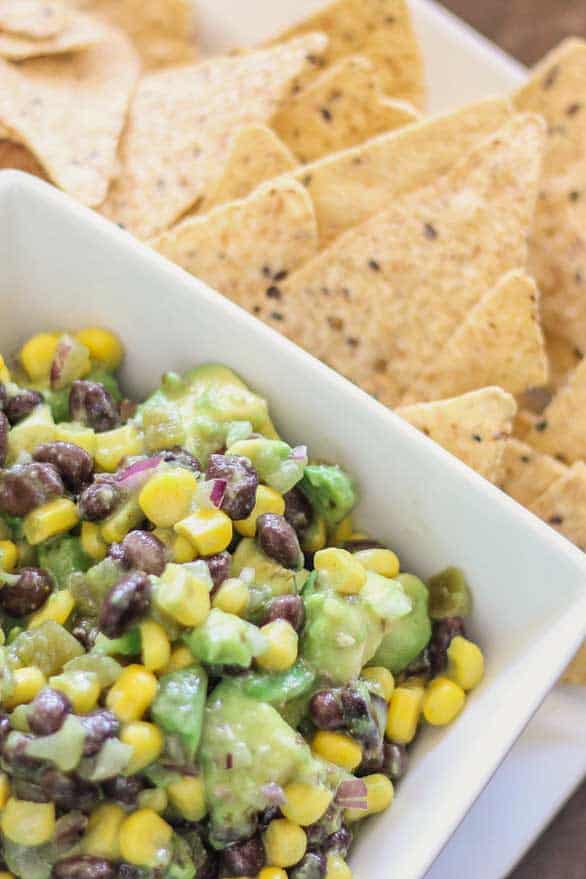 Bacon Guacamole from Closet Cooking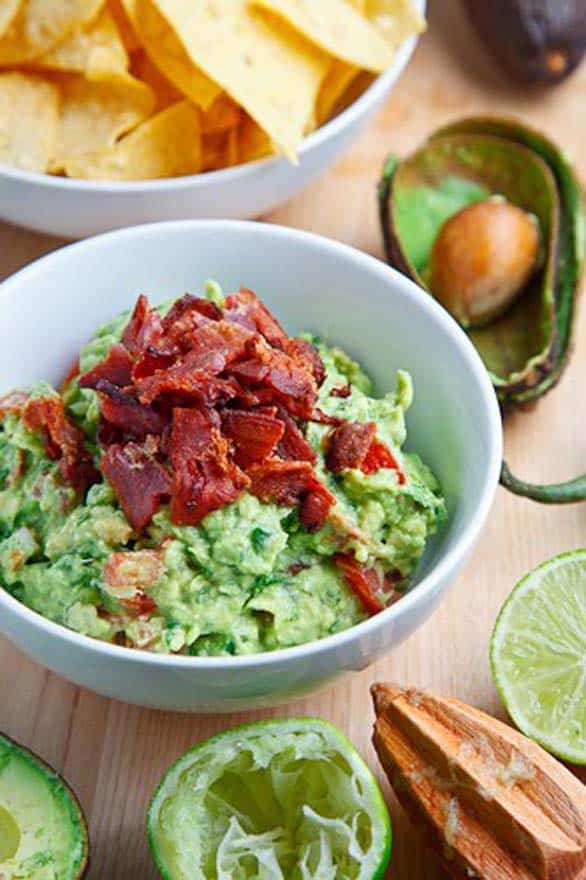 Black Bean Pineapple Guacamole from Tablespoon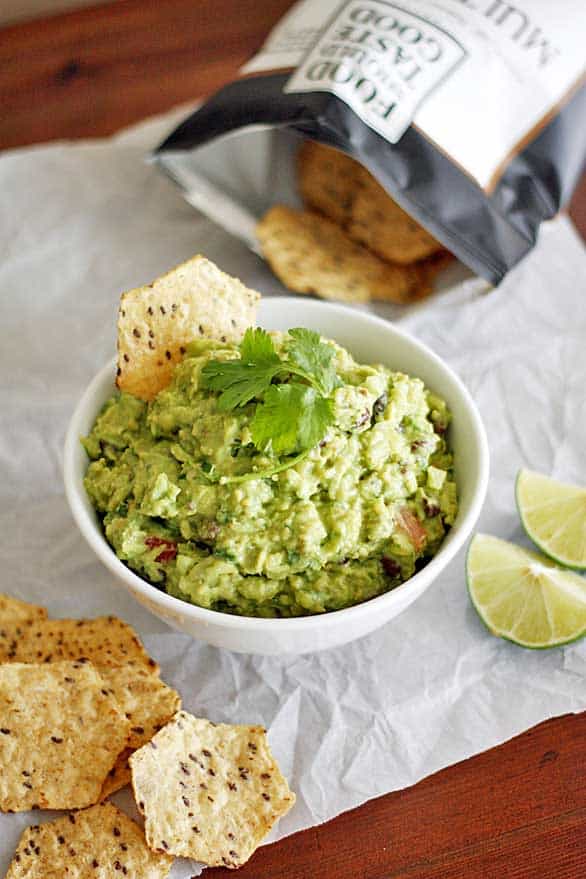 Buffalo Bacon Blue Cheese Guacamole from Lauren's Latest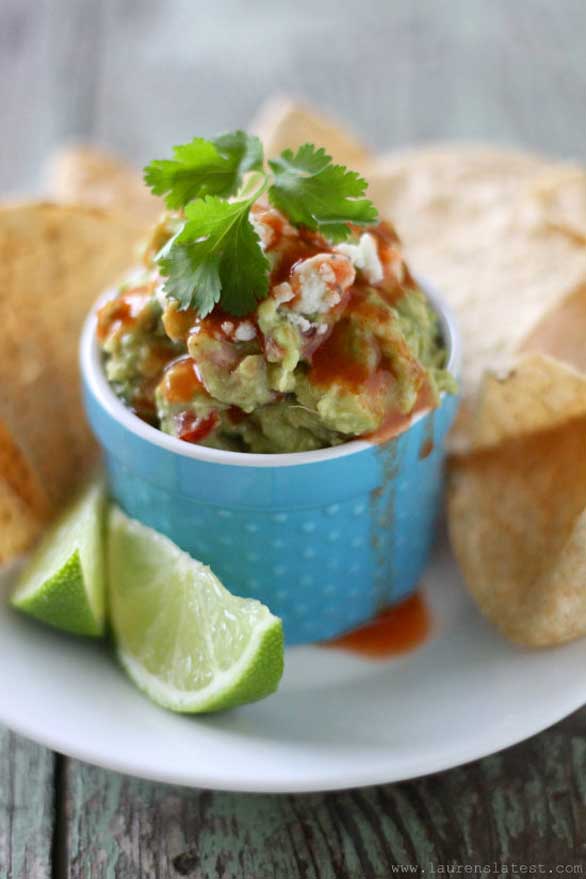 Chipotle Guacamole from Budget Savvy Diva
Cilantro Lime Guacamole from the fit fork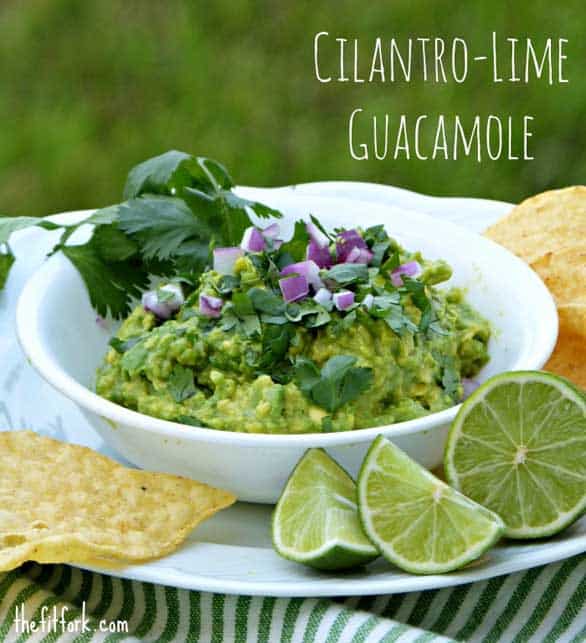 Classic Guacamole from 2 Cookin' Mamas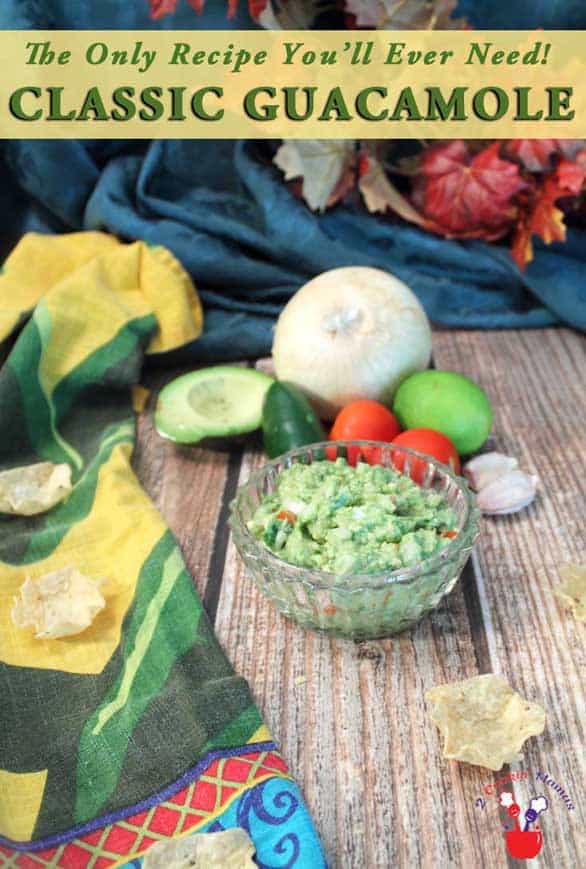 Fully Loaded Guacamole from Valerie's Kitchen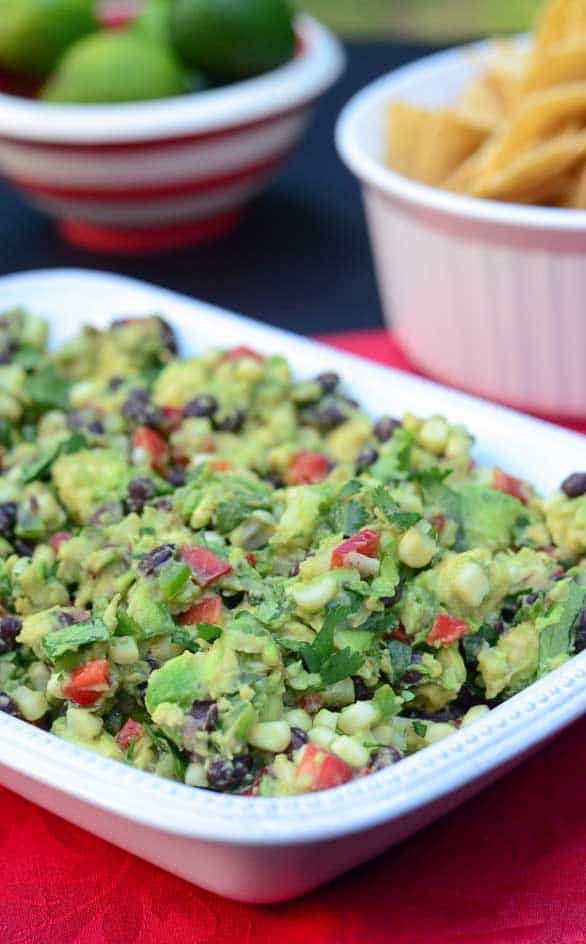 Goat Cheese Guacamole from A Household Almanac (Rachel Schultz)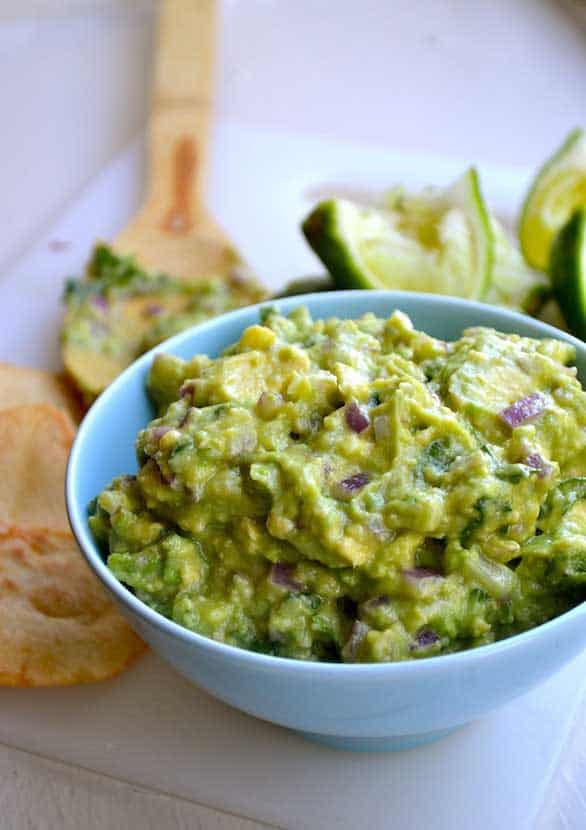 Grapefruit Guacamole from Macheesmo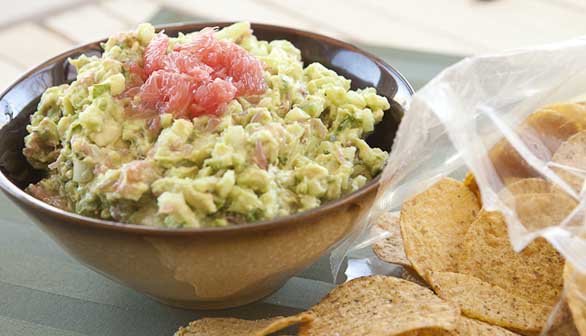 Grilled Corn Guacamole from The Recipe Critic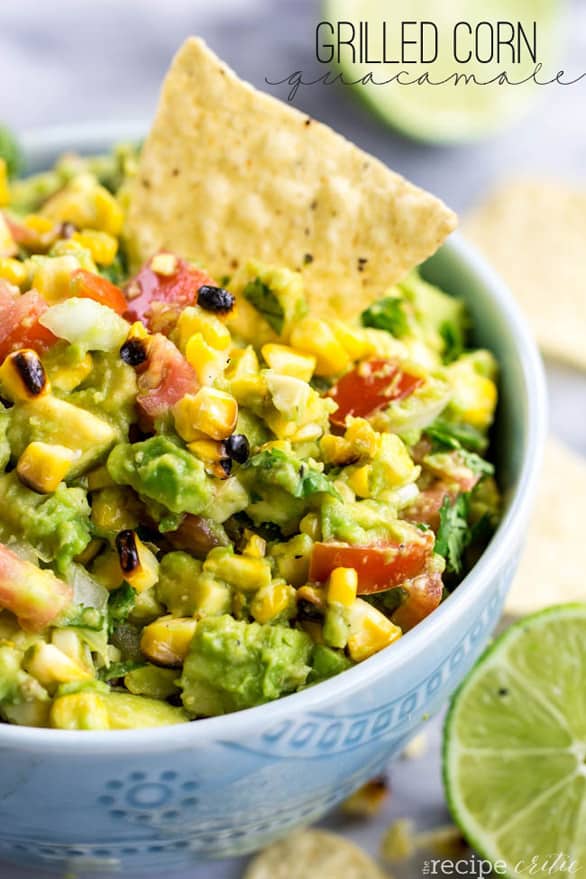 Guacamole from SkinnyTaste
Hawaiian Style Sake Soy Guacamole from Cooking Hawaiian Style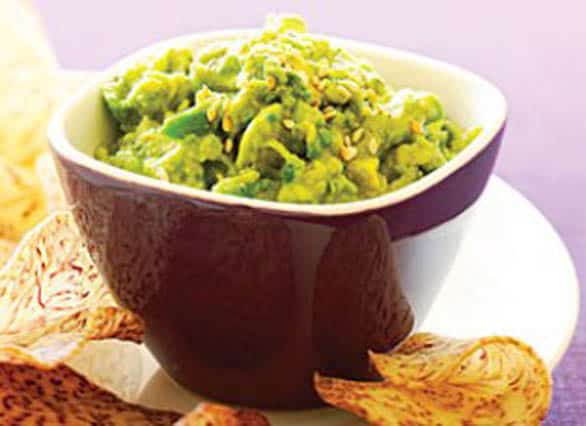 Italian Guacamole from Gimme Some Oven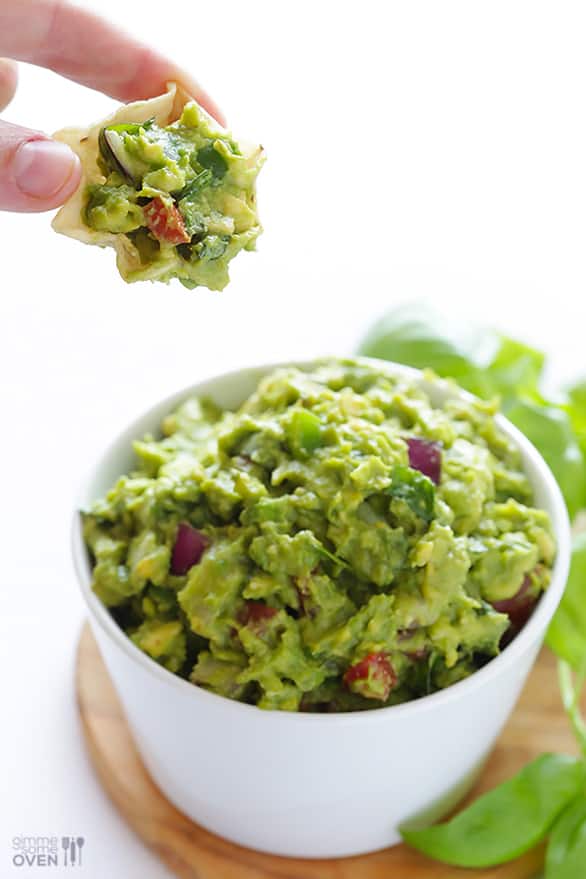 Guacamole with Cherries Gorgonzola and Walnuts from Cooking with Mamma C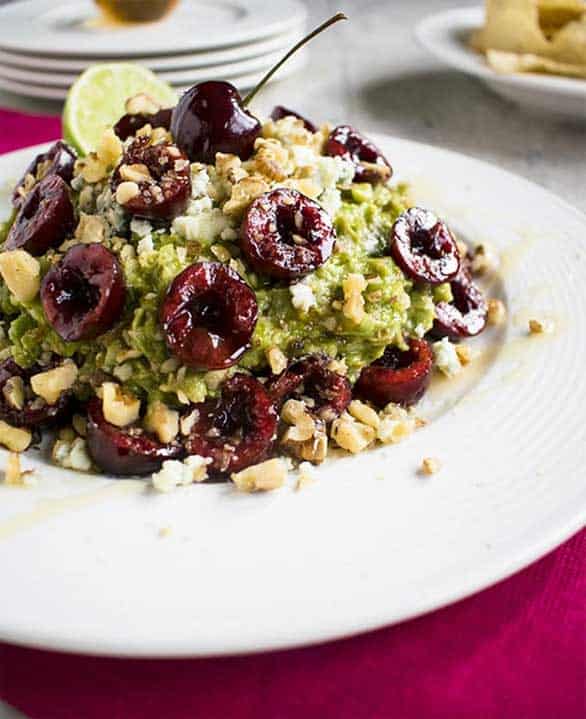 Mango Pineapple Guacamole from 2 Cookin' Mamas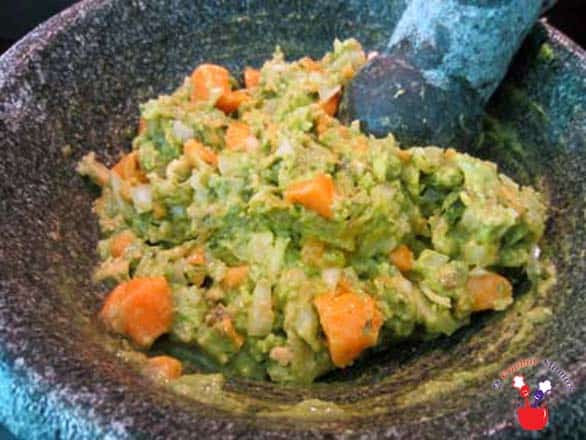 Mango and Pomegranate Guacamole from The Cafe Sucré Farine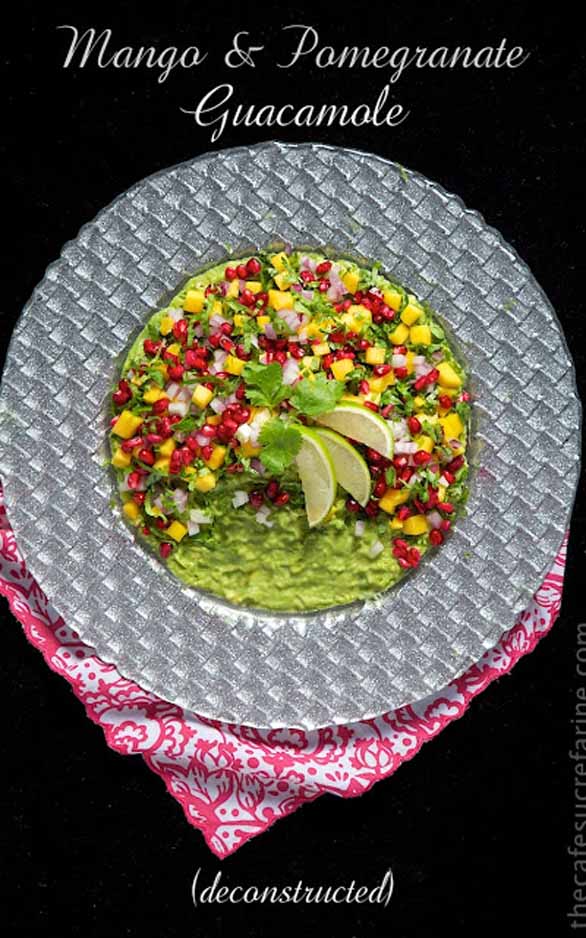 Margarita Guacamole from The Cookie Rookie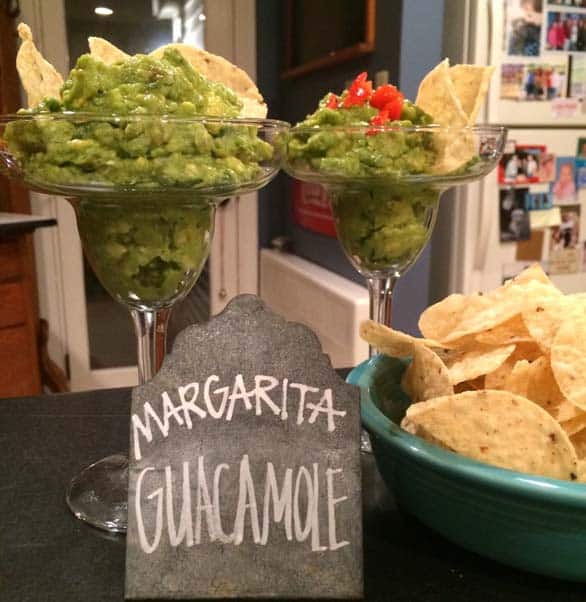 Pico Guacamole from garnish with lemons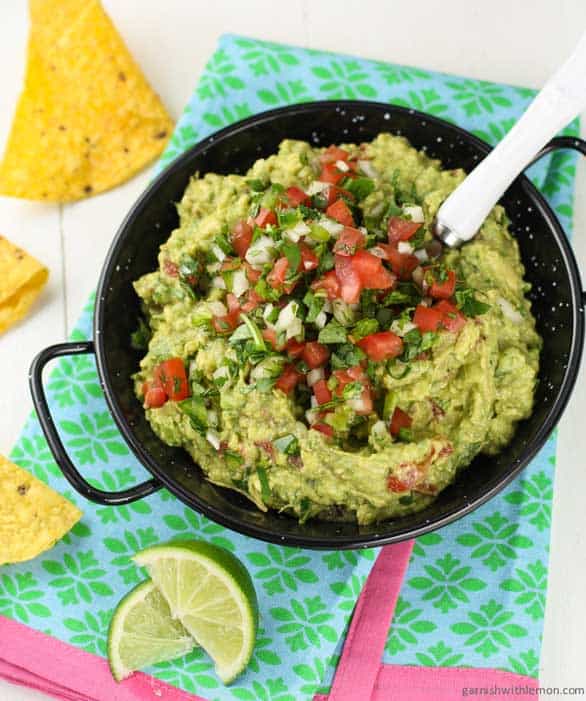 Pineapple Guacamole from One Lovely Life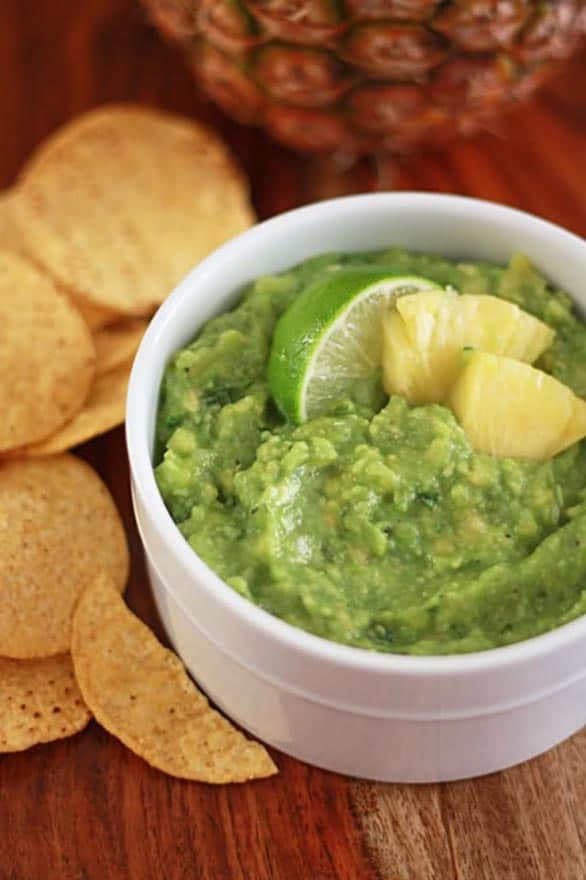 Roasted Garlic Guacamole from Dinners, Dishes and Desserts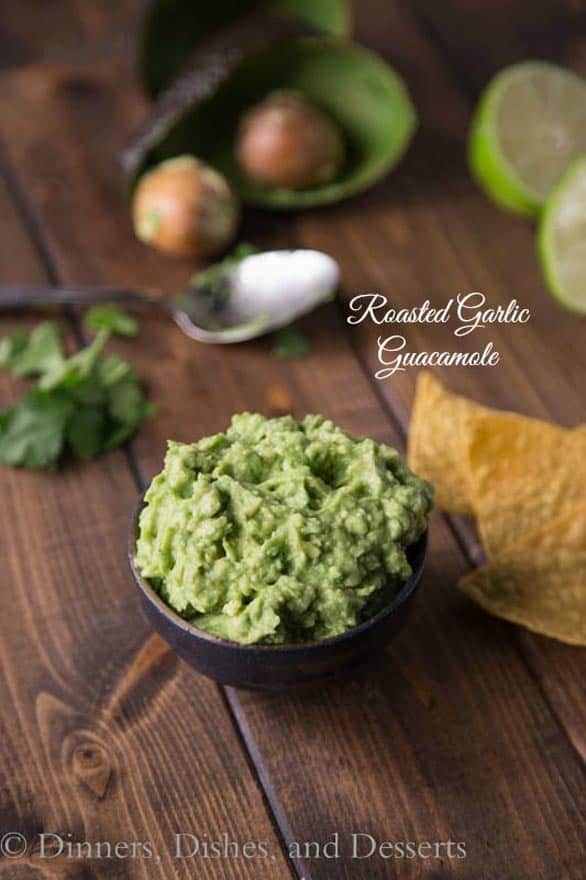 Spicy Guacamole from Natasha's Kitchen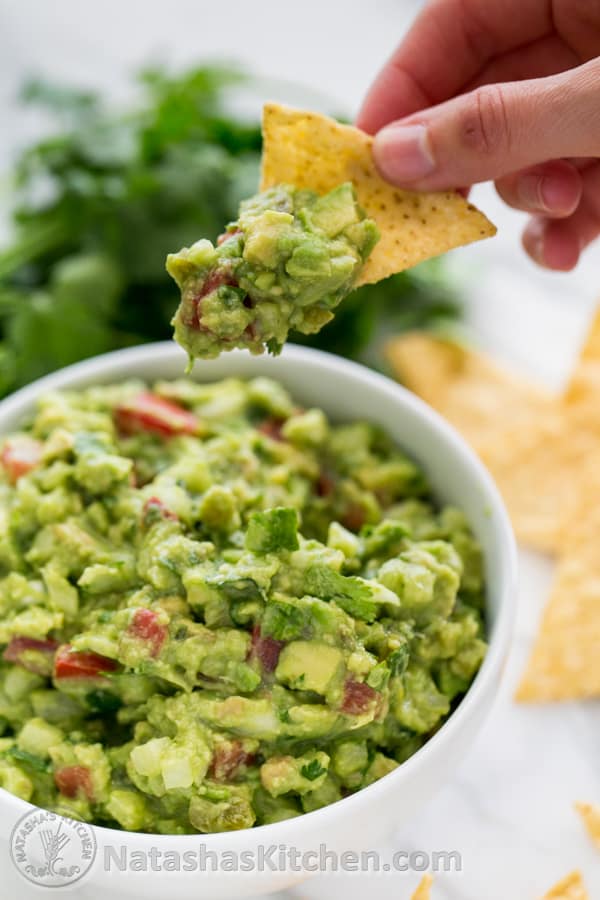 Sweet Plantain Guacamole from PaleoOMG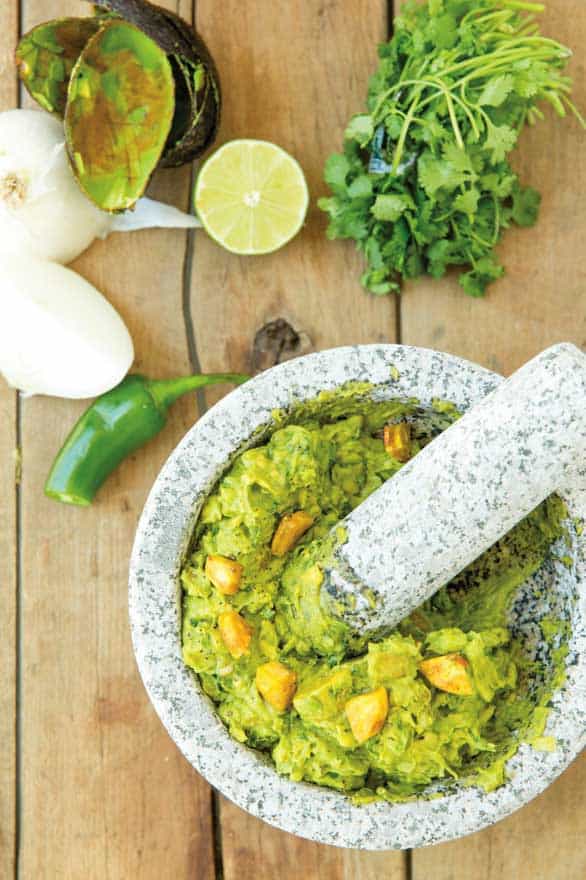 Ultimate Guacamole from Handle the Heat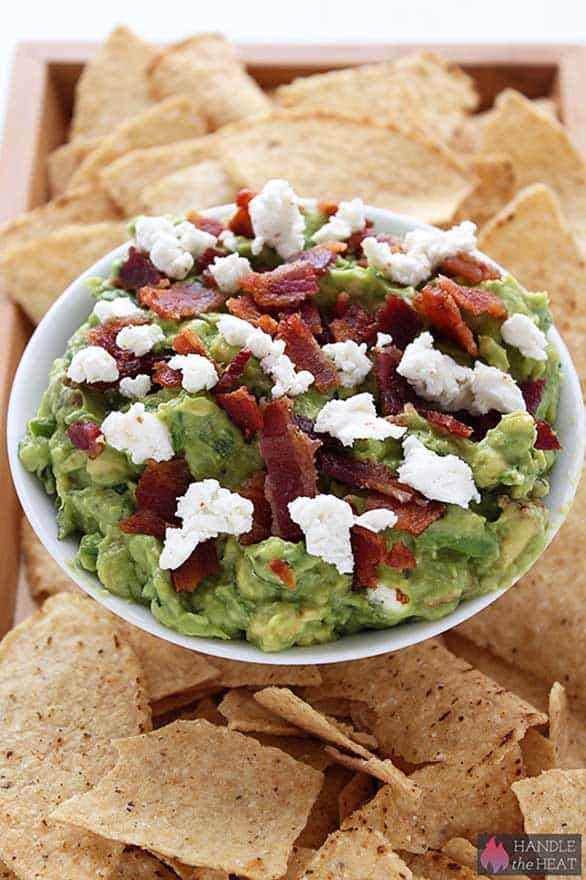 Enjoy!
DON'T MISS A RECIPE!