Turn apples into applesauce in the crockpot or stovetop - it's so easy. And homemade applesauce is healthier than store bought and more delicious too!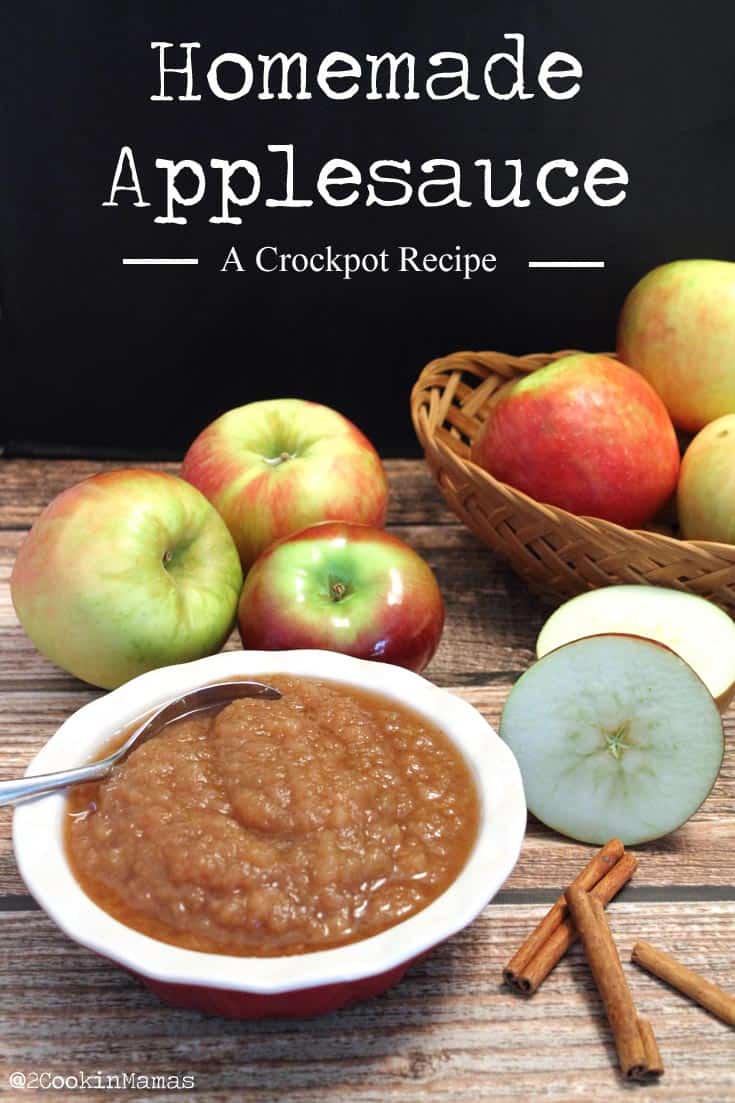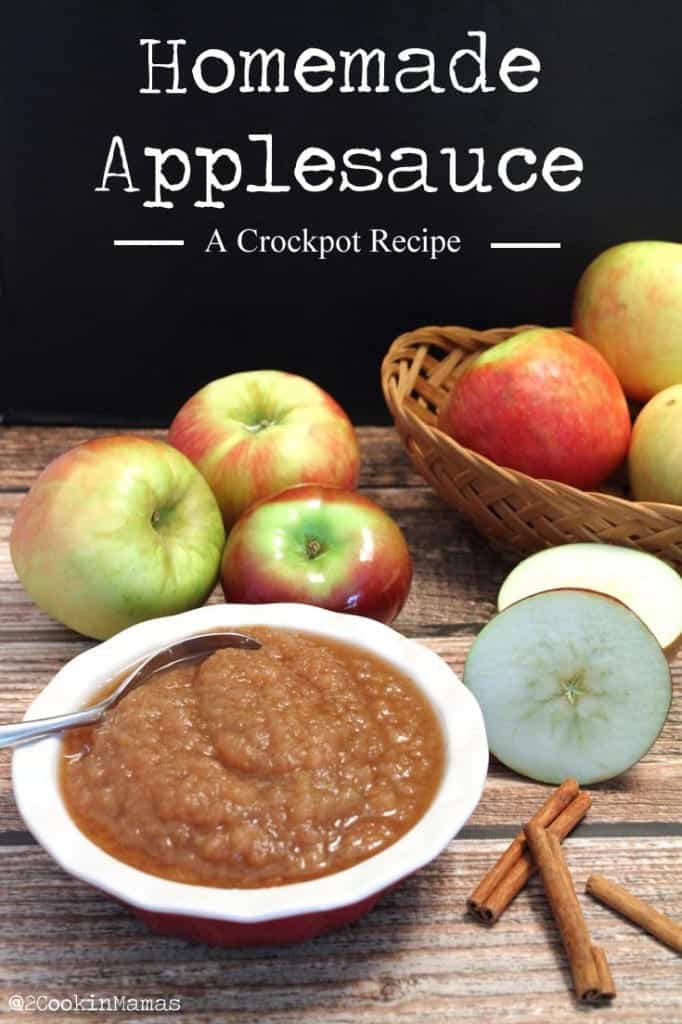 I have been participating in #Crocktober2015 and it's been an excellent opportunity to make some new crockpot recipes that I have been dying to try. I have some crockpot favorites that are always on the menu, like Crockpot White Chicken Chili, Crockpot Pot Roast or Crockpot Pork Thai-Style but this gave me a chance to find new favorites.  If you have ever looked on Pinterest or Yummly you can find tons of crockpot or slow cooker recipes, everything from breakfast to dinner, appetizers to desserts, and they all look so good you want to make them all. And you've got to check out Stephanie's blog, Sustaining the Powers, as she will be featuring a new crockpot recipe every day during the month of October. I wonder when she eats the leftovers?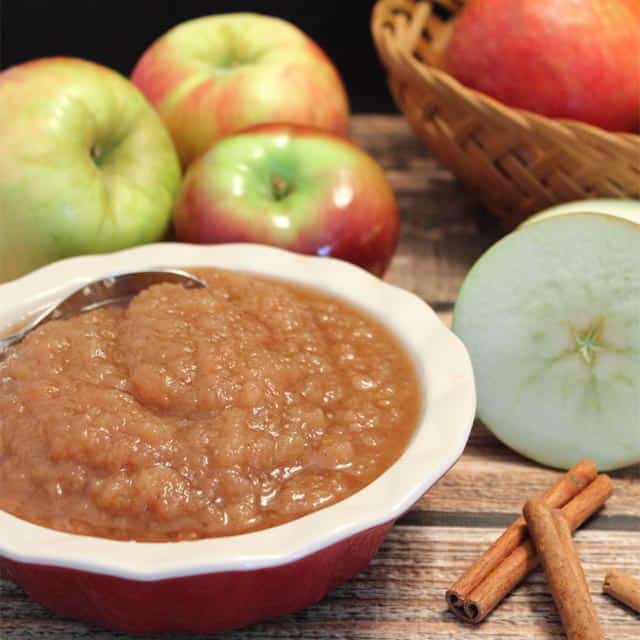 This crockpot applesauce recipe I'm featuring today is very special to me and brings back fond memories of my childhood. My Grandmother, who lived with us, made this every fall and winter and it was always something that my sister and I looked forward to. Not only was it delicious but it made the house smell so good! Better than those candles you can buy to scent your house and you get to eat it when it's done. 🙂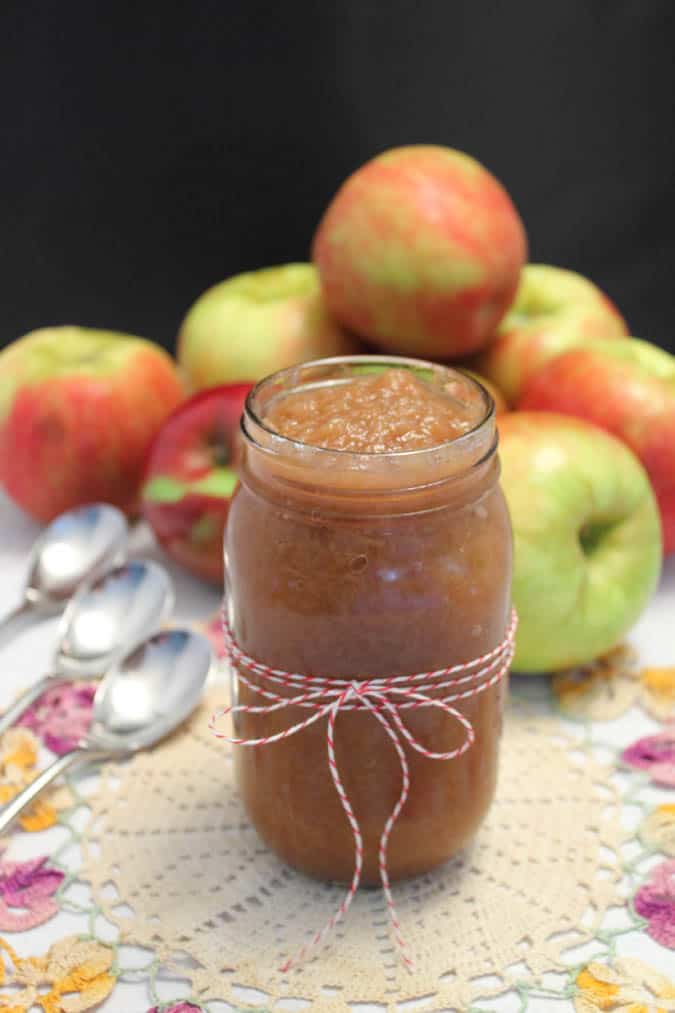 Now I did adapt the recipe, as my Grandmother had never heard of a crockpot back then, but it came out just as good. If you don't have a crockpot, and don't win it in the giveaway, the stovetop recipe she used is at the bottom of this post. And I have to tell you, it made my house smell just like fall, and since it's still hot outside and we don't have the beautiful changing leaves scene here, it was a real treat!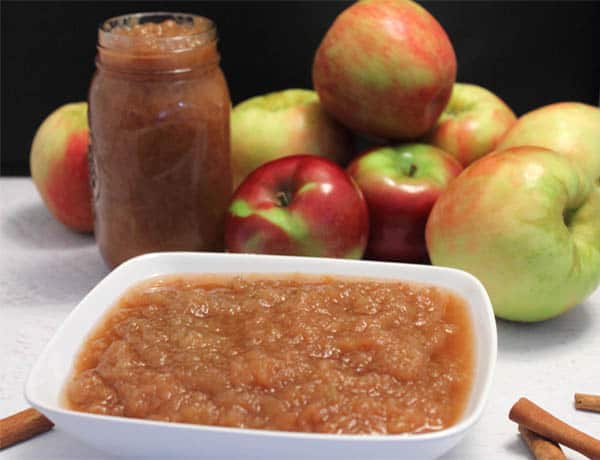 So what are you waiting for? Just plop all the ingredients in the slow cooker before work and voila - homemade applesauce and a great smelling house when you get home! Enjoy!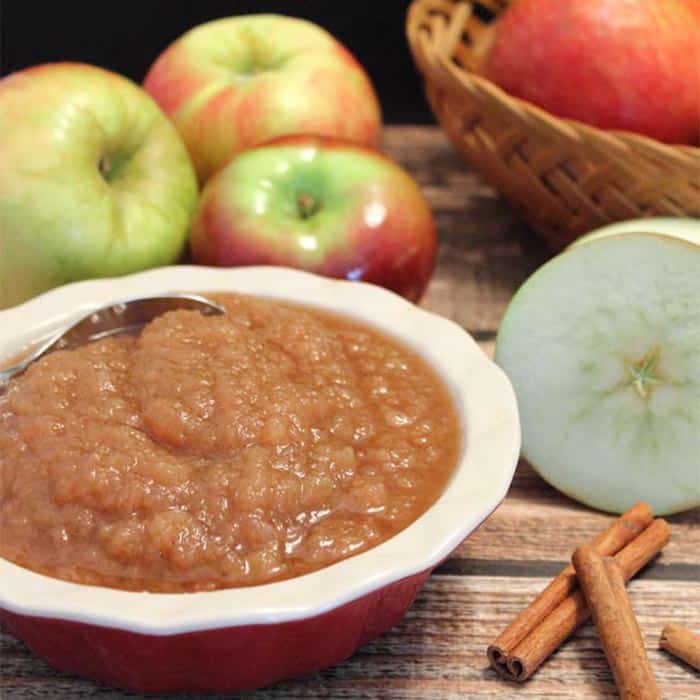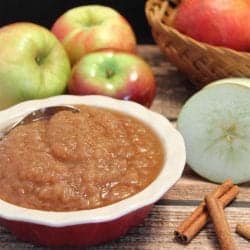 HOMEMADE APPLESAUCE
Turn apples into applesauce in the crockpot or stovetop - it's so easy. And homemade applesauce is healthier than store bought and more delicious too!
Print
Rate
Ingredients
4

lbs.

apples,

about 10 large, pared and cored (I like to use either Honeycrisps or MacIntosh)

¼ - ½

cup

sugar,

Honeycrisps are sweeter so use the lesser amount of sugar

1

teaspoon

lemon juice

½

teaspoon

lemon zest

½-3/4

teaspoon

cinnamon,

depending on your love of cinnamon

½

teaspoon

nutmeg

Dash salt

1

cup

water
Instructions
Prepare apples by paring and coring then slicing. Place in bottom of crockpot. Sprinkle with lemon juice and remaining spices.

Add water, cover, and cook 6 hours on low or 3 hours on high. If you are home, stir once or twice during cooking time.

Allow to cool.

The applesauce will be slightly chunky. If you like your applesauce smooth, place in batches in blender and blend until smooth. Only fill blender half full at a time and repeat until all apples have been pureed.

Place in jars or other sealed container and store in refrigerator.
Notes
Stovetop Method: No crockpot, no problem! You can make this on the stove too! Place all ingredients in large pot with cover. Bring to a boil, cover, and simmer 20-30 minutes or until apples are tender. Mash with potato masher for a chunkier applesauce or puree in blender for a smoother applesauce. Do not put too much in a blender at one time. Only fill half full and puree in batches.