Our Spinach Balls, full of fresh spinach and cheese, are a quick, easy & gluten-free appetizer that's sure to be a hit with everyone at your next party.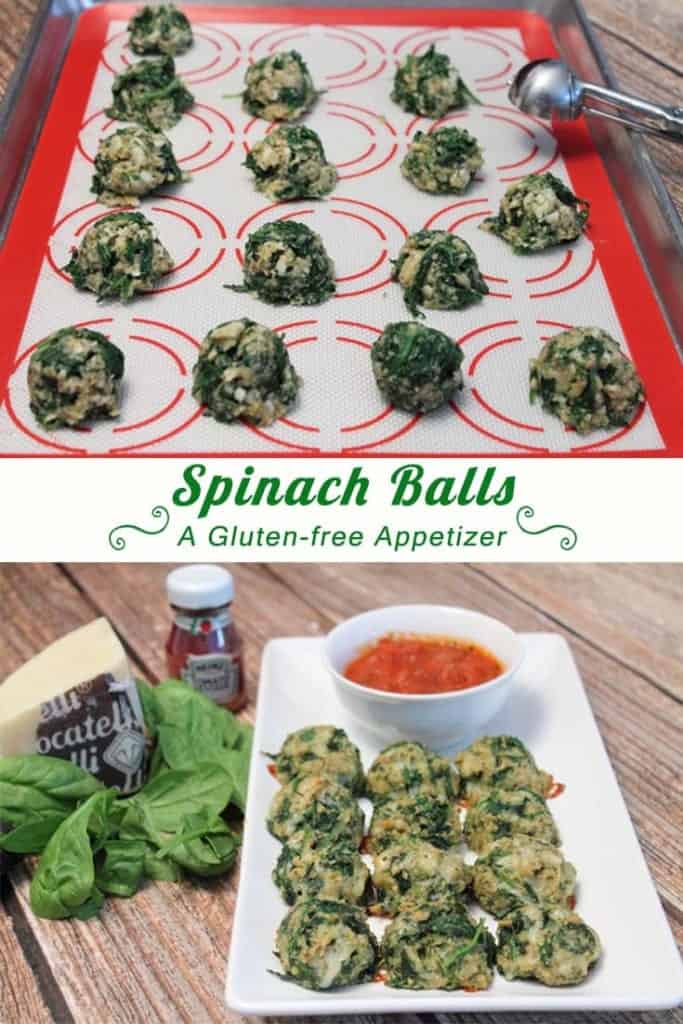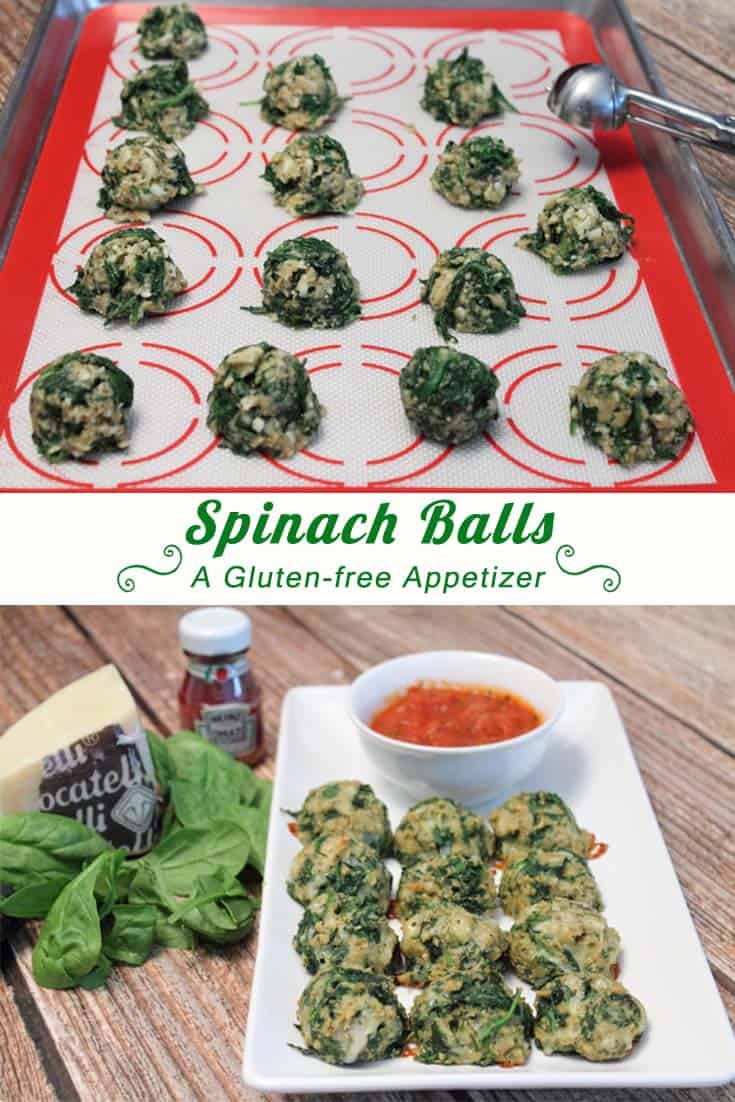 I've been testing gluten-free appetizers this week to find the best ones for the big game next weekend between Florida & FSU. My daughter will be in town for the holidays and, being gluten-free, I wanted to find a few delicious appetizers she could eat.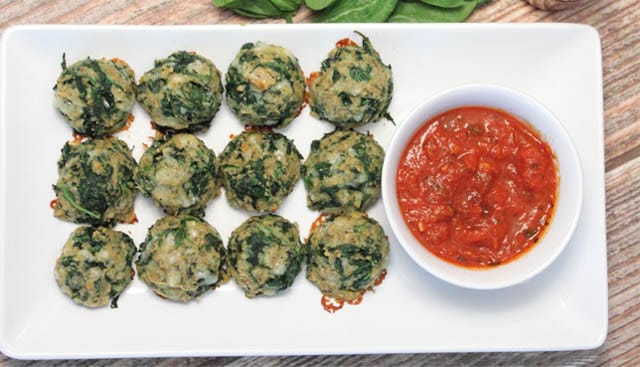 This game is a big deal for our family. We are a house divided – it's rivalry time! My husband and I went to Florida while my daughter and son went to FSU. I know you're probably thinking what our Gator friends are always saying – what did we do wrong! lol May the best team win! Go Gators! 🙂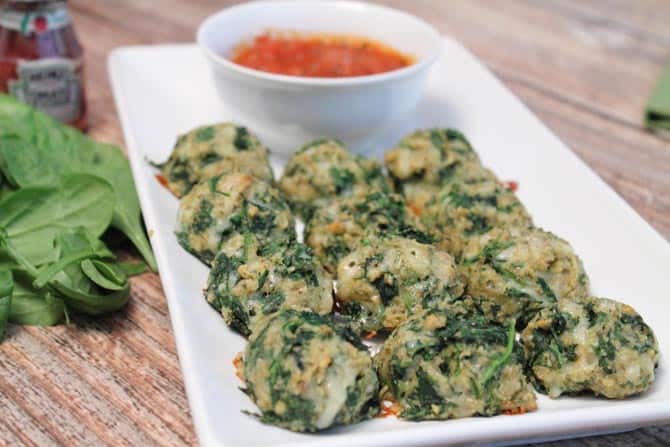 Now back to my appetizer! These spinach balls came out so well that my husband and I ate the entire plate of them! (I'm still licking my lips) They brown up nicely, stay together well, and have a nice cheesy taste with the spinach. They are the perfect finger food and would be great for any get-together. I dipped ours in ketchup but I bet a pesto would be nice as well.
Enjoy!
Spinach Balls
Ingredients:
6 cups fresh spinach leaves (I like to buy the baby spinach as it's more tender)
4 large eggs (3 extra large)
1 cup cheddar cheese, grated
1 cup gluten-free panko crumbs
1 Tablespoon Italian seasoning
Salt & pepper to taste, optional
Directions:
Preheat oven to 350 degrees. Line a cookie sheet or two with parchment paper or a silpat.
Wash spinach well. Place leaves in a heat-proof bowl and cover with boiling water & a little salt. Cover and let sit for 3 minutes. Immediately drain & place in ice water to stop cooking.
Squeeze all the excess water out of the spinach, then chop. Place back into bowl.
Add remaining ingredients and mix well. Using a small cookie scoop or your hands, form into balls. Place onto prepared cookie sheet.
Bake for 15-20 minutes or until nicely browned on top.
Serve immediately with ketchup, hummus or even pesto.
Makes approximately 30 appetizers.