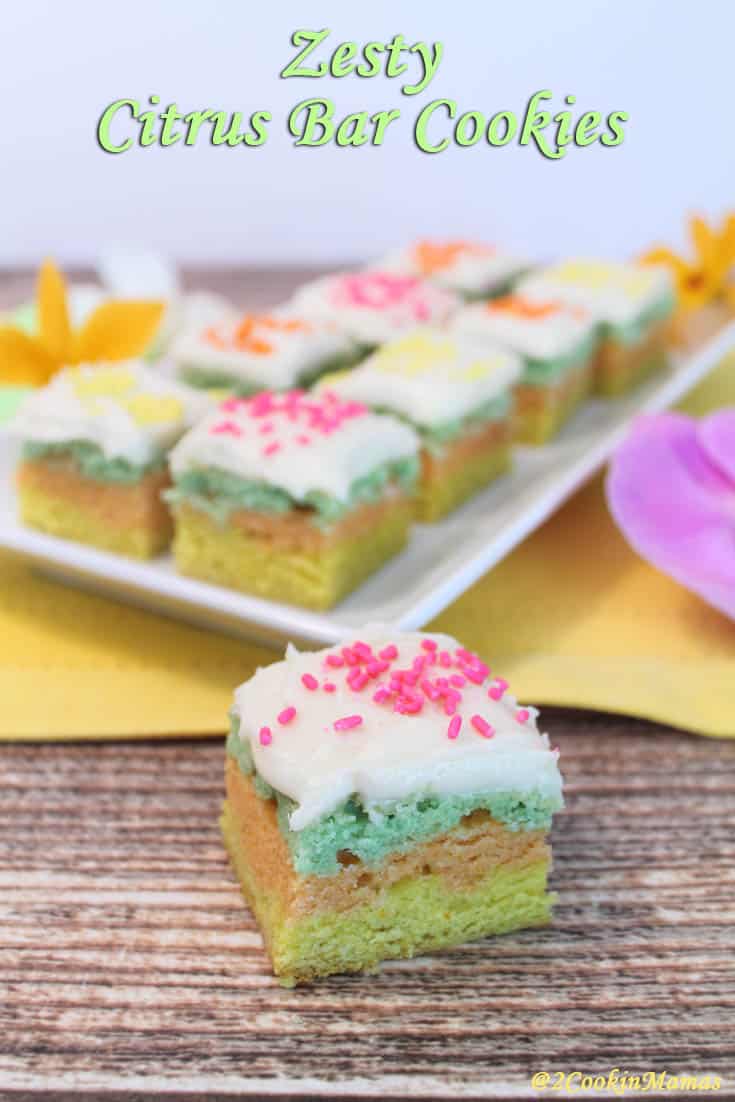 It's time for our monthly Creative Cookie Exchange and we're celebrating spring, spring holidays and Easter cookies. I was looking for something a little different to bake, something that the grandkids would like, and wanted to get all the pretty springtime colors into the mix.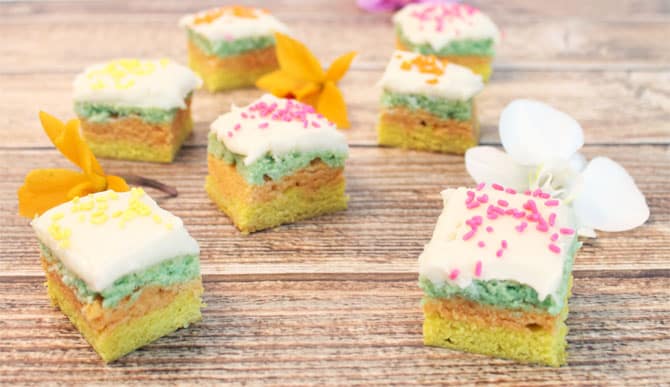 So what could be better than pastel-colored sugar cookies with chocolate Easter eggs or pretty colored sprinkles on top! But wait, how about if I used all the colors in each cookie – bang I got it! Make sugar cookie bars but color each layer of dough a different color. And I didn't want to stop there, so I flavored each section with the appropriate citrus fruit – green for lime, yellow for lemon and orange for, you guessed it, orange.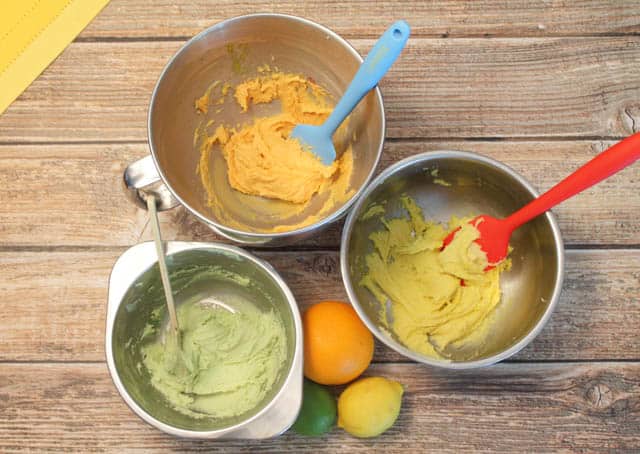 Then I put them over the top by icing them with vanilla frosting, sprinkling some with toasted coconut, so it would look like a nest, then settled some mini robin's eggs in the center of each bar. On others I decided to just sprinkle some pretty pastel sprinkles on top. Voila! Springtime Easter cookie bars that are perfect for celebrating the season.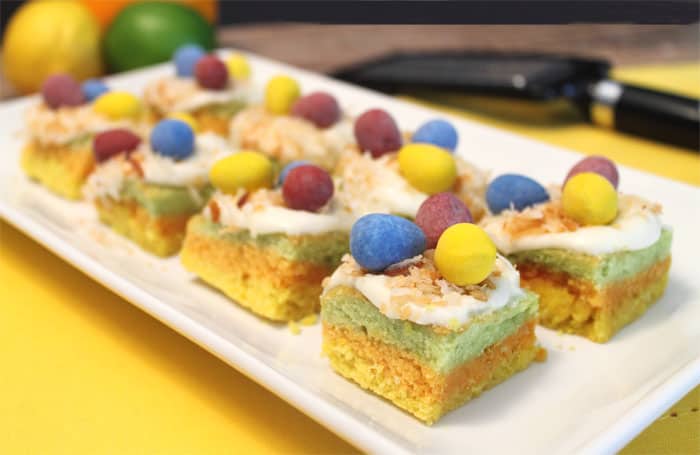 These could be colored appropriate colors for just about any season too. Say red, green and white for Christmas or red, white and blue for July 4th.
Since I am watching what I eat prior to vacation, I decided to use my "how do I get my dessert without feeling guilty" logic on. I figured if I ate healthy during the day, I could eat one (OK, who am I kidding, maybe two) of these fun sugar cookie bars. Sounds good right?!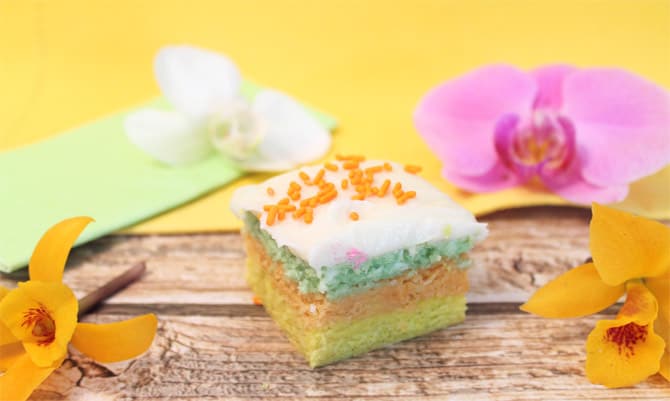 Before you go, take a look at all the delicious cookies below baked by our Cookie Exchange members. Hope you enjoy!
Zesty Citrus Bar Cookies
Ingredients:
3/4 cup butter, room temperature
3/4 cup sugar
1/4 cup confectioner's sugar
2 large eggs
2-1/4 cups all-purpose flour
1 teaspoon baking powder
1/2 teaspoon salt
Orange Layer
1/3 teaspoon orange extract
1/2 teaspoon orange zest
Yellow and pink food coloring to make peach
Green Layer
1/2 teaspoon lime juice
1/2 teaspoon lime zest
Green food coloring
Yellow Layer
1/3 teaspoon lemon extract
1/2 teaspoon lemon zest
Yellow food coloring
Frosting
6 Tablespoons butter, room temperature
2-1/2 cups confectioner's sugar
1/4 teaspoon vanilla extract
3 Tablespoons half & half, coconut cream or your favorite milk
Toppings: toasted coconut, chocolate Easter eggs or sprinkles
Directions:
Preheat oven to 350 degrees. Spray a straight-sided 8-inch square baking dish with non-stick spray. Line bottom with parchment. Make it long enough so that it extends up sides so that it can help you lift the cookies out of the dish after baking.
In your KitchenAid or electric mixer, cream butter and both sugars together until creamy. Add eggs and mix for another minute.
In a medium bowl, combine flour with baking powder and salt. Add to creamed mixture and beat at lower speed for 1-2 minutes.
Divide batter evenly between 3 bowls, about 1 cup each. Add ingredients for each of the flavors. Color them a nice pastel color for spring.
Place green batter on bottom of pan and spread out evenly covering entire bottom.
Cut a square of parchment 8″x 8″ and lay on flat surface. Place peach batter on top and work with fingers into square shape, covering all of parchment paper. Lift parchment paper over baking dish, turn upside down and place squarely on top of green layer. Peel off parchment carefully. Repeat with yellow layer using the opposite side of parchment paper. When placing batter on top, make sure you work the batter to the edges.
Bake for 35-40 minutes or until toothpick in center comes out clean. Remove baking dish to wire rack to cool for 30 minutes. Lift cookies out with sides of parchment paper and place on wire rack to cool completely.
While cookies are cooling, make frosting.
Using an electric mixer, cream butter and sugar together until smooth. Continue beating while adding vanilla and half & half. If frosting is too thick, adjust by adding a drop or two more of half and half.
Once cool, turn cookies over so yellow is on bottom, then cut off edges so you have pretty straight sides. Frost. Now you can get creative. Either decorate with toasted coconut and chocolate Easter eggs, pastel sprinkles or just leave as is.
Cut into 1-3/4″ squares.
Makes 16 cookies.
Note: Our Pineapple Cream Cheese Frosting goes great on these too! (recipe coming later this week)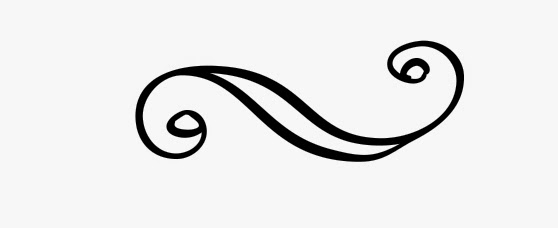 Spring is a time for Celebration and the #Creative Cookie Exchange brings you the Traditional Spring Holiday Cookies this spring. If you are a blogger and want to join in the fun, contact Laura at thespicedlife AT gmail DOT com and she will get you added to our Facebook group, where we discuss our cookies and share links.
You can also just use us as a great resource for cookie recipes–be sure to check out our Pinterest Board and our monthly posts (you can find all of them at The Spiced Life). You will be able to find them the first Tuesday after the 15th of each month!
Also, if you are looking for inspiration to get in the kitchen and start baking, check out what all of the hosting bloggers have made: