Don't just settle for any old breakfast! Whip up this easy Banana Pancake Smoothie full of protein & that must-have coffee to start your day. Of course, it won't hurt to have another cup of coffee along with it. Just sayin'!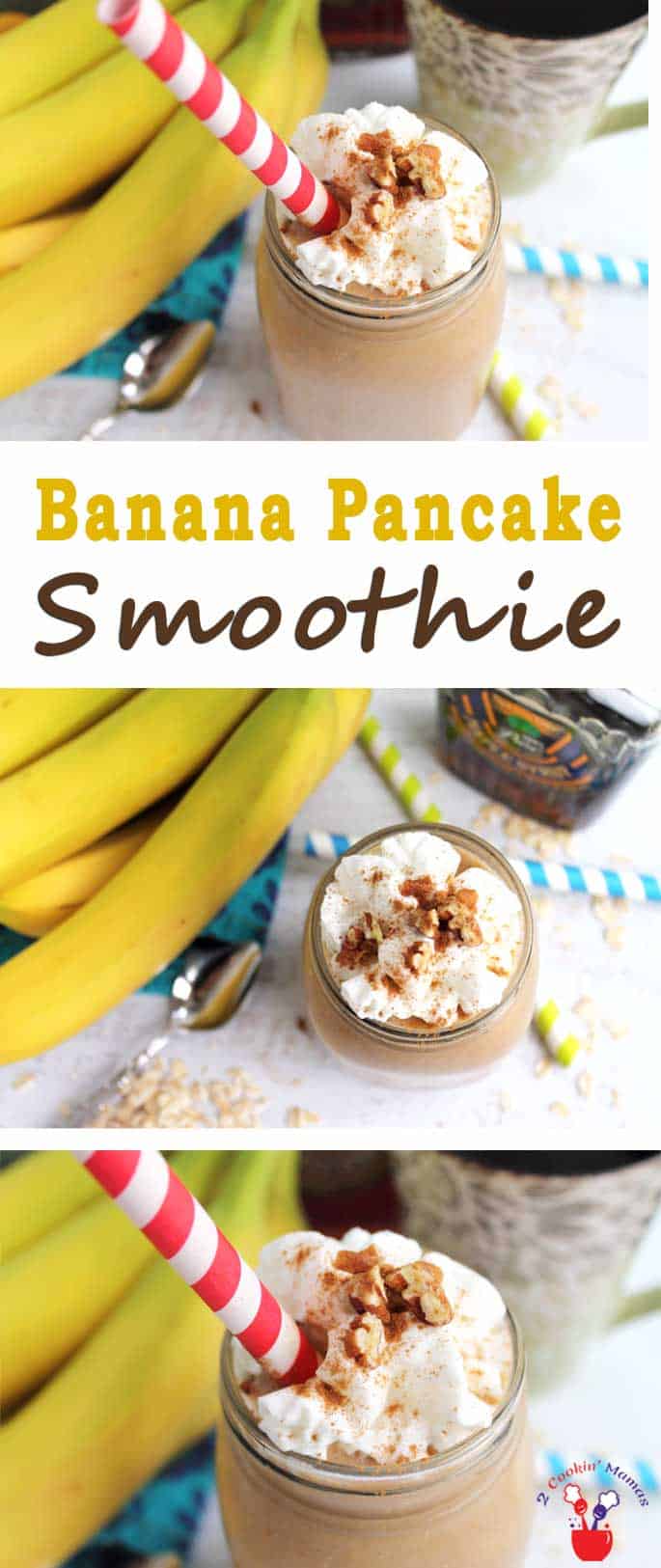 Disclosure: I received complimentary samples of Brulerie Faro coffee from JavaFly to review. As always, all opinions are my own.
Life is too short not to drink a good cup of coffee or a glass of wine. Right? And water, well we all know we should be drinking a lot more of it than we are.
Did you know you are supposed to drink somewhere between ⅔ to equal your weight in ounces of water?! Thank goodness the water in coffee counts towards that total 'cause that's a lot of water! And I love coffee!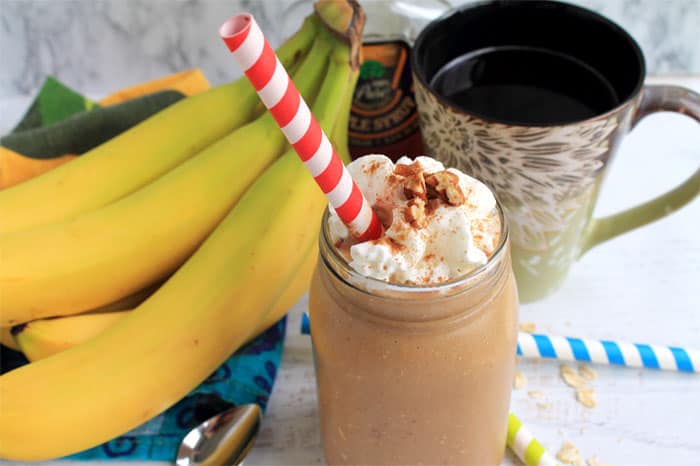 I was asked to do a taste comparison on 2 coffees of my own choice which I received from JavaFly. JavaFly touts itself as a leader in the wholesale coffee market and offers low prices, fast shipping, and a huge selection encompassing everything from espresso to flavored coffees.
They carry many Keurig-compatible coffee K-cups as well as Nespresso coffee capsules. The coffee being taste-tested today was produced by Brulerie Faro Coffee, a Canadian coffee company specializing in micro-batch, single-origin, and direct trade coffees.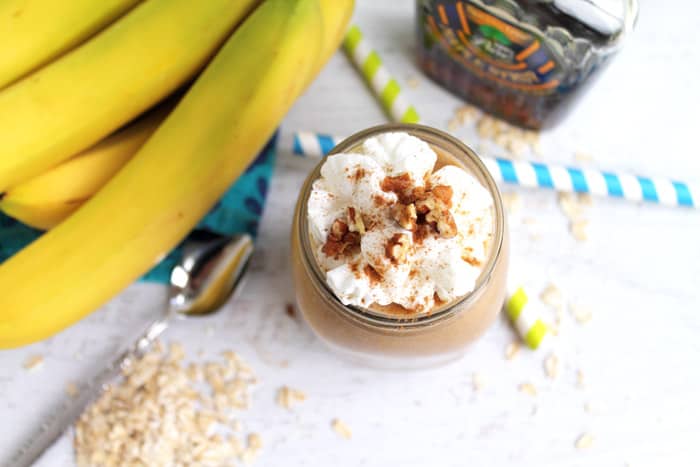 I wanted to do a fair comparison so I chose the Smooth Colombian Excelso, a richer coffee, along with a flavored coffee, the French Vanilla. I was also lucky enough to obtain some samples of Moka Java from my daughter. So I'll actually be taste testing three varieties.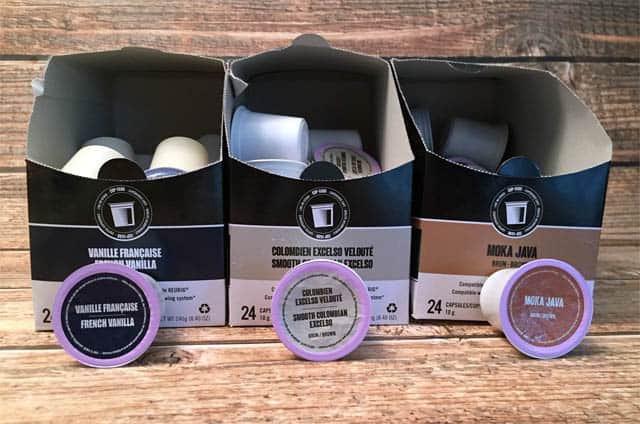 For the test, I used my Keurig 2.0 and had no trouble with K-cup compatibility. I brewed both an 8-oz. and a 10-oz. version in order to get a better grasp of the flavors.
Smooth Colombian Excelso: I brewed this in a 10-oz serving and found the coffee tasty but a little too smooth for my preference. There was not enough body I guess you would say. It did have a slight flavor of, perhaps, caramel but it was not overly noticeable. I tried it again in an 8-oz. serving and it was still a little too weak for both my husband's and my taste.
French Vanilla: This one really was my favorite, brewed in either an 8-oz or 10-oz serving, and surprisingly enough my husband's favorite as well and he hates flavored coffees. This one had a wonderfully smooth but rich coffee taste with just a slight hint of vanilla. It was enough to please the flavored coffee hater and the flavored coffee lover - me!
Moka Java - This was best brewed in an 8-oz serving and was very smooth and mellow. There was slightly more body to this blend than the Smooth Colombian Excleso, with a slight, but nice, edge on the finish, and both my husband and I enjoyed it. But I would have to say that we would have preferred a bolder blend. I would recommend this one for people that tend to like a mellower cup of coffee.
Know what else you can do with your coffee? Add it to your breakfast smoothie, like our Coffee Smoothie or this great-tasting Banana Pancake Smoothie, for a delicious morning wake-me-up!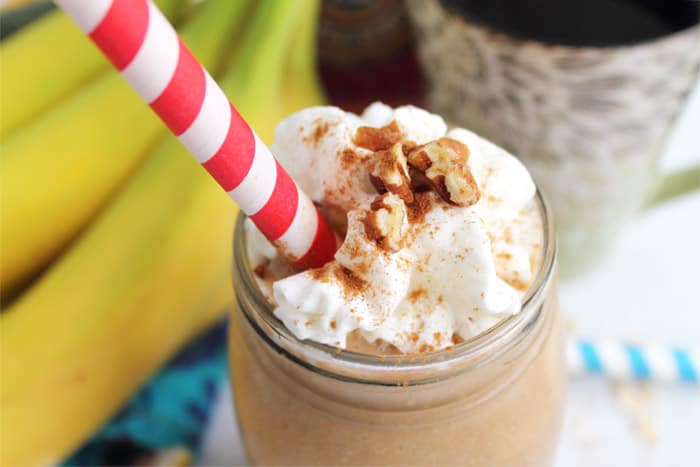 Enjoy!
Try my Cherry Smoothie with a vanilla swirl for a fruity smoothie.
Find lots of healthy smoothie recipes here on 2CM!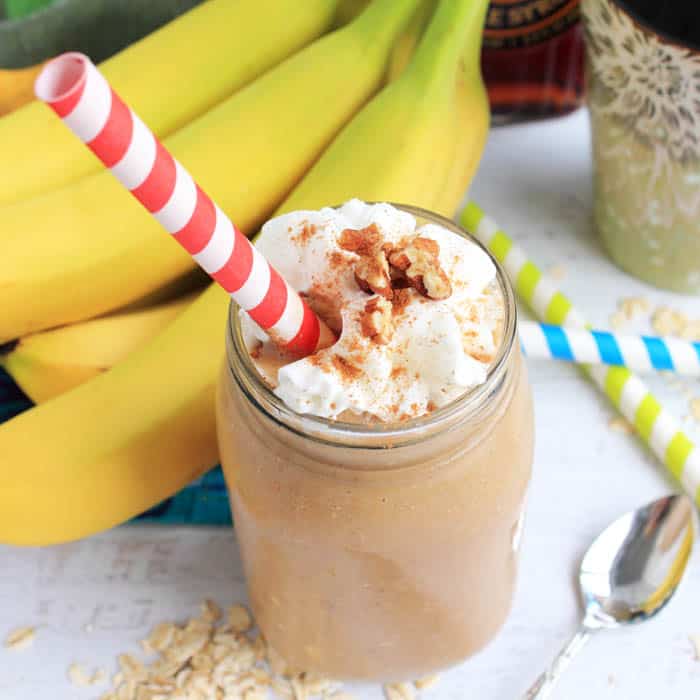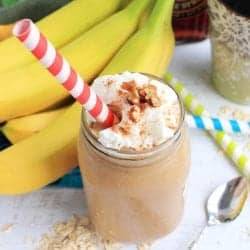 HEALTHY BANANA PANCAKE SMOOTHIE
A healthy breakfast to start your day with the taste of pancakes. This Banana Pancake Smoothie is full of protein + a healthy dose of wake-me up coffee.
Print
Rate
Ingredients
6

oz.

vanilla flavored Greek yogurt

2

Tablespoons

rolled oats

(gluten-free if necessary)

1

teaspoon

pure maple syrup

½

cup

cold strong coffee

(I brewed a 4-oz cup)

1

frozen banana

Dash of cinnamon
Instructions
Blend all together in blender until smooth. If you would like it a little thicker you can add a handful of ice.
Notes
Adapted from a recipe found on Prevention.
This post has been updated and was first published on January 14, 2016.