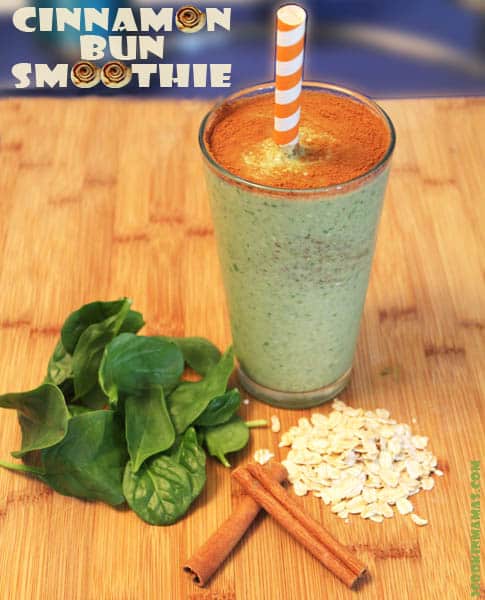 Breakfast time is always a little hectic at our house trying to get out the door for work but get a healthy breakfast at the same time. I don't know about you but I need a breakfast that will give me plenty of energy and help me last until lunch. Don't want any snacking in the A.M. to ruin my good eating habit roll this new year!
Since I have fallen in love with NuttZo nut butter I have been experimenting with different ways to use it. The NuttZo cookies I made with it for Christmas were a huge success and just using it for nut butter and banana sandwiches can't be beat. I also love it in smoothies and this one is no exception. And what better smoothie to make than one that tastes like one of those heart-attack sugary sweet cinnamon buns but without all the calories and guilt. Yum and double yum!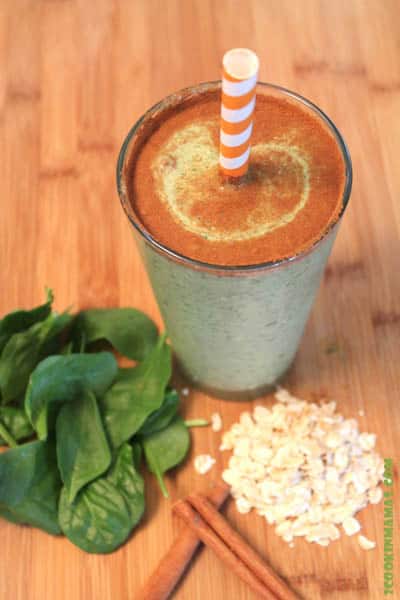 This smoothie provides so many health benefits, you won't believe how good you feel after drinking it. It is fortified with whole grain oats, a serving of fruit (banana), a serving of vegetables (spinach) (which you can't even taste although it does color the smoothie green) and plenty of protein and calcium from the protein powder, almond milk and yogurt. In fact there is over 30g of protein in just one glass! The NuttZo itself provides fiber, omega-3's, good fats from the nuts (which will help you feel fuller longer) and more protein.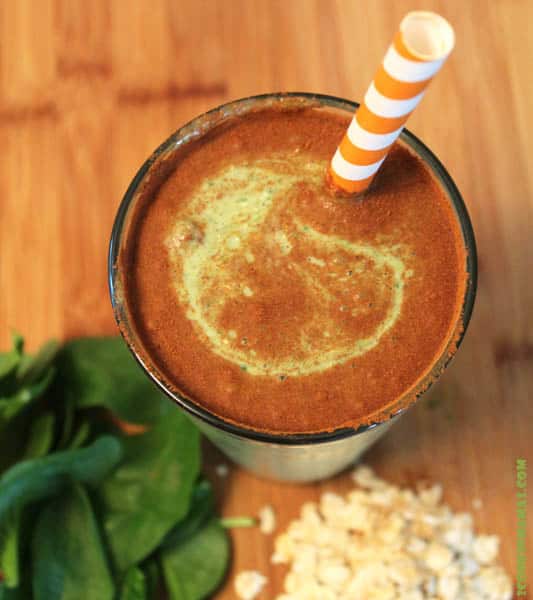 So go ahead and try it!
Cinnamon Bun Smoothie
Ingredients:
1 cup almond milk, unsweetened
½ cup Greek low-fat or non-fat yogurt
½ cup rolled oats
1 frozen banana, sliced
1 Tablespoon NuttZo or other nut butter
1 cup spinach
1 teaspoon vanilla
1 scoop vanilla whey protein powder
1 teaspoon cinnamon
sweetener (optional)
Directions:
Place everything in your blender and blend until smooth.  I use a Ninja blender and have fallen in love with it. It makes it smooth & creamy in just a matter of  seconds! I don't use a sweetener as I don't think it is necessary but, if you do, lean towards Stevia as a healthy alternative.
Serves 1.