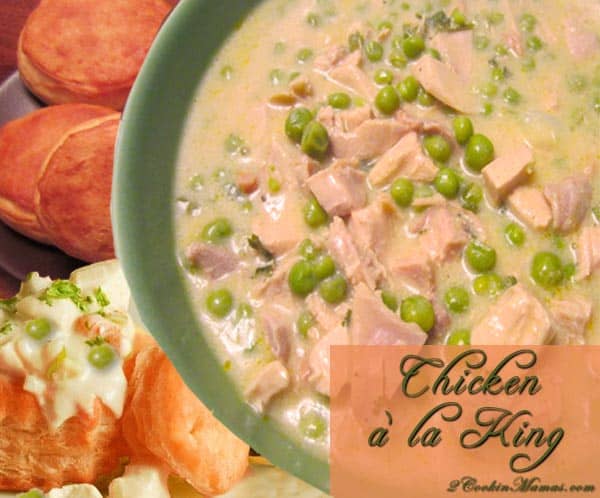 I love having leftover turkey after Thanksgiving or chicken at other times of the year. There are so many things you can make with it, like turkey/chicken salad, Creamy Chicken Broccoli Casserole, Enchiladas, Turkey Tetrazzini or this great Turkey or Chicken a la King. It takes only a short time to make it and, when served over biscuits or with bread ,it is a meal all by itself.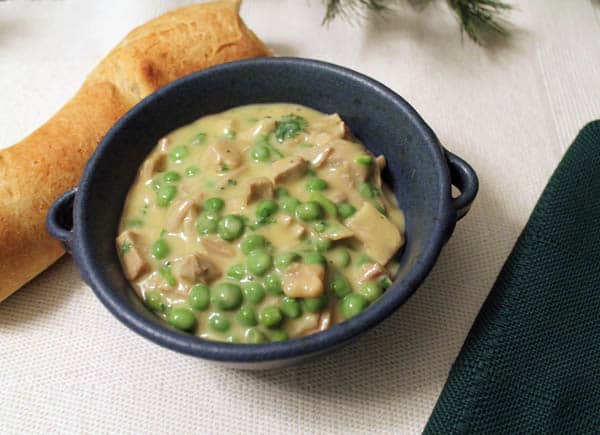 I tried to keep the calorie count down on this one by using fat free half & half instead of cream. It still comes out rich and tasty and full of chicken/turkey flavor. I added frozen peas to it for the extra vitamins and it turns into a well balanced meal for the family.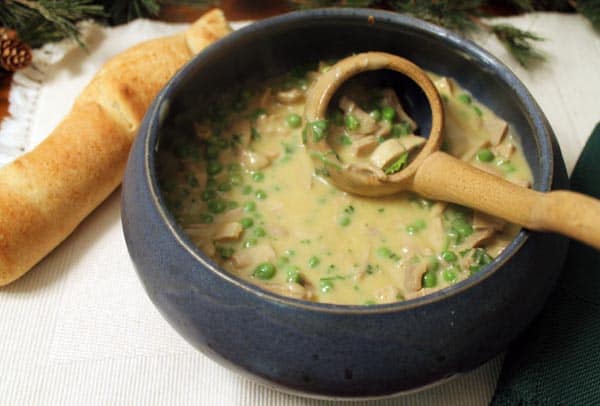 Chicken a la King
Ingredients:
2 cups cooked turkey/chicken, diced
2 10.5-oz cans condensed cream of chicken soup
1/2 cup fat free half & half
1/2 cup sherry
1 9-oz pkg frozen peas
1/4 teaspoon poultry seasoning
1/4 teaspoon Worcestershire sauce
2 Tablespoons fresh parsley, chopped
Directions:
In a medium saucepan, combine all ingredients, except parsley, and bring to a gentle boil. Turn down heat and simmer for 15-30 minutes. Stir in parsley just prior to serving.
Serve over biscuits, toast or even pasta.
Serves 4.
Wine Pairing: Even comfort foods can be paired with wine. Try a somewhat oaky, creamy Chardonnay to compliment the cream in this dish while the wine's fresh acidity will enhance the overall flavor.