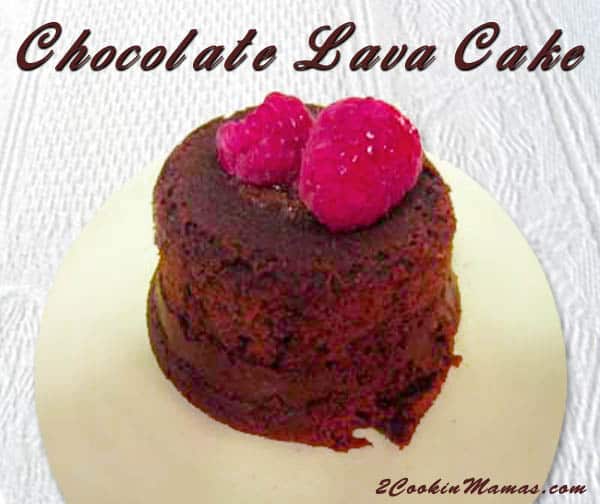 Yesterday my husband and I celebrated our anniversary and I wanted to make a special meal and dessert for us to enjoy together, along with a little champagne:-) of course. I decided on these luscious looking lava cakes that I found on the Ghiradelli site and was surprised at how easy they were to make. I had all the ingredients laid out and ready to go after dinner so that I could cook them and serve them right out of the oven. And they came out great! I would definitely make them again for company.
Chocolate Lava Cakes
Ingredients:
6 oz. Ghiradelli 72% Cacao Intense Dark Chocolate Bar
¼ cup heavy cream
2 eggs
8 Tablespoons of butter [1 stick]
2 egg yolks
⅓ cup of sugar
½ teaspoon vanilla extract
¼ cup cake flour
Directions: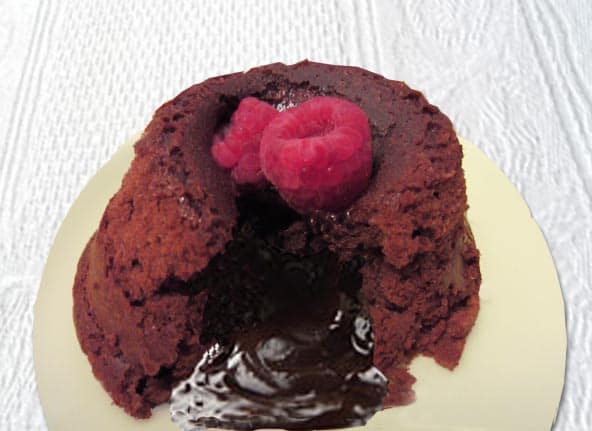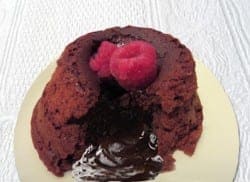 To make liquid centers: melt 2 ounces or ½ of baking bar with cream in microwave. Melt in 30 second increments and whisk in between. Usually only takes 60 seconds total. Whisk to blend then refrigerator for 2 hours or more until firm. Form into 6 balls and keep in refrigerator until needed.
To make cake: Preheat oven to 400 degrees.
Spray ramekins with Pam. Melt 4 ounces or 1 baking bar with butter in microwave in 30 second increments, whisking in between to blend. With an electric mixer, beat eggs, yols, sugar and vanilla on high for 5 minutes or until thick and light. Fold in melted chocolate and flour until just combined. Spoon cake batter into ramekins and place one chocolate ball in the center of each one.
Bake for 15 minutes. Let sit out of oven for 5 minutes. Run a sharp knife around sides to loosen then place a plate on top of ramekin and invert. Remove ramekin and garnish lava cakes with raspberries and whipped cream, if desired.
Serves 6.