Here's a healthy way to get your chicken wing fix - Baked Chicken Wings. Yep, baked not fried, yet delicious and crispy! Then top them off with a spicy sriracha garlic sauce. Drool!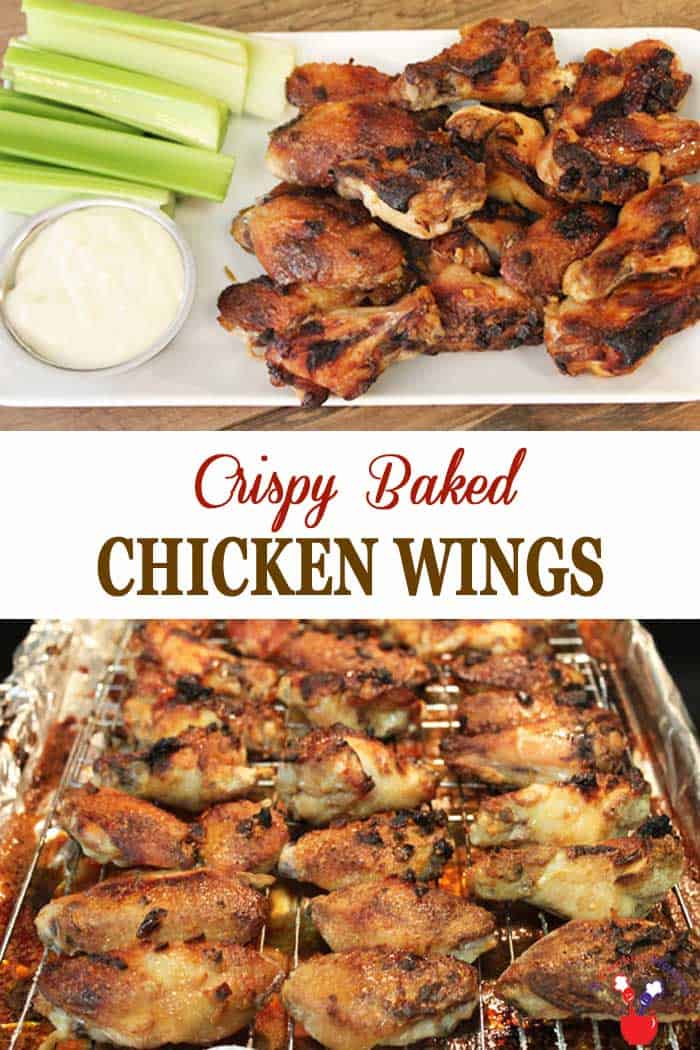 I hope everyone had a fantastic 4th! Ours was relatively quiet since rain kind of dampened our picnic ideas. But it gave me plenty of free time to cook up a storm, including some homemade ice cream ,with an ice cream maker I had forgotten I had, some cookies for my upcoming Creative Cookie Exchange post and these easy and delicious wings. We had them as a dinner with corn on the cob and cole slaw but they make just as good an appetizer with just a side of chunky blue cheese dressing and celery.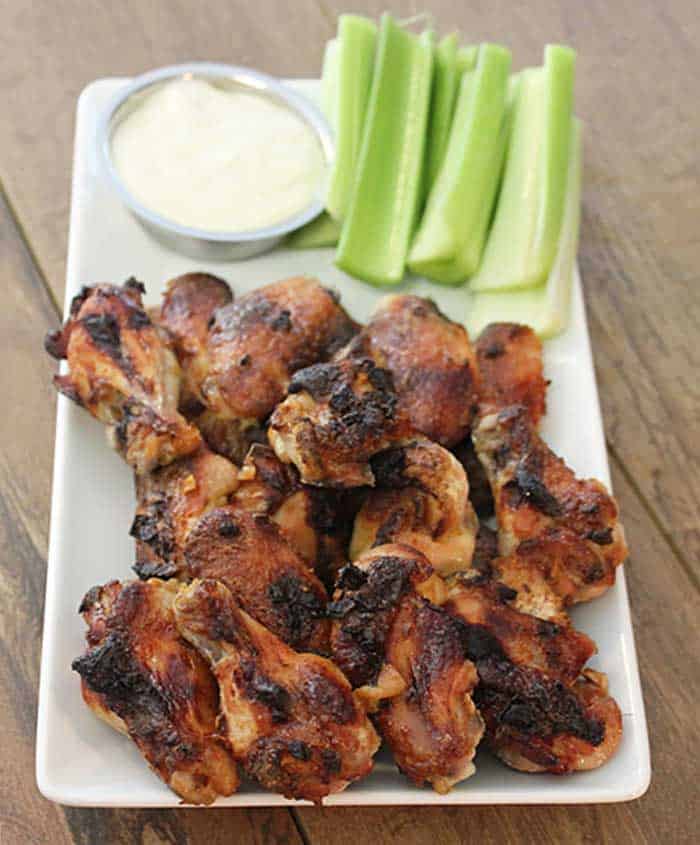 One thing about this wing recipe that I really liked was that it was a little healthier than your normal everyday wings. I tend to stay away from frying anything but it is really hard with wings since I love them nice and crispy. These came out almost as crispy as frying and I felt good about saving the fat and calories that come with frying.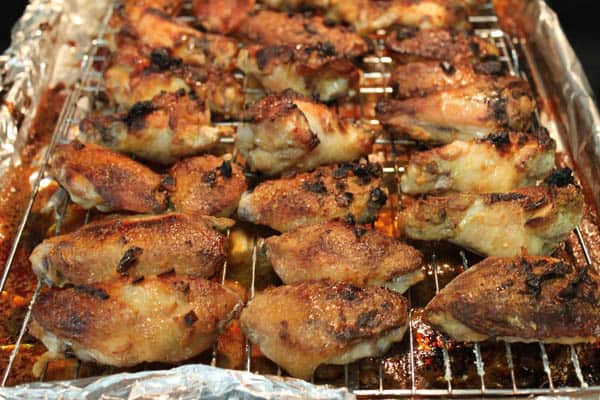 I think I see another wing recipe in my future since my son called yesterday and said he had the perfect, crispy baked wing recipe that he would share with me. Look out wing lovers, they are bound to be delicious, because my son is one of the best cooks I know! (must take after his mother - lol)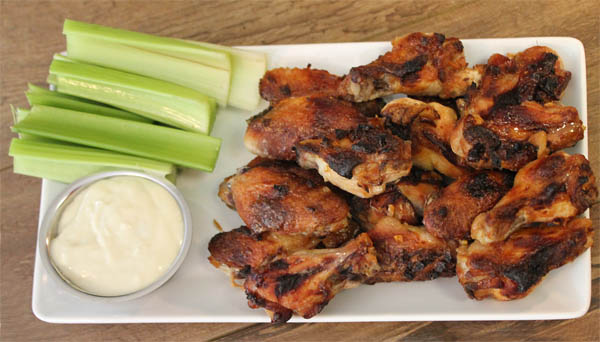 Hope you enjoy! Love to hear about your favorite wing recipes as my husband is on a hunt to find the best wing recipe ever. Feel free to comment below and give him some ideas on what to make.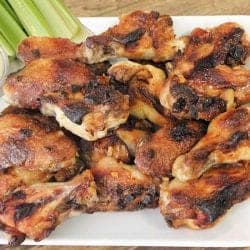 Ingredients
Chicken Wings
4

lbs.

chicken wings

2

Tablespoon

baking powder

¾

teaspoon

salt
Sriracha Honey Garlic Sauce
½

cup

brown sugar,

packed

8

cloves

garlic,

minced

2

teaspoons

fresh ginger,

minced

½

cup

honey

⅓

cup

soy sauce

2

Tablespoons

lemon juice

1-2

Tablespoons

sriracha,

depending on your heat preference
Instructions
Cut chicken wings into wingettes and drumettes, discarding tip. Pat dry with paper towels.

Adjust oven racks to upper middle and lower middle positions. Preheat oven to 250 degrees. Line a large cookie sheet with sides with aluminum foil. Place wire racks over foil and spray well with a non-stick spray.

Place baking powder and salt in a gallon ziploc bag and add chicken. Toss to coat. Place chicken wings, skin side up, on racks. Place in oven on lower rack and bake for 30 minutes.

Increase oven temperature to 425 degrees and move wings to upper rack. Bake for another 45-50 minutes, turning at the 25 minute mark, and bake until wings look toasty and browned.

While wings are baking, make sauce. Place all ingredients in a large bowl and stir well.

Take wings out of oven and dump immediately into prepared sauce. Lift out with a pair of tongs and place on serving platter.

Serve with sides of celery, blue cheese dressing and plenty of napkins.
If you love wings check out our Asian Chicken Wing or maybe you'd rather grill up these delicious Boubon BBQ Chicken Skewers? Whatever you decide it will be delicious!
DON'T MISS A RECIPE!