This decadent S'mores Coffee beverage is part of a Folgers Coffeehouse Blend & Publix #shop hosted by Collective Bias, Inc. & its advertisers. I have been compensated for this article but, as always, the recipe & opinions are 100% my own. #CoffeehouseBlend #CollectiveBias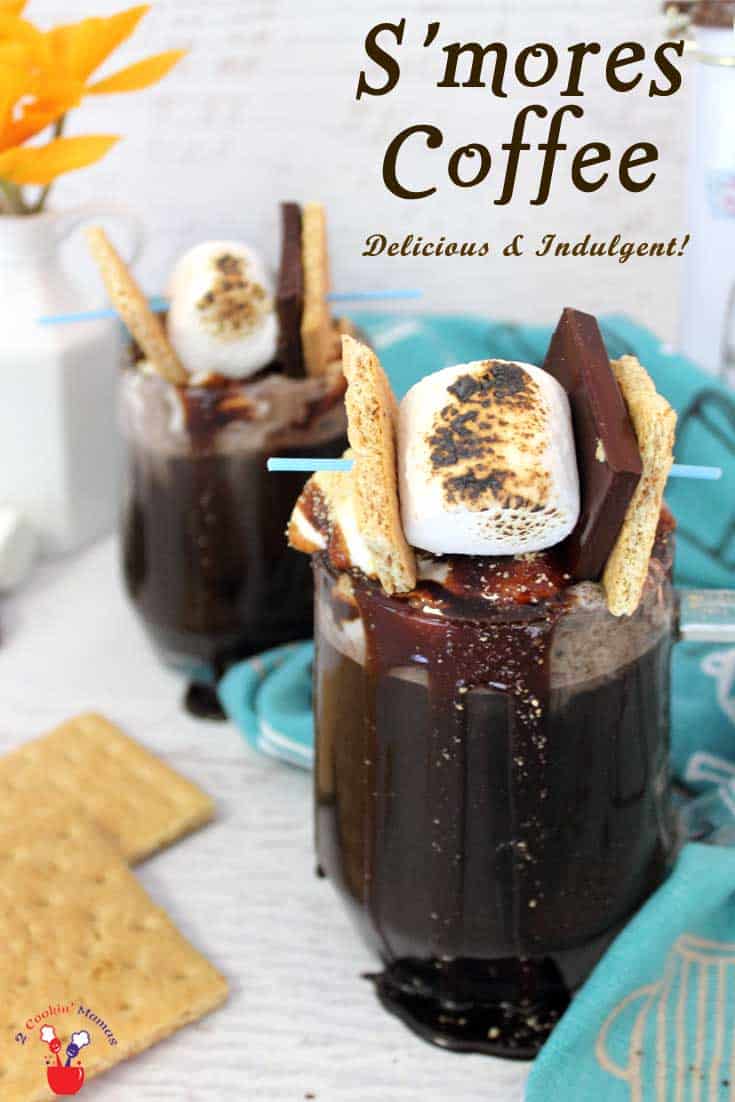 I love my morning coffee! First thing I do, whether at home or away, is start brewing a pot of coffee. You know all those jokes about "don't talk to me until you see my coffee cup is almost empty", well that's a little drastic, but don't get in my way when I head for the fresh brewed pot! Lol
I have always been a person that remembers jingles. From the time I was small I was always singing them or playing I was advertising their brand on TV. One has always stood out above the rest, "the best part of waking up is Folgers in your cup". Maybe it was because my mom always had to have her coffee in the morning and there was usually a can of Folgers resting right beside the coffee pot. Even though I was too young to have coffee, I can still recall the wonderful aroma as it was brewing. Hold up a sec, now I've got to go get a cup of coffee while I write this!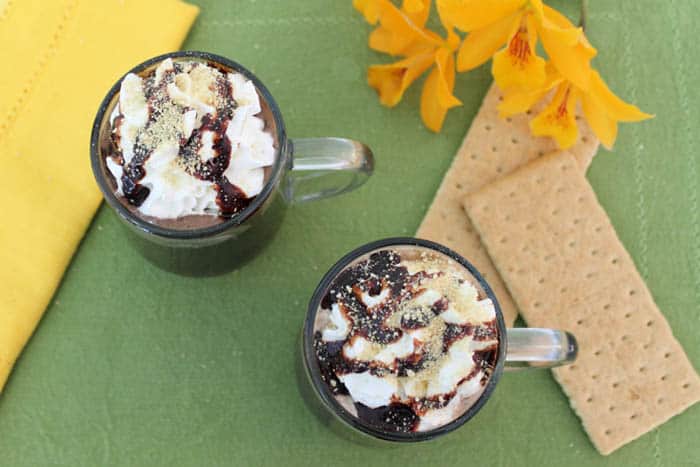 Ahhhh, OK, I'm back.  When I was chosen to write a blog post on Folgers® Coffeehouse Blend I was thrilled. I love trying new coffees, being the coffee addict that I am, and I am constantly looking for a coffee that delivers a smooth taste along with a rich, deep flavor. I was lucky that my go-to store, Publix, was now carrying it. I'm there just about every day so it was easy to pick up a container in the coffee aisle and give it a whirl.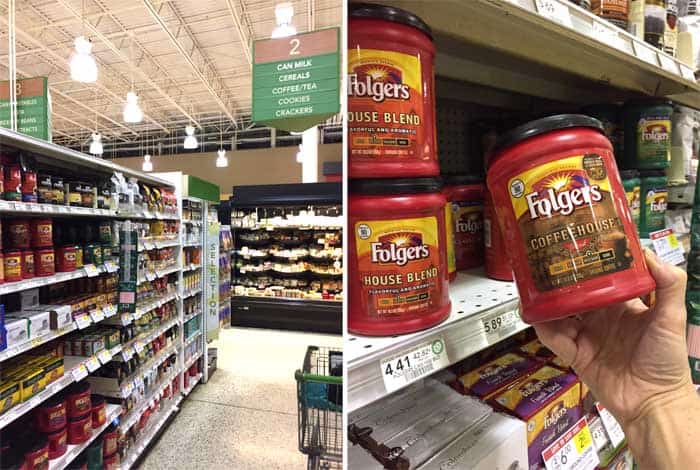 Are you one of those people that love those fancy coffee drinks found at the local coffee house? Well, have I got the drink for you! This S'mores Coffee is rich, sweet and over-the-top delicious. It's perfect for that morning coffee break, an afternoon indulgence or even an after-dinner dessert.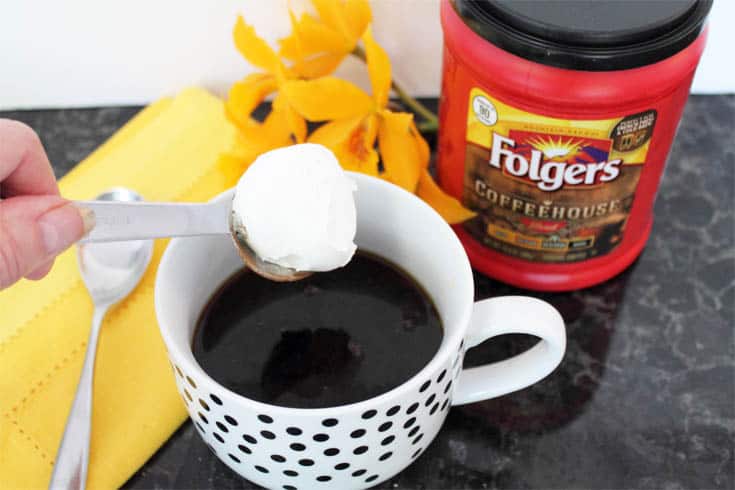 And, of course, it starts with a hot, freshly brewed cup of Folgers coffee. I use a drip coffeemaker but it's just as good using a French Press, the cold brew method or brewed over ice. The coffeehouse blend, a medium-dark roast coffee, is perfect for this beverage, as it lends a deep roasted taste that stands apart from the chocolate and marshmallow flavors. It's kind of like a hot chocolate with melted marshmallows but with a distinct bold coffee taste overlying it. I guess you could say it's the adult version of hot chocolate.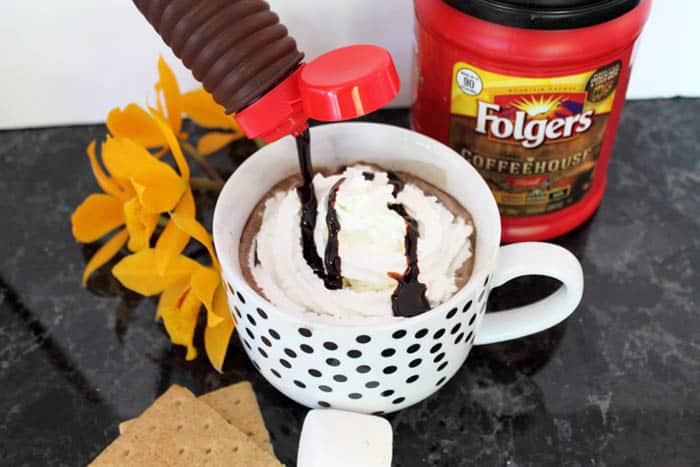 This s'mores coffee is so simple to make that you can easily prepare it even when you're running late for work. While the coffee is brewing gather your ingredients – cocoa powder, marshmallow cream, milk, whipped cream, chocolate syrup and graham cracker crumbs.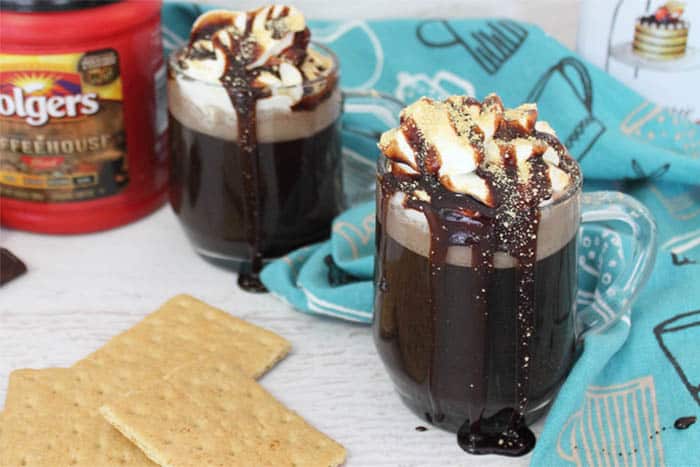 Using a large mug, pour 8-10 ounces of extra strong coffee into it. Add the marshmallow crème and stir until it has dissolved. Add the cocoa powder and milk. Stir. Garnish with whipped cream, a drizzle (or more) of chocolate syrup and a sprinkle of graham crumbs. Voila! Instant specialty coffee!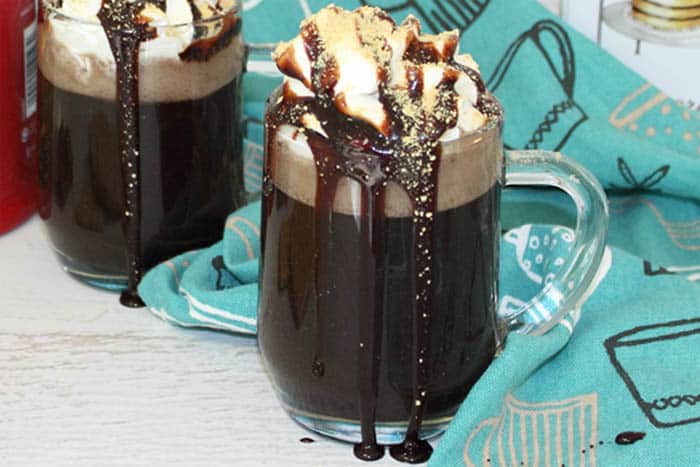 For a special occasion, take it over the top, and serve it with a side of s'mores. You know I had to go there! So are you up for all this coffee deliciousness? Be indulgent and give it a try today! And while you're at it, check out Folgers coffee in your neighborhood Publix and find a $1.00 off digital coupon here towards any purchase, excluding instant.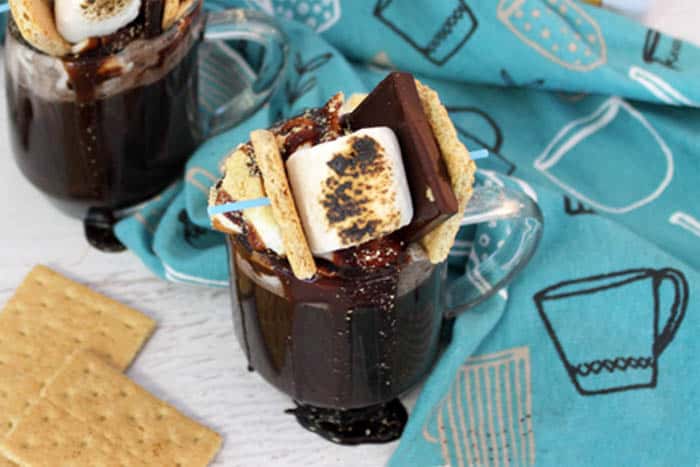 If you love coffee in anything & everything try our Creme Brulee Cookies, Mocha Latte Cocktail or our morning Coffee Smoothie.  Now relax & enjoy!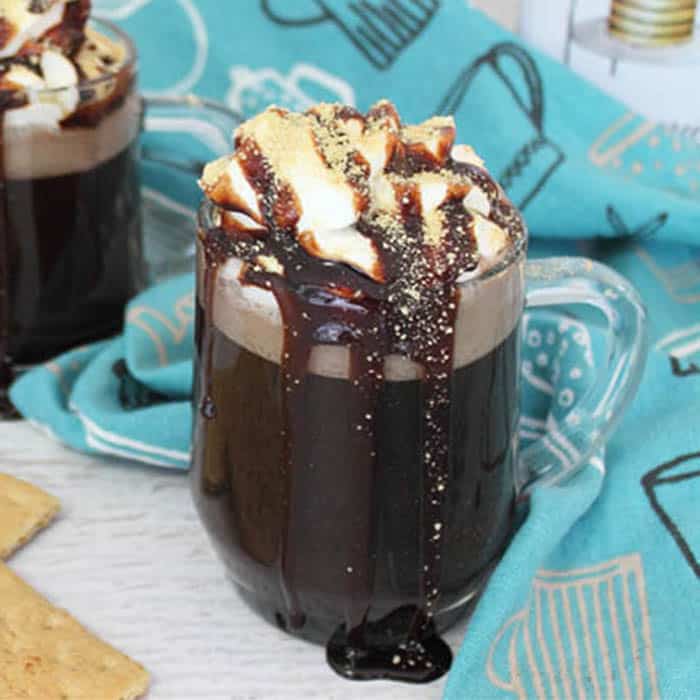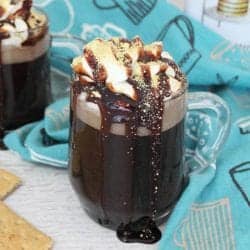 S'MORES COFFEE
Rich, indulgent S'mores Coffee is a combination of bold, deep roasted coffee layered with the sweet marshmallow-flavored hot chocolate you remember from your childhood. One sip will have you thinking all's right with the world.
Print
Rate
Ingredients
8-10

ounces

Folgers Coffeehouse Blend coffee,

brewed strong

2

Tablespoons

marshmallow crème

1

Tablespoon

unsweetened cocoa powder

2

Tablespoons

vanilla almond milk or your favorite milk with ⅛ teaspoon vanilla

Garnish: whipped cream, chocolate syrup, graham cracker crumbs
Instructions
Pour hot coffee into large mug. Add marshmallow crème and stir until dissolved. Add cocoa powder and milk. Stir until well combined.

Garnish with whipped cream and drizzle with chocolate syrup. Sprinkle a generous amount of graham cracker crumbs on top.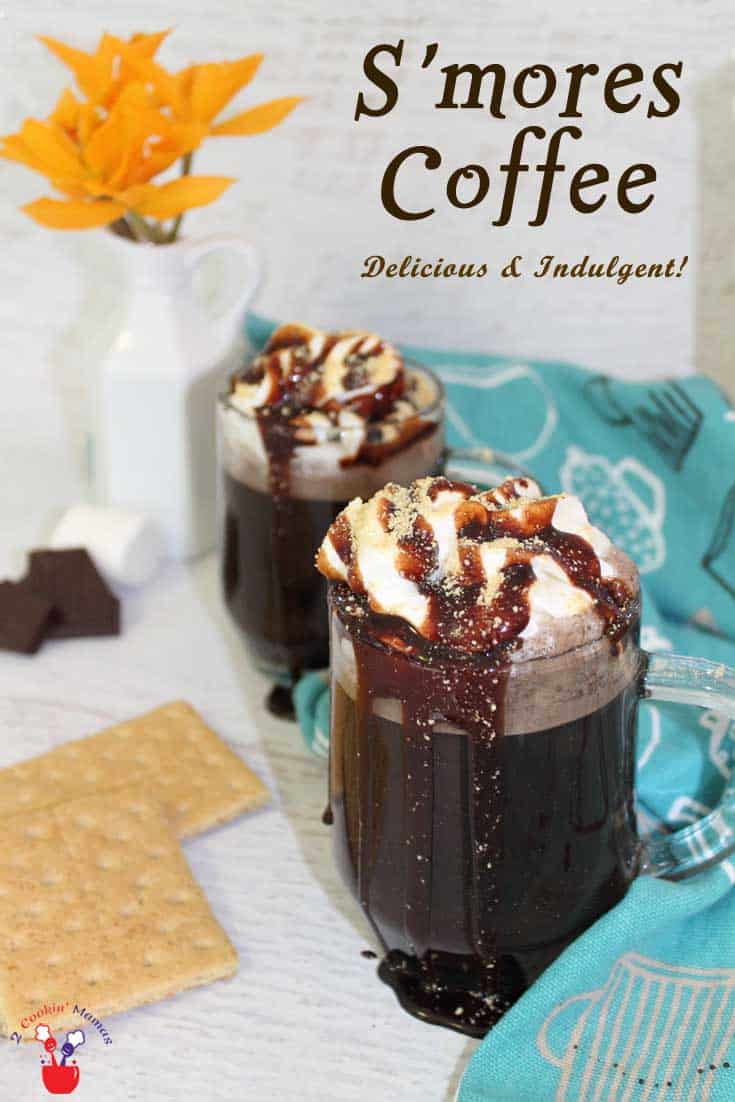 Love Folgers? Look for more coffee inspiration here & stay updated for new recipes, contests and coupons on Twitter & Facebook.
DON'T MISS A RECIPE!