Impress with this easy to make, light yet rich, Chocolate Espresso Mousse. The perfect dessert for chocolate lovers! There's even a dairy-free version!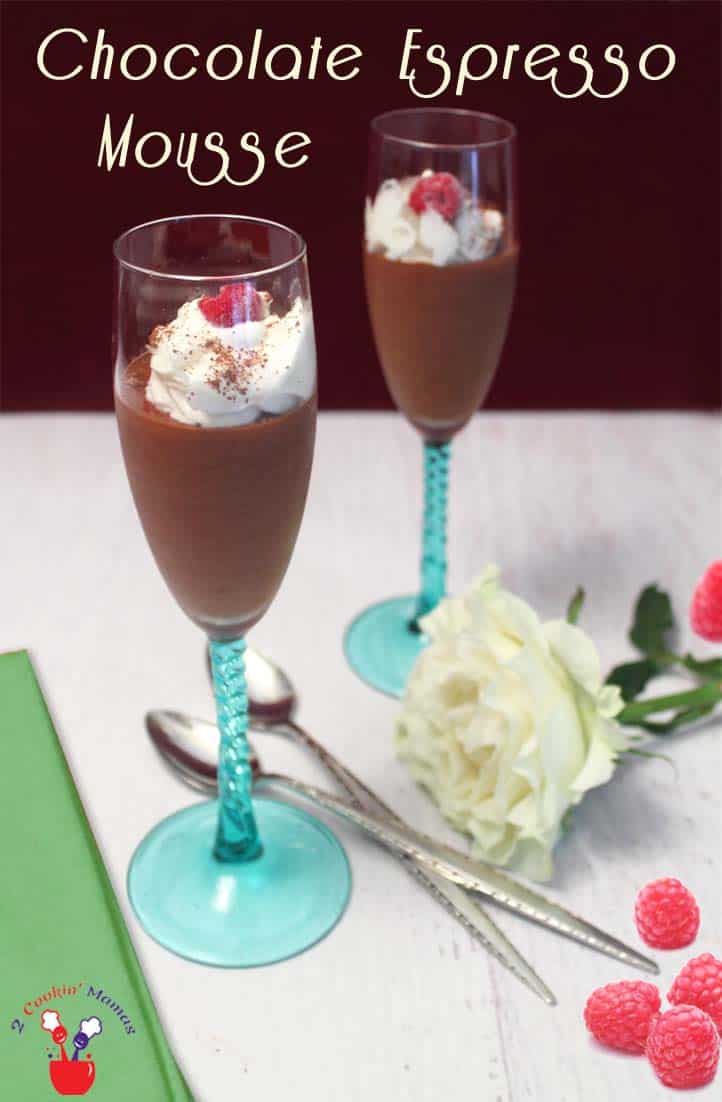 When you're a food blogger you tend to have to celebrate holidays like Valentine's Day & Christmas a few weeks early so y'all can enjoy the recipes for the big day. Since I had already made (and eaten, with some help) my Sweetheart Cookies and Cake for Chocolate Lovers prior to Valentine's Day, I wanted to think of something different to make for our own celebration.
I don't know about you but chocolate is always the first thing that comes to mind for a Valentine's treat so I knew it had to be something chocolate. I'd say that narrowed it down a bit. lol Then I found this delicious looking chocolate espresso mousse on Baker's Royale site, and with a little adapting, made it into a lighter but just as decadent treat. (As you can see, I tried 2 different set-ups - which do you like best?)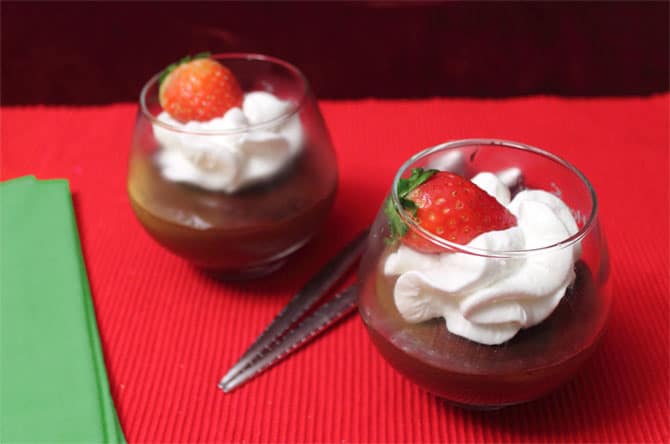 That is one of the nice things about mousse, it can be a thick and creamy type of pudding or a lighter more airy version with just as much rich chocolate taste as the former. I wanted to stay on the light side since we were having a seafood dinner (my hubby's favorite) so with a few small changes it turned out to be the perfect choice.
And I loved the addition of rich espresso flavor! It certainly took it up another notch! The end result turned out just like I wanted, definitely chocolaty with a subtle coffee flavor and light as air from the whipped egg whites. Yay!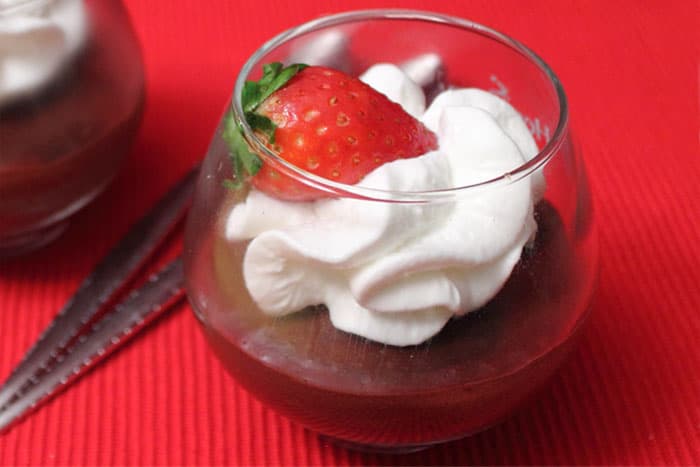 If you are watching your calories, you can still indulge, just cut back a little by opting to use fat-free half & half or, for an even lighter mousse and dairy-free option, you can sub in almond milk.
If you are going dairy-free make sure the chocolate you are using is dairy-free as well (such as Enjoy Life). And the best part - they say dark chocolate is good for you - so why not go for it!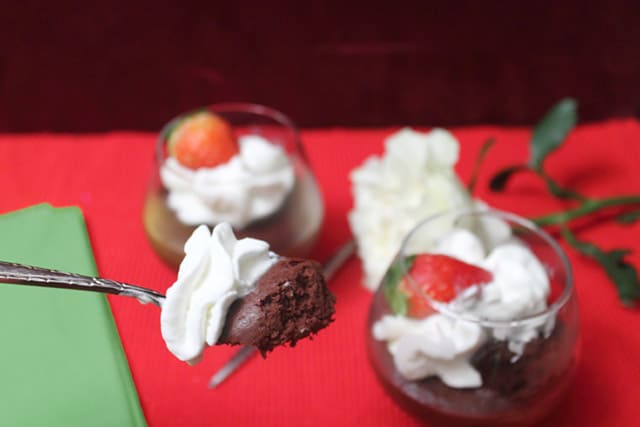 One note I'd like to add when preparing this dessert, don't add the whipped cream until just prior to serving as it dries out and deflates relatively quickly. Then top it off with your favorite fruit, such as a fresh raspberry or strawberry, to give it that red touch for the big day, or opt for crushed pistachio nuts & grated chocolate for any celebration.
Enjoy!
For another creamy dessert, try my Dark Chocolate Panna Cotta with Cinnamon Pepita Brittle.
Whether it is for Valentine's Day or any special occasion, you can find the best dessert recipes here on 2CM!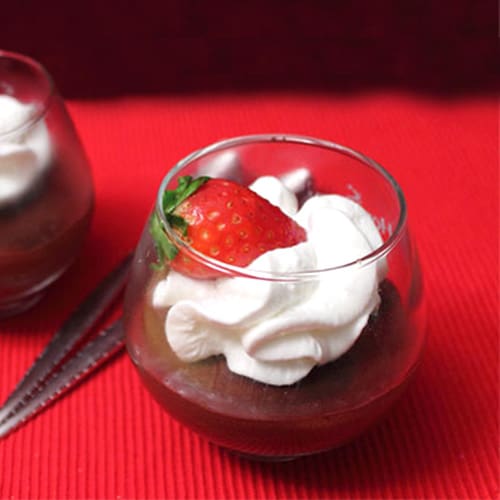 CHOCOLATE ESPRESSO MOUSSE
Impress with this easy to make, light yet rich, Chocolate Espresso Mousse. The perfect dessert for chocolate lovers!
Print
Rate
Ingredients
4

oz

chocolate, broken up

(I used Ghiradelli 72% cacao)

¼

cup

half & half,

close to room temperature

2

eggs,

divided

¼

cup

sugar

1

Tablespoon

instant coffee granules

¼

teaspoon

salt
Instructions
Place chocolate in microwave safe bowl or measuring cup and heat in 30-second increments, stirring in-between, until chocolate is melted & smooth. It should take about 1-½ minutes.

Slowly pour in half & half, stirring as you go so that it does not solidify the chocolate. Set aside.

In electric mixer, combine egg yolks with 2 tablespoons sugar and beat for 2-3 minutes until pale and thick. Fold into chocolate-cream mixture. Stir in coffee and salt.

Clean mixing bowl & beater. Beat egg whites with a pinch of salt until soft peaks form. Gradually add remaining 2 tablespoons sugar and beat on low speed until stiff peaks form, about 1-2 minutes. Fold into chocolate mixture.

Divide between 2 glasses & place in refrigerator for about 2 hours to firm up.

To serve, garnish with whipped cream and top with your favorite berry or opt for chopped pistachios and grated chocolate.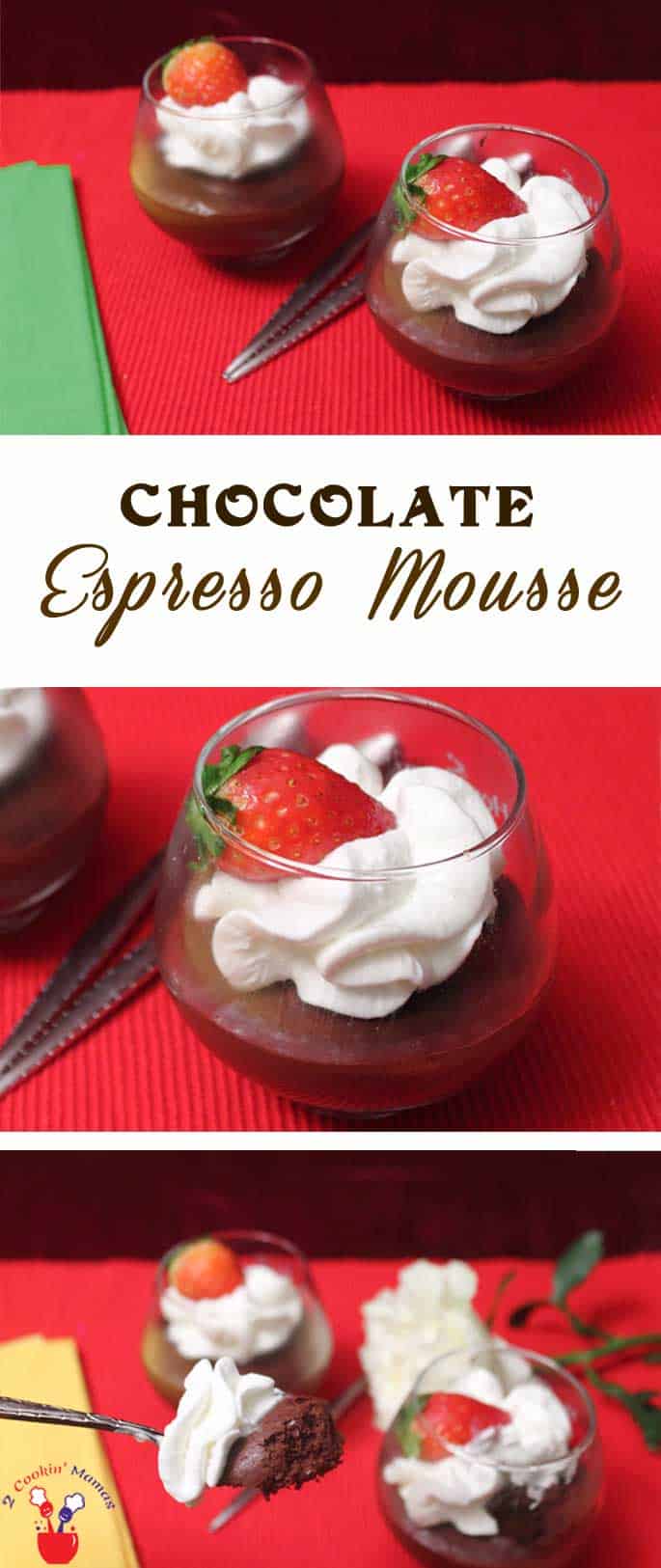 DON'T MISS A RECIPE!
This post has been updated and was first published on February 1, 2016.