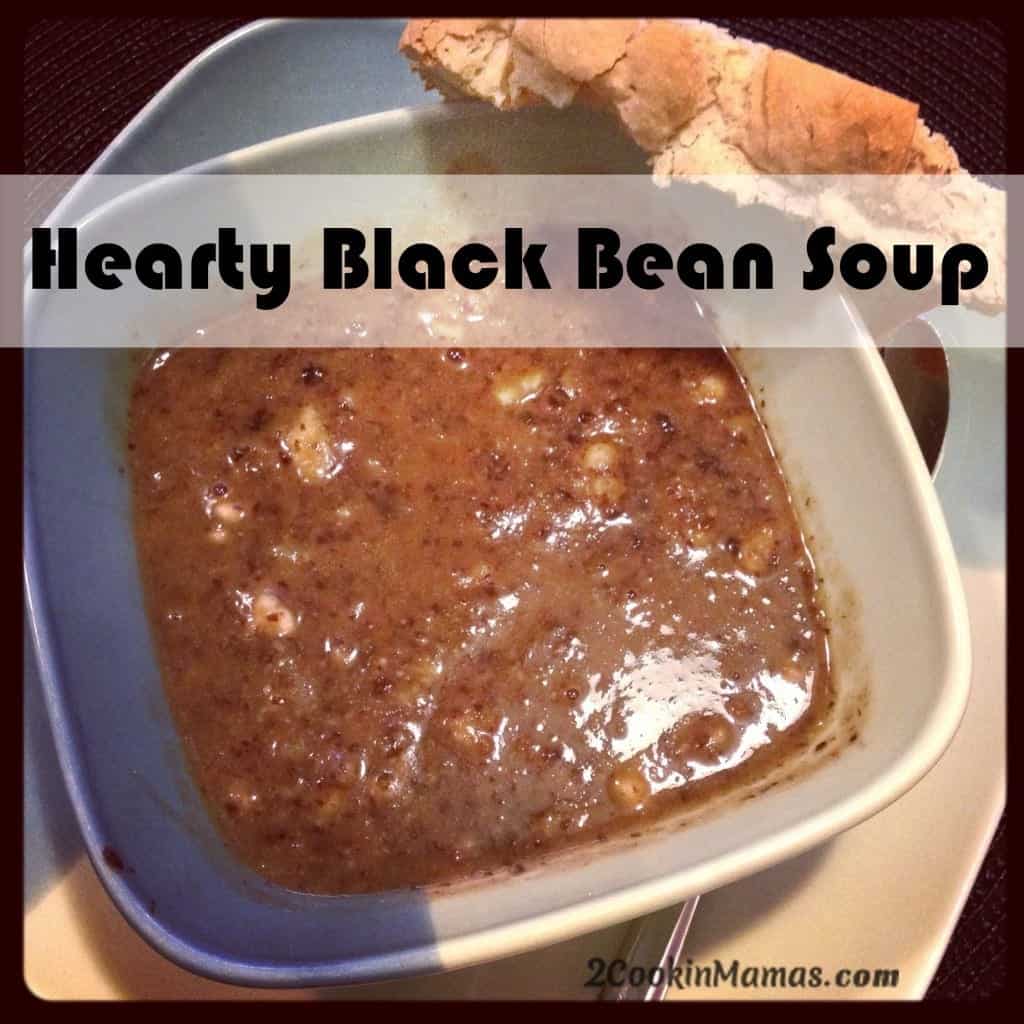 One of my favorite "comfort foods" is black bean soup.  It's warm and hearty and makes me want to curl up on the couch and read a good book.
When the weather turns cold there is nothing better than hot soup! And this one is so easy to whip up that you can make it anytime you feel like it! If you want it a little heartier (for all our meat loving friends) you can always add some ground cooked chicken, turkey or ground beef to the pot. Round out the meal with your favorite homemade bread or tortilla chips and you've got yourself a great meal in less than 15 minutes! Oh, and it's gluten-free too!
If you love warm hearty meals you just have to try our #1 recipe on the blog – Crockpot White Chicken Chili.
Hearty Black Bean Soup 
Ingredients:
2 – 15 oz cans black beans, drained & rinsed
2 cups gluten-free chicken stock
1/2 cup prepared salsa
1 tsp ground cumin
Kosher salt & pepper, to taste
Juice of 1 lime
Garnish (optional): Juice of 1/2 lime, dairy-free sour cream, sliced scallions, shredded Manchego cheese, blue-corn tortilla chips, chopped cilantro
Directions:
Mix one can black beans, stock, salsa and ground cumin in blender until smooth.  Pour mixture into large saucepan.  Add remaining beans, salt & pepper, and bring to a boil.  Add in lime juice and stir.
Serve with any garnish you choose.  We love shredded Manchego, chopped cilantro and a side of gluten-free bread.
Serves 4.
Wine Pairing: Try earthy wines like a Zinfandel or a Malbec. Rather have a white? Try a light Chenin Blanc for the best pairing. 
Time to upgrade your blender?  Try the one that I love – Ninja Professional Blender.