Learn our best tips on how you can grill the best and most tender flank steak every time! It's the secret to a delicious London Broil or tasty fajitas. And it only takes 2 ingredients!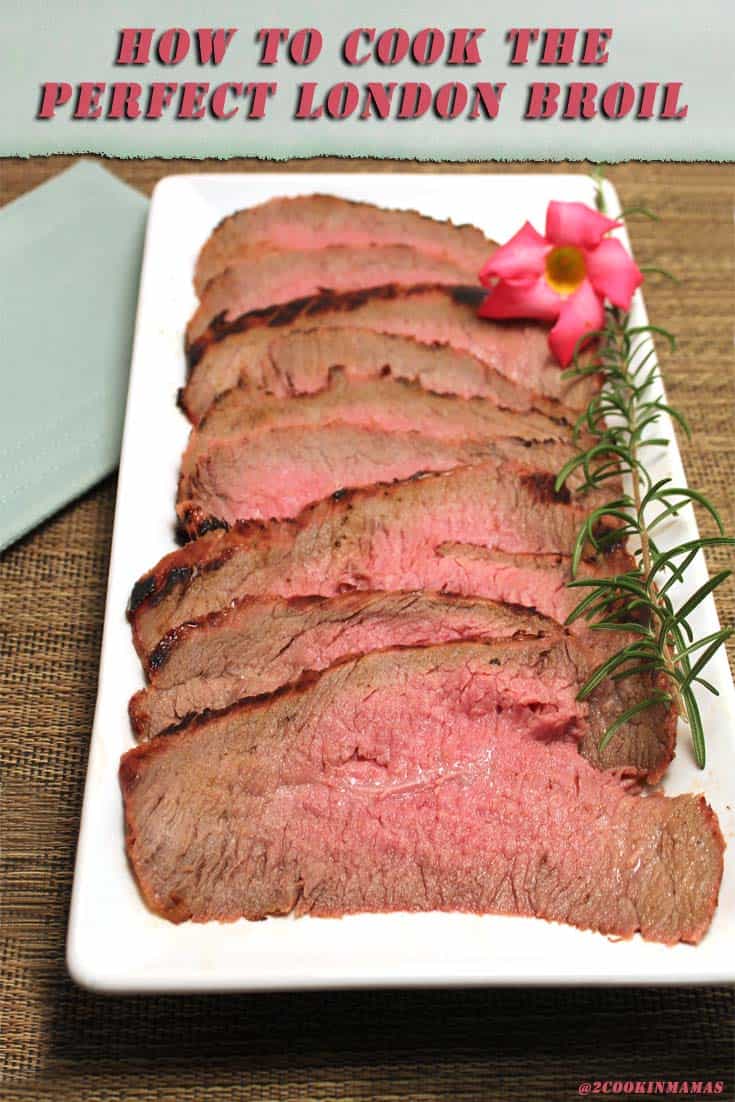 Our family loves flank steak! And the only secret to a great tasting flank steak is the way it is marinated and cooked. I have always used flank steak whenever anyone is in the mood for one of my London Broil dinners. Now you may see other cuts of meat labeled London broil in the meat case, such as top round steak or roast, but flank steak is the traditional cut used and the one I have to recommend above all the others.  When flank steak is prepared perfectly, it comes out so moist, tender and flavorful that I can't imagine using any other cut of meat.
I be you are wondering exactly what is a London Broil? Well, it is not any particular cut of beef but the way it is prepared. Technically, it is a grilled or broiled marinated piece of beef that is then cut across the grain in thin strips. And the funny thing is, the city of London doesn't even know what it is! Go figure!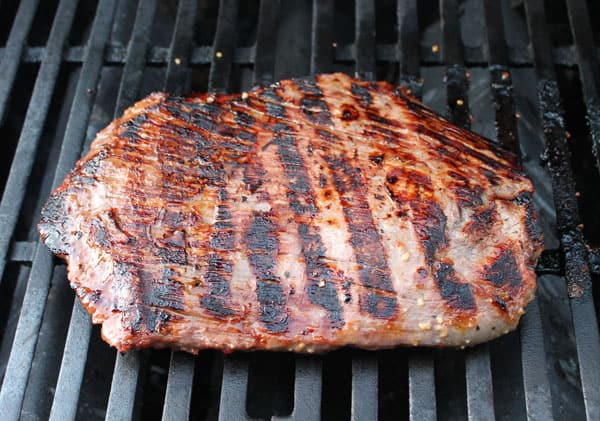 Since I seem to be on a roll here, I might as well tell you exactly what a flank steak is too? (You're learning a lot today aren't you? :-)) It's a long, flat cut of beef from the abdominal muscles or butt of a cow. It is usually used in dishes such as this London broil, as an alternative to a chuck roast in our Ropa Vieja or in Chinese stir-frys such as Copycat PF Changs Mongolian Beef.  I think it's best grilled but, as you can see, it can also be pan-fried, broiled or braised.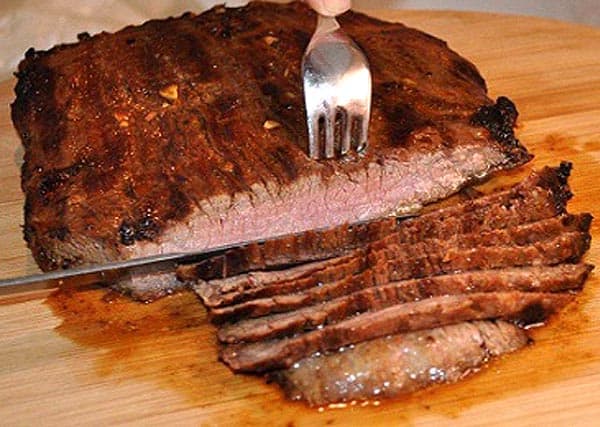 This is such an easy recipe that I'm almost embarrassed to do an entire post on it, but it always turns out so awesome I decided it was a must to share. And, if marinated overnight, it's an easy dinner to get on the table quickly. Serve it with a baked sweet or white potato and a side salad and you have a balanced and healthy dinner for your family.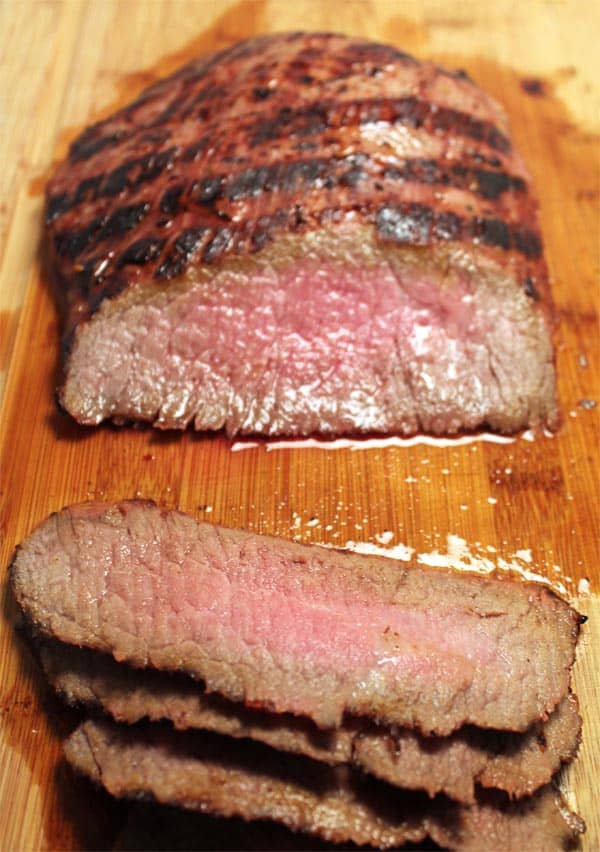 Want to pair it with wine? I suggest choosing a bold red with low tannin levels to complement this lean steak as it does not have enough fat to counteract one with a high tannin level. Choose a pinot noir, sangiovese, tempranillo or Spanish rioja for the most enjoyment. If you are not a red wine lover some oaky chardonnays would work quite well.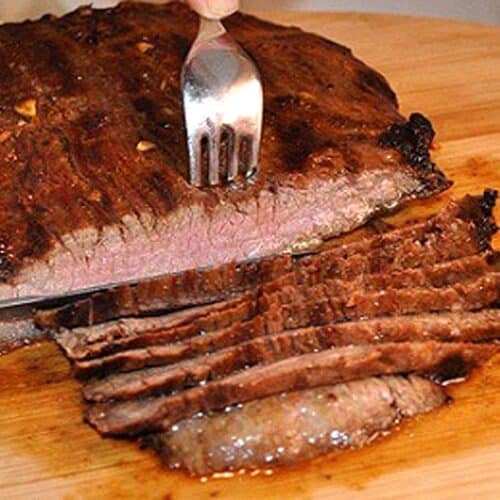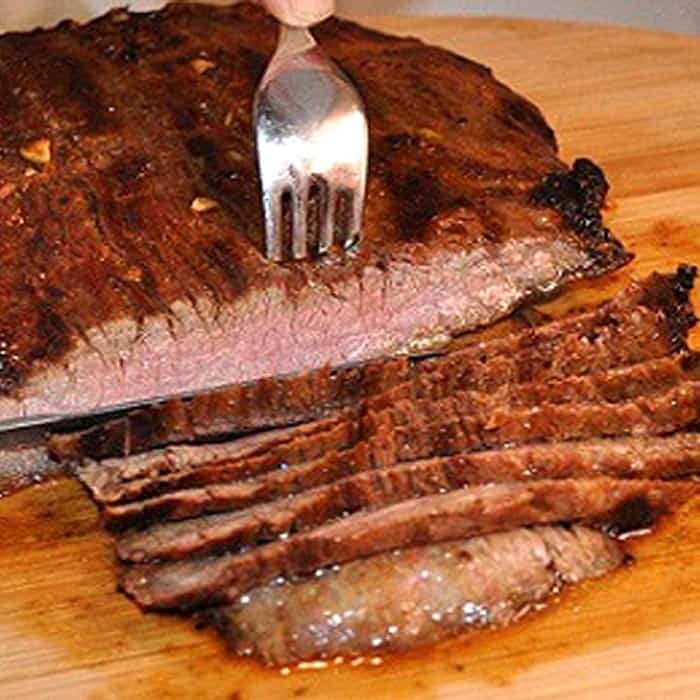 HOW TO COOK THE PERFECT LONDON BROIL
The secret to grilling the best and most tender london broil you've ever had! Find out how to cook the perfect London Broil.
Ingredients
2-3

lbs.

flank steak

8

oz

bottle of your favorite Italian dressing
Directions
Place steak in a large gallon-sized resealable bag. Pour enough Italian dressing in the bag to cover steak. Seal and place in rectangular baking dish. Place in refrigerator and marinate at least 4 hours or overnight. Turn occasionally.

When ready to grill the meat, preheat the grill to high. Sear well on each side, about 1-2 minutes, then cook until desired doneness, a total of about 6 minutes per side for rare and 7 minutes per side for medium-rare (perfect in my opinion).

Remove to cutting board and let rest 5 minutes before cutting. When carving, cut thin diagonal slices across the grain.
Recipe Notes
It is best to cook it to a medium-rare stage as it is a more lean, muscular cut, and then cut in thin slices against the grain to maximize tenderness.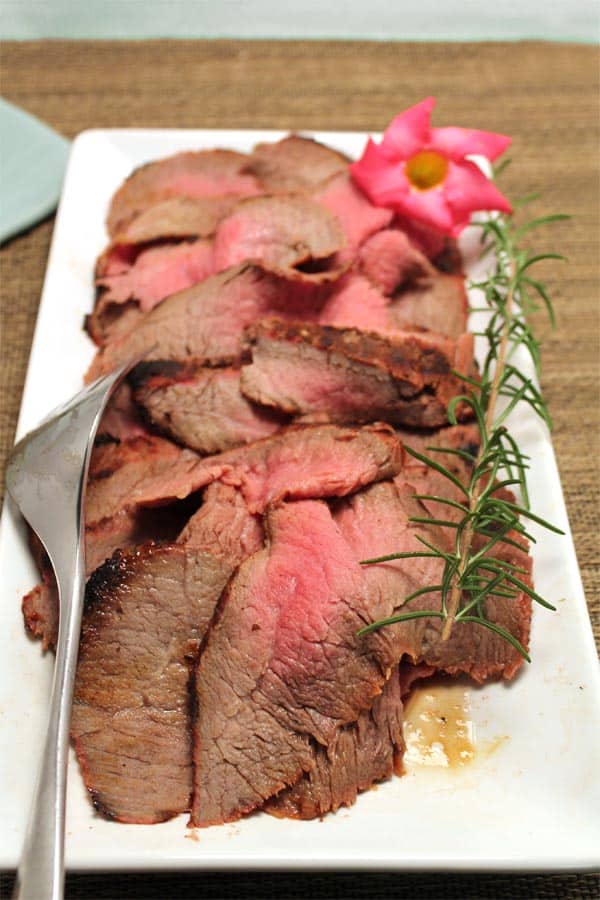 DON'T MISS A RECIPE!