Need a quick dessert? This Louisiana Stranger Cake couldn't be easier or tastier. Just a boxed cake mix, frosting, 3 other ingredients & bake. Done & done!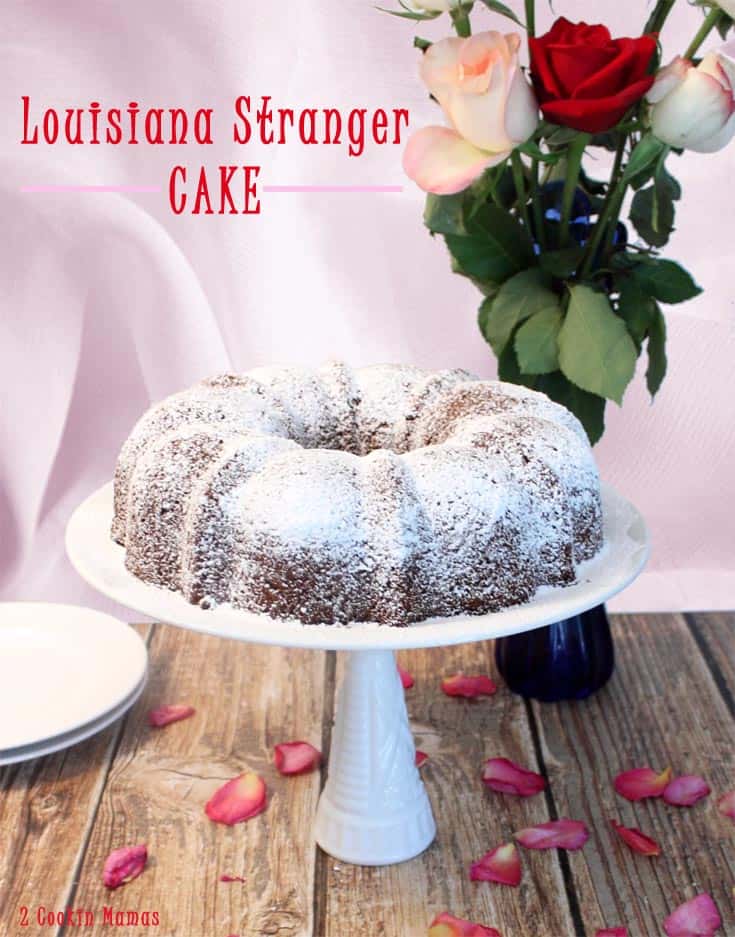 Have you ever heard of Louisiana Stranger Cake? Me either (well, up until this recipe)! I just couldn't imagine what type of cake would have such an unusual name and was so intrigued by it that I decided it was time to find out more about it.
I actually first saw the recipe for it last year while looking through Pinterest recipes (I mean doesn't everyone save a ton of recipes and tell themselves they are going to make them someday?) and have been wanting to try it ever since.
Moist super easy cake starts with a cake mix
I first found the recipe on Take two Tapas, whose website I love, but have since found the recipe just about everywhere. Isn't it always strange when you find something and think it's something no one has seen before and then see it wherever you look?
That happened to me a few years ago with a new car I bought. I thought I would be one of the first to have it in town and, of course, everywhere I went I saw one. Well, so much for being first!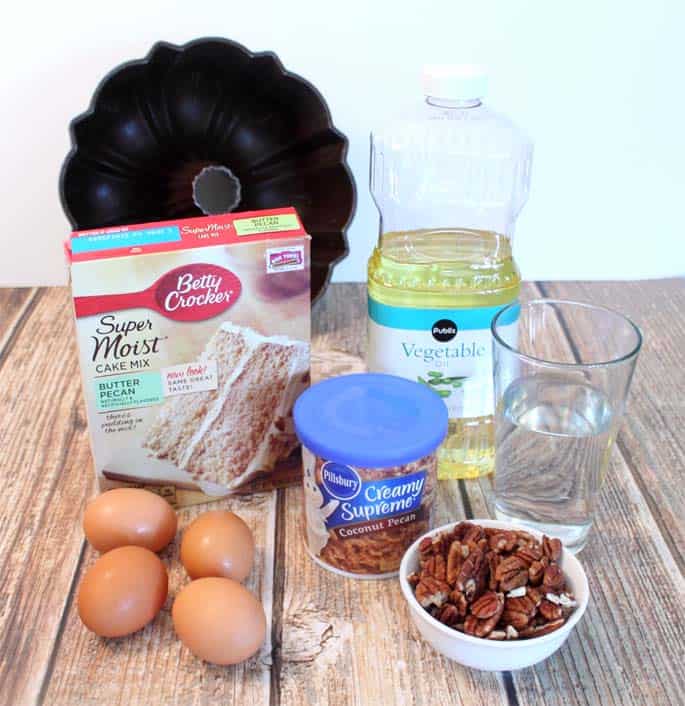 Anyway, back to the cake. I finally got the chance to make it when I was invited to my neighbor's house to celebrate their friends' marriage. I thought about baking my award-winning Key Lime Cake or Chocolate Pound Cake but I really wanted to try something a bit different.
Being that the newlyweds were from Italy I thought it might be nice to welcome them with a "stranger" cake. Appropriate don't you think? You might think I'm kind of crazy to make something that I haven't tried before for a party. But I always remember my father-in-law's saying "If it's bad they'll help you eat it up and if it's good they'll rave about it and think you're a great cook". Smart man!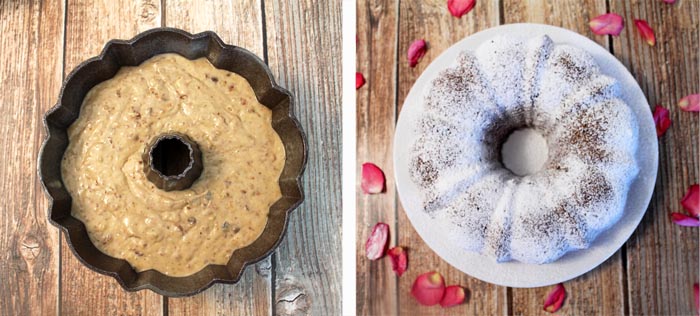 As it turns out this cake was phenomenal! It was moist, full of nutty flavor, and really quite easy to make. And tastes even better the next day! All you basically need is a cake mix, a can of frosting, and a few things from the fridge and that's it!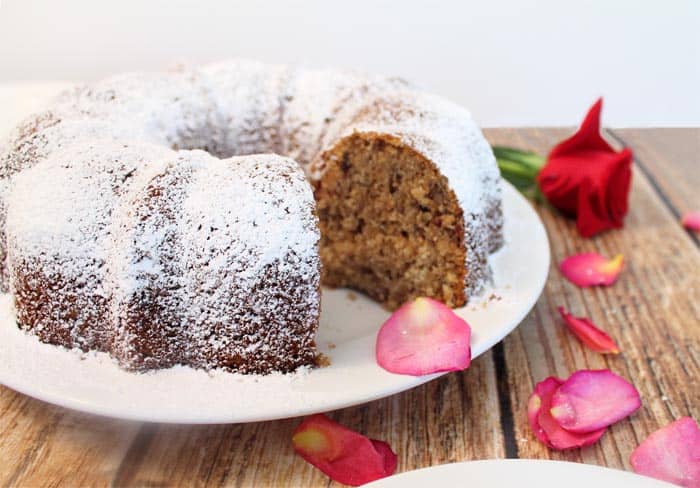 Now that I know how great it comes out I'm wondering just how it would taste with different cake mixes and frosting. I'm dying to try a German Chocolate Cake version (chocolate & the same coconut-pecan frosting) and see what happens. Stay tuned!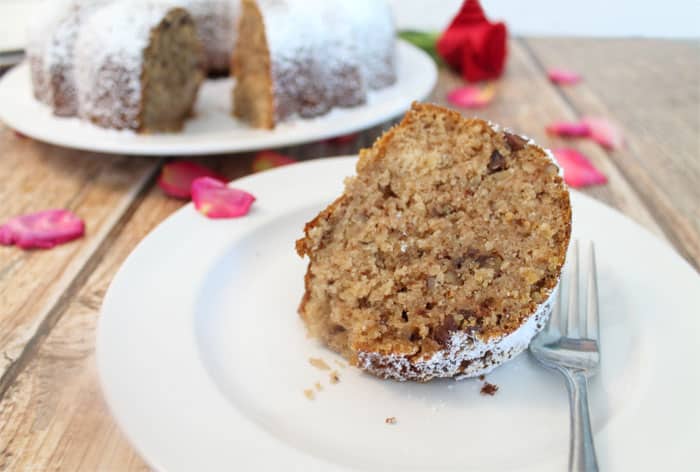 How did Louisiana Stranger Cake gets its name?
Now, as to how this cake got its name, it's anybody's guess. I tried looking it up and all I found were guesses as to its possible history. No one seems to know the real story.
I thought it might be a cake that was made to welcome new people (strangers) to the neighborhood. Hey, then they probably would have called it the Welcome Wagon Cake. lol
Maybe it's because some might think it's strange to put icing in a cake. Could be!
My last guess, and this is a bit of a stretch, the first person to ever make the cake was a stranger from Louisiana.
I guess I'll never know but at least I have a delicious, quick & easy cake to make whenever I need it.
Enjoy!
Try my Mocha Melted Ice Cream Cake with Cake Mix for another super easy cake to bake. It only has 3 ingredients!
Find lots more easy cake recipes here on 2CM!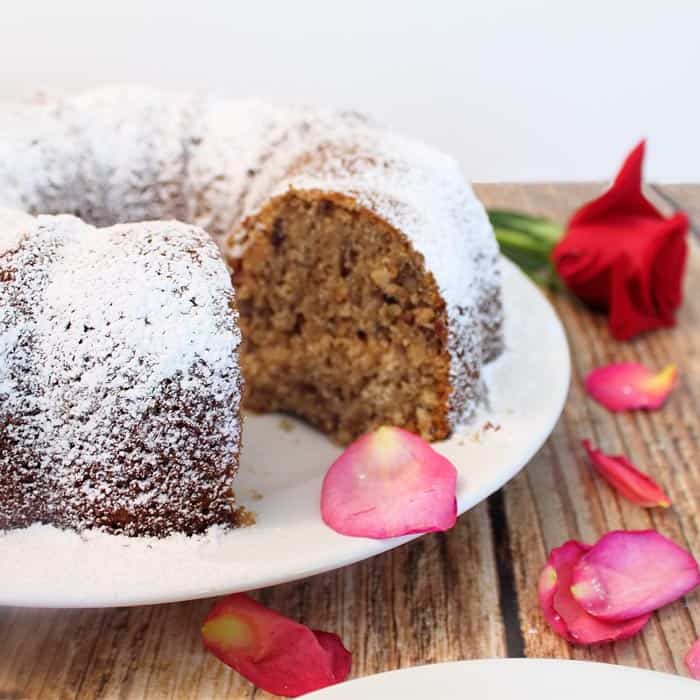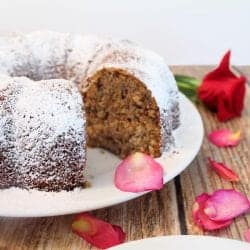 LOUISIANA STRANGER CAKE
A cake can't get much easier than this one. Just a boxed cake mix, frosting & 3 other ingredients. Bake & done. A tasty, moist & deliciously nutty flavored dessert.
Print
Rate
Ingredients
1

Butter Pecan boxed cake mix

1

can coconut pecan frosting

1

cup

water

½

cup

vegetable oil

4

large eggs

1

cup

pecans, chopped
Instructions
Preheat oven to 375 degrees. Grease & flour a bundt pan.

Place all ingredients in mixer, including the frosting, and blend well.

Pour into prepared bundt pan and bake for 45-50 minutes or until toothpick inserted in center comes out clean.

Remove from oven and let cool in cake pan for 10-15 minutes. Invert onto wire rack and let cool completely.

Sprinkle with powdered sugar and serve.
Notes
Option: You can also drizzle a vanilla glaze or melted chocolate over the top once cake is cool.
Nutrition
Calories:
344
kcal
|
Carbohydrates:
33
g
|
Protein:
4
g
|
Fat:
22
g
|
Saturated Fat:
9
g
|
Cholesterol:
54
mg
|
Sodium:
305
mg
|
Potassium:
200
mg
|
Fiber:
1
g
|
Sugar:
20
g
|
Vitamin A:
85
IU
|
Vitamin C:
0.2
mg
|
Calcium:
54
mg
|
Iron:
2.5
mg
This post has been updated and was first published on July 10, 2016.
DON'T MISS A RECIPE!