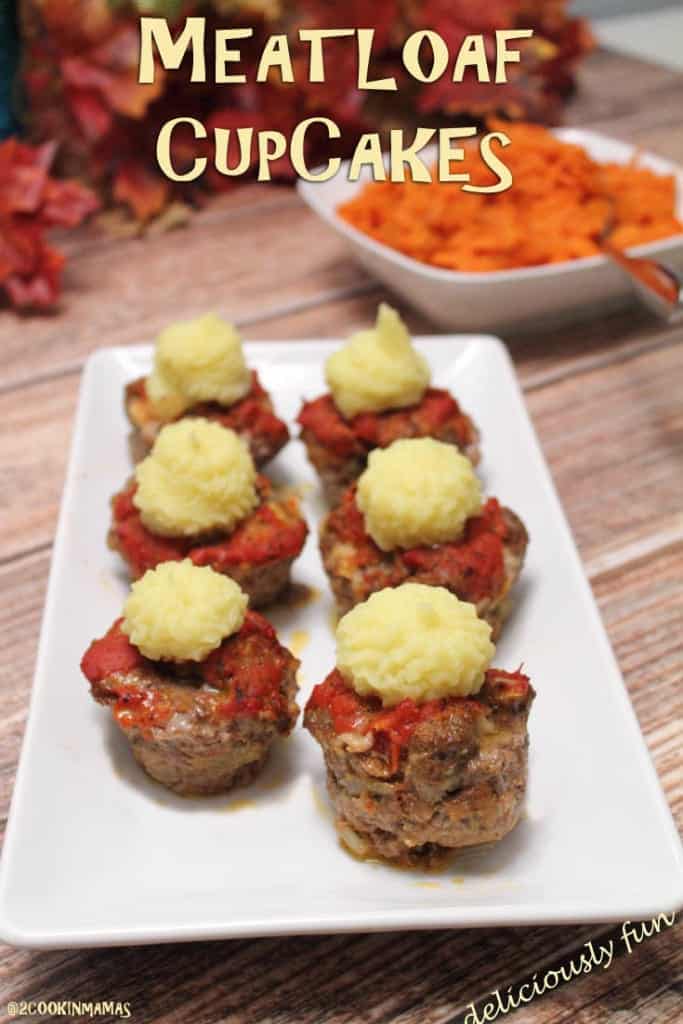 I love to cook and I love being able to get creative in the plated presentation. Of course, the only time I get to do that is if I plan it in advance and have everything ready to go so that I can still get it to the table on time. That doesn't happen as often as I'd like but, when it does, it brings smiles out all around.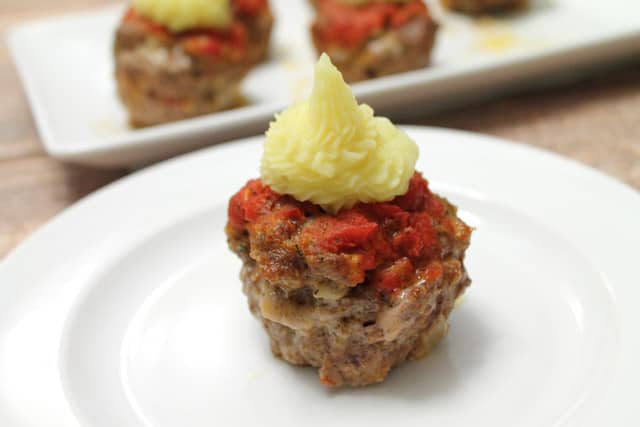 I've managed to have fun skewering soft chicken tacos and creating a handheld version of lasagna, which, by the way, work great for parties as do these cute little meatloaf cupcakes on my post today. And, let me tell you, they didn't only look cute but tasted delicious too! Modest, aren't I? 🙂

And you want to know the best part? They are super easy to make and fun too! They are great for dinner but are also perfect for your big Super Bowl party coming up this weekend. You can prepare them a little ahead of time and just keep them warm in the oven. I like to serve barbecue sauce, ketchup and some crisp french fries on the side. Doesn't that sound sooo good?! it's hard to wait for the weekend to test these little babies out. OK, why wait, try them now and make them again for the weekend. 🙂 Hope you enjoy!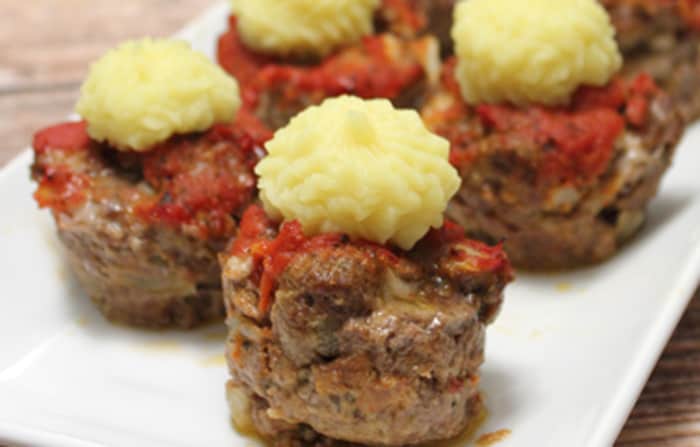 What's your most fun meal to make for the family?
Meatloaf Cupcakes
Ingredients:
1-1/2 lbs. ground beef
1/3 cup Italian bread crumbs (or use oats for a healthier option)
1/2 cup onions, chopped
1/2 cup ketchup
1 egg
1 teaspoon Worcestershire sauce
2 cloves garlic, minced
1 teaspoon Italian seasoning
Salt & pepper
1/4 cup Parmesan or Pecorino Romano cheese
Directions:
Preheat oven to 350 degrees.
Mix all of the above ingredients in large bowl. Divide mixture into wells in muffin pan & pat down. You should get between 6 & 8 depending on your serving size. (Round top slightly if you like more of the look of muffins)
Bake for 25-30 minutes. Let cool slightly in order to be able to remove meatloaf cupcakes easily.
Place meatloaf cupcakes on serving dish and top with mashed potatoes. I like to pipe mine on with my OXO Decorating Kit or you could use a cookie press.
Serves 6-8.