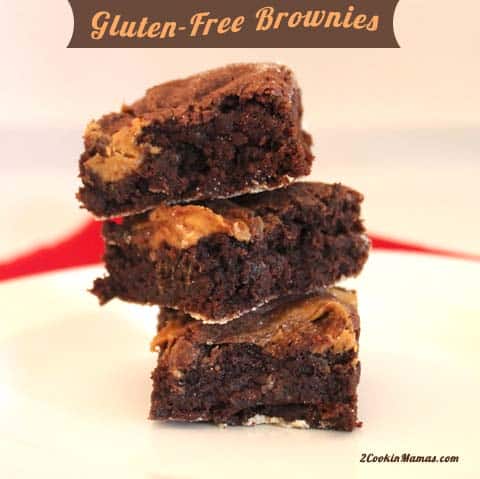 Not only are these some of the fudgiest brownies I have ever made but some of the easiest. Especially so if you make the dry mix ahead of time and store it away until you need it. I only experimented with this mix because I like to have something on hand in case my daughter and her family show up. My little grandson is always up for chocolate, and being that he has me wrapped around his little finger, I love to have a little treat ready for him whenever he visits. But I was surprised that not only did he really like them but my husband, daughter and son-in-law raved about them as well. They are a rich and decadent dessert and, if you serve them warm, with vanilla ice cream, it just puts them over the top.
Gluten-Free Brownies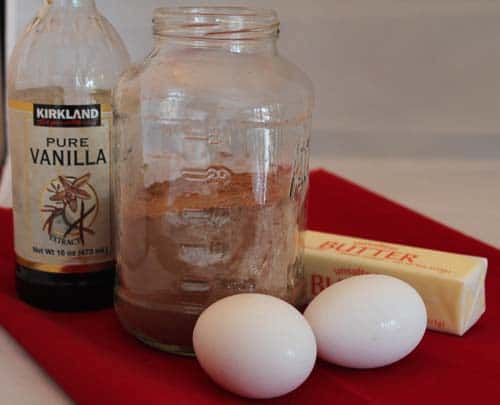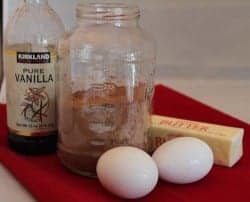 Ingredients:
Dry Mix
½ cup Namaste flour
⅞ cup white sugar
¼ teaspoon baking powder, gluten-free
½ cup cocoa powder
¼ teaspoon salt
Liquid Ingredients
1 stick butter, room temperature
2 eggs, room temperature
1 teaspoon vanilla extract
Directions: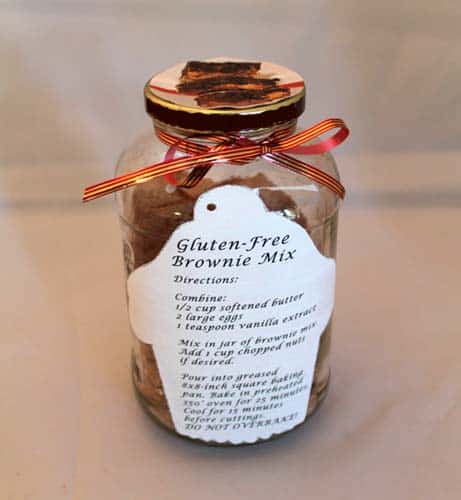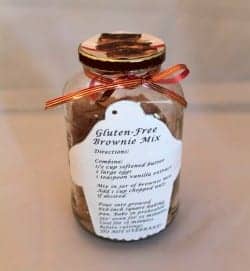 Mix all dry mix ingredients together. At this point you can store in a jar with tight fitting lid until needed. Or you can place a label on the outside with directions for brownie mix and give as a gift.
To prepare brownies
Preheat oven to 325 degrees. Spray an 8" x 8" glass baking dish with nonstick spray.
Whisk together all liquid ingredients in large bowl. Add dry mix and stir to combine. Pour into prepared pan.
Bake for 25 minutes. When toothpick in center comes out clean it is done. Try not to overbake them as they will harden upon cooling.
Makes 16.
Tip: To change up the recipe, drop little bits of peanut butter over unbaked mix once you have poured it into prepared pan. Using a kitchen knife, swirl lightly. You can also swirl in Andes mints that have been softened a little in microwave or even raspberry jam.
Click here to print out the template of instructions to place on the jar when you give it as a gift.
☆ Featured Recipe☆ on Friday Favorites @ Simply Sweet Home.
For another delicious chocolate dessert, try my gluten free panna cotta made with dark chocolate and served with cinnamon pepita brittle.
Take a look at more of my easy gluten-free recipes for every meal and dessert too.
DON'T MISS A RECIPE!
This post has been updated and was first published on April 7, 2014.