Get your zucchini on with this easy to prepare cheesy zucchini casserole. It's fresh and delicious with all the flavors of the season. Just slice up zucchini, tomatoes and onions, season with garlic, of course, grate some cheese over it then bake. That's it! And don't expect to have leftovers – it's that good!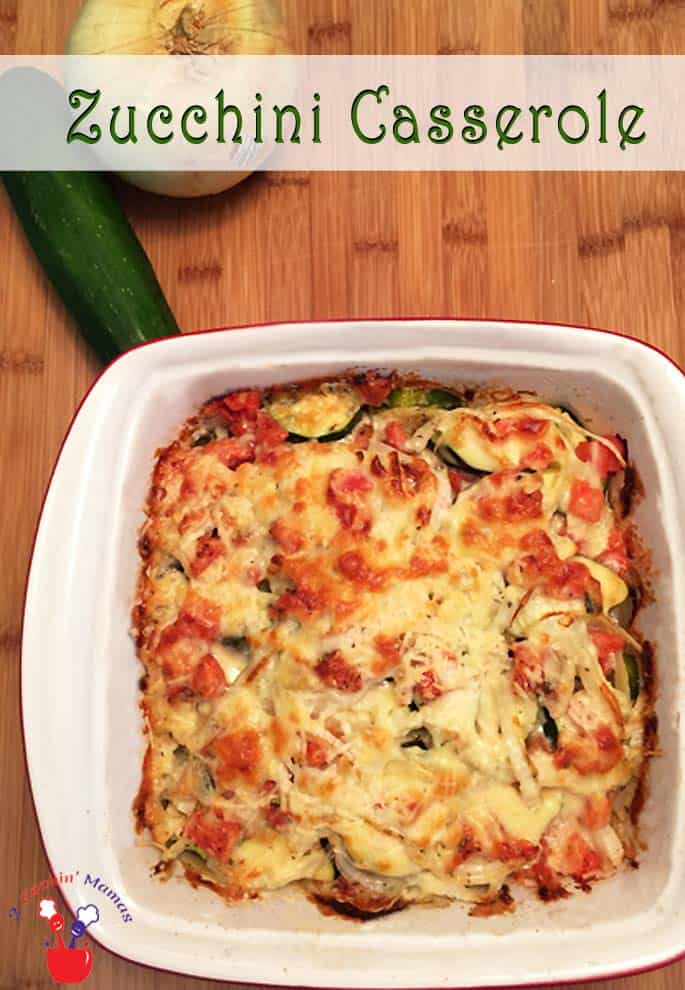 I don't know about you but I am always trying to get dinner on the table in short order. I still want to try to make it a healthy meal so I stay away from frying and try to do most of my cooking either in the oven, on the grill or a quick stir-fry or light oil pan-fry. This is easy to do with the main meat part of the meal but aside from salads I like to vary my vegetables up and do something creative with them.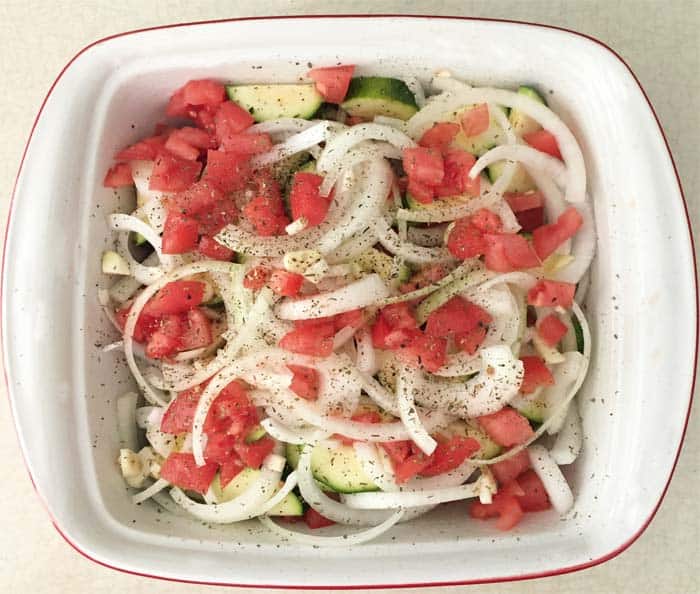 I know you can blanch or buy a vegetable pouch and microwave it but I like something fresh and different on occasion. And right now, zucchini is fresh and on the top of my list. It is one of my favorite vegetables and has so much going for it. Just take a look at the nutritional benefits here and you'll be lovin' zucchini as much as I do. Zucchini is great as a snack instead of chips, used as a substitute for pasta (believe me you won't miss the pasta at all), in place of potatoes like in zucchini tots, or in a casserole like this one.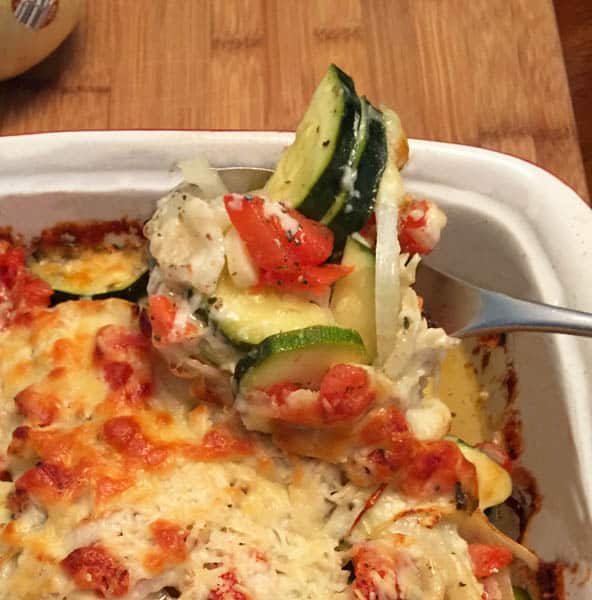 I love to use my mandolin for everything and it is super quick and easy for slicing most veggies. They also come out nice and uniform so they cook more evenly. Then all you have to do is just oil a baking dish and you are ready to go. While it's cooking grate your cheese and you are home free!
Enjoy!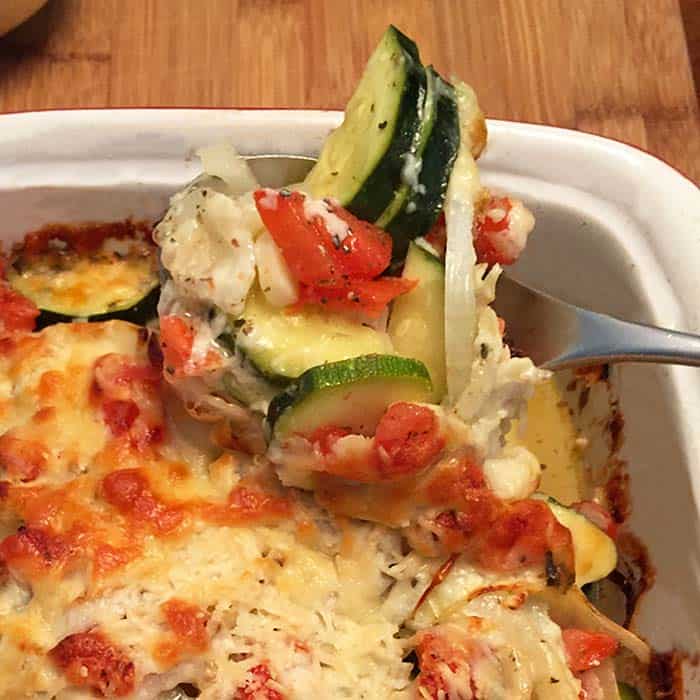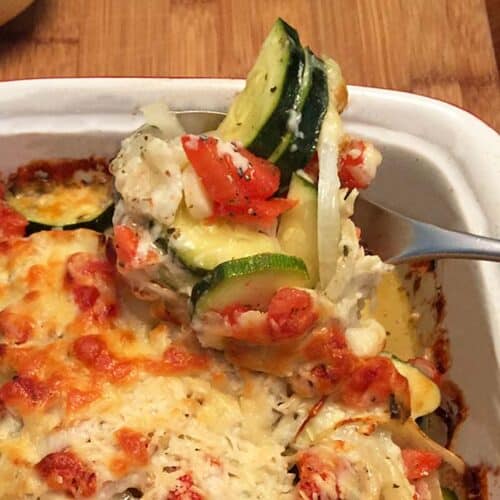 SEASONAL ZUCCHINI CASSEROLE
Get your zucchini on with this easy to prepare cheesy zucchini casserole. Slice up vegetables, season, grate some cheese and bake. That's it!
Ingredients
2

zucchini,

washed & halved lengthwise then cut into slices.

1

large tomato,

cubed

1

medium sweet onion,

sliced thin then halved

6

garlic cloves,

chopped

1

teaspoon

Italian seasoning

Salt & pepper

to taste

1-1/2

cup

cheddar cheese,

shredded

1/2

cup

Pecorino Romano or Parmesan,

grated
Directions
Preheat oven to 375 degrees. Lightly coat an 8x8-inch baking dish with olive oil.

Prepare vegetables. Toss together with Italian seasoning and salt and pepper to taste. Place in prepared baking dish and drizzle a little more olive oil over vegetables. Cover with foil and bake for 30 minutes.

Remove from oven, uncover, and sprinkle both cheeses over top of vegetables. Place back in oven and bake, uncovered, for another 30 minutes.
DON'T MISS A RECIPE!