Everyone loves shrimp and, whatever way you like to cook them, we've got you covered. Whether it's grilled, baked, fried, curried or  blackened you're bound to find something you like in our Shrimp 9 Ways Roundup.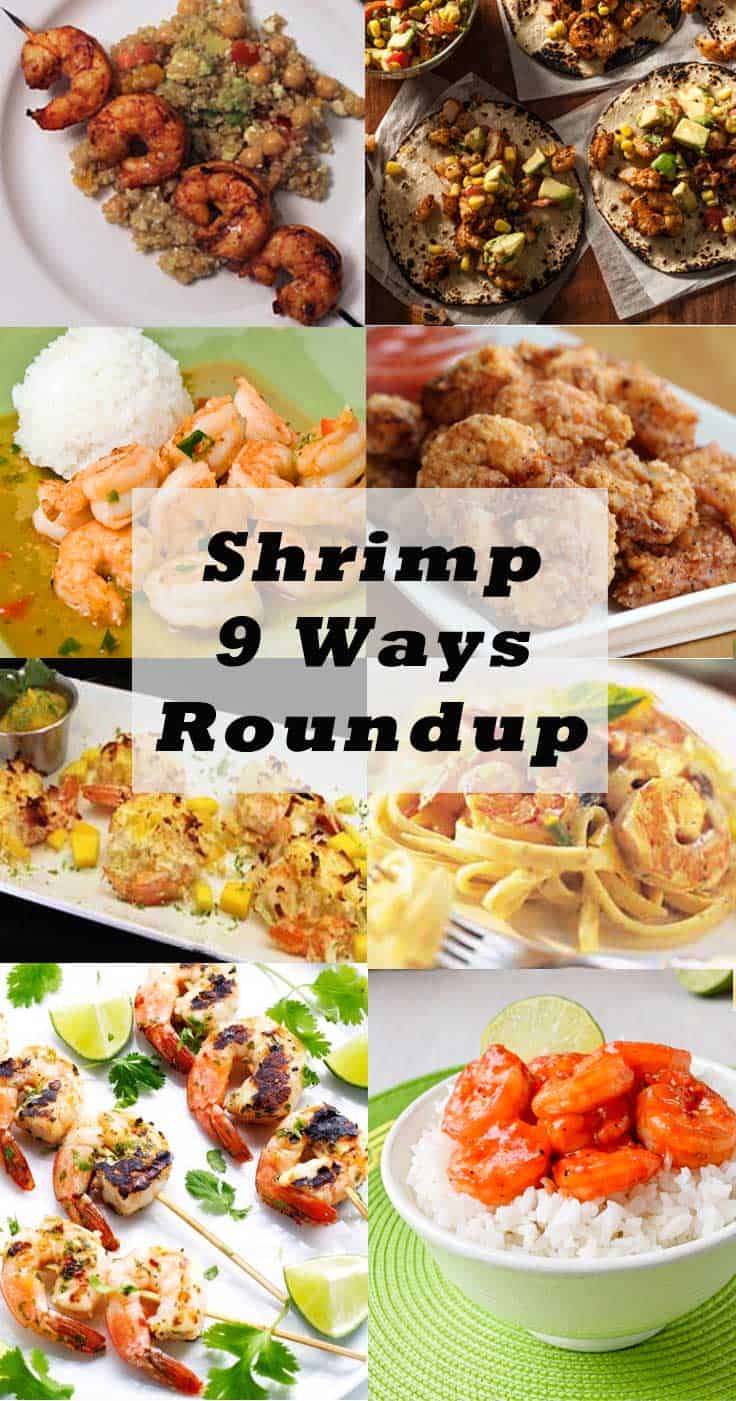 It's National Shrimp Day! So what better way to celebrate than to round up some recipes from some of our favorite food bloggers and share them with you. 🙂
Shrimp is one of those shellfish that I think everyone loves! In fact, it accounts for 25% of all seafood purchases in the U.S. Now that's a lot of shrimp!
And it's so good for you too! Each shrimp has only 7 calories and is a great source of protein, 26 grams in a 4-oz serving, as well as being high in omega 3's, selenium and Vitamin B12. What does that mean for you? Well, it means that eating this delectable shellfish can help protect against heart failure and cardiovascular disease due to its strong antioxidant and anti-inflammatory properties, help combat depression and increase cognitive functions. In addition, it has an unusual ratio of Omega-3s to omega-6s which has been shown to help decrease high blood pressure and type-2 diabetes. Pretty good for such a little crustacean!
So what better way to show our appreciation of this incredible seafood than to bring you 9 super ways to prepare it! Enjoy!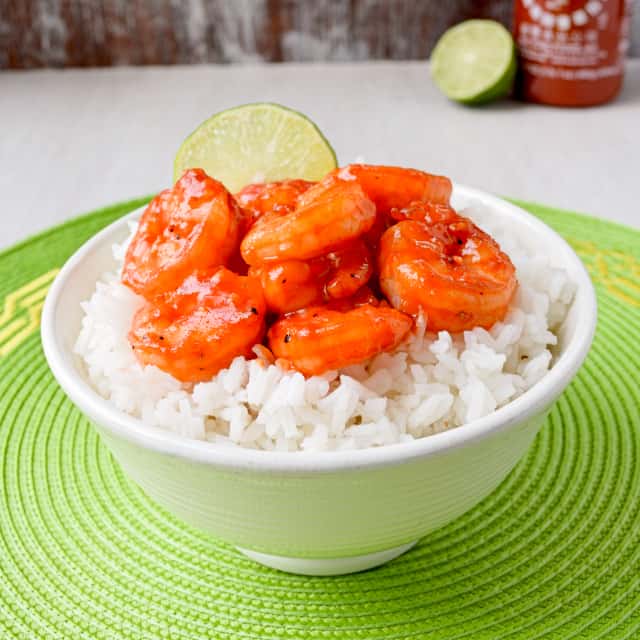 1. Pan-Fried:  Sweet & Spicy Sriracha Shimp by Kitchen Gidget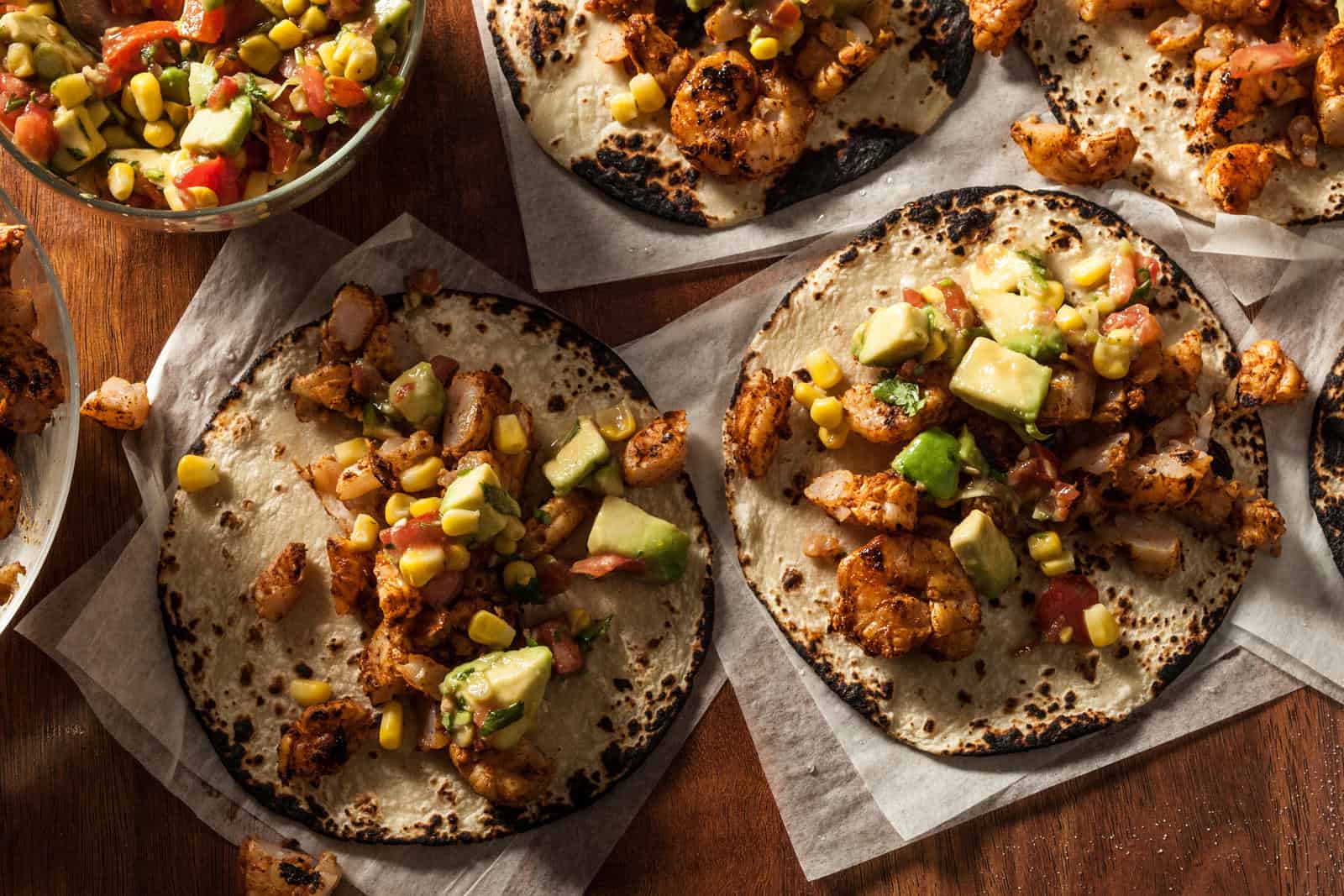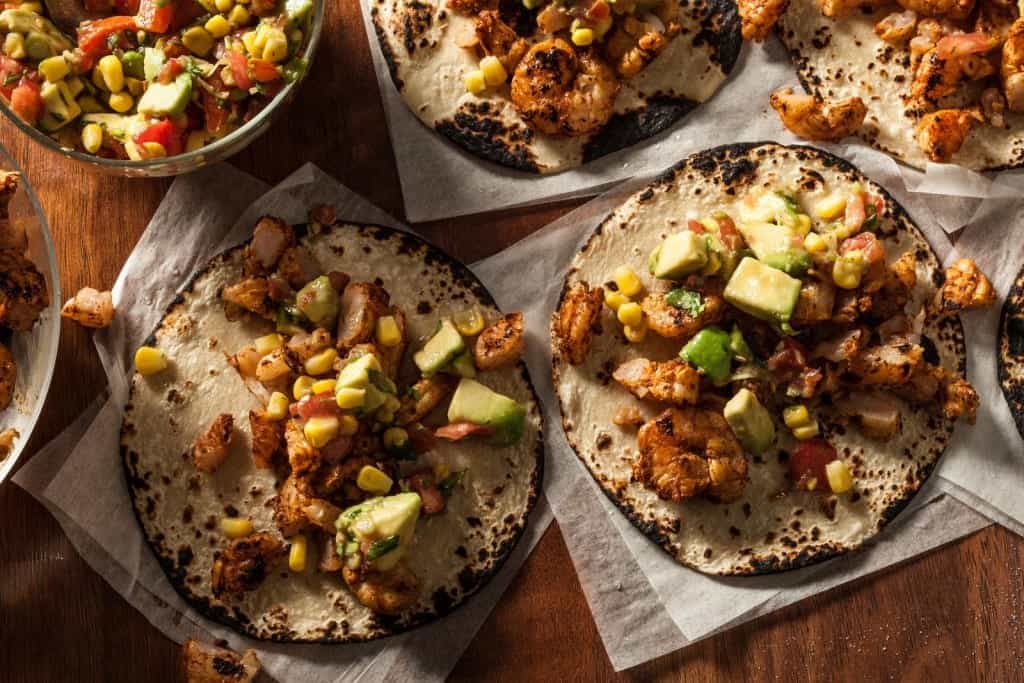 2. Grilled: Grilled Shrimp Tacos by Chowhound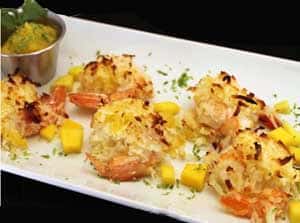 3. Baked:  Coconut Shrimp with Mango Salsa by 2 Cookin' Mamas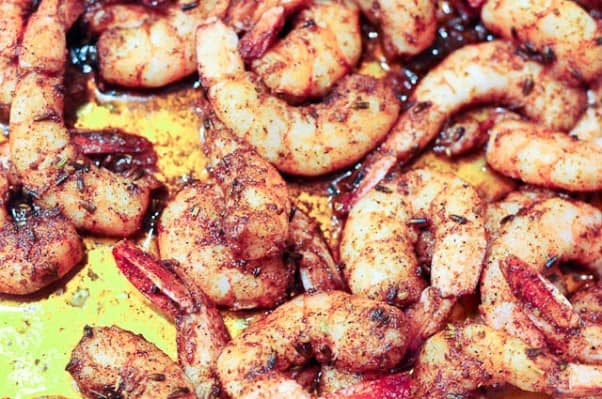 4. Blackened:  Simple Blackened Shrimp by Add a Pinch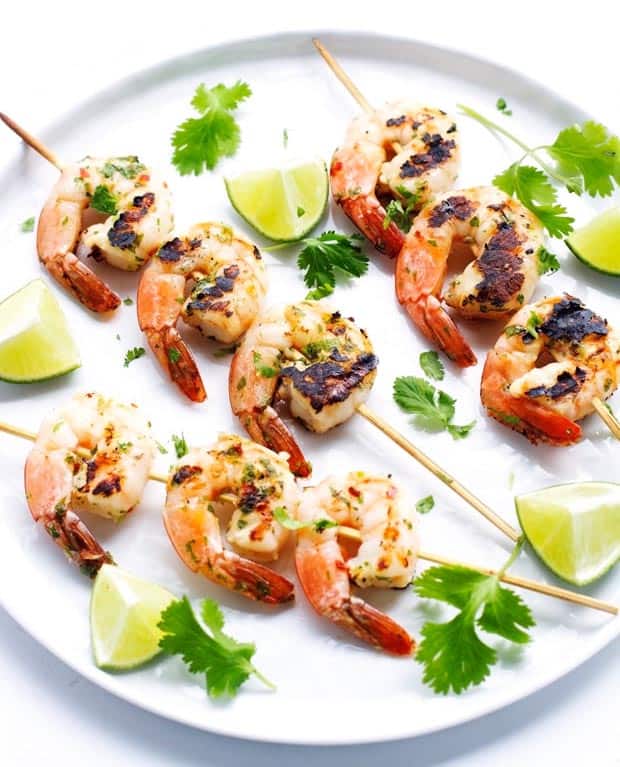 5. Kabobs:  Grilled Cilantro Lime Shrimp Skewers by Little Spice Jar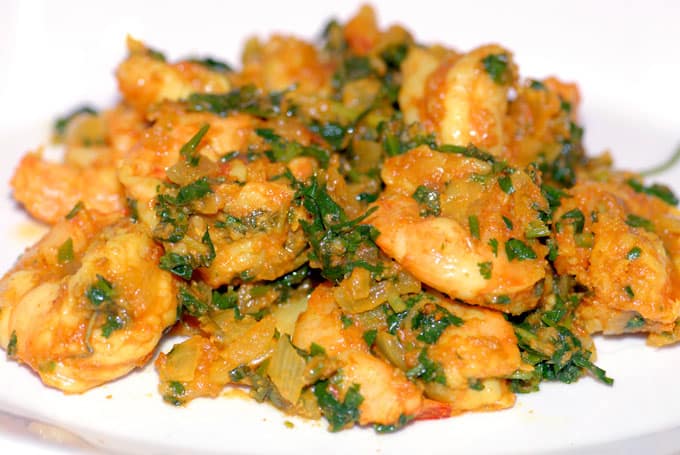 6. Curried:  Paleo Curried Shrimp by Elana's Pantry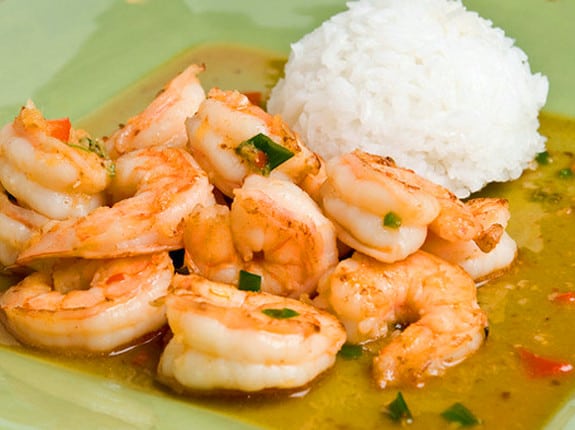 7. Thai:  Thai-Style Ginger & Sweet Red Chile Shrimp by Once Upon A Chef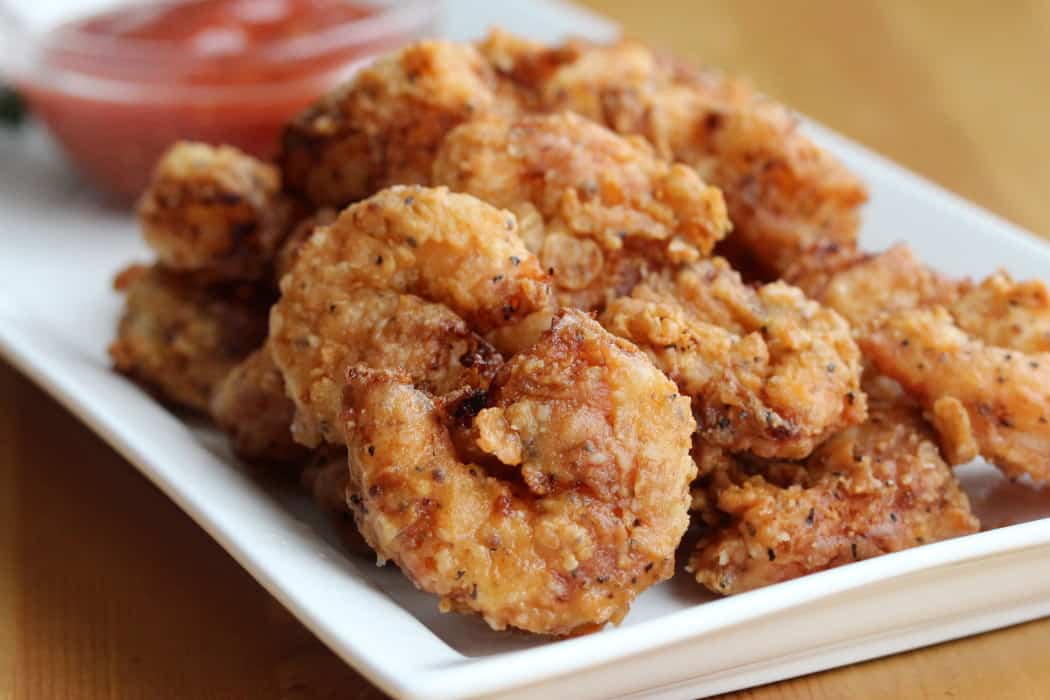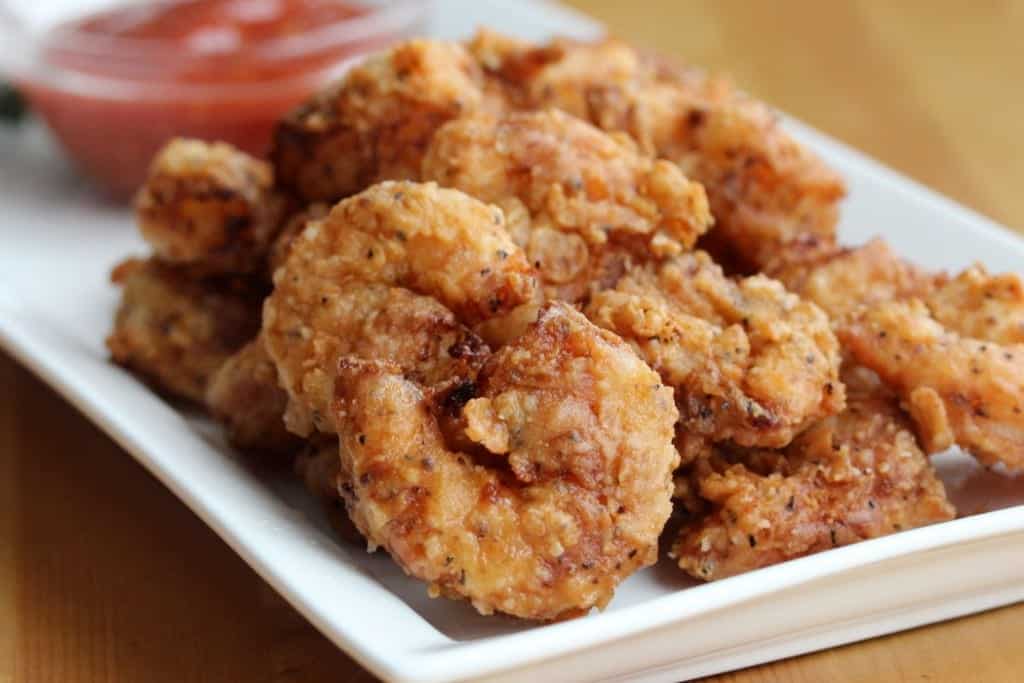 8. Deep Fried:  Southern Fried Shrimp by How to Feed A Loon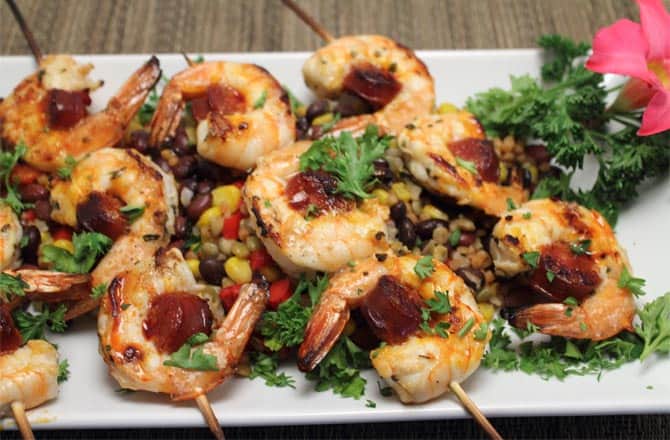 9. Cajun Style: Spicy Shrimp & Chorizo Skewers by 2 Cookin' Mamas
DON'T MISS A RECIPE!