I think fall & winter, OK well maybe any time of year, is the perfect time for a thick cheesy fondue. Cheddar cheese is combined with garlic and beer to give you the cheesiest, most flavorful fondue ever! If you love Melting Pot cheese fondue, you'll love this recipe for Cheddar Cheese Fondue served with your favorite dippers.
My daughter and her husband joined us for dinner this past weekend and, since she has been working so hard on promoting her DDP Yoga classes and "Wellness" weight-loss help coaching, I wanted to fix her whatever her heart desired.
One of her favorite restaurants is the Melting Pot so I cooked up a batch of cheddar cheese fondue that I hoped would turn out similar to their version. It turned out pretty close and was absolutely delicious (just ask her)! Since my daughter is gluten-free I cut up apples and bought some great tasting Glutino bread sticks as well as toasting some Glutino bread and it worked out great.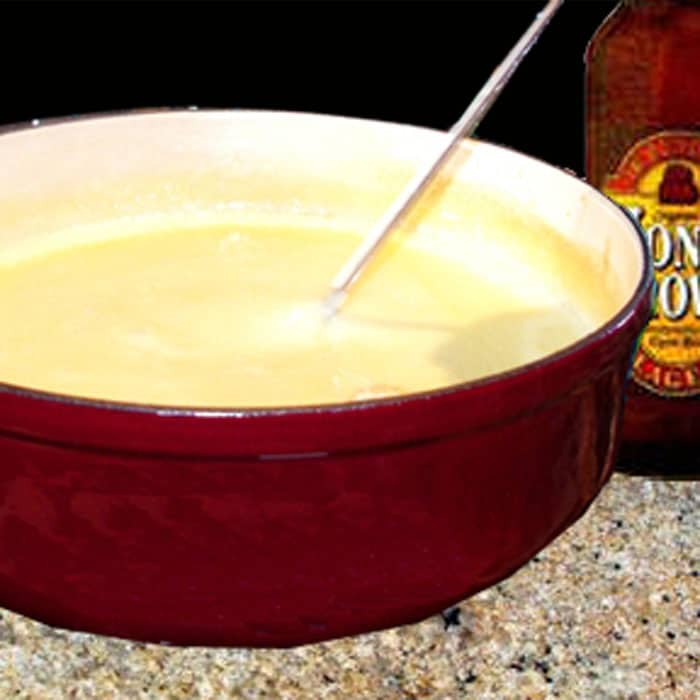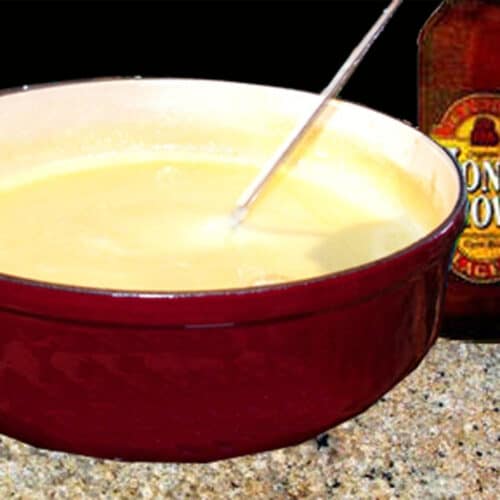 CHEDDAR CHEESE FONDUE
Any season is the perfect time for a rich & creamy cheddar cheese fondue. You'll flip over this simple & tasty Melting Pot copycat fondue recipe.
Ingredients
8

ounces

beef broth or beer

(brown ales work great)

1/2

teaspoon

minced garlic

1-1/2

lb.

cheddar cheese,

grated

1-2

teaspoons

ground black pepper

6

drops of Worcestershire sauce

Apple,

Glutino bread sticks & bread, French bread (cut up to dip)
Directions
In a fondue pot on medium to medium-high heat, add beer base or beef broth and garlic.

When broth begins to boil turn heat to low and add a small amount of cheddar cheese at a time, thoroughly mixing until all cheese is incorporated and melted.

Add cracked pepper and Worcestershire sauce. Stir again and serve hot with dippers.
Wine Pairing: Most cheese fondues are accompanied by a dry white wine such as a Chardonnay, Hook & Ladder Chardonnay is a good choice, or a Sauvignon Blanc but in this case, since the recipe uses both a sharp cheese and a beer or beef broth base, a Cabernet Sauvignon such as Dreaming Tree Cabernet, would also pair well.
DON'T MISS A RECIPE!