Quinoa (pronounced KEEN-wah) has exploded into the food market in 2013 making the FAO officially name it "The International Year of the Quinoa". With it's anti-inflammatory phytonutrients, high protein content and heart-healthy fats it's perfect for vegetarian meals, side dishes and even sushi! Today's recipe features quinoa with a fusion of Greek flavors. Enjoy!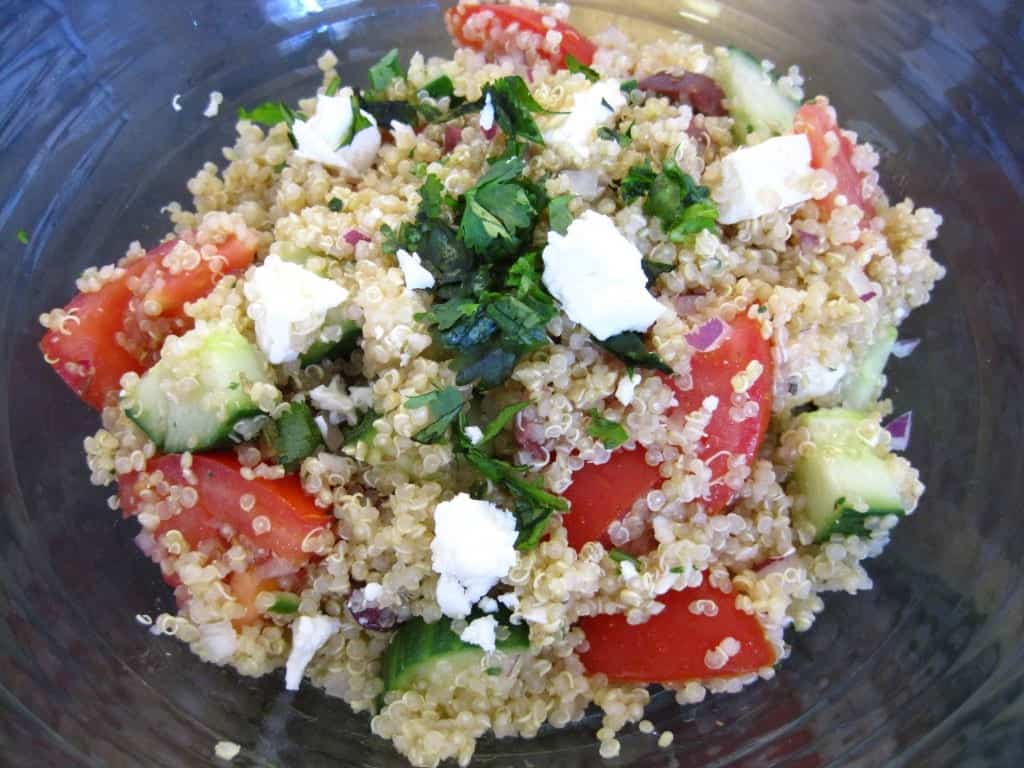 Greek Quinoa Salad
Serves: 6
Ingredients:
1 cup quinoa
2 cups chicken broth
2 cucumbers, peeled and diced
1 cup grape tomatoes, halved
1/2 cup red onion, diced
8 kalamata olives, pitted and sliced thinly
1/2 cup feta cheese, crumbled
Garnish: fresh parsley, chopped
Dressing:
1/2 cup olive oil
1/4 cup red wine vinegar
Juice of 1/2 lemon
1 garlic clove, minced
1/2 tsp dried oregano
Directions:
Cook quinoa with chicken broth according to package. Drain and transfer quinoa to medium bowl and fluff with fork. Set aside and let cool.
In small bowl, whisk dressing ingredients together until emulsified.
Add cucumber, tomato, onion, olives, and feta to cooled quinoa.
Pour dressing over quinoa salad and stir. Cover and refrigerate for 1 hour. Serve chilled with a garnish of parsley.