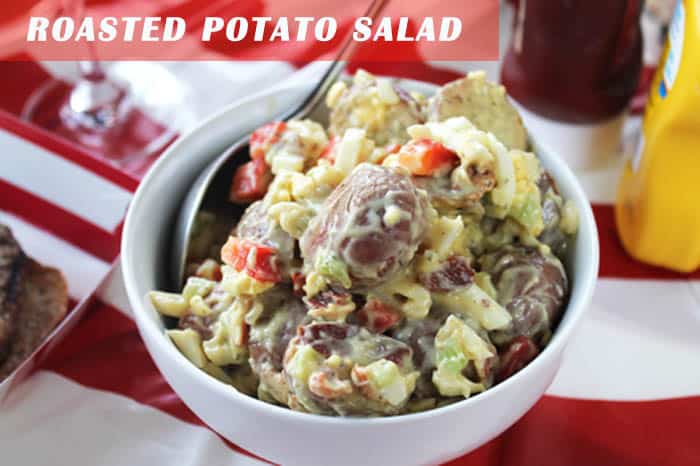 The summer is going by so fast that I can't believe this Friday is July 4th already! I love Independence Day with family picnics, beach time and great fireworks and this year I decided to make some different dishes for our picnic that I hadn't made before and surprise the whole crew. So I decided on Bleu Hamburgers, Roasted Potato Salad, Independence Deviled Eggs, Red, White & Blue Berry Salad, Watermelon Sangria and Red, White & Blue Parfaits. My mouth is watering already!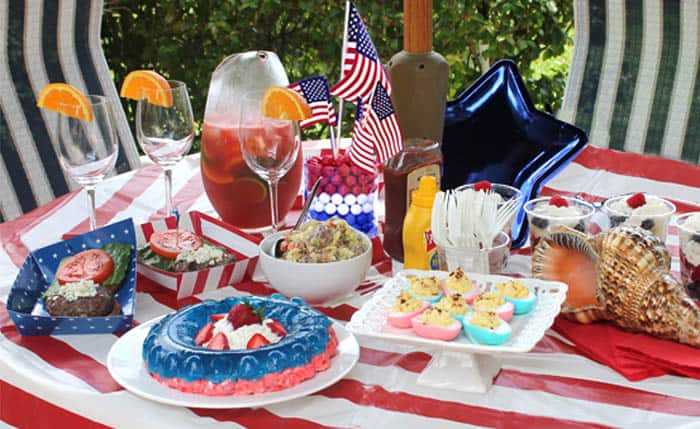 Now on to my I'm-so-proud-of-myself Grilled Potato Salad. We often put our potatoes on the grill when we are barbecuing because, living in Florida, the more we can keep the heat outdoors where it belongs the better. So I decided to use the potatoes from my grilled potatoes recipe and put them in my potato salad. And, just because it makes every meal better, added bacon as well. Now what could be better than potatoes and bacon?! Not only did this salad turn out great but I think I just might be fixing it this way all the time now. That's how good it was!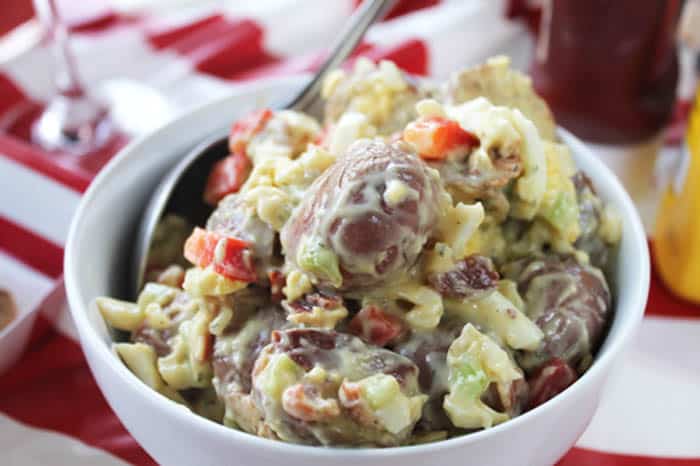 Hope you get a chance to try it out for your holiday weekend and let me know how you enjoyed it. Wishing you a safe and happy Fourth of July! 
Roasted Potato Salad
Potatoes
3 lbs small red potatoes, halved (leave skin on)
Olive oil
2 teaspoons dried dill or 2-3 Tablespoons fresh dill, chopped
Salt & pepper to taste
1/4 lb. bacon, cooked and crumbled
2 hard boiled eggs, chopped
 Salad
1/2 cup onions, chopped
3/4-1 cup celery, chopped
1/4-1/2 cup red bell peppers, chopped
2/3-1 cup mayo, adjust to your taste
2 teaspoons mustard
Directions:
Preheat grill to 350 degrees.
Cut a big enough piece of heavy duty aluminum foil to fit cut-up potatoes with enough room to fold over and seal.
Wash potatoes and cut in half. Place in bowl and toss with enough olive oil to coat, add dill and salt & pepper. Place on foil and fold up to seal.
Place packet on grill and cook for 10 minutes per side. Remove from grill and let cool slightly. Empty packet into large bowl and place in refrigerator to chill.
While potatoes are roasting, cook bacon and set aside to cool. Cook eggs and let cool slightly then peel. Chop and place in bowl with roasted potatoes.
When ingredients have chilled, add salad ingredients and crumbled bacon. Toss to coat well. Store in refrigerator until ready to serve.
Serves 4-6.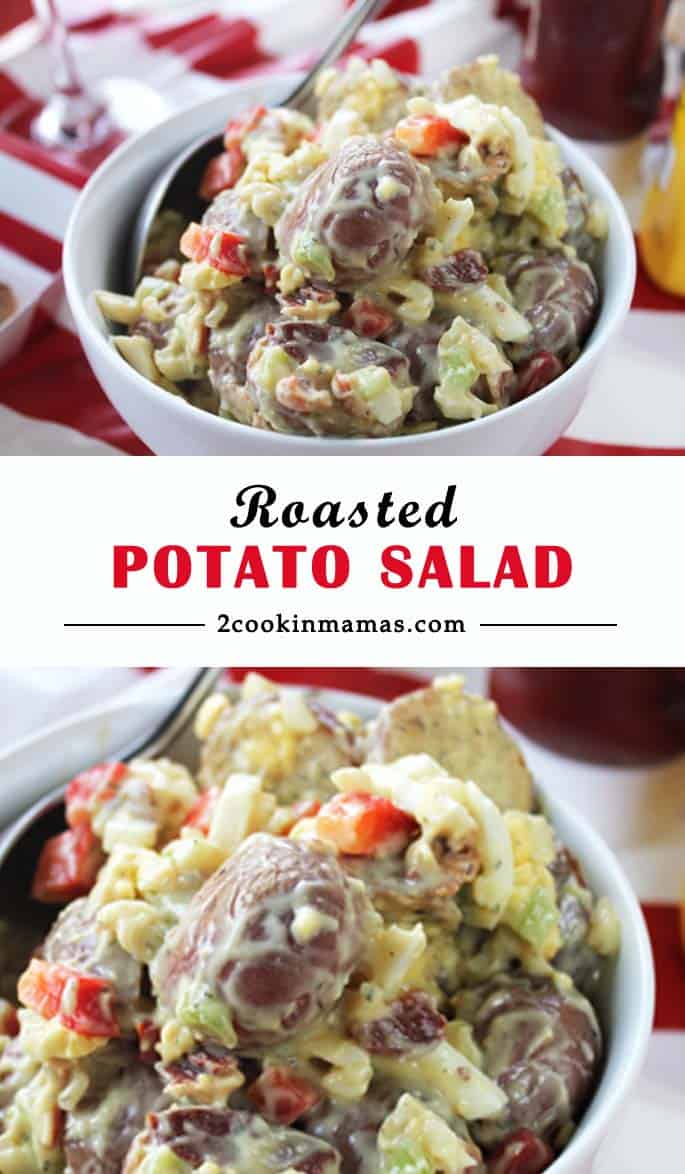 DON'T MISS A RECIPE!