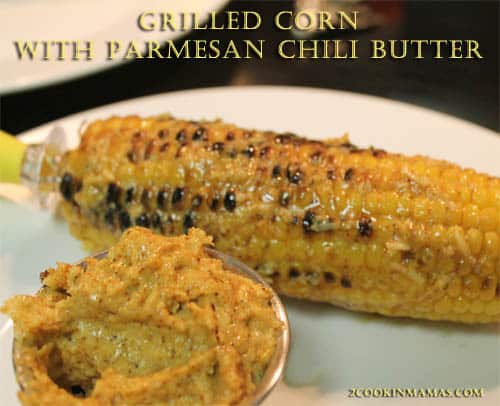 Living in Florida we are so lucky to be able to grill all year long and one of our favorite treats is corn on the cob grilled over a hot fire. This corn is so easy to cook along with your meal but what really makes it special is the Parmesan Chili Butter that melts over the kernels like liquid gold. And it has a delicious kick that takes this grilled corn recipe up a notch. Perfect for Labor Day or any day for that matter.
Grilled Corn with Parmesan Chili Butter
Ingredients:
¼ cup butter
¼ cup Pecorino-Romano or Parmesan cheese, grated
1 teaspoon chili powder
¼ teaspoon garlic salt (easy to make just add 1 part garlic powder to 3 parts salt & store in airtight container)
4 ears of corn, husked
Directions:
Preheat grill.
Microwave butter in microwave proof bowl for about 30 seconds then mix with cheese, chili powder and garlic salt.
Put corn directly over heat on grilling rack and cook 2-½ minutes on each of 4 sides. It will be slightly charred in some places which makes it that much better.
As soon as it comes off the grill, spread with butter mixture and serve immediately.
Serves 4.
DON'T MISS A RECIPE!