You'll never need another baked bean recipe after you try our Crockpot Bourbon Baked Beans! Easy, healthy & chock full of bacon, veggies, molasses & spices.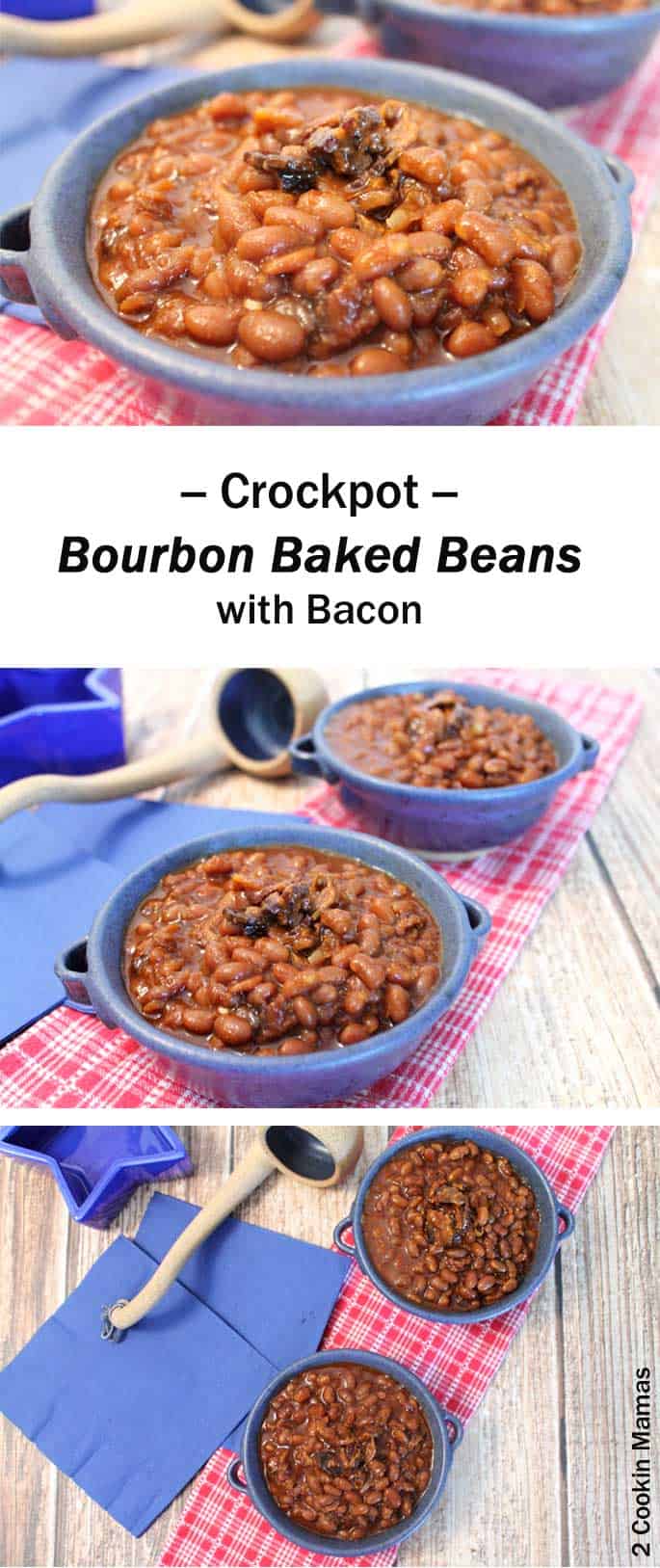 We're still going strong today and I can't believe it's the last day of #CookoutWeek! There have been so many yummy BBQ recipes being shared (and more to check out below) that I don't think there is enough time this summer to get them all in. Of course, living in Florida, I'll be grilling these delicious recipes up all year long. And I saved the best recipe for last - delicious, tasty, always have to have for a barbecue - baked beans.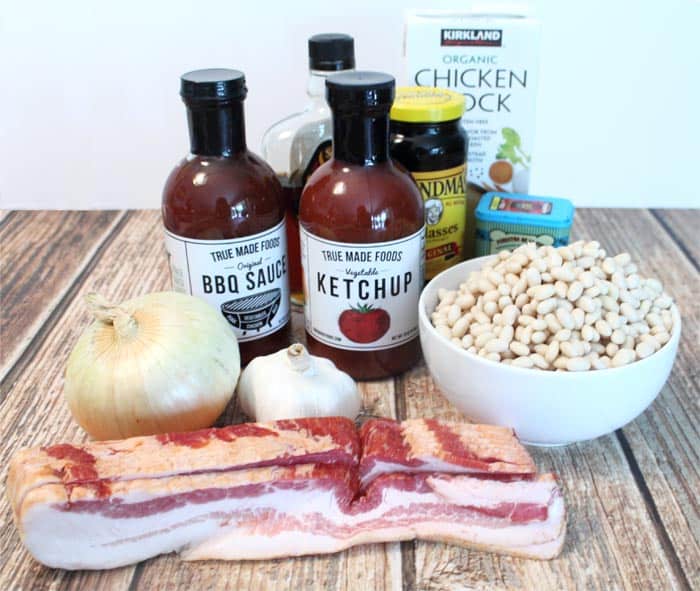 And what makes these baked beans so special you ask? Well, I have to say it was the fantastic True Made Foods products I received, which you can check out here, that not only added sensational taste but so much healthy goodness too! Their products are made with vegetables, less sugar and no artificial ingredients. Take their ketchup for example, it has over a cup of vegetables including spinach, carrots & butternut squash, and they cut the sugar that is in most ketchups by half. Their BBQ sauce has a the same vegetables as their ketchup with the addition of tomatoes and sweetened with brown sugar, spices and liquid smoke. Think of all the goodness your family is getting from these enriched products as well as the fiber and protein from the beans. Just don't tell the kids how good these are for them (it will be our little secret).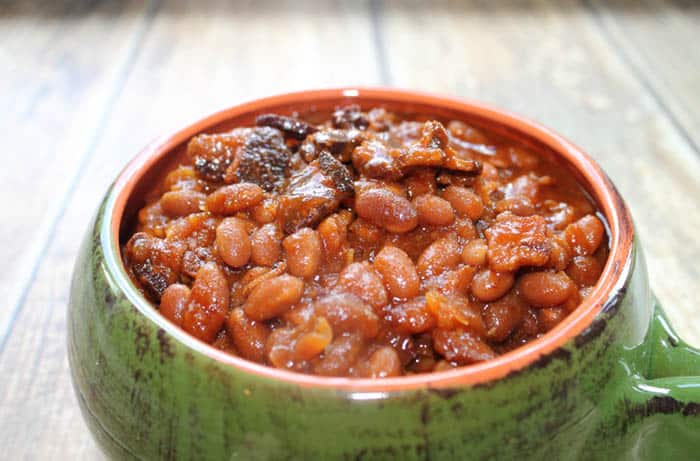 You can leave the bourbon out (although why you would want to I don't know) and add additional stock in its place but the bourbon, of which the alcohol burns off during cooking, really lends a nice flavor to the finished product. Its taste definitely stands out, so omit it if you're not a bourbon fan.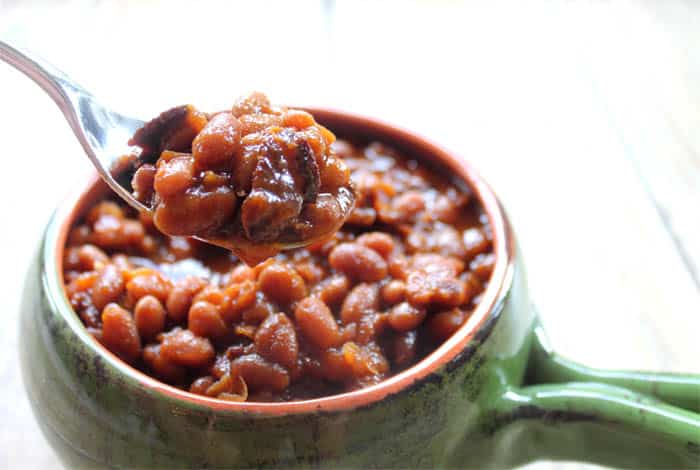 With all these recipes on hand you're definitely ready for July 4th! Celebrate by grilling up some Buffalo Burgers, whip up a little roasted potato salad, have a few wine slushies (one for me too) and treat the kids to rich chocolaty popsicles. Oh, then invite me over! (just kidding, well maybe 🙂 )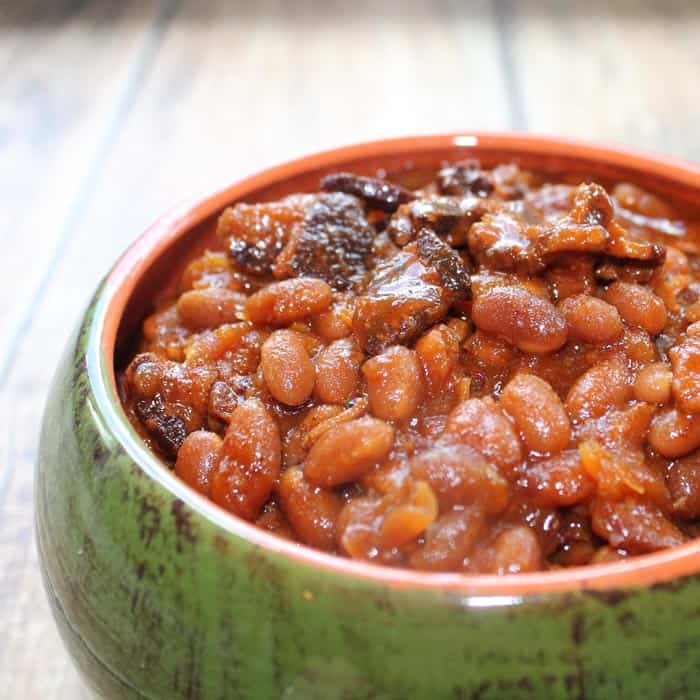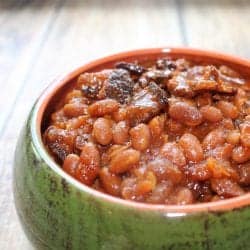 CROCKPOT BOURBON BAKED BEANS with BACON
You'll never need another baked bean recipe after you try our Bourbon Baked Beans! Easy, healthy & chock full of bacon, veggies, molasses & spices.
Print
Rate
Ingredients
1

lb.

dry navy beans,

soaked overnight

12

oz

applewood smoked bacon,

chopped

1

sweet onion,

chopped

3

cloves

garlic,

minced

2

cups

chicken stock

1

cup

bourbon

(can omit & add additional chicken stock in its place)

¾

cup

True Made Foods Original BBQ Sauce

¼

cup

True Made Foods Vegetable Ketchup

2

Tablespoons

molasses

3

Tablespoons

pure maple syrup

½

cup

brown sugar

½

teaspoon

smoked paprika

⅛

teaspoon

cumin
Instructions
Pour beans into a large pot, cover with water and let sit overnight. The next morning, drain and rinse beans then set aside.

In a large skillet, brown chopped bacon until crisp. Remove with slotted spoon to a paper towel.

Add onions to pan with bacon grease and cook on medium heat until beginning to caramelize, about 15 minutes. Add garlic and cook additional 2 minutes.

Combine remaining ingredients in the same large pot that you soaked the beans. Bring to a boil over medium-high heat. Add beans and return to boil. Pour into crockpot.

Add crisp bacon, onions and garlic with bacon grease into crockpot. Cover and cook on high for 5-6 hours or on low for 10-12 hours. Stir occasionally.

When beans are fully cooked, let crockpot sit on warm setting and simmer for an additional 30 minutes to 1 hour to thicken.
Notes
Total time does not include the overnight soaking time for the beans.
Check out more about True Made Foods and delicious recipes to make on their Facebook page here.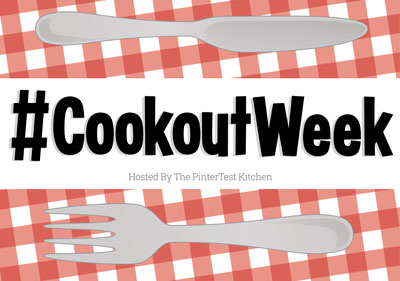 Loading InLinkz ...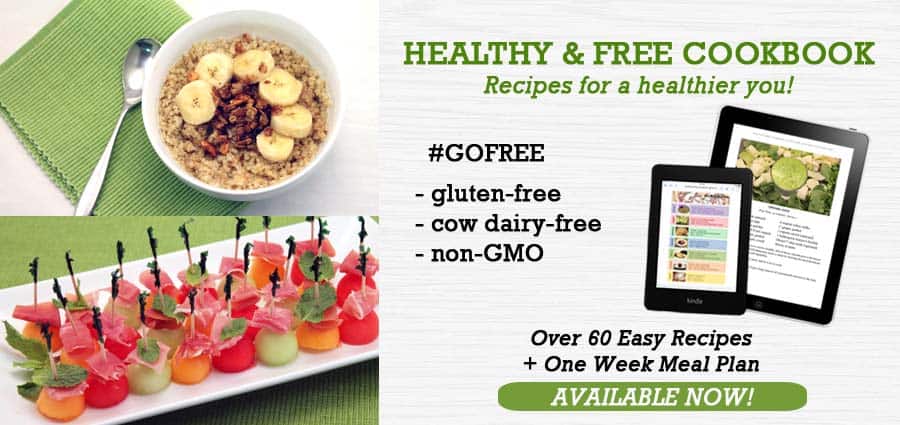 DON'T MISS A RECIPE!