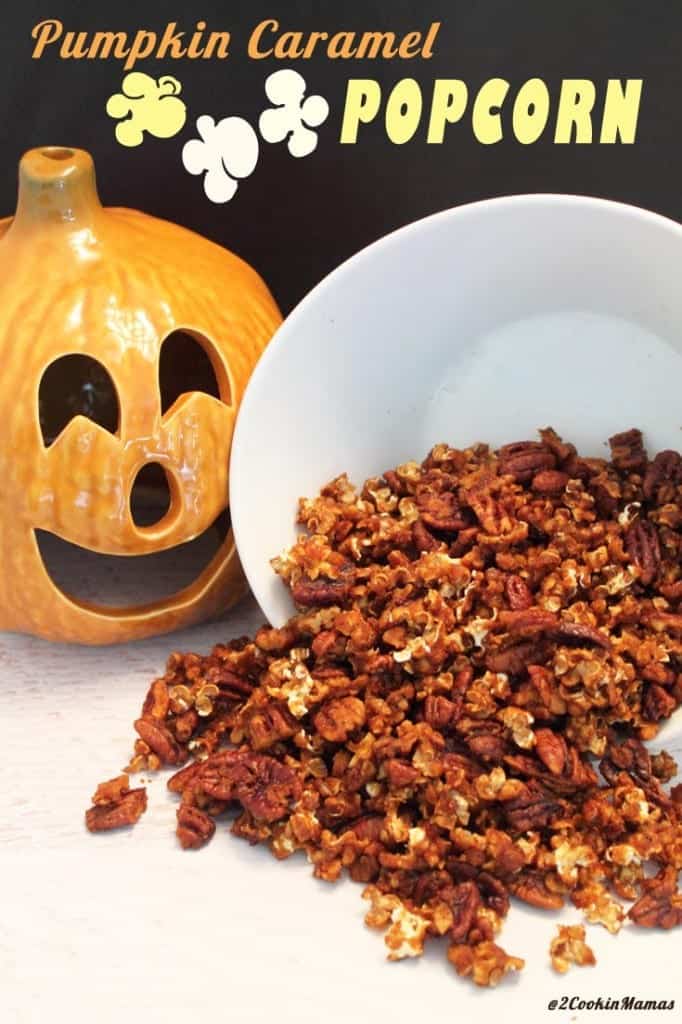 I finally feel like it's fall even though the temperature outside is hovering in the mid-80s. And when I feel like it's fall I like to cook things that have pumpkin in them. I just love pumpkin, and when everyone else is getting tired of it around December, I am still wanting more. I love baking goodies like pumpkin pie , easy monkey rolls, and pumpkin cookies but also healthier fare like a rich hot pumpkin soup. Oh, and if you haven't tried Panera Bread's Vegetarian Autumn Squash Soup you have missed a big bowl of deliciousness. OK, now I'm drooling just thinking about it!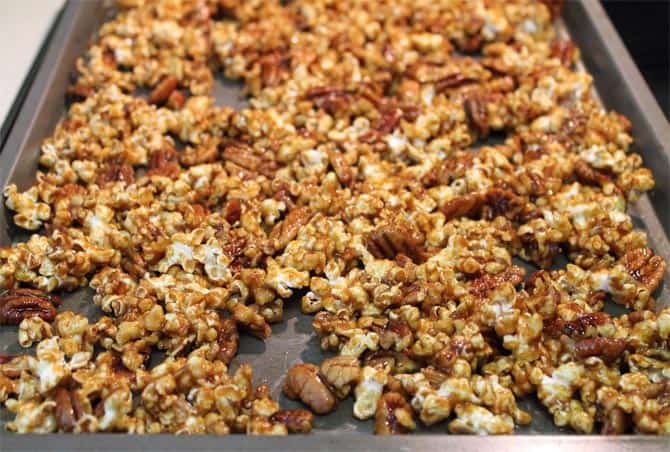 So it is no surprise that today's popcorn is pumpkin flavored. Right? I was inspired by the season, true, but also by the fact that I was lucky enough to win a fantastic popcorn prize during a giveaway by Susannah of feast & west and 14 other bloggers. I received a West Bend Professional Air Popper, that I have fallen in love with, along with 4 packages of Bob's Red Mill popcorn, which is some of the best I have ever had. We have had more popcorn in the last couple months than we had all of last year! That's how good it is!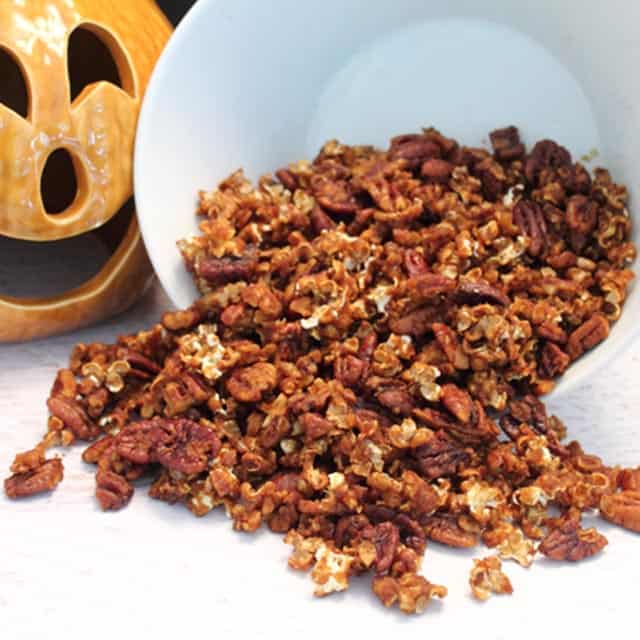 When Susannah wrote and told me I had won the Popcorn Party Giveaway I was super excited and couldn't wait to get my prize and try it out. I started perusing the internet for different popcorn ideas and saw so many wonderful recipes, including Susannah's own White Chocolate Raspberry Cheesecake Popcorn, that I couldn't wait to come up with my own original flavor to share.
One bite of this popcorn and you will think you are biting into a piece of pumpkin pie but one with a caramel flavor and a crunch. I have to warn you, it's really addictive! I think I like the nuts in the mix as much as I like the popcorn. A great combo all the way around!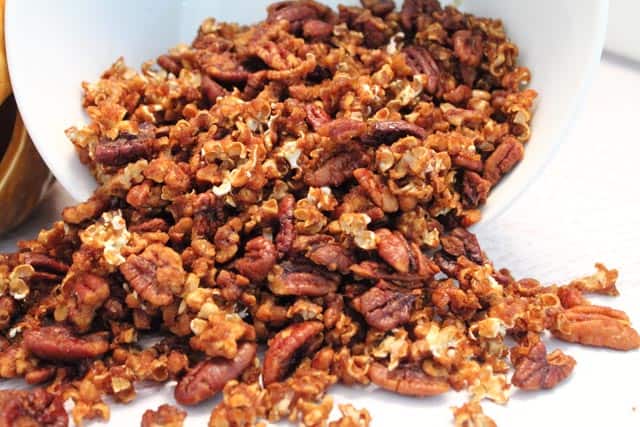 It's easy to make and can be made with homemade popped corn or a fresh bag from your local grocery store. I like the idea of the air popped corn because it is so much healthier and Bob's Red Mill's popcorn keeps it healthy as it is a non-GMO product with no added oils or salt.  I also cut down on the sugar in this recipe and used a pure maple syrup. Everyone will love this fall snack treat!
Enjoy!
Pumpkin Caramel Popcorn
Ingredients:
10 cups popped corn
2 teaspoons pumpkin pie spice
1/4 teaspoon sea salt
1-1/2 cups pecans, roughly chopped
1/4 cup pumpkin puree
1/4 cup maple syrup
1/4 cup brown sugar, packed
1/2 cup butter
Directions: Preheat oven to 300 degrees. Spray a large rimmed cookie sheet with non-stick cooking spray.
In a large bowl, combine the popped corn with the pumpkin pie spice, salt and pecans. Mix well.
In a small saucepan, combine pumpkin puree, maple syrup, sugar and butter and cook over medium heat until it comes to a boil, stirring constantly. Pour over popcorn mixture and stir to coat well.
Spread out on prepared cookie sheet.
Bake for 20 minutes, mix well, then bake for another 20 minutes. Remove from oven and place on wax paper to cool.
Store in an airtight container or ziploc bag.
DON'T MISS A RECIPE!