You'll only need 6 ingredients to make these easy Chocolate Chip Toffee Shortbread Cookies. They're deliciously buttery and filled with chocolate chips & toffee bits to put them over the top.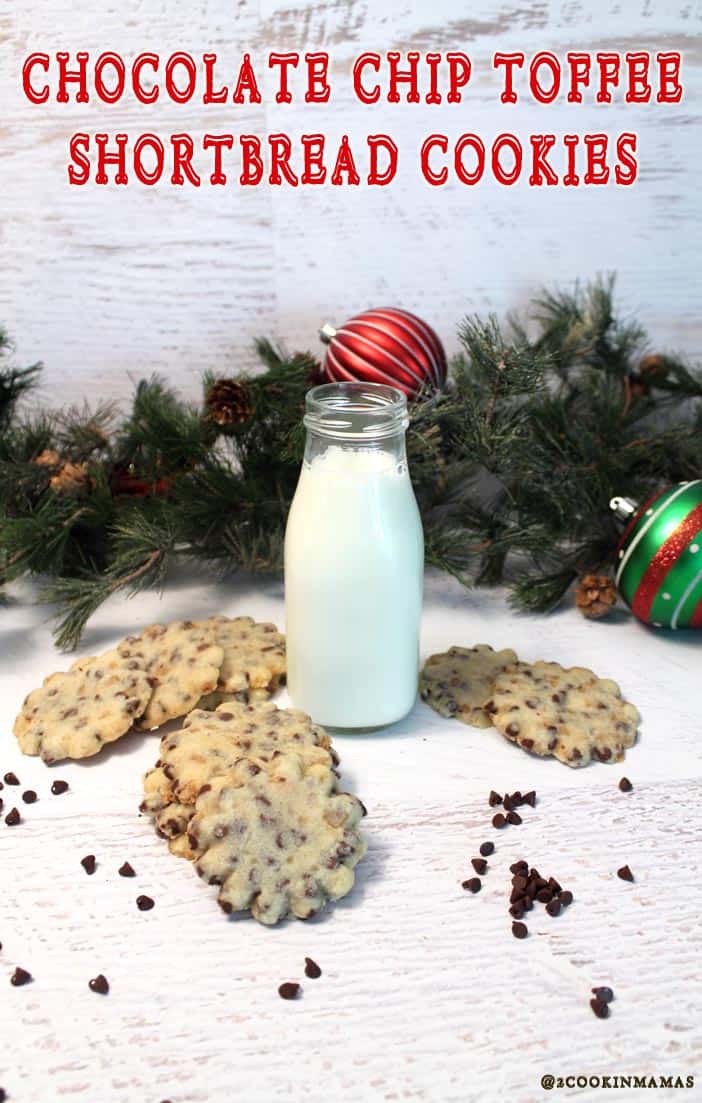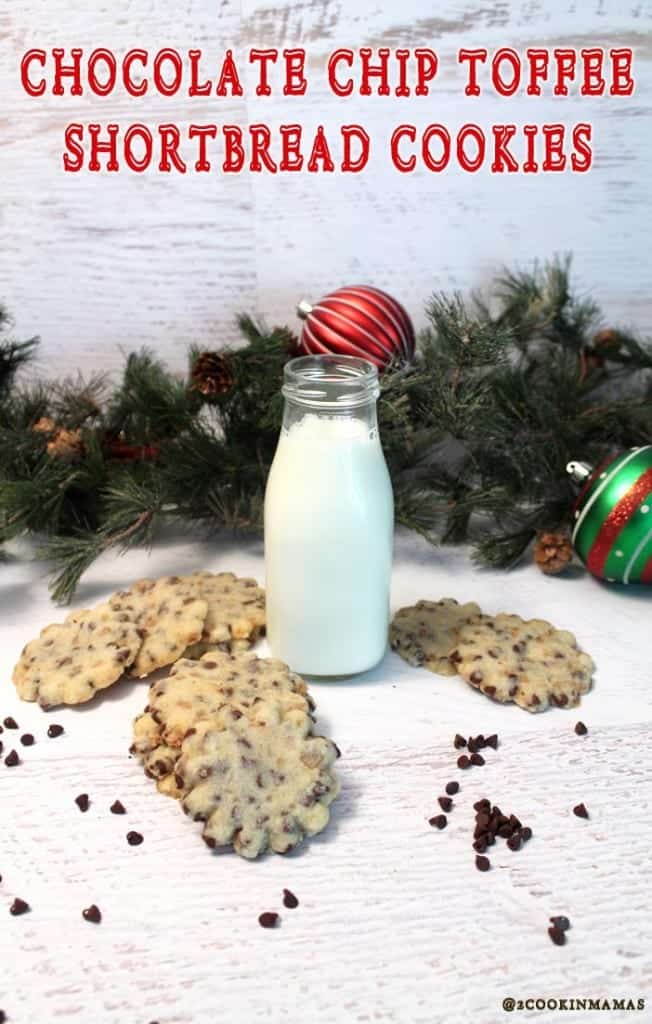 I once again signed up for the Great Food Blogger Cookie Swap which is now in its 5th year! It's a fun swap which brings food bloggers from all over the world together to celebrate delicious holiday cookies and to support an important cause, COOKIES FOR KIDS' CANCER. This organization is a national non-profit group committed to funding new therapies used in the fight against pediatric cancer, which claims the lives of more children in the US than any other disease. And we can't forget our fantastic sponsors, OXO, Dixie Crystals and Land O'Lakes, who are generously matching our donations to help find a cure.
Now you are probably wondering how exactly this "Great Food Blogger Cookie Swap" works. It's kind of like a cookie exchange party you might host at your house but this one is done via the mail. Every food blogger that signed up has to bake 3 dozen cookies and send 1 dozen each to their 3 assigned bloggers (secret santa style). It's so much fun to see what tasty cookies arrive in the mail and this year, as always, they were absolutely delicious. See for yourself and be sure to check out their super delicious blogs too! Thanks again to Chris, Linda and Mallory for the super treats!
This year must have been the year of the shortbread! I decided on this Chocolate Chip Toffee Shortbread Cookie recipe when I saw it in my local grocery store's flyer and, since then, I have seen recipes for these cookies popping up all over the internet and received 2 versions of them from my cookie swap bloggers!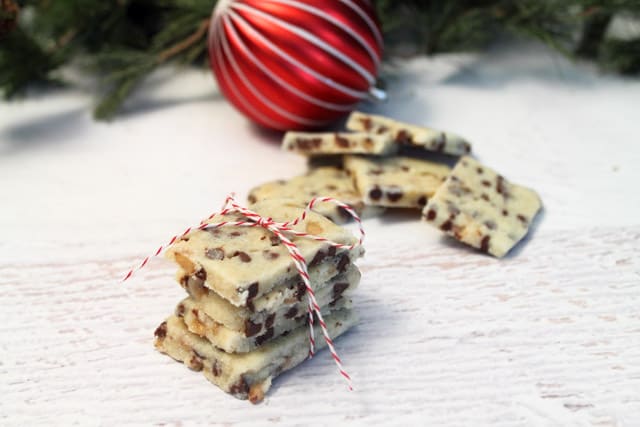 This was my first try at a shortbread cookie and they came out oh so good (ask my husband's office who polished them off in no time). I made 3 recipes worth, one shaped like a square, one like a star and my final one was the prettiest, round with scalloped edges.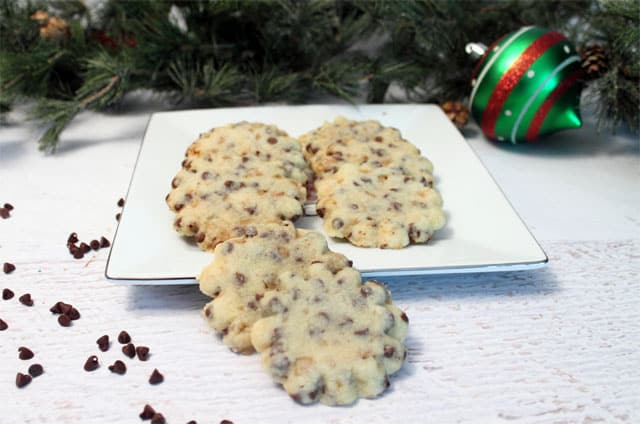 They weren't hard to make, using only 4 ingredients, butter, sugar, flour and vanilla, and the finished product is a buttery flavored cookie that is just a mouthful of yumminess when you bite into them. I can definitely see why people like them so much. And you can put them over the top by adding your favorite flavor, like toffee, chocolate chips, mint or cherries.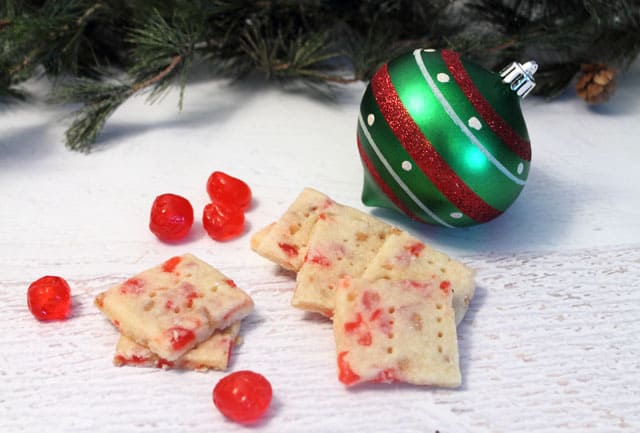 I hope you get a chance to sweeten up your holidays with these shortbread cookies. I just know you'll enjoy them! Happy Holidays!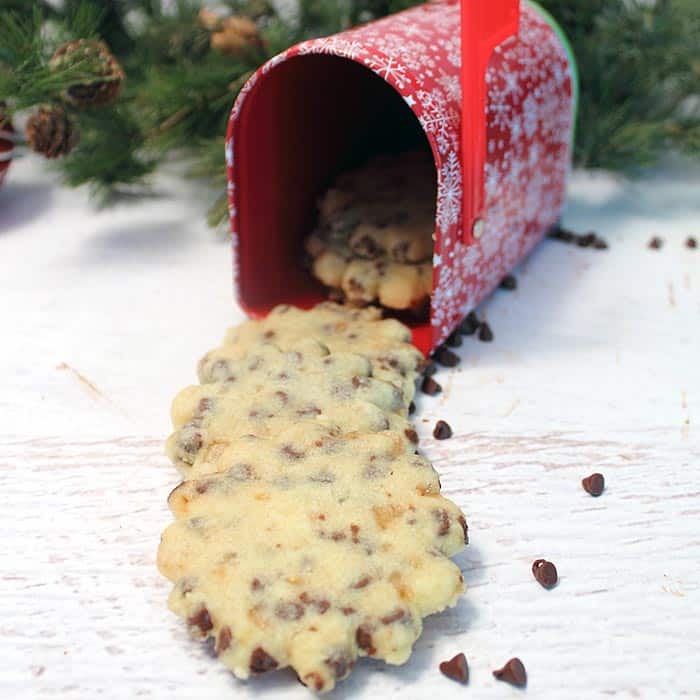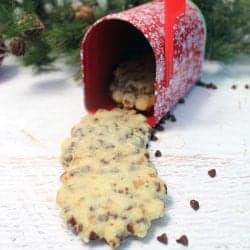 CHOCOLATE CHIP TOFFEE SHORTBREAD COOKIES
You'll only need 4 ingredients to make these easy & delicious buttery cookies. Fill them with your favorite add-ins like chocolate chips & toffee to put them over the top.
Print
Rate
Ingredients
1

cup

Land O'Lakes butter

room temperature

½

cup

Dixie Crystals granulated sugar

1

teaspoon

pure vanilla extract

2

cups

all-purpose flour

1

cup

mini semi-sweet chocolate chips

¼

cup

Heath toffee chips

Coarse sugar
Instructions
In a large bowl of your electric mixer, beat butter and sugar together until smooth. Add vanilla extract and continue to beat.

Turn mixer to low and add flour gradually until well mixed. Remove from mixer and stir in mini chocolate and toffee chips.

Divide dough in half, wrap in plastic wrap and place in the refrigerator for about 30-60 minutes or until a little firmer and easier to handle.

Prepare cookie sheets by lining with parchment paper or silpat.

Take out one batch of dough at a time and roll to ¼" thickness. Here you can either cut into a 1-½" x 2" rectangle (shown above) with a sharp knife or cut with shaped cookie cutters (I also did stars & a round scalloped shape). Sprinkle tops with coarse sugar. Repeat with second batch of dough.

Place on prepared cookie sheets then return to refrigerator for about 30-45 minutes. This will help the cookies retain their shape.

Preheat oven to 350 degrees.

Bake for 8-10 minutes or until tops look dry.

Let cool on cookie sheets placed on wire racks for 5-10 minutes. When they are easier to handle, transfer to wire racks to cool the rest of the way.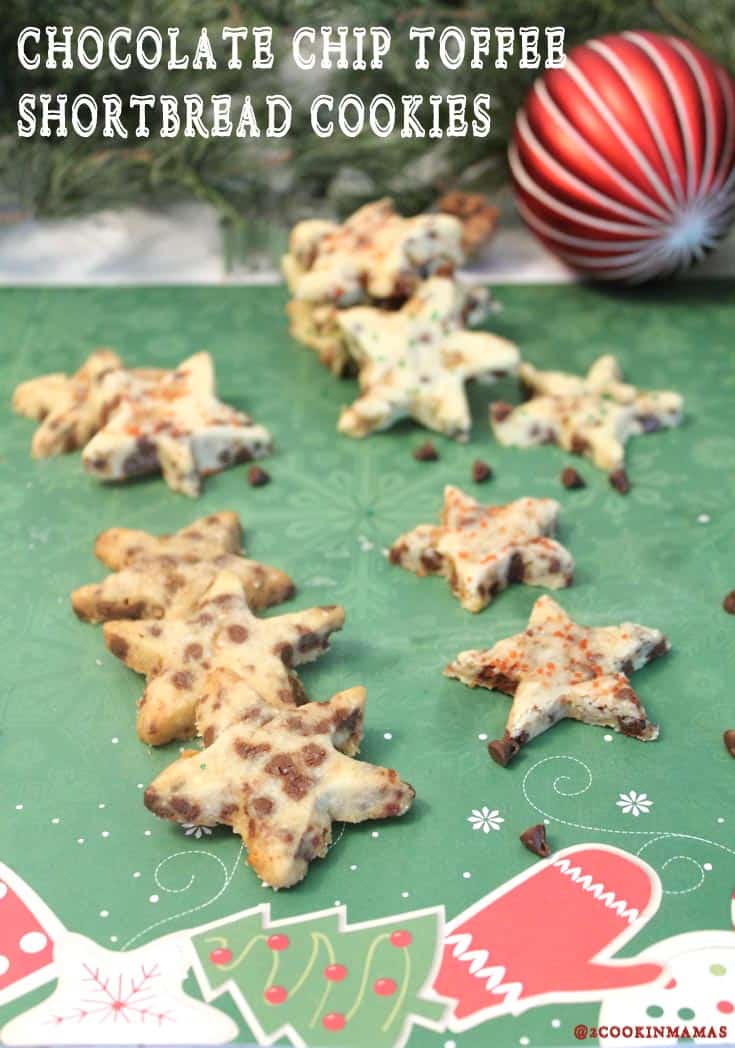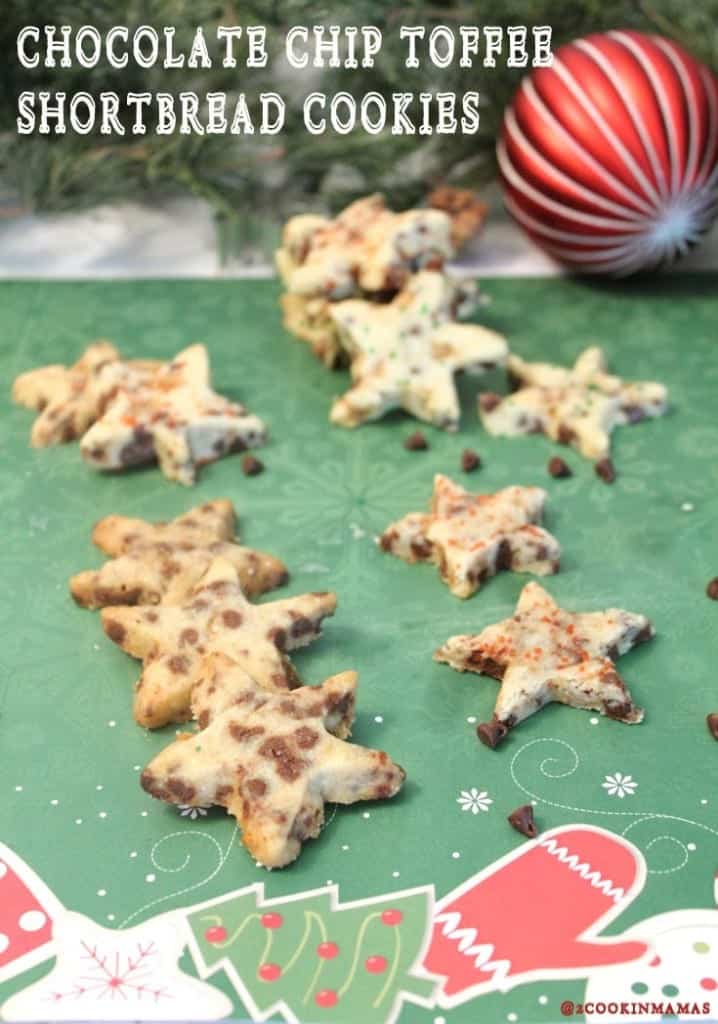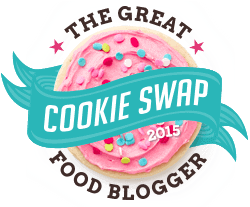 Are you ready for some cookies?! Here are the links for all of the delicious cookie recipes shared through the Great Food Blogger Cookie Swap. And the great news - we raised $7,000 for Cookies for Kid's Cancer!!!
The Great Food Blogger Cookie Swap 2015: Recipe Roundup Part 1
The Great Food Blogger Cookie Swap 2015: Recipe Roundup Part 2
DON'T MISS A RECIPE!