A delicious and impressive way to serve up breakfast. Just whip some egg whites, add your seasonings, pop in the oven and voila – light as air cloud eggs!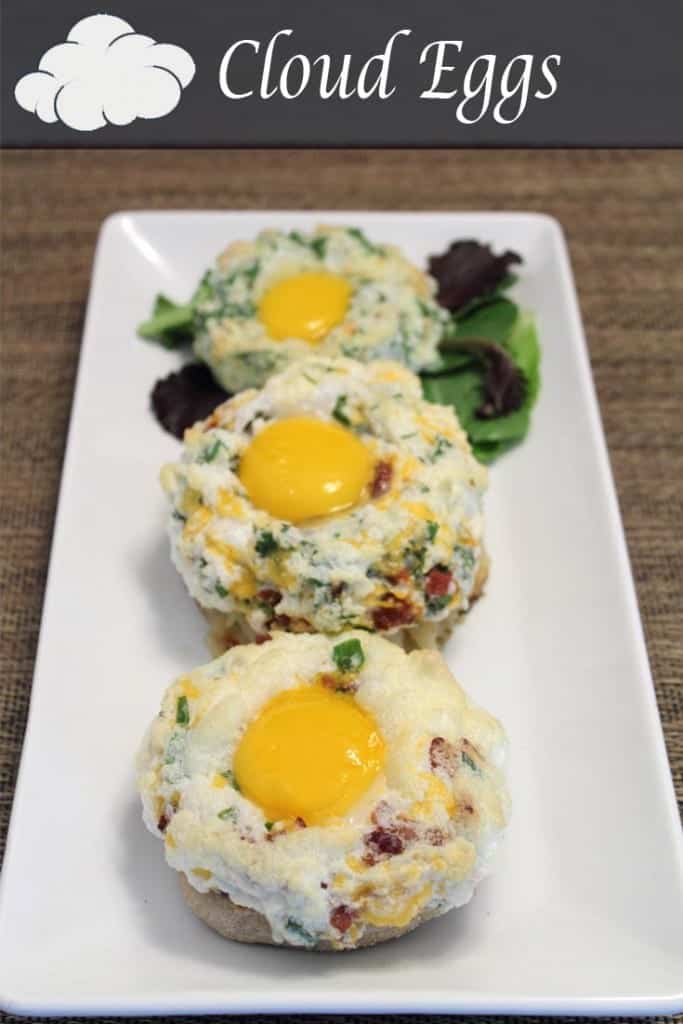 Today I am posting over at My Cooking Spot with an impressive but easy breakfast. I post there once a month with several other bloggers and love all the different recipes that come out of our group.
The breakfast I am sharing is something that I just started seeing recently and wouldn't be surprised if they were new to you too. They are called Cloud Eggs, which seem like a cross between a poached egg, a souffle and an over easy egg. But let me tell you, they come out super delicious and can be made in so many creative ways.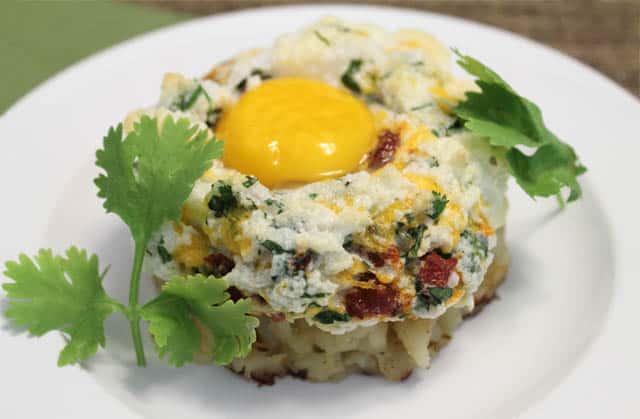 I decided to try three versions, which you will see, can fit anyone's diet restrictions. One is a bacon lover's special, another a spicy lover's dream and the third, a vegetarian version. So hop on over and check out all the yumminess and grab the recipe here for the upcoming holidays!
Don't want to leave our site? Here's our bacon lover's version to start you out.
Cloud Eggs
Ingredients:
1 egg, divided
Salt & pepper to taste
1 pc. cooked bacon, crumbled
1 Tablespoon green onion, chopped
1-2 Tablespoons cheddar cheese, grated
Base layer: 1/2 toasted English muffin or gluten-free muffin
Directions:
Preheat oven to 425 degrees. Prepare a cookie sheet by covering with a piece of parchment paper.
Separate the yolk from the egg white. Keep the yolk in it's own bowl. Place the egg white in the bowl of an electric mixer.
Beat egg white until stiff peaks form. Gently fold in bacon, green onion & cheddar cheese.
Place mound of egg white on cookie sheet. If making more than 1 serving make sure they don't touch.
Place in oven for 3 minutes. Remove, make small indent in top and slip egg yolk into center carefully. You don't want the yolk to break!
Place back in oven and bake 4 more minutes.
Remove from paper carefully and place on English muffin. Serve immediately.
Note: The option above is for 1 serving. All quantities of ingredients can be adapted to fit your tastes. If you want more cheese or less meat or even different spices, adjust accordingly.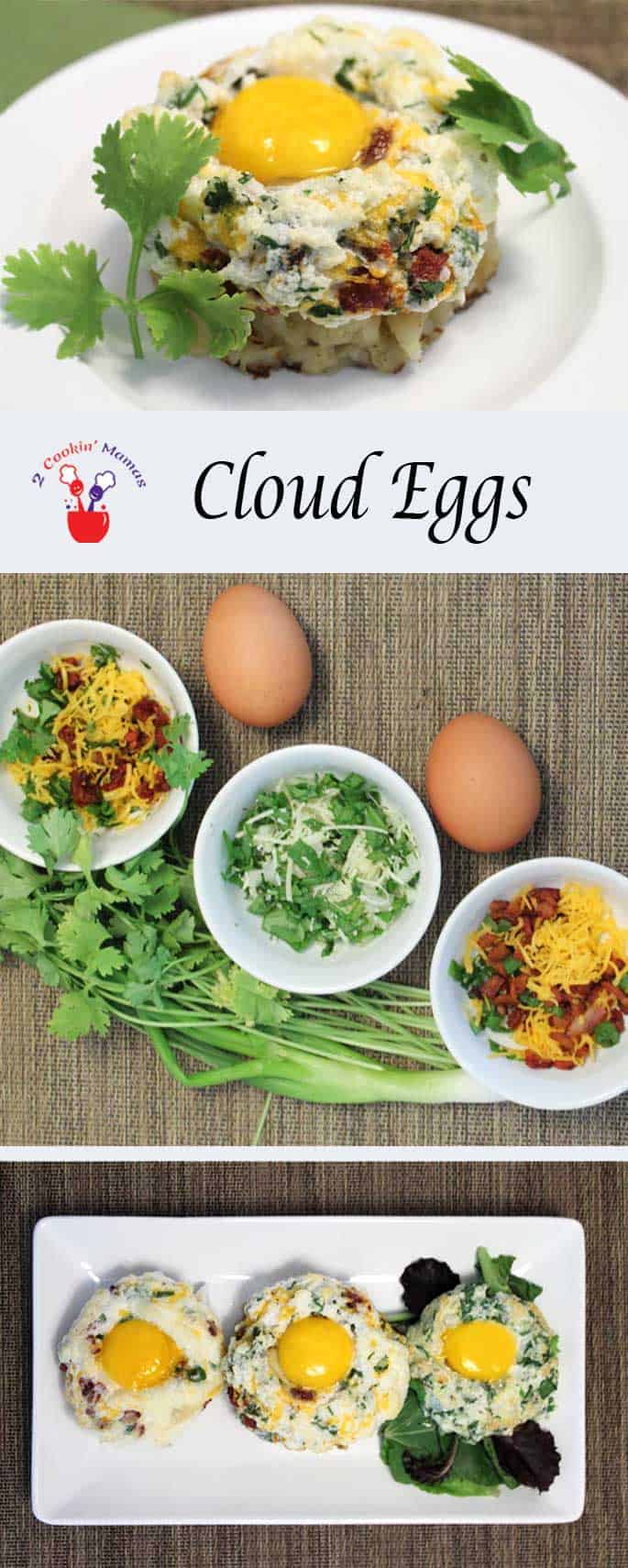 More fantastic breakfast options!
Don't miss any of our delicious recipes and health tips. Sign up here for our once-a-week newsletter and keep in the loop.