Our Cranberry Mimosas are slightly tart with just a hint of orange. It's an easy to make light cocktail with only 3 ingredients - champagne, cranberries & orange juice and an optional garnish of thyme. The perfect Christmas cocktail decked out in red & green.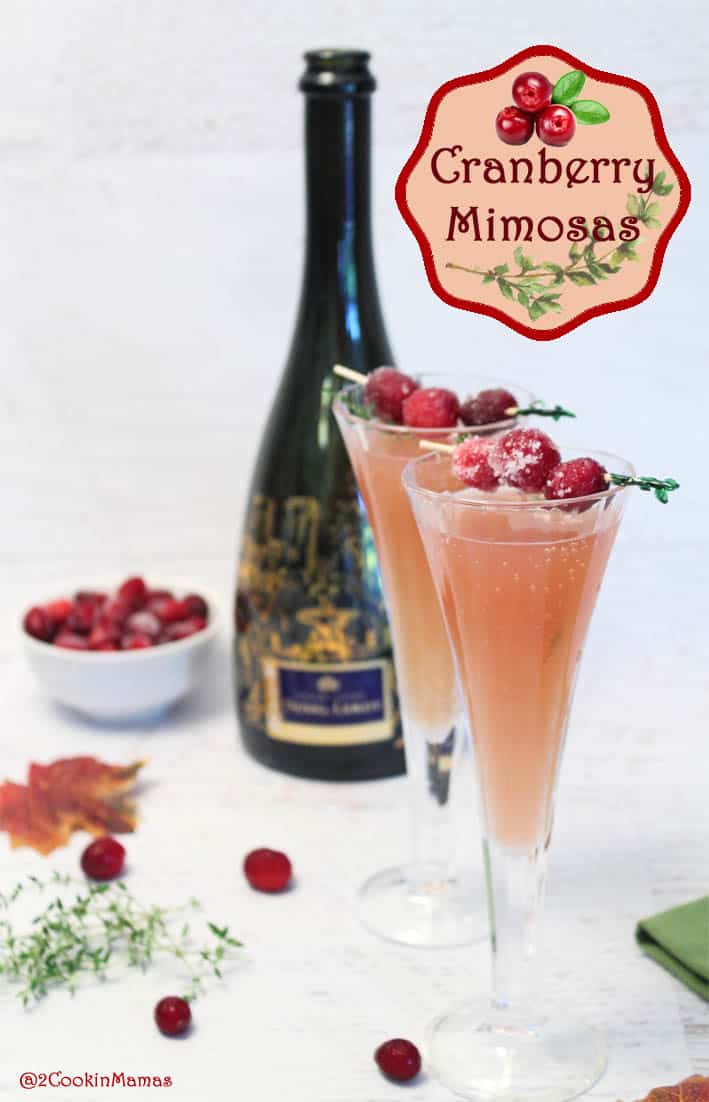 I took part in the Sunday Supper twitter party last Sunday evening and we were asked about any special foods/drinks we were going to prepare for Thanksgiving. Since my daughter is coming into town with her family I thought a special cocktail would be in order. And, bonus, I could add it to our virtual Thanksgiving dinner, #blogsgivingdinner, that we're sharing with our food blogger friends this week.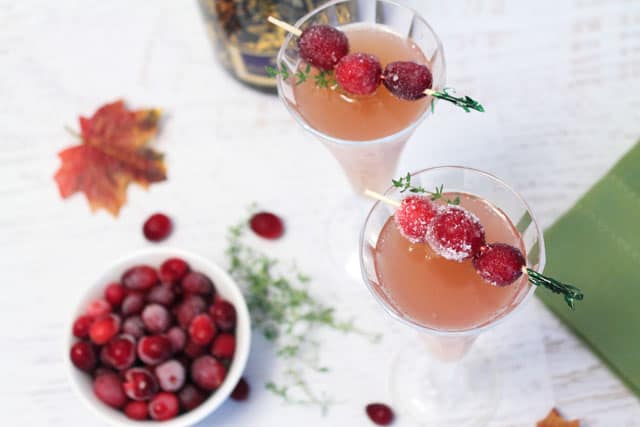 I first got the idea for this cocktail because of a tradition we have in our house on Christmas morning. When our children became adults, we started making mimosas to sip as we opened our stocking gifts, so I thought why not make mimosas with something that is popular around Thanksgiving & Christmas, um, like cranberries - ding, ding, ding!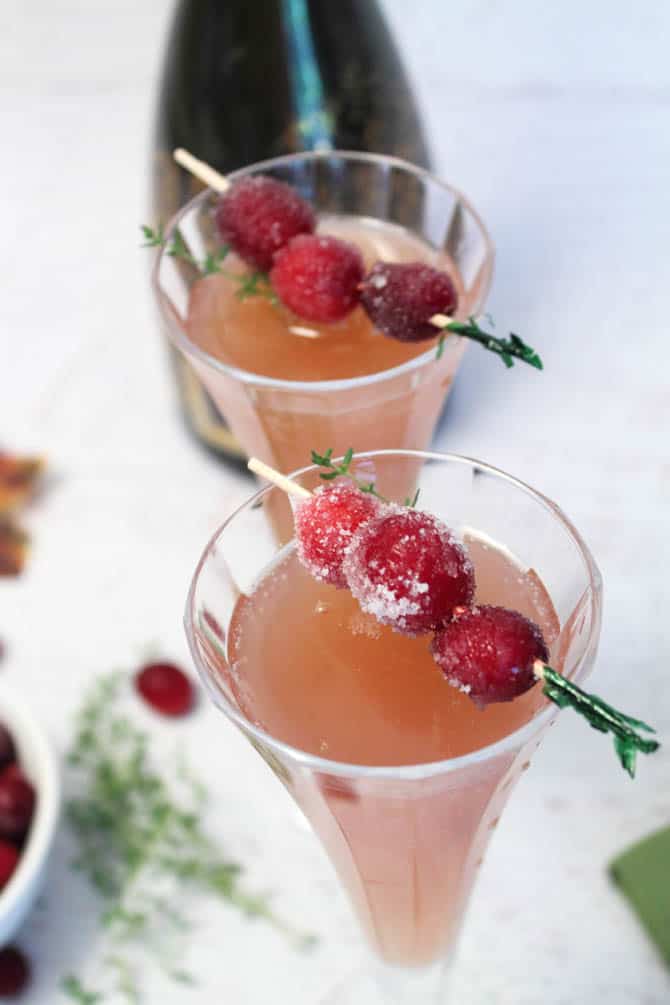 I had to make several test batches to get it just right, and you know that you can't let champagne go to waste (picture happy face here), and found that I needed to add something sweet to the mix to make up for the tartness of the cranberries and the dryness of the champagne. I decided on adding a little orange juice to keep that ole pucker face away and, since I wanted it to look festive, used the actual cranberries for a colorful finishing touch. You could also add a sprig of thyme in the glass which, I must say, looks pretty classy or a slice of orange on the rim.
These mimoas were really, and I mean really, delicious (and by the way, I did share them with my hubby too) and I think they'll be the perfect addition to our big holiday meal.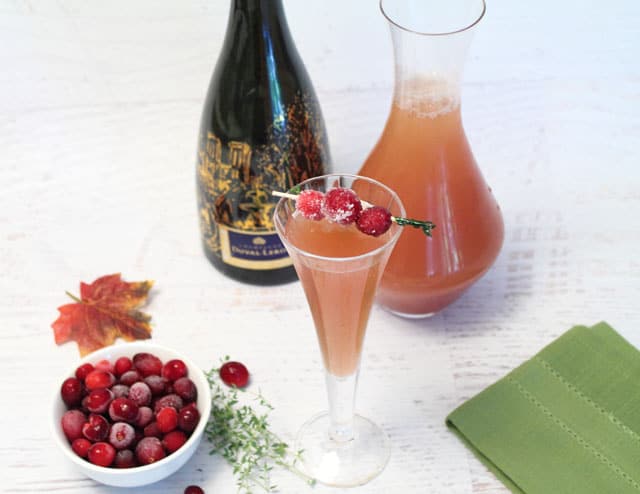 By the way, don't just have them for Thanksgiving, they are perfect for Christmas too!
If y'all get a chance to try them, let me know what you think!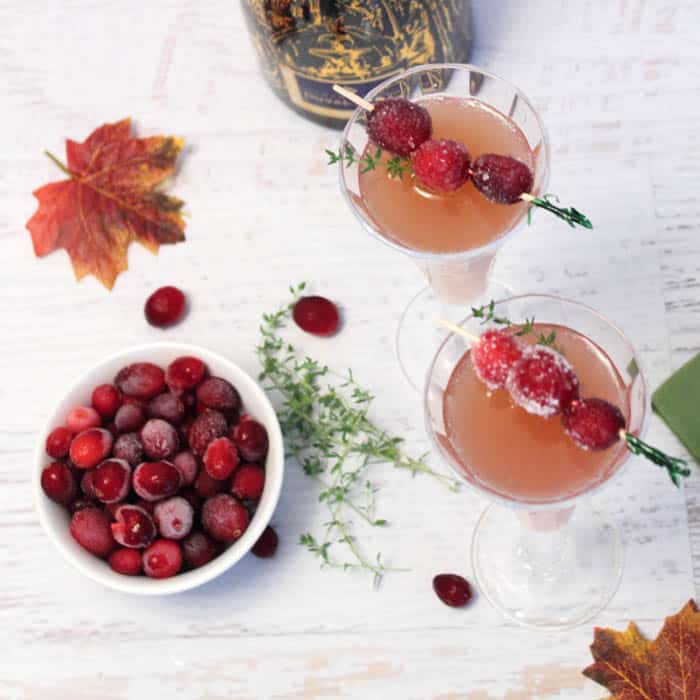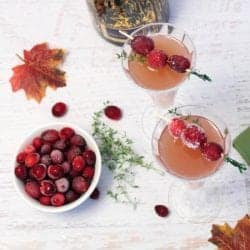 CRANBERRY MIMOSAS
A slightly tart cocktail with just a hint of orange. It's so easy to make with only 3 ingredients - champagne, cranberries & orange juice. Decked out in red & green makes it perfect for the holidays.
Print
Rate
Ingredients
½

cup

champagne

or club soda for a virgin mimosa

¼

cup

cranberry juice or cranberry juice cocktail

2

Tablespoons

orange juice or orange liqueur like Cointreau

Garnish: frozen cranberries coated with sugar

see note below, thyme sprigs, orange slices
Instructions
Fill champagne flute ½ way with champagne (about ½ cup). Add cranberry juice and orange juice. Stir lightly.

Garnish with a few frozen sugared cranberries on a toothpick or an orange slice on the rim and a sprig of thyme (optional).

You can also make a pitcher just prior to serving to make it easier to serve a crowd.
Notes
To make frozen sugared cranberry toothpicks:
Remove a handful of cranberries from a bag of frozen cranberries and run under cold water. This should thaw them out enough to be able to stick a toothpick through them. Place 3 cranberries on each toothpick. Once you have them on the toothpicks, pour a small amount of sugar onto a plate & roll cranberries in sugar. Place on a wax paper-lined cookie sheet and return to freezer until ready to use. Once frozen, they can be placed in a resealable plastic bag for easier storage.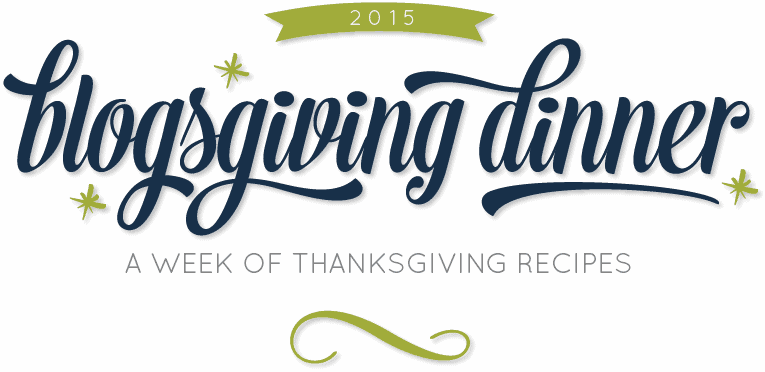 Thanksgiving is all about family, friends and delicious food. Luckily, the food blogging community is all about these things as well. To celebrate the holiday, Meghan from Cake 'n Knife and Susannah from Feast + West are hosting Blogsgiving Dinner. There are more than 60 blogs sharing recipes this week!
The idea is based on an old-fashioned potluck dinner party. Each blogger is bringing one or more dishes to the party, so be sure to stop by each one and get some ideas for your own Thanksgiving meal. We'll be posting to social media with the hashtag #blogsgivingdinner, but you can see the whole menu in Part 1 and Part 2 of the recipe round-up.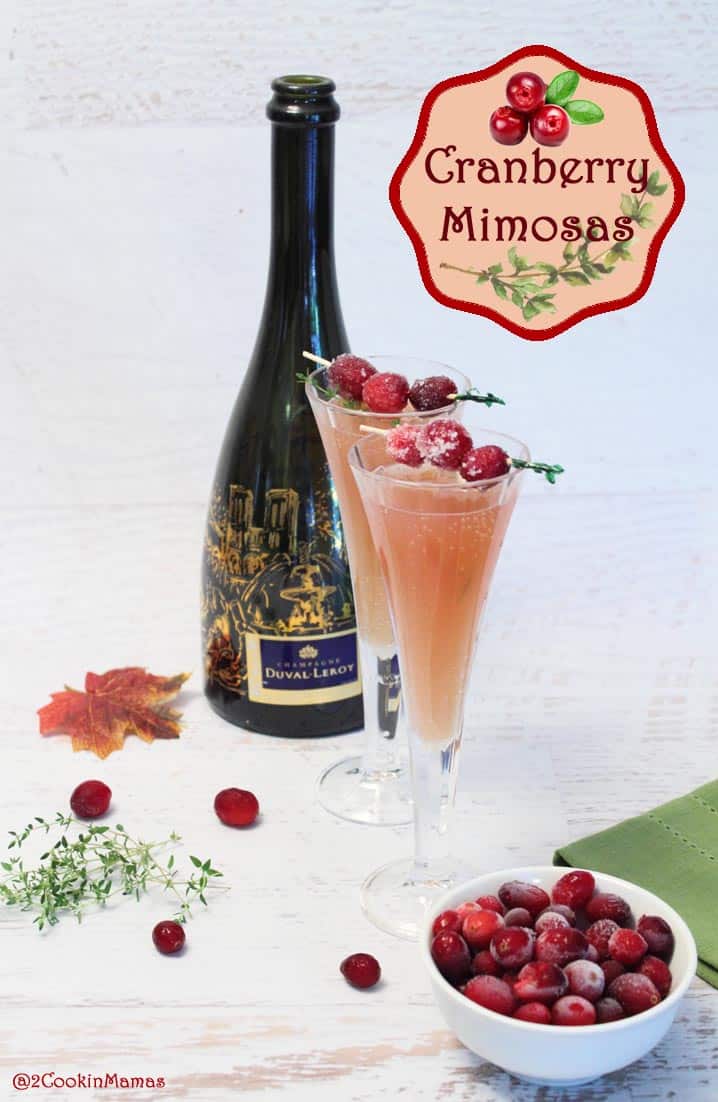 DON'T MISS A RECIPE!