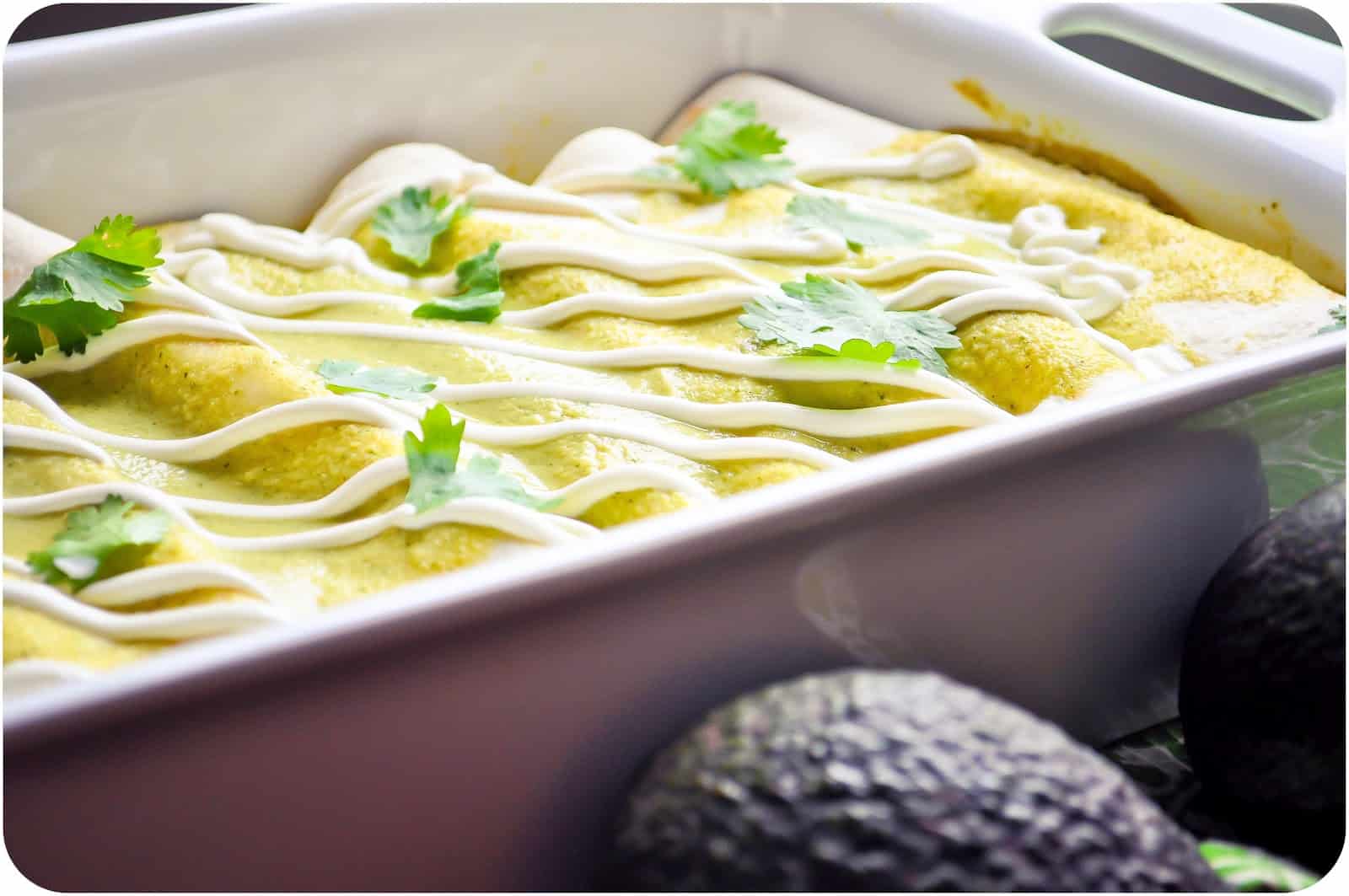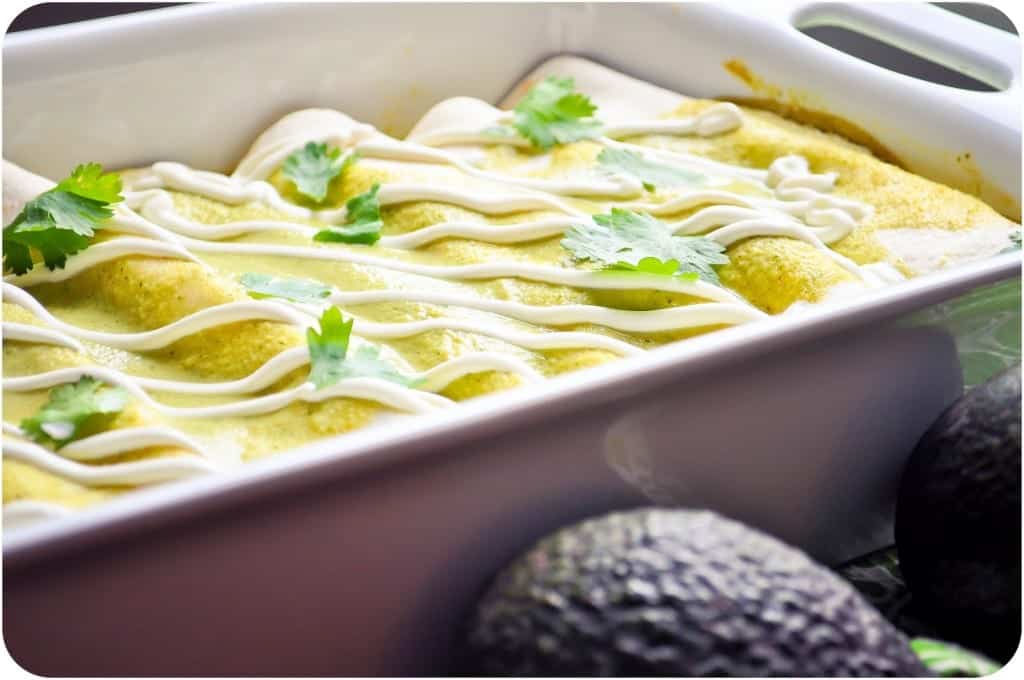 I am such a HUGE lover of avocados and always have some on hand.  Sometimes they ripen up a little faster than expected and I worry that I won't be able to use them up in time.  NOT ANYMORE!  🙂  Here's a great enchilada recipe that can help you use up those ripe avocados and give you some heart healthy omega-3's too!
Gluten Free Creamy Avocado Enchiladas
Ingredients:
Avocado Cream Sauce
3 large ripe avocados, pitted and chopped
1 Serrano pepper, chopped
½ cup plain Greek yogurt*
Juice of one lime
½ cup cilantro, chopped
¼ cup water
salt to taste
Enchilada Filling
1 tbsp olive oil
2 chicken breasts
1 tsp chili powder
1 tsp cumin
1 tsp paprika
1 tsp Kosher salt
½ cup chicken broth
Topping
¼ cup cilantro, chopped
1 cup Manchego cheese, shredded
Remaining Ingredients
12 organic corn tortillas
Salsa, optional
Directions:
Preheat oven to 350°. In large oven proof skillet, add oil and bring to medium-high heat. Mix chili powder, cumin, paprika, and salt and season chicken breasts. Add chicken to skillet and brown on each side, leaving the center uncooked. Add in chicken broth and place in preheated oven for 10 minutes.
While chicken is cooking, add all avocado cream sauce ingredients into food processor and pulse until a chunky cream is formed.
In a large baking dish, spread some avocado cream on bottom to prevent tortillas from sticking. Remove chicken from oven and shred into small pieces using a fork. Fill each tortilla with chicken and manchego cheese. Roll up and place seam side down in baking dish. Repeat until all tortillas are used. Top with remaining avocado cream sauce. Sprinkle remaining Manchego cheese over sauce and bake in oven for 20 minutes.
Top with cilantro and serve with salsa, if desired.
Notes:   Use So Delicious Plain Greek Cultured Coconut Milk in place of plain Greek yogurt for cow dairy-free.