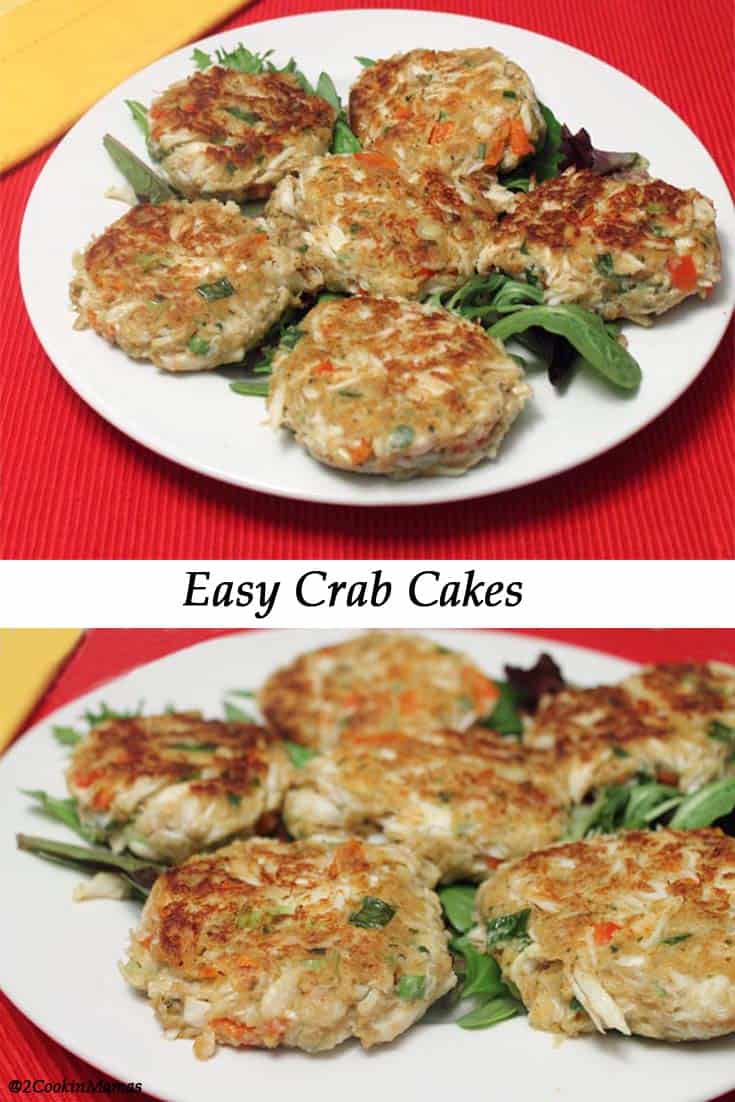 Our family lived on the eastern shore of Maryland for a few years and enjoyed the bounty of the Delmarva peninsula, named so because it's made up of parts of Delaware (del), Maryland (mar) and Virginia (va). The area was well known for its delicious seafood (rockfish was my favorite) and its bountiful harvests of blue crab. In fact, we used to hang a crab trap over the seawall and catch our own. Those were always the best tasting ones around! 🙂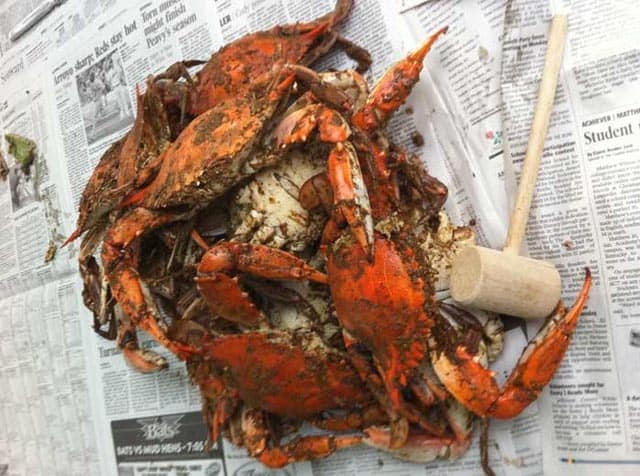 So when we weren't doing the usual, that is, cooking up the crab in old bay seasoning and just tossing them on a newspaper lined table with mallets and picks, I put all that delicious meat into these easy to make (less than 30 minutes) crab cakes. I always enjoyed making them this way, with little filler and just enough mayonnaise to hold them together. That way you to get to enjoy the actual taste of all that moist and oh so delectable crab.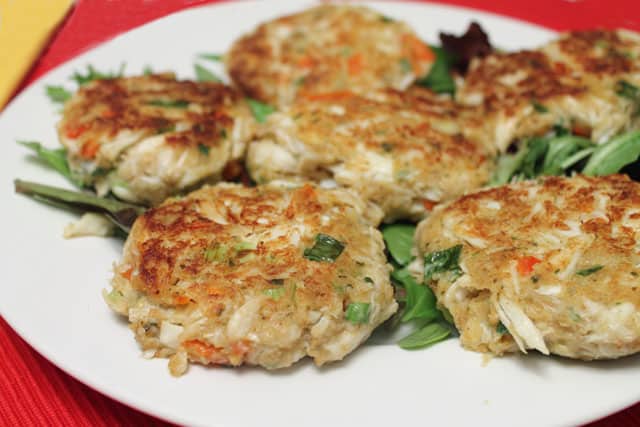 I also began experimenting with ways to serve them besides just the crab cakes with sides and, using our yummy Crab Cake Eggs Benedict as inspiration, I thought, why not stack them! It was a blast to think of different ingredients to add with the cakes that would complement and not overshadow them. And, since I had just finished making some delicious Smoked Gouda Polenta, polenta seemed like the perfect food to use as a base. Add the egg, as I did in our Eggs Benedict, and top it with a drizzle of Hollandaise (can't resist that sauce), and it really makes one impressive presentation. Perfect for any day of the week or elegant enough to serve when company is coming. Check out the stack recipe below and let me know what you think.
Easy Crab Cakes
Ingredients:
1 cup Italian seasoned bread crumbs, divided
 2 green onions, chopped
1/4 cup red bell pepper, chopped
1 egg
1/4 cup low-fat mayonnaise or Miracle Whip
1 Tablespoon lemon juice
1/2 teaspoon garlic powder
1/8 teaspoon cayenne pepper
12-oz. lump crab meat, drained
1 Tablespoon butter & olive oil as needed.
Directions:
Mix 1/3 cup breadcrumbs with all remaining ingredients except butter. When mixing in crab, do so carefully in order not to break up the large lumps of crab. Shape into 8 patties.
Place remaining 2/3 cup bread crumbs on a flat plate. Coat each of the crab cakes with bread crumbs, pat gently so they adhere to patty.
Heat butter in a large skillet over medium to medium high heat. Place crab cakes in pan, as many as will fit comfortably, and brown each side, usually about 3-4 minutes per side. If the pan starts to get too dry add a little olive oil.
Serves 4.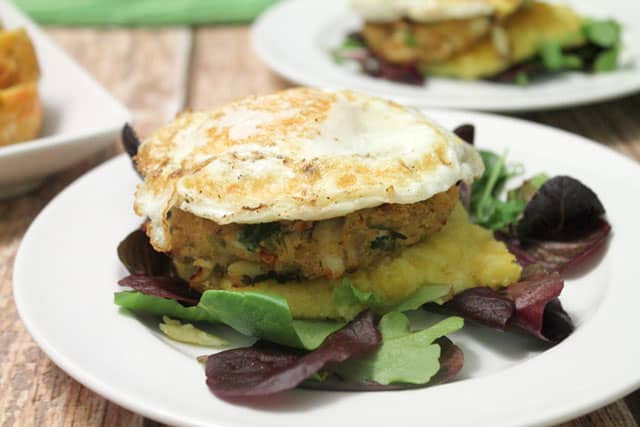 How to create a Crab Stack!
Ingredients:
8 crab cakes
8 polenta patties
Parmesan cheese
8 eggs
Garnish: Hollandaise Sauce
Directions:
When crab cakes are done, remove from pan and set aside. Wipe pan clean.
Add a few tablespoons of olive oil and a few tablespoons of butter to skillet and reheat. Using your favorite polenta or our tasty Smoked Gouda Polenta, shape into the same sized patties as the crab cakes and brown in olive oil, about 4-5 minutes per side. Sprinkle top lightly with Parmesan cheese.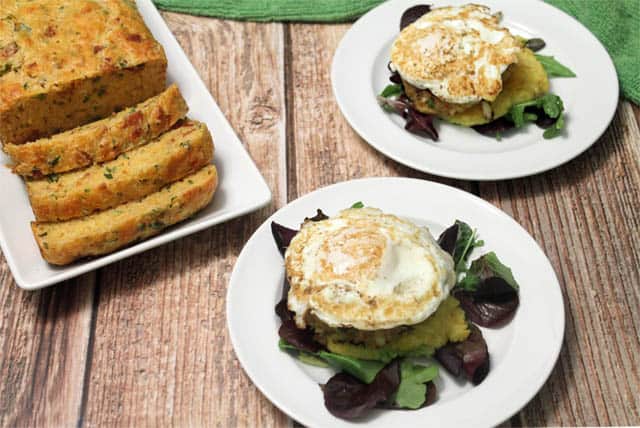 To plate:
Place greens on a serving plate. Lay a fried polenta cake on greens then add crab cake. Lastly, fry an egg quickly and place on top of crab cake. Garnish with green onion or a drizzle of hollandaise sauce.
Serves 8.

What's your favorite way to serve crab?
Follow us on Pinterest for more seafood goodness!