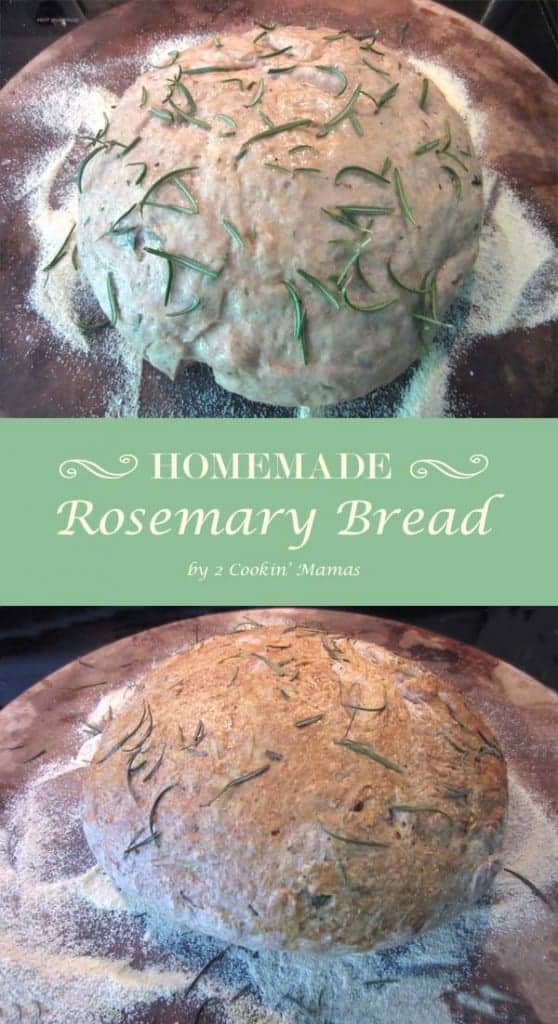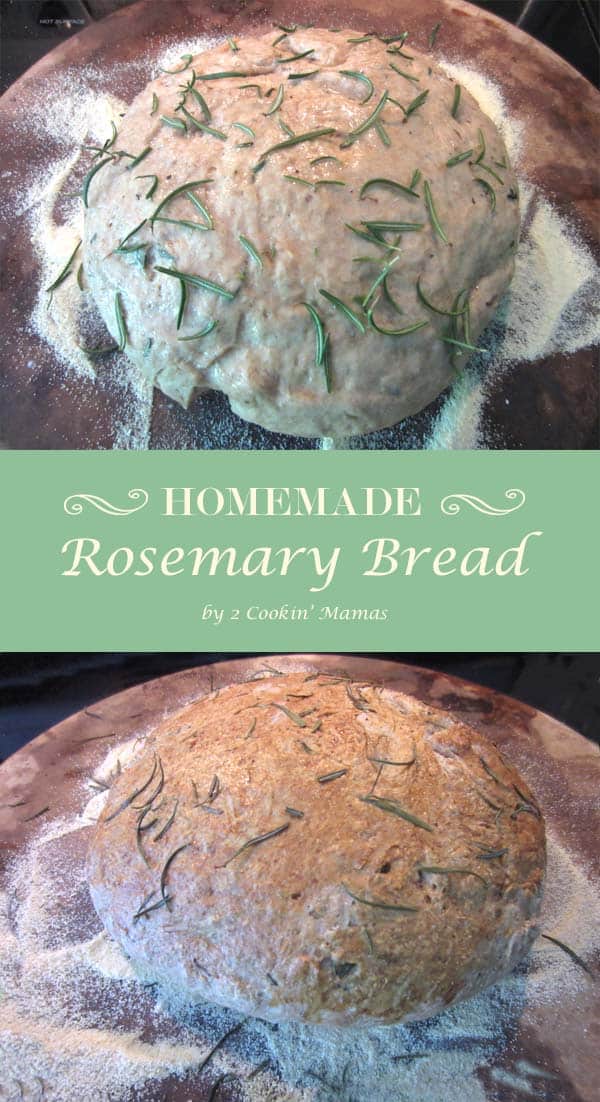 If you have ever been to the Macaroni Grill chain of restaurants you have to know about their delicious rosemary bread. They serve it with olive oil and a little cracked pepper for dipping and it is absolutely addictive! This is one place I need to stay away from if I am on my little to no bread kick. Because, let me tell you, when that bread gets set on the table all hands grab for their piece before it is gone.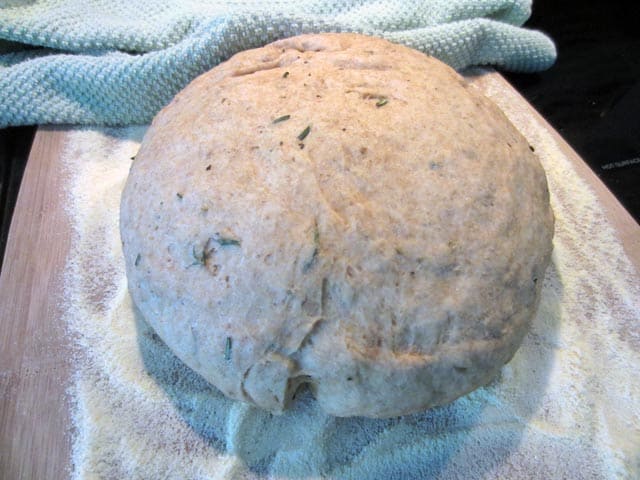 I have to say this rosemary bread comes pretty close to matching that awesome bread. And I can vouch for how good it was (notice the past tense) because by the time I took the picture there was only one loaf left.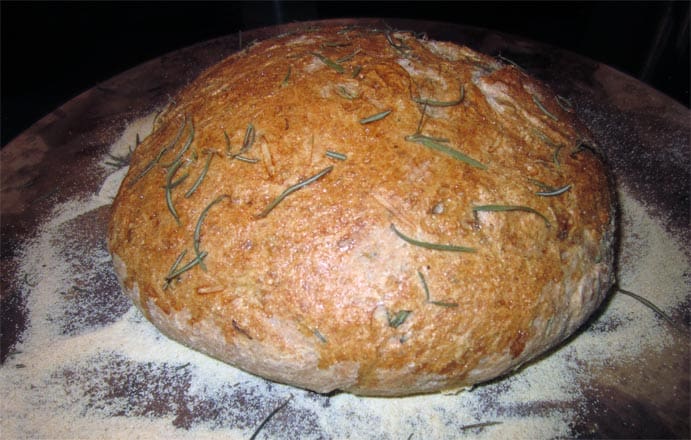 This recipe is simple enough even if you have never baked bread before.  Using a rapid rise yeast, instead of regular, the rising time is cut down to 1 period of about 2 hours and the rest is just a piece of cake (er, I mean bread)  Give it a try and let me know how it turns out.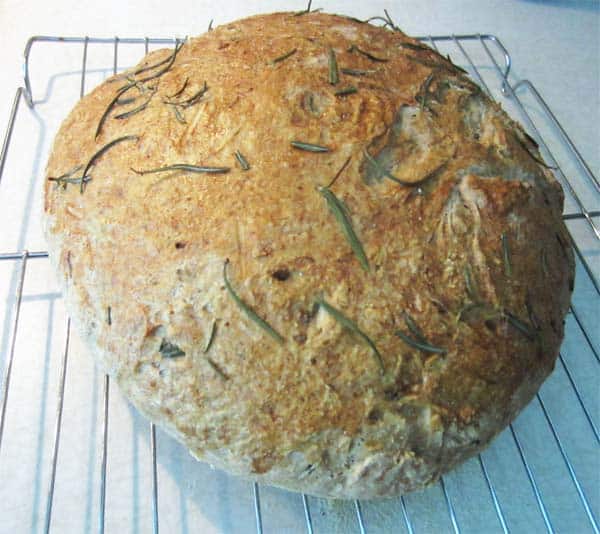 Next time I am definitely doubling the quantity because it is soooo good and goes soooo fast!
Easy Rosemary Bread
Ingredients:
2 envelopes rapid rise yeast
1 Tablespoon sugar
1 cup warm water (120-130 degrees)
2-1/2 cups flour
1 teaspoon salt
1 Tablespoon butter, melted
2 Tablespoons fresh rosemary leaves  + 2 teaspoons additional for garnish
Sea salt
Directions:
Combine all dry ingredients –  yeast, sugar, 2 cups flour and salt in a large mixing bowl.
Heat water to between 120-130 degrees. Add to dry ingredients and knead either by machine for 5 minutes or on a floured surface by hand for 10 minutes, adding additional flour as needed so that dough is no longer tacky.
Grease a large bowl and place dough into bowl, rolling to cover surface with oil to prevent it from drying out. Cover with towel and let rest for 10 minutes.
Punch down dough and divide in half and shape into 2 oval loaves. Place on pizza stone sprinkled generously with cornmeal or a greased cookie sheet. Brush with melted butter and sprinkle with additional rosemary. Cover with towel and let rise until doubled, about 2 hours.
Preheat oven to 400 degrees.   Prior to baking, sprinkle with a small amount of sea salt.
Bake for 16-20 minutes or until golden brown.
Makes 2 loaves.
What is your favorite restaurant bread?