These moist and tender grilled honey garlic pork chops are as easy as 1-2-3. Just 4 ingredients and less than 30 minutes will get these on your dinner table. Grilled with just the right touch of honey and soy sauce, they're out of this world good!
Grilling in the fall always feels so perfect. The coolness in the air, the warm fire and perhaps a chance for the kids to toast some marshmallows and practice the art of s'mores.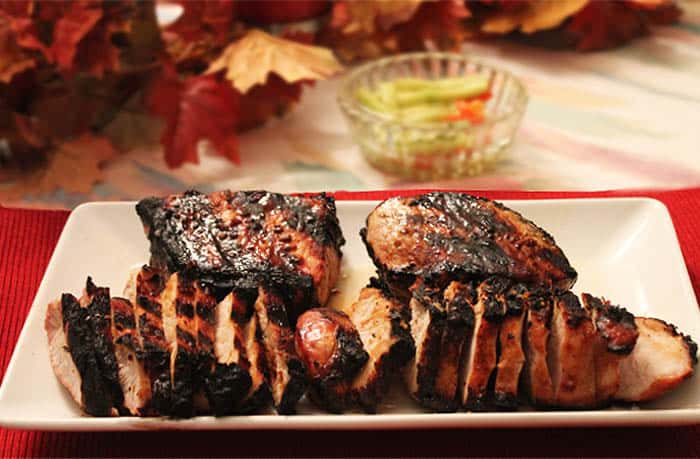 Grilling is also one of the healthiest ways to cook. Add to that, that pork is one of the leanest cuts of meat, with only slightly more fat than chicken, and full of protein,  iron and potassium and you have yourself one healthy meal.  And grilling means less time in the kitchen cleaning up. A definite plus for Mom! Serve these grilled honey garlic pork chops with a side of unsweetened applesauce and some grilled zucchini for a great all-around meal.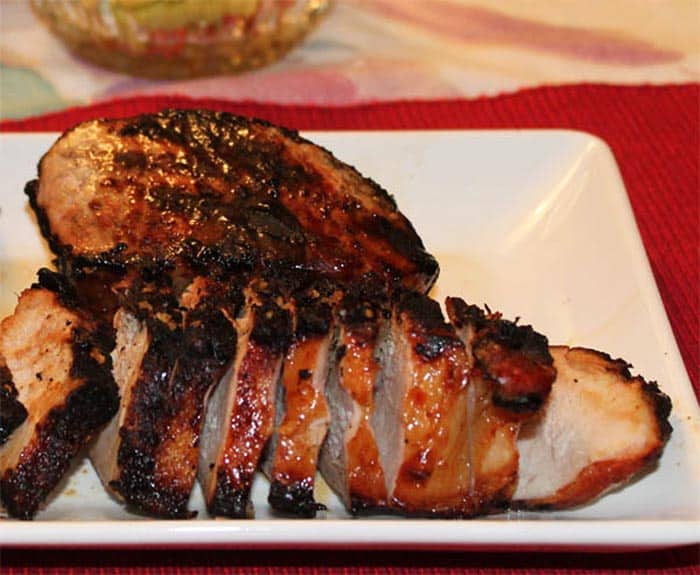 These pork chops come out so moist and tender with just a hint of Asian flavor that everyone will definitely be asking you to make these more than once! And when you're hungry for pork chops again try our Pina Colada Pork Chops for a more tropical dish.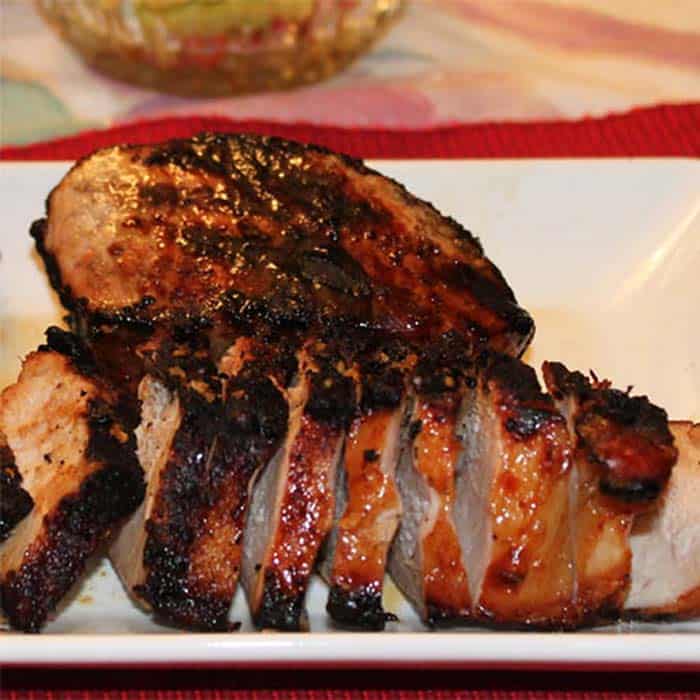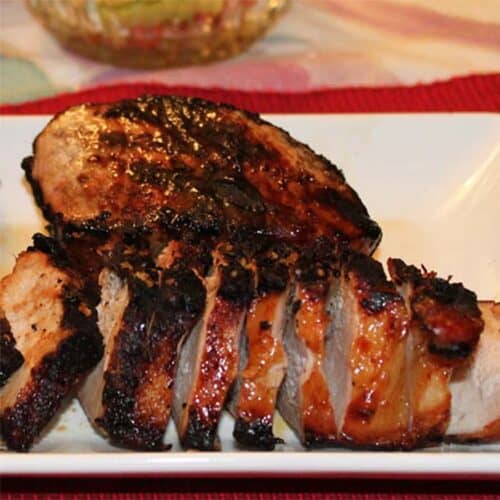 GRILLED HONEY GARLIC PORK CHOPS
This moist and tender Asian style pork chops recipe is as easy as 1-2-3. Grilled with just the right touch of honey and soy sauce, they're out of this world good!
Ingredients
4

pork loin chops about 1-1/2" thick

1/4

cup

honey

2

Tablespoons

soy sauce

2

teaspoons

minced garlic
Directions
Mix honey, soy sauce and garlic in a large bowl. Set aside half of the mixture for basting while grilling. Use remaining honey-garlic mixture and coat chops.

Preheat grill to medium-high. Place pork chops on grill grate, close lid and cook for 20 minutes, turning every 5 minutes and basting to keep moist.

Remove from grill. Serve either whole or, do as I do, slice diagonally and serve on platter
Wine Pairing: Serve a Merlot or Zinfandel, with nice bold fruity tones, which play off the salty flavor of the soy sauce or a lighter but zesty citrus-scented wine such as a Pinot Grigio or even a Chenin Blanc which complements the Asian flavors.
DON'T MISS A RECIPE!