I've got you covered! This No Stress Thanksgiving Series provides a step by step planner and all the delicious recipes you'll need to get you through Thanksgiving Day - no worries, I promise!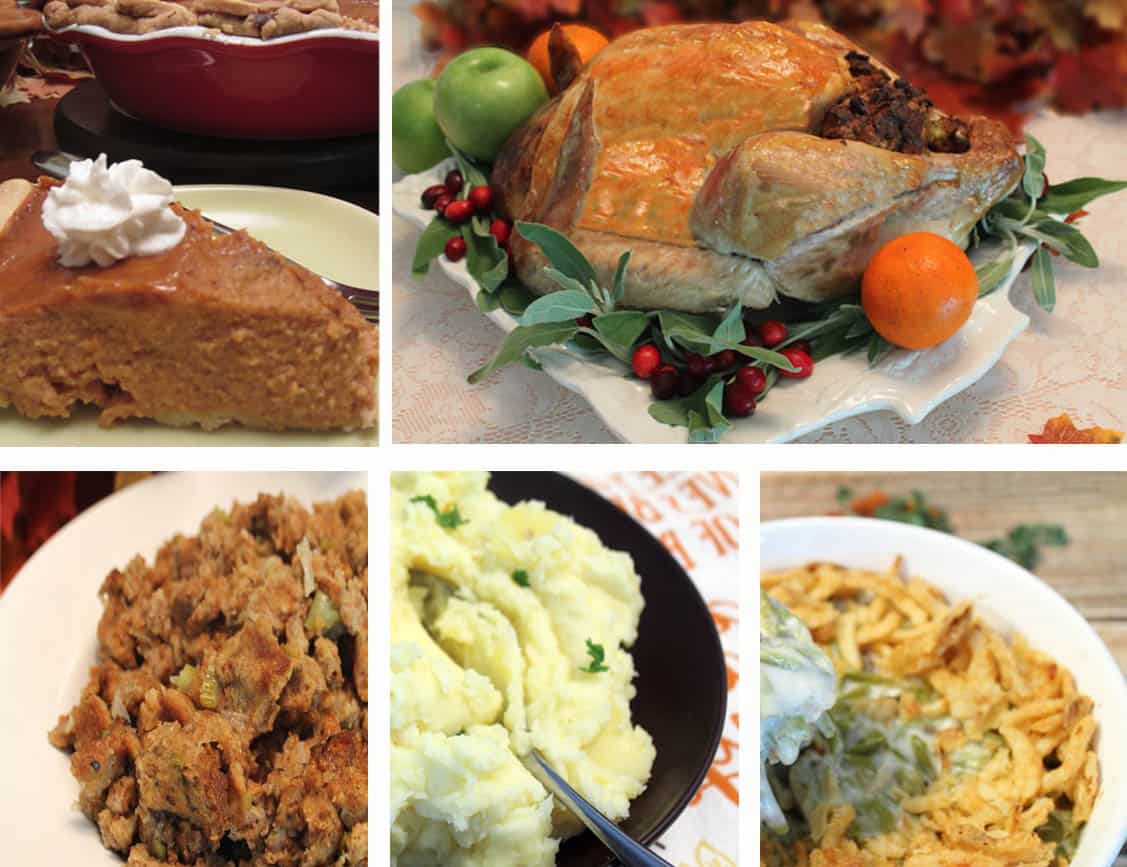 I'm getting so excited because the holiday season is right around the corner. I love cooking all the wonderful treats that this time of year brings to mind and sharing them with family, good friends and all of my followers.
I know some of you are probably panicking, feeling like you won't be able to cook so much food and get it all on the table at the same time. Well, don't worry! I've put together everything you will need to fix a delicious Thanksgiving dinner without the hassle and stress that is usually associated with holiday dinners and big crowds. I'm calling it my No Stress Thanksgiving Series.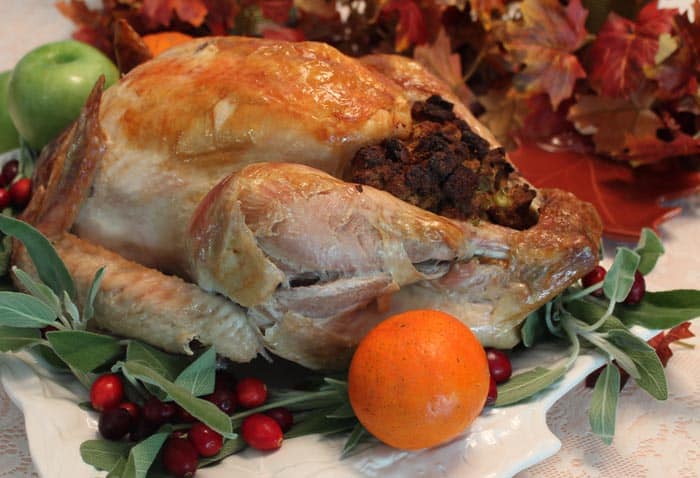 I started out with a step-by-step planner (shown below) that is super simple to follow and gives you a schedule as to when to start all your preparations. The planner includes everything from the guest of honor, the big Thanksgiving turkey, to gravy, favorite sides, pumpkin pie and wine pairing suggestions.
Just keep this handy dandy Thanksgiving Day Planner close by and it will lead you the through the preparation day by day and minute by minute. And, at the end, have you looking pretty relaxed while accepting all the praise for a Thanksgiving dinner that was perfect!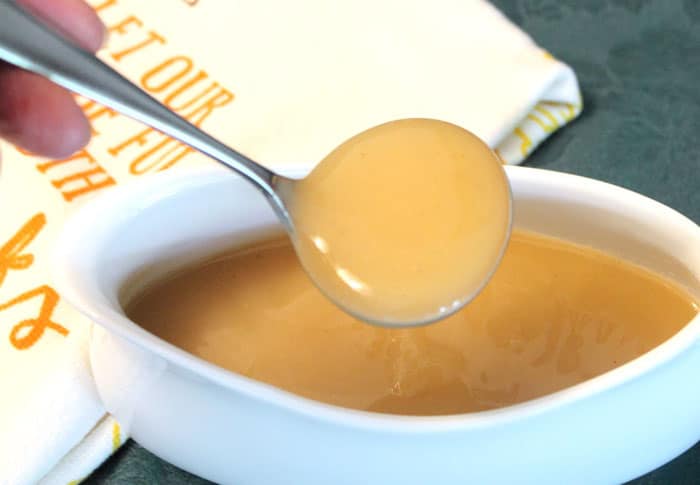 All the Thanksgiving Planning You Need!
So let's get started! Prior to Thanksgiving, there is some prep work so everything goes smoothly. Check it out and get ready to rock this Thanksgiving.
Monday – Make a list & shop for groceries including your frozen turkey. Place the frozen turkey in the refrigerator as soon as you get home to allow the proper amount of time for it to thaw. Don't forget things like nuts, dates or figs to place around for nibbles prior to dinner.
Optional: Purchase centerpiece for table. Schedule your delivery date for the day before Thanksgiving to ensure it is fresh for the big day.
Tuesday – Make turkey dressing and store in refrigerator.
Wednesday – Bake pumpkin pie. Make cranberry orange relish and chill in refrigerator. Make sweet potato casserole up to the baking point. Chill white wines and other drinks you are having. For wine pairing suggestions, check out our Thanksgiving wine pairing post here.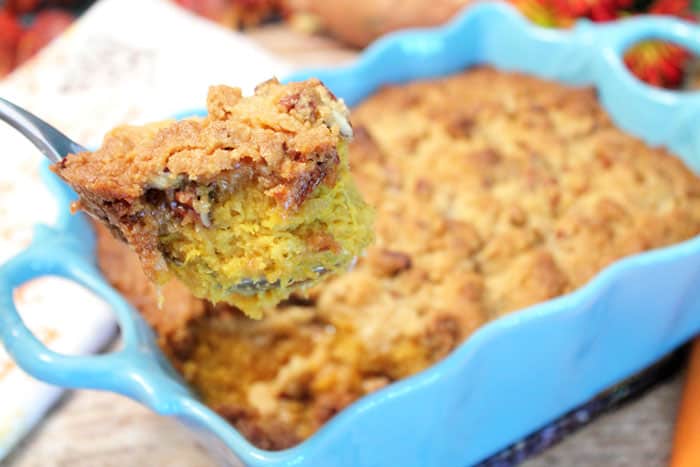 Thanksgiving Day: Print out our handy dandy planner and let the stress just roll off your shoulders. You've got this covered!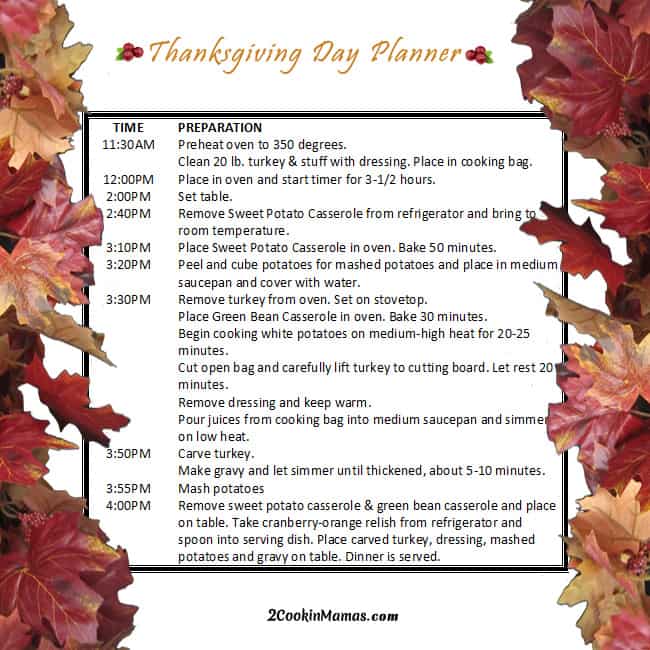 Pin the planner to your boards for quick access later. Then follow all the links below for the recipes to the best Thanksgiving Day dinner ever!
Have a relaxed and happy Thanksgiving!
All the Recipes You Need for a

No Stress Thanksgiving
Love quick & easy recipes? Follow me on Instagram, Facebook, Pinterest & Twitter for all the latest recipe inspiration! Plus join my email list here and receive a free e-book.