On those busy days, when you just don't have time to cook, try this Crockpot recipe for pulled 

pork

. It is cooked for 7 or 8 hours and is so tender that it falls apart when done. It is really delicious and will give you a great dinner as well as pulled pork sandwiches for the week's lunches.
I have to give credit to my sister for introducing me to this great one pot meal. We got to enjoy our visit together and still had a hot dinner on the table for when her husband and kids got home. Enjoy!
Cola Pork Roast
Ingredients:
4 pound pork roast (bone in or out –shoulder or butt)
1 (7-ounce) can fire roasted diced green chiles
1 (6-ounce) can tomato paste
1 tablespoon cumin
1 teaspoon garlic powder
2-3 teaspoon chopped minced garlic
1/2 teaspoon chili powder
1/3 cup brown sugar
1 teaspoon salt
10-oz. coca-cola (about 1 cup)
Directions: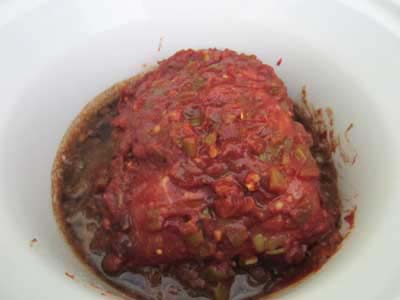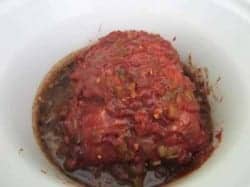 The best size slow cooker to use for this recipe is the 6-quart size. Place the pork roast into the bottom of the cooker. In a small mixing bowl, stir together the remaining ingredients except for the coca-cola to make a paste. Smear this paste all over the meat and add any remaining to cooker. Pour in coca-cola and cover with lid.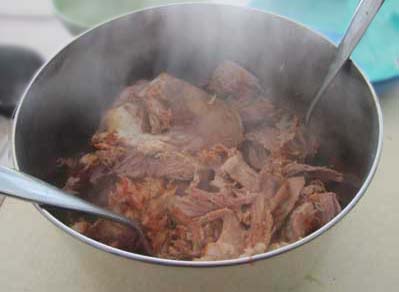 Cook on low for 7 to 8 hours, or until pork falls apart when poked with fork.  Remove pork from cooker and shred by suing two forks. Spoon some sauce over pork in serving bowl and serve additional sauce on the side. You can use for pulled pork sandwiches or serve as a dinner with sides of mashed potatoes or french fries and a salad.
Serves 6.
Wine Pairing: Yes you can pair wine with pulled pork! You will need a wine with a crisp acidity that will help balance the flavor of the park so I would opt for a Syrah, Pinot Noir or maybe even a Tempranillo. If you are a white lover, lean towards a semi-sweet to sweet wine that will blend with the sweetness of the barbecue sauce such as a Riesling or a Chenin Blanc.
DON'T MISS A RECIPE!