A BLT with a little something extra - jalapeno bacon! Dress it with bacon mayo, arugula, plump juicy tomatoes and avocado & you've got yourself one unforgettable BLT sandwich!

This is an awesomely kicked up BLT sandwich but a more accurate name might be JBATA. Whoa, who in the world could say that let alone remember it?! But, that is exactly what this is - a Jalapeno Bacon, Arugula, Tomato & Avocado Sandwich. Now that is definitely more than a mouthful (but you'll want to make sure you get every last crumb) and it is super delicious and not to be missed!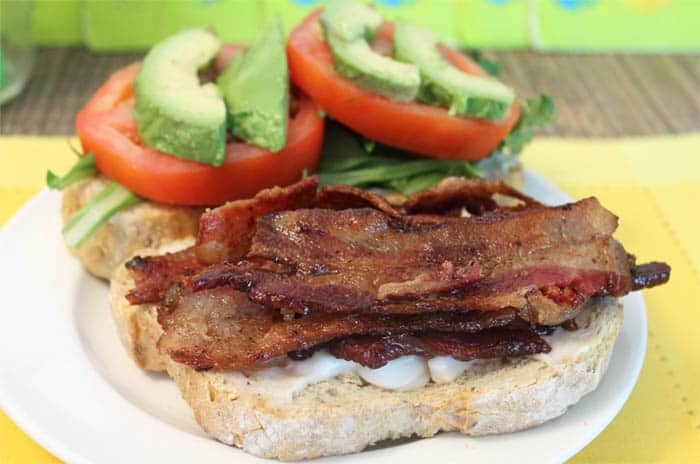 I first had this mouth-watering BLT sandwich in a little restaurant/bar over in Fort Myers Beach called Castaways (I think it was a special that day). We had just been to see the World Sand Castle Competition (don't know how those sculptors do so much with sand) and wanted to have a bite to eat before heading back to the hotel & a dip in the pool to cool off. By the way, if you've never been to Fort Myers Beach, you've just got to plan a visit. It's a small laid back town, right on the gulf, that has all the vibes of the Florida Keys but you don't have to go as far.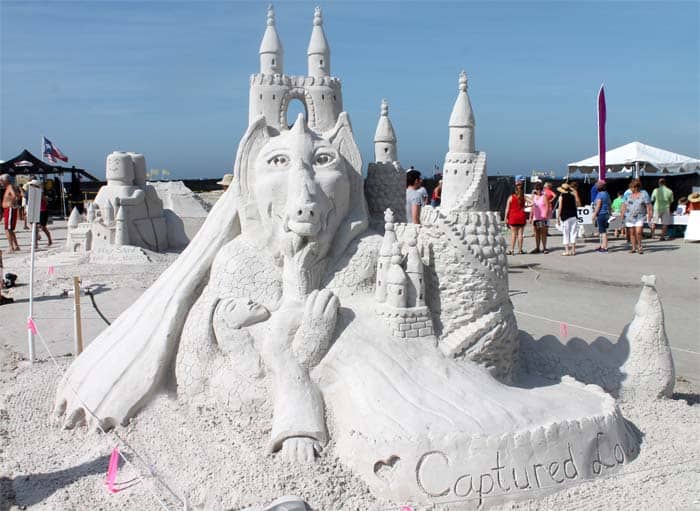 I don't know if it was just being on vacation, the sea air or not having to cook it for myself, but that sandwich was super delicious and one of the best that I have had in a long while. So, being the food blogger that I am, I had to come home and try to make it for myself. The hardest part was figuring out how to make the jalapeno bacon, but it turns out that was easy. (recipe coming soon) Then I had to find just the right bread, toast it up with a little garlic rub and pile everything on. I even went a step further to make it the best ever by using bacon mayonnaise. Woohoo!!! was that ever good!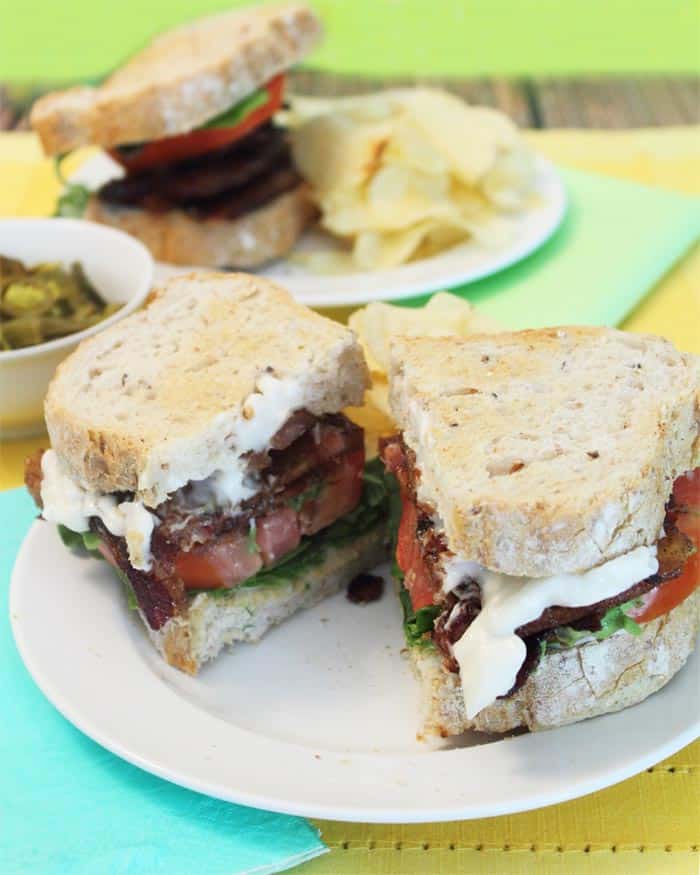 So when your family says they'd like a sandwich for lunch, whip up these kicked up BLT sandwiches (or go for it & call it like it is - JBATA sandwiches) and just wait for all the oohs and ahhs to be coming out of their mouths. Of course, you might not hear them until the sandwich has disappeared because who likes someone to talk with their mouthful. 🙂 And, believe me, they won't be able to put it down until its done. That's saying something for a sandwich!
Serve with chips and a carrot raisin salad or a tossed salad like our red, white & blue salad for a well rounded meal.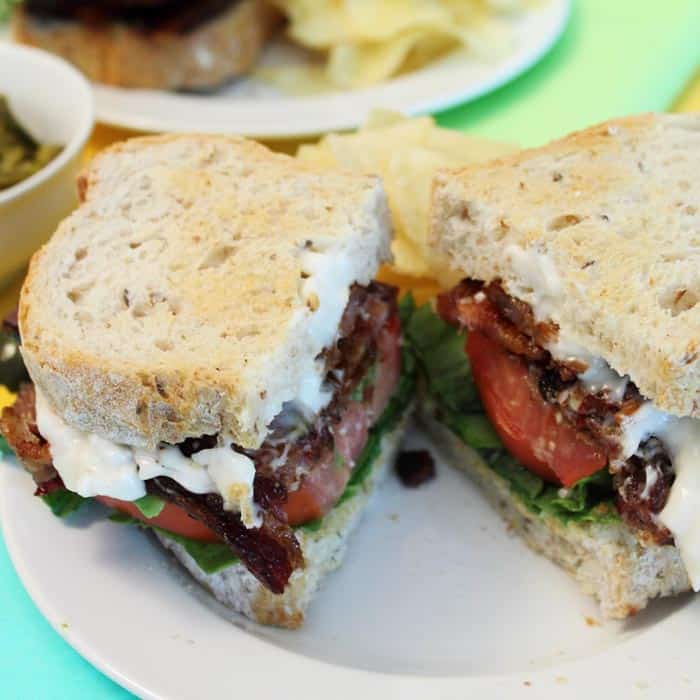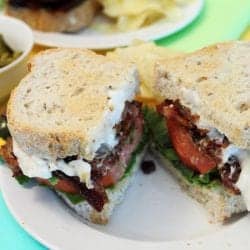 A KICKED UP BLT SANDWICH
A kicked up BLT sandwich piled high with spicy jalapeno bacon, juicy tomato slices, arugula and sliced avocado. And don't forget the bacon mayo!
Print
Rate
Ingredients
4

slices

foccacia,

sourdough or white mountain bread, cut thick

1

clove

garlic

(optional)

Bacon mayonnaise

6

pcs

jalapeno bacon,

cooked crisp (or just a pepper coated bacon can be used)

2

large slices tomato or enough to cover bread

1

avocado,

sliced thin

Arugula
Instructions
Toast bread and, if using, rub garlic clove on top. Spread bacon mayonnaise onto each slice. Lay 2 slices of toast on plates and pile each with 3 pieces of bacon, 1 slice tomato, ½ sliced avocado and a pile of arugula.

Place remaining bread slices on top, cut in half and enjoy!