To make this cool dessert recipe I received a complimentary sample of Chocolate Pistachio Spread from The French Farm. Think homemade fudgsicles gone gourmet! With just 4 simple ingredients these Chocolate Pistachio Popsicles are the perfect treat for hot summer days and backyard BBQs. As always, all opinions expressed in the post below are 100% my own.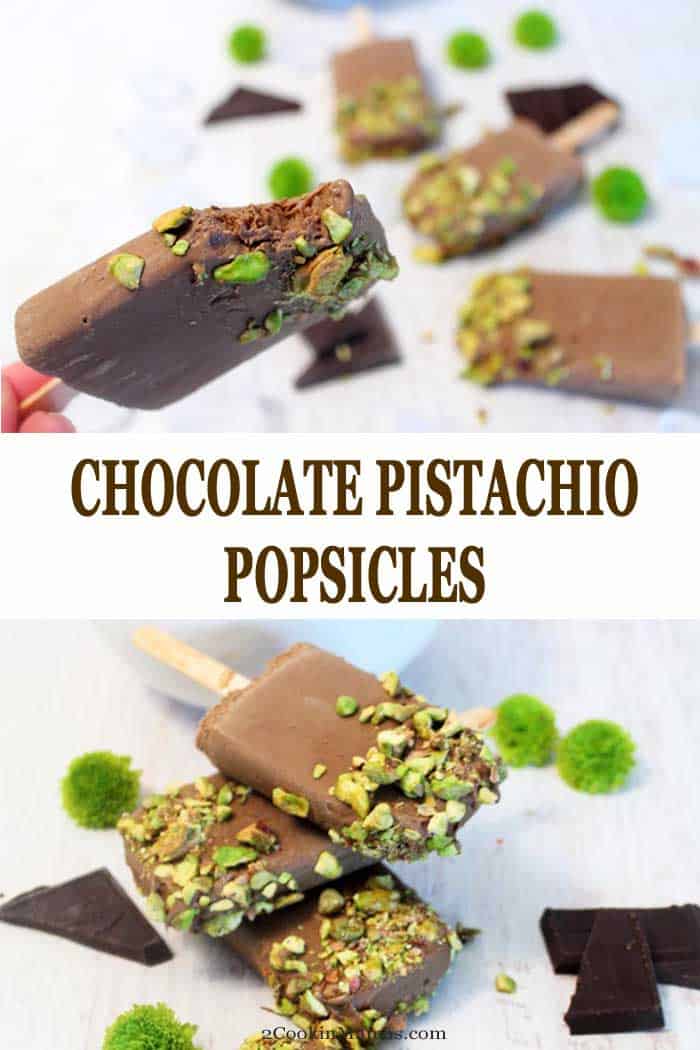 Summer is the perfect time for cool treats, right?! I mean what could be better on a steamy hot day than something ice cold and chocolaty that cools you down just thinking about it. You know, things like Death by Chocolate Ice Cream, Homemade Ice Cream Sandwiches, Grasshopper Pie and Fudgsicle-like popsicles.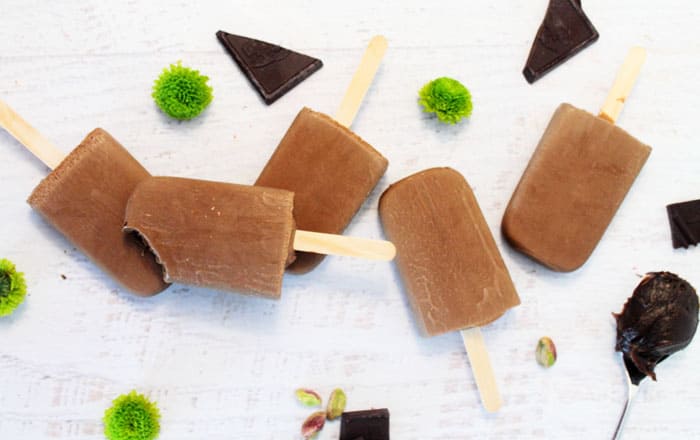 And they are the perfect addition to our food bloggers #CookoutWeek extravaganza of summer grilling recipes that run the gamut from cocktails to appetizers, entrees to side dishes and ends with those oh-so-sweet, I'm full but I'm going to have it anyway, desserts. And after you've had it, take some time to check out all the delicious recipes below for more great BBQ ideas!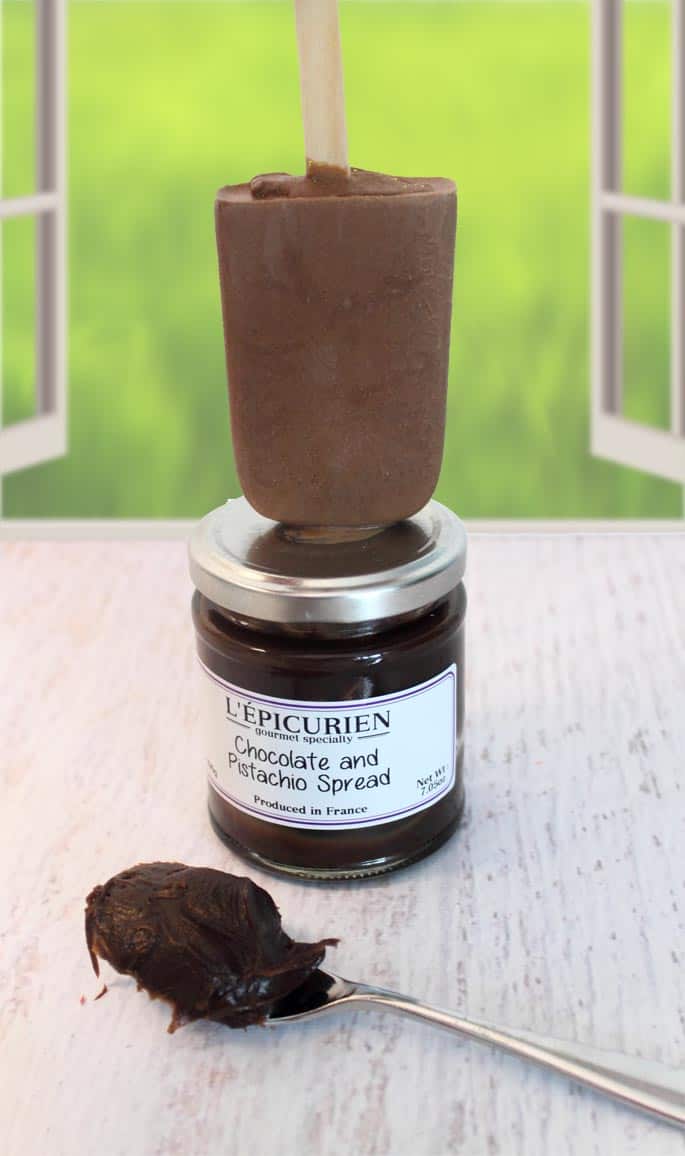 Just the thought of Fudgsicles brings me back to my childhood. I can still remember my cousin and I getting on our bikes and heading down to the local store to hit up their freezer for our favorite chocolaty icy popsicles. Smooth, creamy, frozen deliciousness on a stick - oh yeah! And these popsicles I'm bringing you today are even better, more like a gourmet with a capital "G" version. The French Farm, one of our great sponsors, sent me samples of several of their items, one of them being their Chocolate Pistachio Spread and WOW-o-WOW is it ever rich and fudgy! I can just see using this to make extra-special brownies, muffins or even donuts. OK, now I'm really craving something sweet!
Of course, this being the middle of summer and hot, hot, hot, I decided nothing would be better than ice cold, gourmet-style Fudgsicles aptly named, you guessed it, Chocolate Pistachio Popsicles.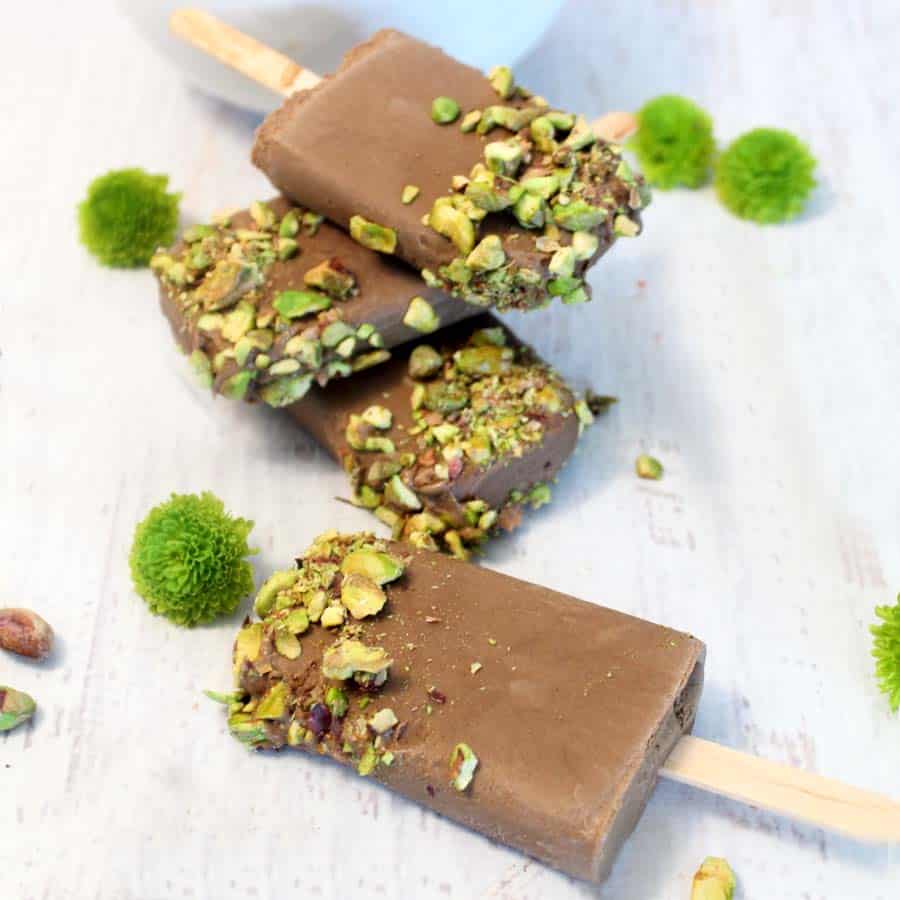 They are so simple to make. All you need is a blender and some popsicle molds. Once they are ready to eat you can have all sorts of fun with them. In today's version I just dipped them in some chopped pistachio nuts but you could set up your own popsicle bar and let the kids (and I use that term loosely 'cause big kids have fun too) dip them into their favorite toppings. Just place bowls out with sprinkles, toasted coconut and chopped nuts and let the fun begin. You can even add some melted chocolate to use for drizzle. Now what type of monster popsicle would you create?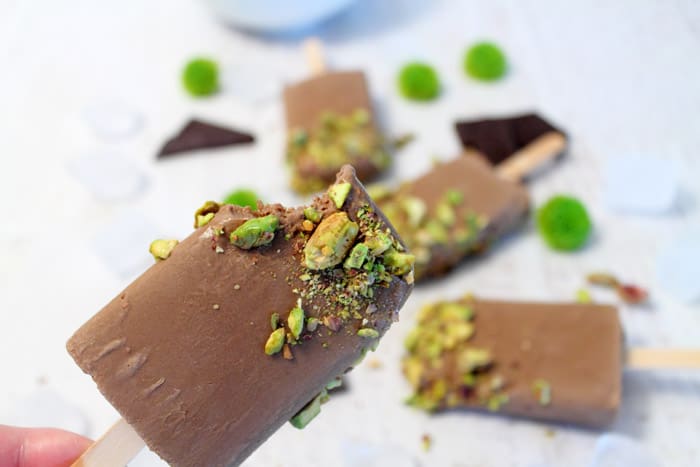 Time to stop drooling and whip up these to-die-for popsicles and, since you're already here, don't forget to scroll down and enter our #CookoutWeek giveaway where you can win a brand new grill and plenty of food for a fantastic BBQ!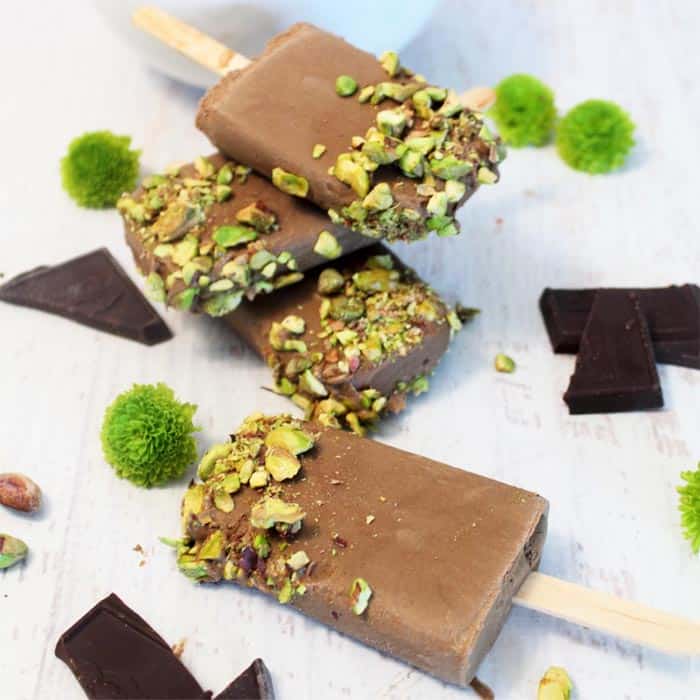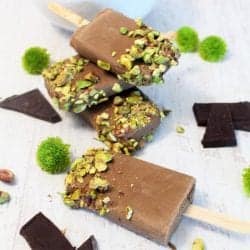 CHOCOLATE PISTACHIO POPSICLES
Think homemade fudgsicles gone gourmet! These easy 4-ingredient Chocolate Pistachio Popsicles are perfect for hot summer days and backyard BBQs.
Print
Rate
Ingredients
½

cup

L'Epicurien Chocolate and Pistachio Spread

or your favorite chocolate spread

1-½

cups

your favorite milk

1

Tablespoon

dark cocoa powder

1

teaspoon

vanilla extract

Chopped pistachios

(optional)
Instructions
Blend all ingredients in blender and pour into popsicle molds.

Freeze for 1 hour then add popsicle sticks. Freeze until hard, about 2-3 more hours.

When ready to serve, take out of freezer and run mold under a little hot water to loosen. Remove from mold then dip immediately into a plateful of chopped pistachios (which is totally optional but oh so good!). You can also coat with toasted coconut, sprinkles or even drizzle with white/dark chocolate.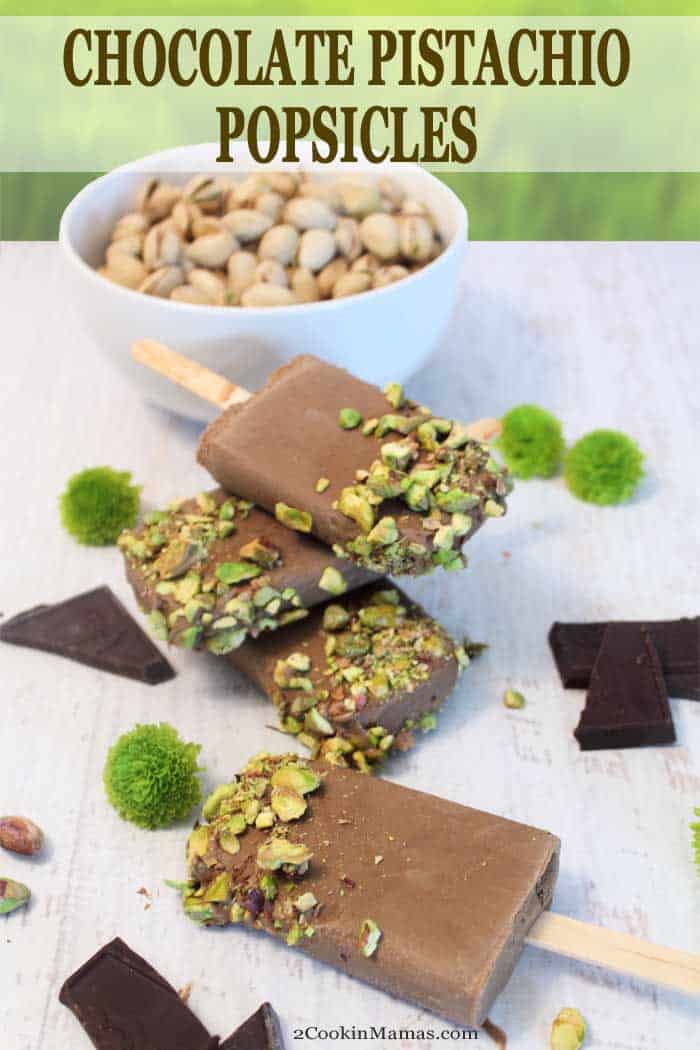 Loading InLinkz ...
DON'T MISS A RECIPE!