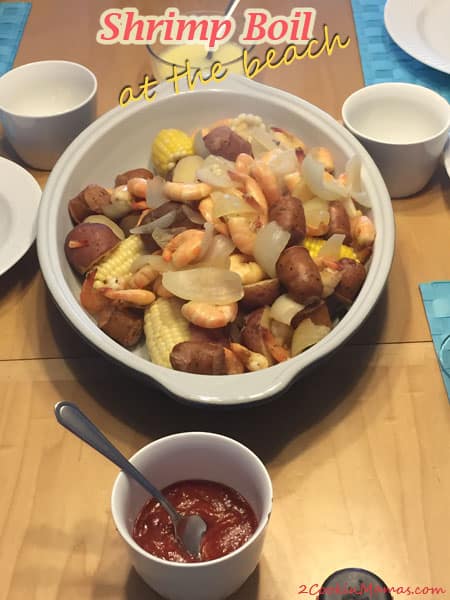 Last week was a fantastic week vacationing on Anna Maria Island, Florida with my wonderful brother and sister-in-law, Rob & Chrissy. They chose one of the nicest places along the western gulf coast to relax and enjoy together. Anna Maria Island and Holmes Beach are quiet, quaint beach towns not far from Tampa and Sarasota where all the buildings are less than 2 or 3 stories and all within walking distance of a large white sand beach. Just look at one of the beautiful sunsets we observed while there. Jealous yet? lol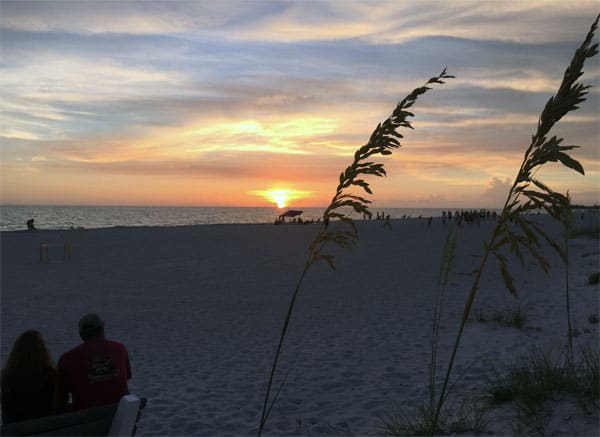 While there, Rob & Chrissy put together a down home country boil that would make any Cajun proud. Once all the ingredients are gathered, all you need is a big enough pot and about 35 minutes and you've got yourself a feast. I am definitely making this again real soon.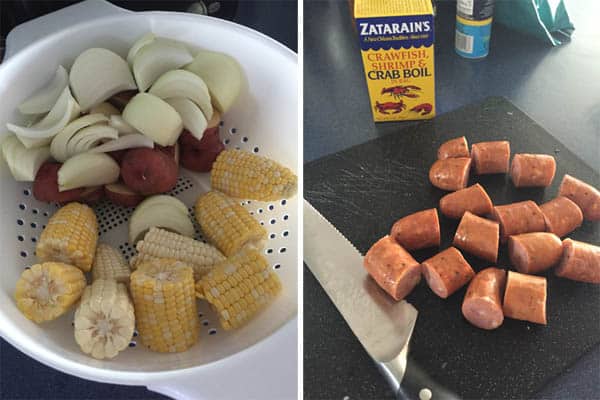 There are several ways to make these seafood boils and changing them up seems to be up to the individuals making it. Some use all beer and no water, some use all water, some add lemons to the boiling pot while others spice it up a bit with cayenne pepper. Whatever way you decide to fix it, it will be fantastic!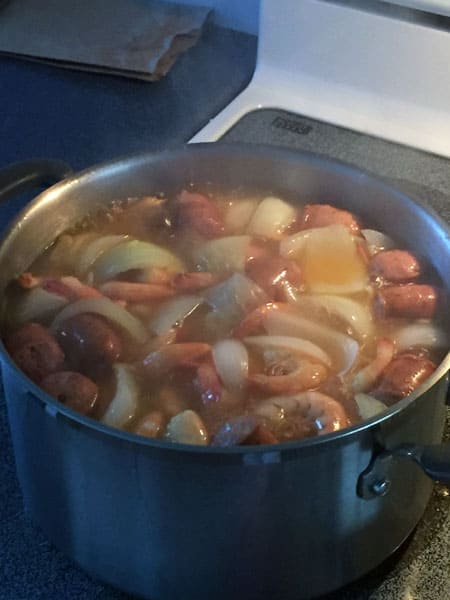 Hope you enjoy!
Shrimp Boil
Ingredients:
12-oz. dark beer
4-6 cups water
1 stick of butter (optional)
1/2 3-oz pkg Zatarain's Crawfish, Shrimp & Crab Boil
1-2 Tablespoons salt
1/4-1/2 teaspoon cayenne pepper (optional)
8 small red potatoes, halved
1 onion, quartered & separated
1/2 head garlic
3 ears corn, cut in thirds
1 12-oz. aidells Cajun-Style Andouille
1-1/2 lbs shrimp in shells
Lemons, quartered
Directions:
In a large stockpot, add beer, water, butter if using, Zatarain's seasoning, salt, cayenne and potatoes. Bring to a boil and cook for 10 minutes. Add onion, garlic, corn and andouille and continue to cook for 20 more minutes.
Toss in shrimp and cook 5 more minutes. Drain. Sprinkle with additional Zatarain's or Old Bay seasoning if desired.
Serve in bowl or toss onto newspaper covered table and dig in. Serve with lemon wedges on the side.
Serves 4-6.
DON'T MISS A RECIPE!