This Mango Colada is a tropical spin on everyone's favorite Pina Colada. Just blend coconut cream, pineapple juice and rum, then add pieces of fresh mango and ice and you have yourself one delicious cocktail. Then sit back, relax, close your eyes, and you'll swear you're in the islands.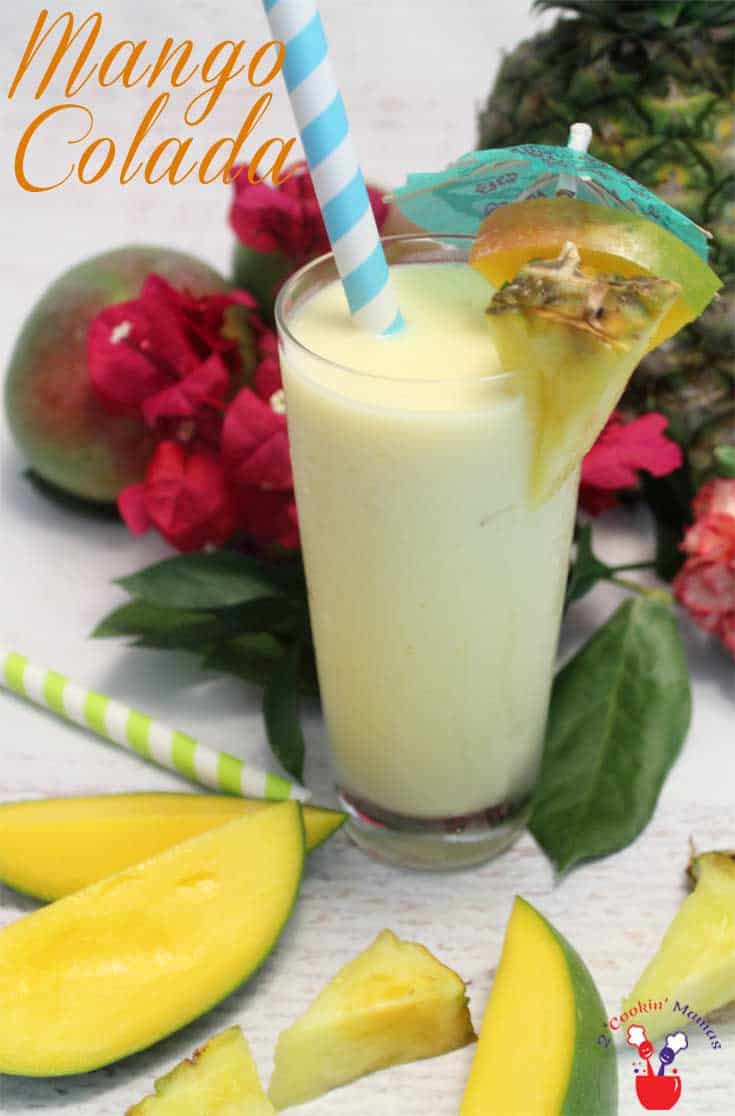 Every year we take a trip to Key West just to get away from it all. It's a 5-hour leisurely drive from South Florida yet we feel like we took a trip to some far off tropical Caribbean island. The atmosphere is super relaxed, friendly and the weather is always perfect.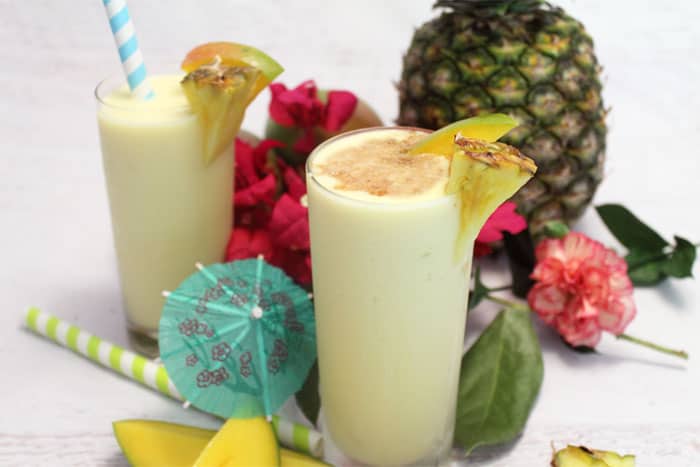 One of our favorite cocktails to have as soon as we get settled in is my husband's famous mango colada. I say it's famous because we always bring other people with us, or our family meets us there, and they have come to expect to have this cocktail in their hand ASAP. Then we head, drink in hand, to the pool. After all, it's 5 o'clock somewhere.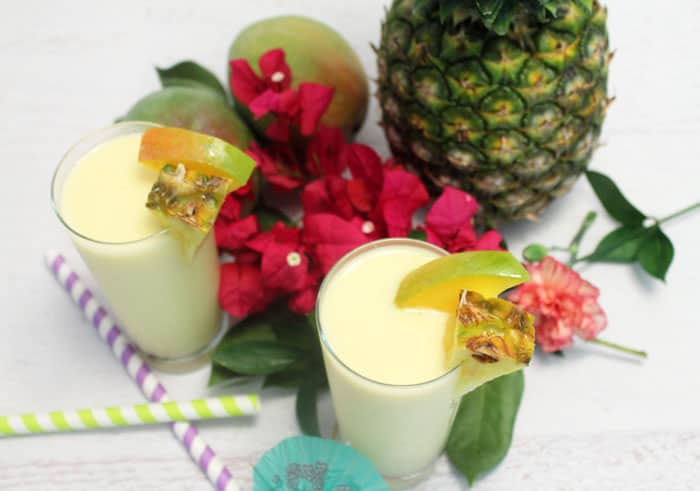 It's based on our favorite Pina Colada and a super easy cocktail to make. All you really need is a blender, some ice, cream of coconut, pineapple juice, rum and a mango. You can make it even easier by using a pina colada mixer but we'd rather have the individual ingredients without all the additives that go into the mix. Start the blender, blend away, adding as much ice as you like for thickness, and you will find you just created the best Mango Colada you ever had.
Of course, if you want to be authentic, you've got to top it with some quality dark rum. Believe me, it really puts it over the top and in a category all by itself.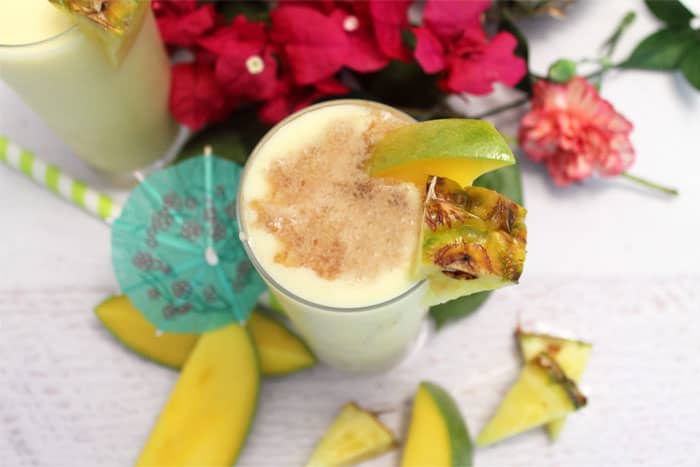 Cheers!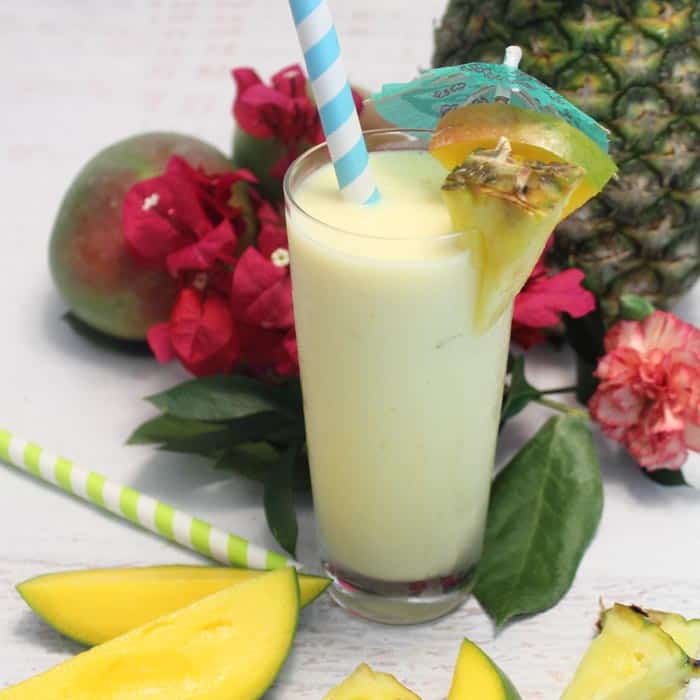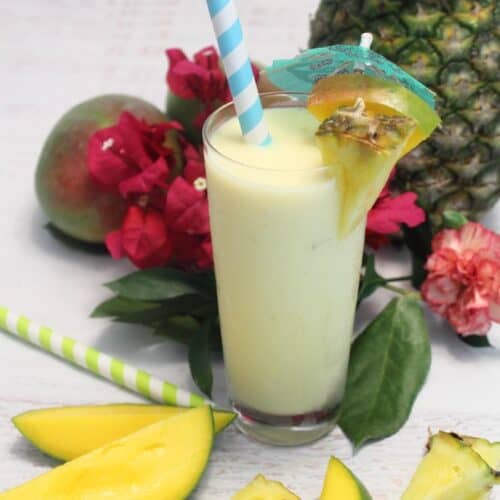 MANGO COLADA
A tropical spin on the creamy Pina Colada cocktail. The usual cream of coconut, pineapple juice and rum is bumped up a notch with the addition of fresh mangos. Pure island bliss!
Ingredients
4

oz

cream of coconut

4

oz

pineapple juice

6

oz

light rum

1/2

mango,

cut up

2

cups

ice

(add more depending on how thick you like it)

Dark rum,

optional
Directions
Place all ingredients but ice in blender and blend until smooth. Add mango and blend again until smooth. Add ice slowly and continue blending until mixture turns slushy.

Pour into 2-3 highball glasses, garnish with a piece of pineapple and mango, then top with a floater of dark rum.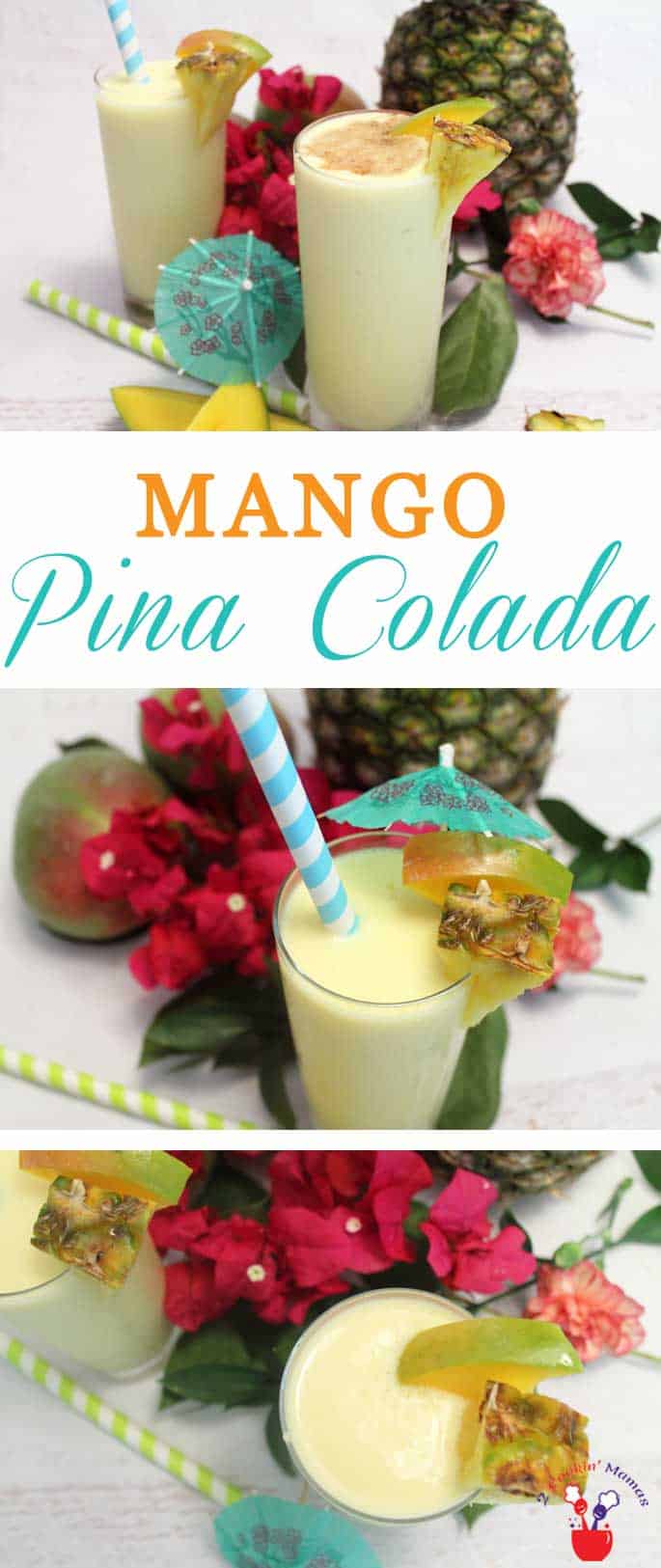 DON'T MISS A RECIPE!