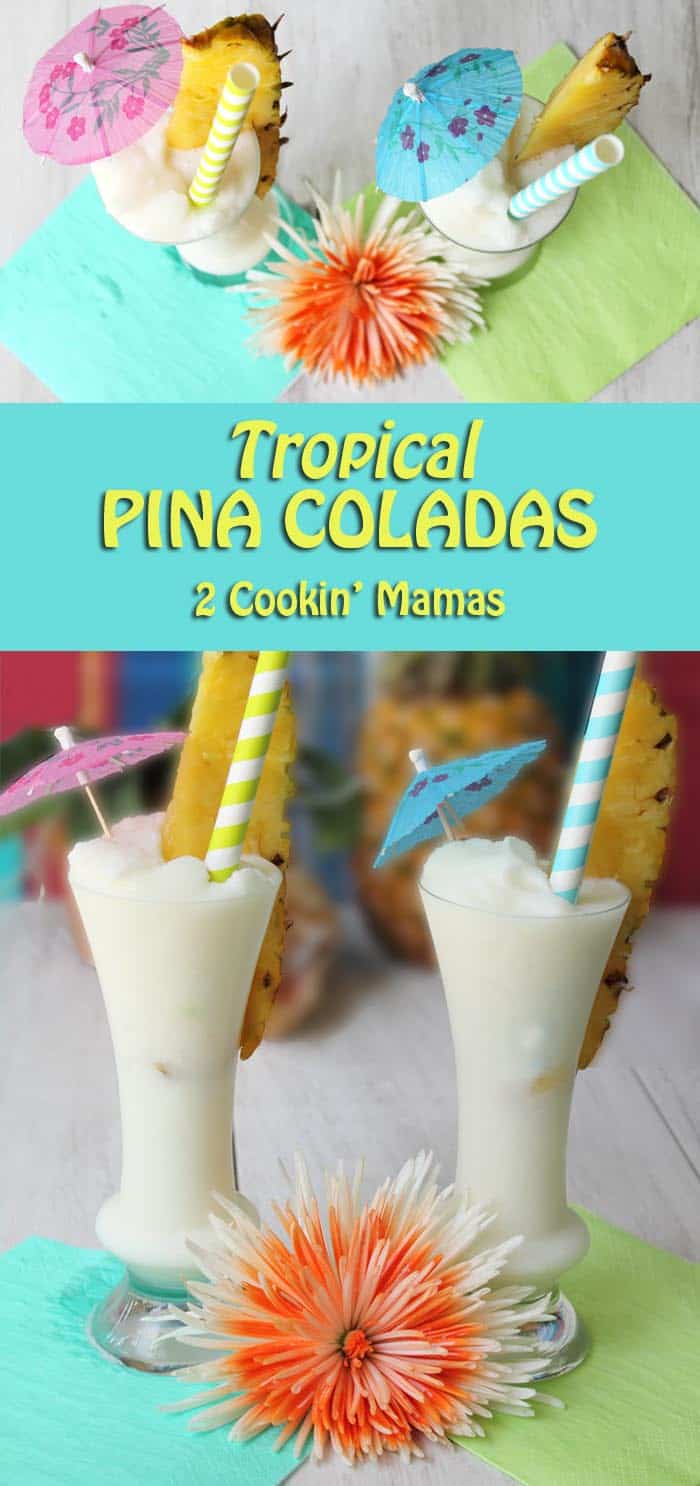 Yes I like pina coladas, la la la, and singing and vacations in the Florida Keys and well, I think they just make me feel good! Like I'm on vacation even when I'm sitting on my back porch. I can't think of any other drink that puts me in such a laidback mood. OK, maybe my husband's mango colada is first then this delicious pina colada has got to be next.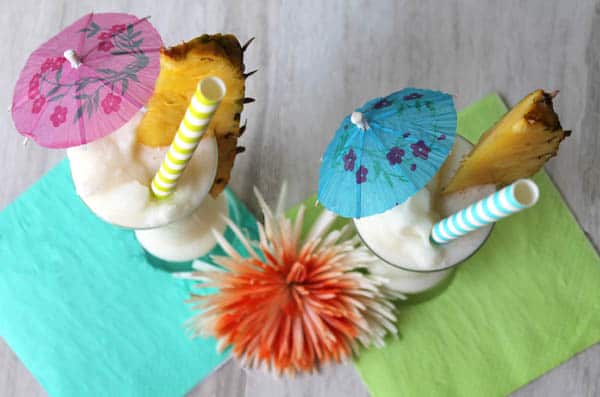 This Caribbean inspired drink has plenty of pineapple, coconut, a little lime and, of course, rum, all of which just goes to show you why one gets in such a tropical easy-going, feel good mood. It really is an easy drink to make and can be made with rum or without. Of course, if you want to really be spot on, you have to add a dark rum floater as well. Now we're talkin'!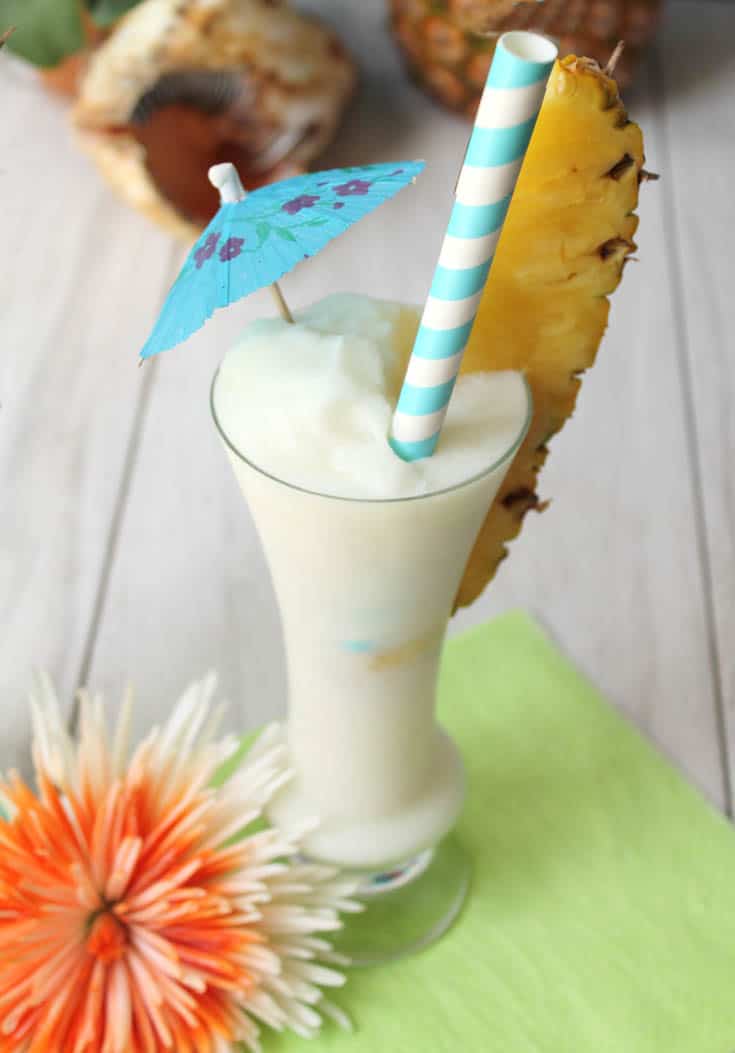 So what are you waiting for? Get your blender started and join me for a cool and refreshing pina colada.
Cheers!
The Best Ever Pina Colada
Ingredients:
3 oz. (6 Tablespoons) cream of coconut
3-oz. pineapple juice
3-oz. rum
2 Tablespoons lime juice (1 lime, juiced)
3 cups ice
Dark rum, optional floater
Garnish: pineapple slice
Directions:
Place all except dark rum floater and garnish in blender and blend until smooth. Pour into tall glasses, add floater then garnish with pineapple slice, a cute cocktail umbrella and a colorful straw.
Serves 2.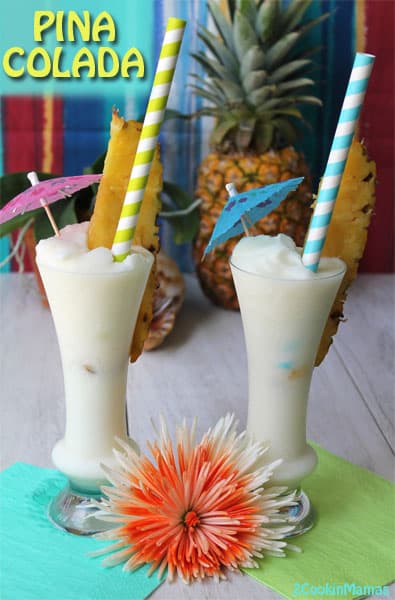 Love pina coladas? Check out our take on a Key West Pina Colada here! For other yummy drinks there's always our Mamas' Cocktails index.