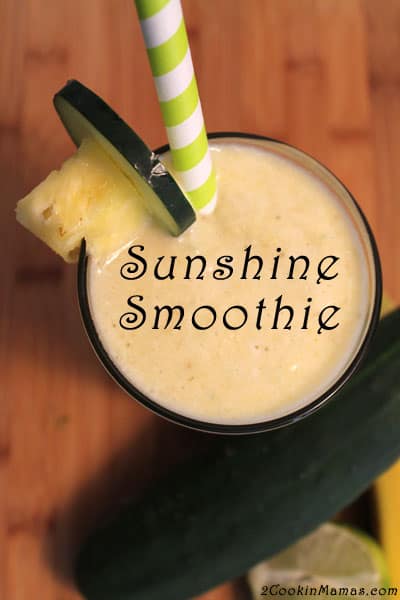 Do you feel like Spring and Summer are just around the corner? Even if you don't, this smoothie will bring a little warm sunshine into your life. Smoothies are a healthy start to your day providing plenty of vitamins, minerals and energy all in one delicious drink. Add in protein powder to round out your fruit & vegetable servings.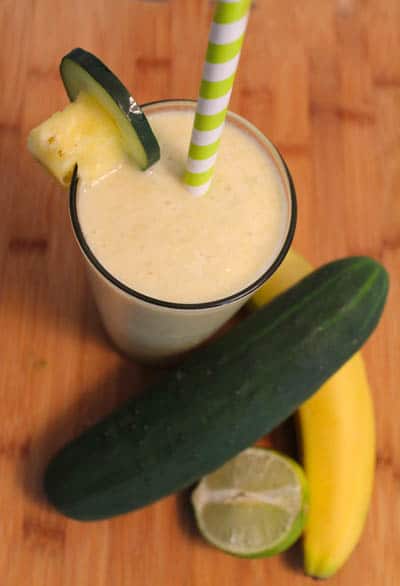 This recipe was adapted from the Ninja Blender Inspiration Guide that I received with my fantastic Ninja blender. I don't know what I ever did without it! Oh yes, I remember now, start the blender, stop it to push the fruit down, start it again, stop it & push…well you get the idea. Now that I am using my Ninja, I just put all the ingredients in and it whips it together in seconds. Woohoo! I am doing a happy dance every time I use it. Check the Ninja Ultima out here. You won't be sorry!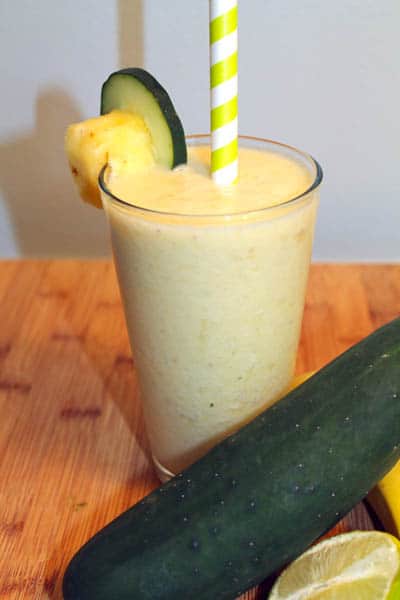 Sunshine Smoothie
Ingredients:
1/2 frozen banana
1/2 cup fresh pineapple
1/4 cucumber, peeled
1/2 lime, juiced
1 scoop vanilla protein powder
Directions:
Place all in blender or single serve cup and pulse until smooth.
Serves 1.
Love smoothies? Check out these other tasty concoctions!