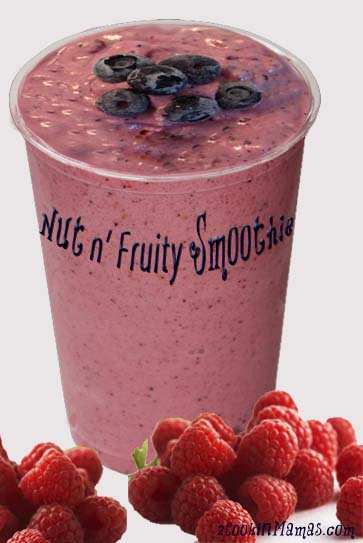 I love experimenting with different smoothie combinations and this one I threw together with ingredients I had in my refrigerator that were starting to ripen too fast. I do so love all the fresh berries when they are available in my neighborhood Costco but it is hard for me to eat them up fast enough. My daughter told me to freeze half when I buy them - now why didn't I think of that! Any hoo, it was a great idea and hence my smoothie combo today that turned out delicious. And you can change it up with different berries to get just the taste you like.
Nut n' Fruity Smoothie
Ingredients:
1 sliced banana, frozen
½ cup almond milk
½ cup raspberries, frozen (I used ¼ cup each frozen raspberries & blueberries)
2 Tablespoons cashews
1 small date, chopped (can substitute agave nectar for sweetness)
1 Tablespoon chia seeds or powder (optional)
Directions:
Mix all ingredients in blender until smooth. Serves 1.
DON'T MISS A RECIPE!