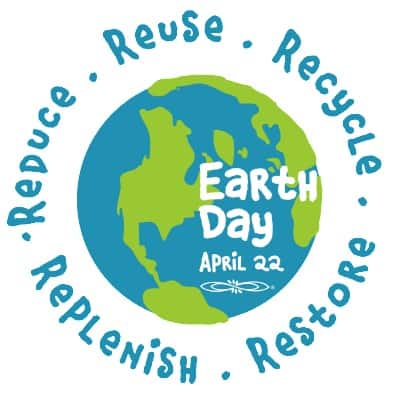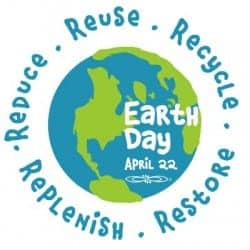 Earth Day is a day to fight the battle for a cleaner planet and take steps to living a healthier lifestyle more in tune with our environment. To help our planet we need to do our part in eliminating the use of dangerous pesticides that are contaminating our water and food supplies as well as our bodies. We need to stand up and protest the use of GMO products that have infiltrated the U.S. food chain as other countries have done. To this date there are more than a dozen countries that have turned away our shipments of GMO grains! Help support the movement by buying organic when possible as well as non-GMO products.
In honor of today, I made a gluten-free (for my daughter) and GMO-free recipe to show how good healthy can taste. (and I did my part by walking to the grocery store to get most of the ingredients!)

Macadamia Crusted Grouper
Ingredients:
2 four-ounce grouper fillets (or substitute sea bass, striped bass or cod)
⅓ cup gluten-free Namaste flour
1 egg, beaten
½ cup macadamia nuts, ground
½ cup gluten-free Panko crumbs
2 Tablespoons olive oil
1 9-oz package fresh organic spinach
Directions:
Preheat oven to 350 degrees.
Mix panko crumbs and macadamia nuts on flat plate and set aside. Beat egg in shallow bowl and set aside. Dredge grouper in flour, shake off excess, dip in beaten egg then dredge in crumb mixture, patting so they adhere.
In oven-proof skillet, over medium heat, heat olive oil until hot. Place fillets in pan and brown on one side for two minutes. Turn fillets over and place entire skillet in a 350 degree oven and bake for 5 – 7 minutes. Grouper is fully cooked when it flakes easily with fork. Set Aside.
Note: Only use skillets that are oven safe, usually all stainless steel.
Sauce
¼ cup white wine
¼ cup chicken stock
¼ cup almond milk
¼ cup orange juice
1/16 cup lime juice
1/16 cup lemon juice
1/16 cup pineapple juice
¼ cup Earth Balance Buttery Stick
Combine all ingredients, except buttery stick, in a sauce pan over medium-high heat. Cook, stirring occasionally, until reduced by half. Remove from heat and add buttery stick, stirring to mix.
Prepare spinach during last few minutes of cooking time. Bring pot of water to boil, drop spinach into water for 1 minute. Remove, drain and divide between two serving plates. Top with grouper fillets. Drizzle small amount of sauce over top or serve on the side.
Serves 2.
DON'T MISS A RECIPE!