Our Chicken Walnut Salad is deliciously healthy & so easy to make. Start with a rotisserie chicken, add some crunchy nuts & celery, sweeten it with grapes & toss with some light mayo. Simply put in a chopper or food processor and lunch is on the table in less than 15 minutes.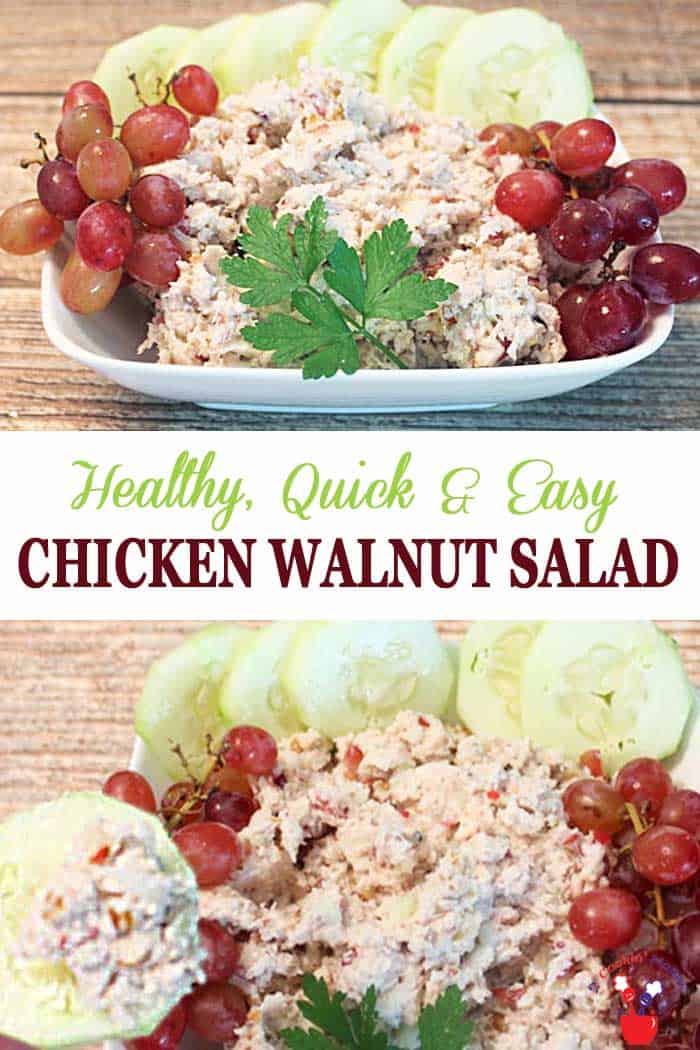 Anyone else hate chopping onions for recipes? After all, it's always nice to have your husband come home and find you crying in the kitchen over your chopping board, right?! Well, I decided there must be a better way and found the Ninja Express Food Chopper online. It got great reviews so I added it to my Christmas wish list hoping someone would be kind enough to gift it to me. And my wonderful daughter, you know, the other 2 Cookin' Mama, bought it for me. Yay! I think it must take another cook to know the importance of these little useful gadgets in the kitchen.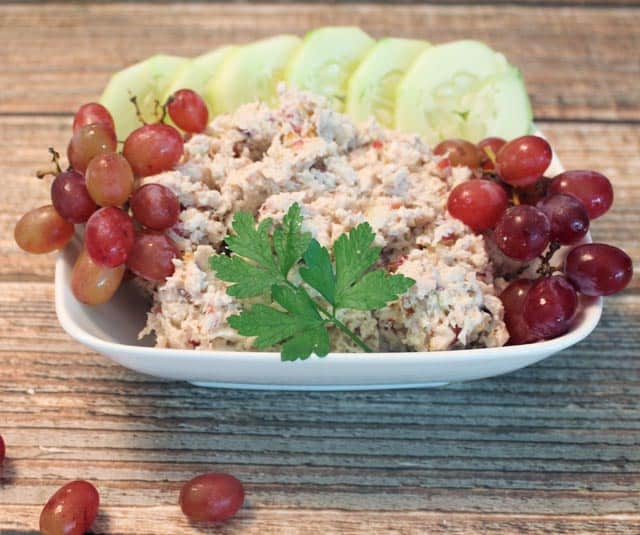 I was super excited to get home and put it through its paces and see what it could do (I know, it must be a food blogger thing). 🙂 I started with this chicken walnut salad, which I found on the Ninja site and adapted slightly, and it turned out to be a big hit with the hubs. He said it was one of the best chicken salads he had ever had. Wow! That is a huge compliment coming from him!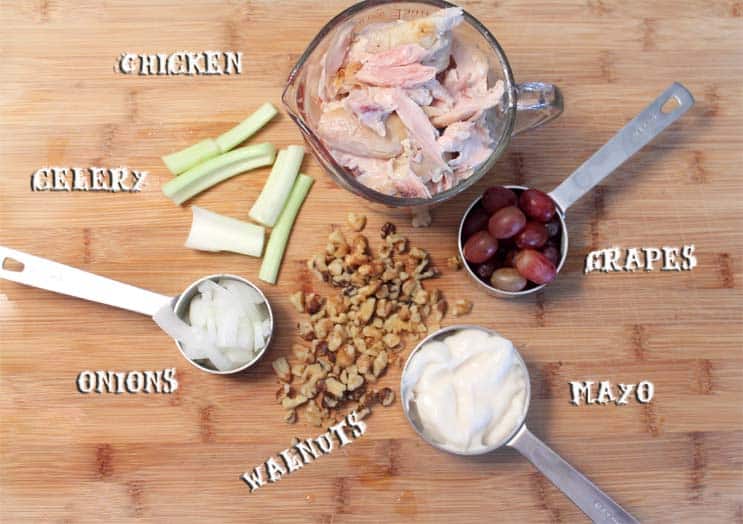 As you can see, it doesn't take many ingredients but I had to do it in two batches because this little gadget couldn't quite hold it all. Doesn't matter though because it worked out great. And, the best part, it does it in record time!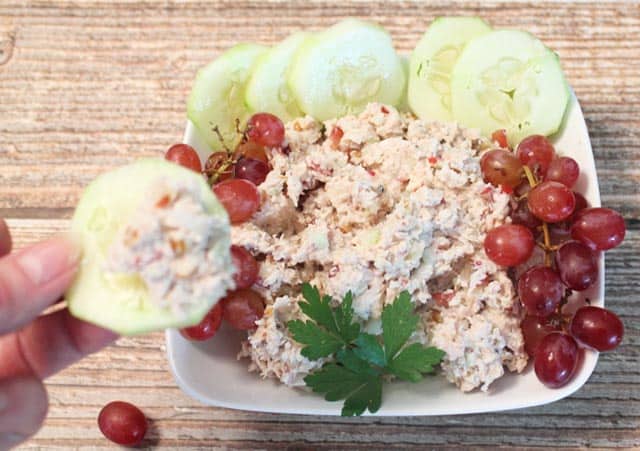 This salad is delicious, healthy and easy to make. You can plan ahead by cooking up extra chicken when you are making, say, our Guacamole Stuffed Chicken or, even quicker, pick up a rotisserie chicken in your local market. It's perfect for beginning the new year on the right foot. Hope you enjoy!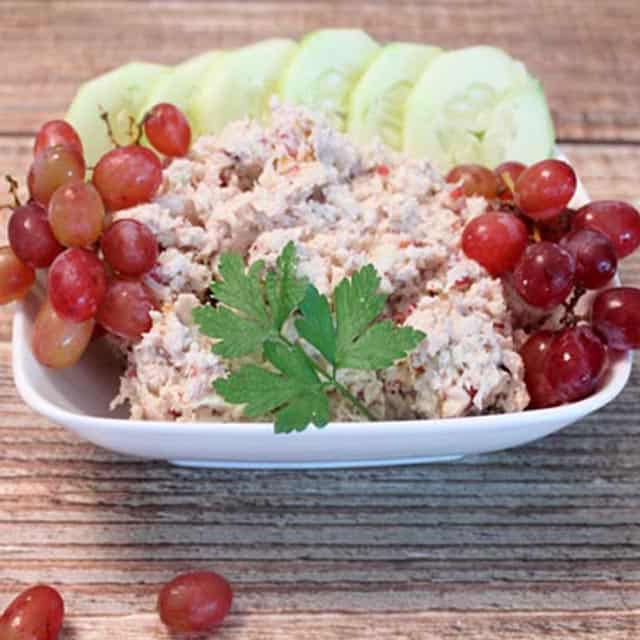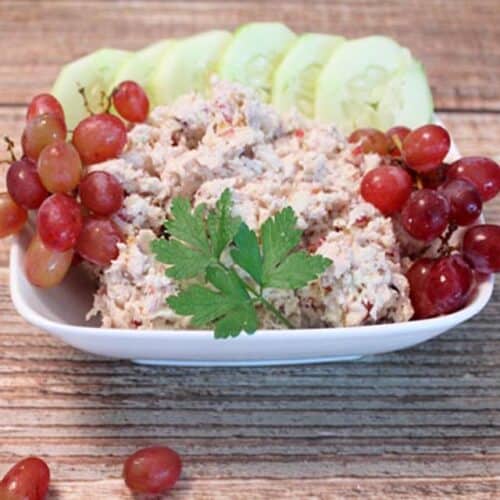 CHICKEN WALNUT SALAD
This chicken walnut salad that is both healthy & easy to make. Start with rotisserie chicken, add some crunchy nuts & sweeten it with grapes. On the table in 15 minutes.
Ingredients
2

cups

cooked chicken,

roughly chopped (rotisserie chickens work great)

1

stalk celery,

cut into 4 lengths

1/4

cup

onions,

roughly chopped or broken up

1/4

cup

walnuts

1/3

cup

red grapes

Salt & pepper to taste

1/2

cup

mayonnaise or Miracle Whip Lite
Directions
Place all ingredients in your chopper or food processor, celery on bottom and grapes on top and chop in quick bursts until your desired consistency is reached.

DON'T MISS A RECIPE!