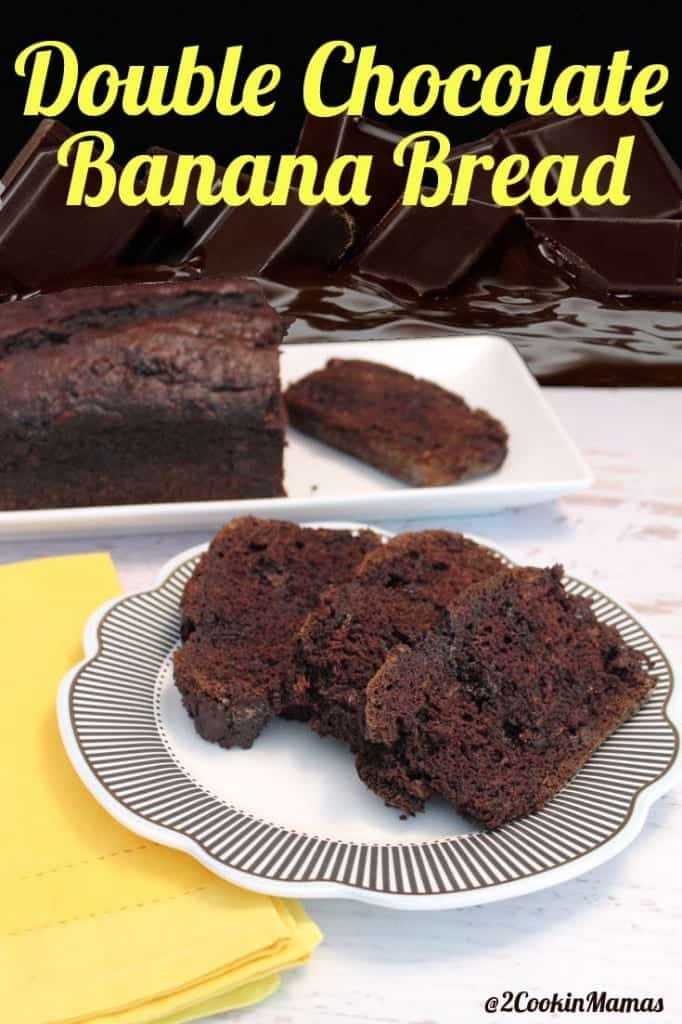 I think I'm still in a chocolate frame of mind after all the deliciousness of Choctoberfest. I also think, OK I know, I'm addicted to chocolate (and coffee but who's keeping track) and anything with chocolate in it has got to be good.
And what better to combine with chocolate than my never ending supply of bananas. Our trees are outperforming again this season with tons of bananas so it seemed a no-brainer to put bananas and chocolate together for today's recipe.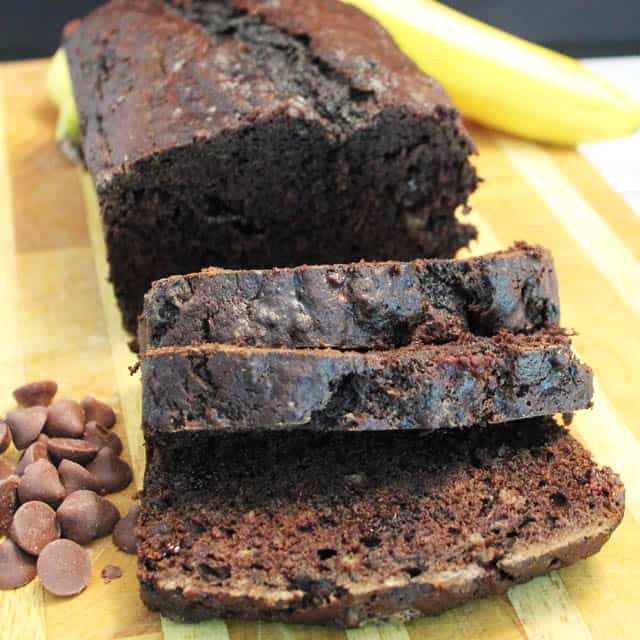 Now, if you follow our blog, you know we have loads of banana recipes, like Healthy Banana Pancakes, Banana Strawberry Muffins, Banana Nut Granola and Jump Start Java Smoothie (have to get my coffee fix in too) among other things, so I thought I would bring a little chocolate magic into the mix.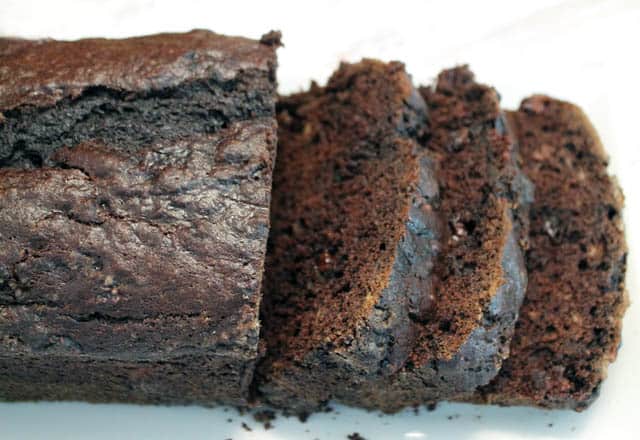 This is a super easy recipe and full of the richness of chocolate and the moistness of bananas. It's perfect for a breakfast treat, a mid-afternoon snack or even dessert. And if you place a scoop of vanilla ice cream on a slice, it really puts it over the top!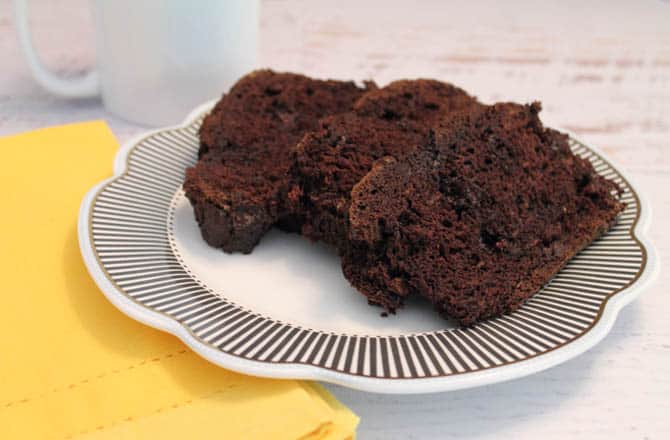 I am still enjoying my Imperial Sugar and rich Divine Chocolates I received during Choctoberfest and, thanks to them, I can happily continue whipping up delectable and delicious goodies for the next few weeks.
Hope you enjoy!
Double Chocolate Banana Bread
Ingredients:
1 cup sugar
½ cup shortening
2 eggs
1 teaspoon vanilla extract
3 ripe bananas, mashed
2 cups flour
¼ cup dark chocolate cocoa powder
1 teaspoon baking soda
½ teaspoon salt
1 cup dark chocolate chips
Directions:
Preheat oven to 350 degrees. Grease and flour a 9×5-inch loaf pan. Set aside.
In a large bowl, place sugar and shortening together and cream well. Add eggs and vanilla and mix well. Stir in mashed bananas.
Combine the remaining ingredients, excluding chips, and mix into banana-egg mixture. Fold in chocolate chips.
Pour into prepared loaf pan and bake for 65-75 minutes or until toothpick in center comes out clean.
Remove from oven and set on wire rack to cool for 15 minutes. Remove from pan and finish cooling bread on rack.
Makes 1 loaf.
Note: I store mine in a gallon-sized Ziploc bag. It keeps the bread perfectly moist for about 1 week or I label it and store it in the freezer for a special occasion.
DON'T MISS A RECIPE!
Bakeware items that I love!
Your support of clicking through to visit our advertisers and/or purchasing items through our affiliate links, located throughout this post, generates the revenue that helps to keep this page going and is very much appreciated.