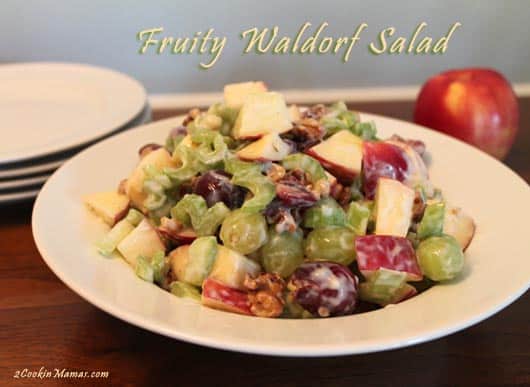 Summer, with all its bounty of fruit, is a great time to make this chock-full-of-fruit salad. It's got plenty of vitamins, fiber, protein from the yogurt and oils from the nuts to give you energy for the entire afternoon.
Don't want it for lunch? Serve it as a side with dinner for a well-rounded meal.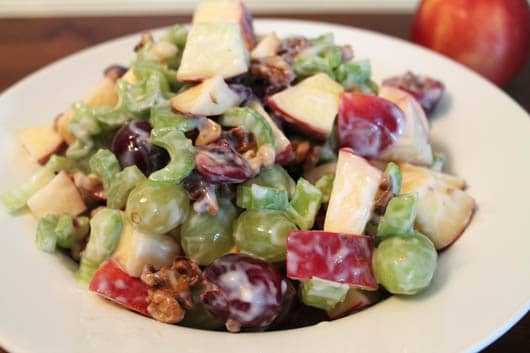 And, don't tell anyone, but the nuts are a great snack to have all by themselves!
Fruity Waldorf Salad
Ingredients:
3 apples, chopped
2 teaspoons lemon juice
1/2 cup grapes, sliced in half
1 cup celery, sliced
1/2 cup cherries, halved
1/2 cup maple-glazed walnuts, chopped
1/2 cup plain or vanilla yogurt
Directions: Chop apples and place in medium sized bowl. Sprinkle with lemon juice to keep them from browning. Add grapes, celery, cherries and walnuts and stir to mix. Fold in yogurt until all ingredients are well covered. Chill.
Serves 4.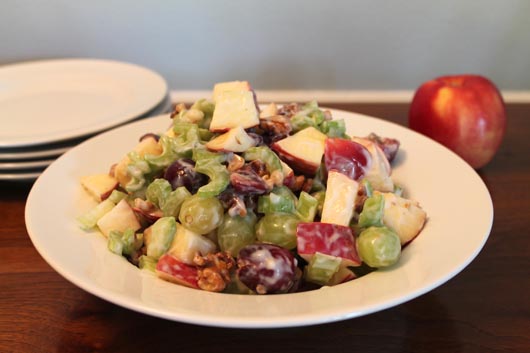 * Maple Glazed Walnuts – Heat a skillet over medium high heat then add 1/2 cup chopped walnuts, 4 teaspoons maple syrup and dash of salt. Stir fry until caramelized about 3-4 minutes. Cool.