I bet you are wondering how this recipe got its name. Well, forgive the pun, but they are made of just what the name says, albeit the spelling is a little different, you guessed it, sherbet! What a great way to use an ingredient that no one would think of to put into a cookie. Pretty cool, huh!
And let me tell you, these cookies took a little work. I had gotten this recipe from my Mom quite a few years ago but had never made it before this week. It turns out that they don't make cake mixes in the same weight boxes as they used to so all the measurements were off. Well, with my handy calculator I managed to rework the recipe so all the proportions were correct.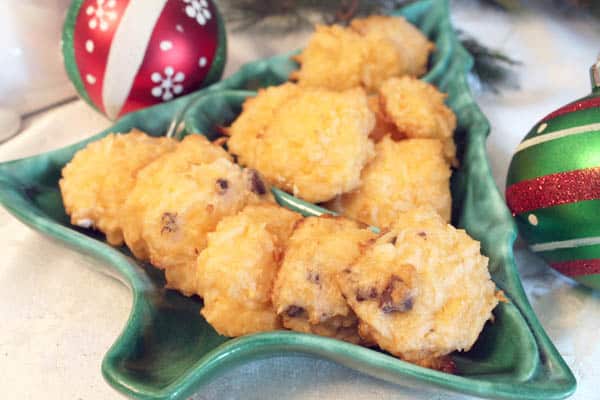 Once I started them I wished that I had tried it with different kinds of sherbet. It would have been neat to have bought a quart of rainbow sherbet and divided it so I could have used the orange as called for and tried the lime and pineapple too. It certainly would have looked pretty on the cookie plate.
These come out somewhat cake like with a subtle flavor from the sherbet and plenty of coconut for any macaroon lover. They won't be that heavy chewy cookie like the traditional macaroon due to the cake mix addition but you will have the general flavor. I added some chocolate chips to change it up a little, just because I could and I love orange and chocolate together, but I left some plain for those that wanted the original.
Enjoy!
Sure Bet Macaroons
Ingredients:
1-⅔ cups orange sherbet
1 15.25-oz package Pillsbury Super Moist Classic White Cake Mix
1-2 Tablespoons almond extract
5 cups (not quite 14-oz) Angel Flake coconut
1-2 cups chocolate chips (optional)
Directions:
Preheat oven to 350 degrees. Lightly grease cookie sheets.
Place sherbet in a large bowl and let soften at room temperature for ½ hour.
Stir in cake mix and almond extract until just blended. Add coconut and mix well. If adding chocolate chips, stir them in at this time too. (I like to do ½ recipe with and ½ without for variety)
Drop by rounded teaspoonfuls on to prepared cookie sheets.
Bake for 11-13 minutes or until tops are just lightly browned.
Makes 4-5 dozen cookies.
Note: Experiment a little and try with different flavors of sherbet. The lime and raspberry sherbets would be a sure bet (sorry for the pun) at Christmas.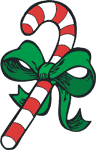 Love this recipe? Check out all our other goodies below to make your holidays that much sweeter!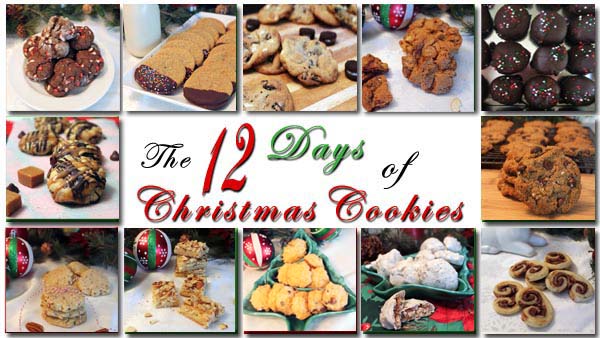 On the 12th day of Christmas this Cookin" Mama sent to you... 12 Nutella Palmiers, 11 Forget Them Cookies, 10 Sure Bet Macaroons, 9 Almond Bar Cookies, 8 Pecan Sandies, 7 NuttZo Nut Butter Cookies, 6 Turtle Cheesecake Cookies, 5 Key Lime Truffles, 4 Vanilla Almond K Cookies, 3 Cookies and Cream Cookies, 2 Creme Brulee Cookies and a Chocolate Peppermint Drop ...fa, la, la, la, la
DON'T MISS A RECIPE!