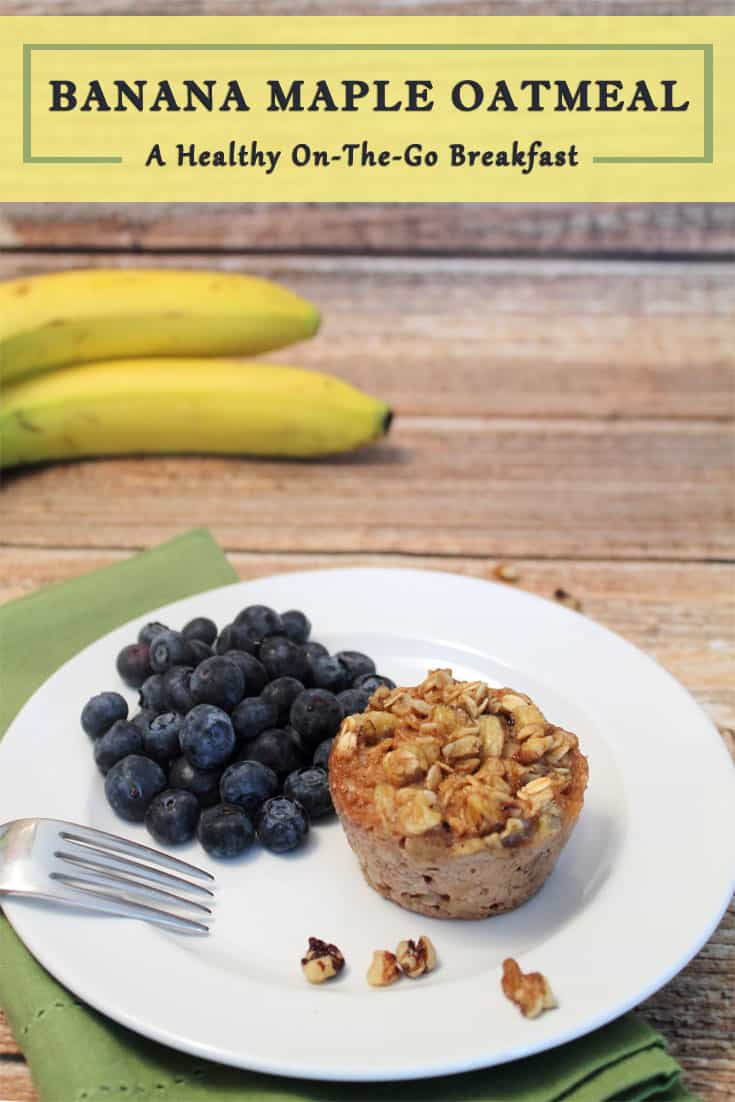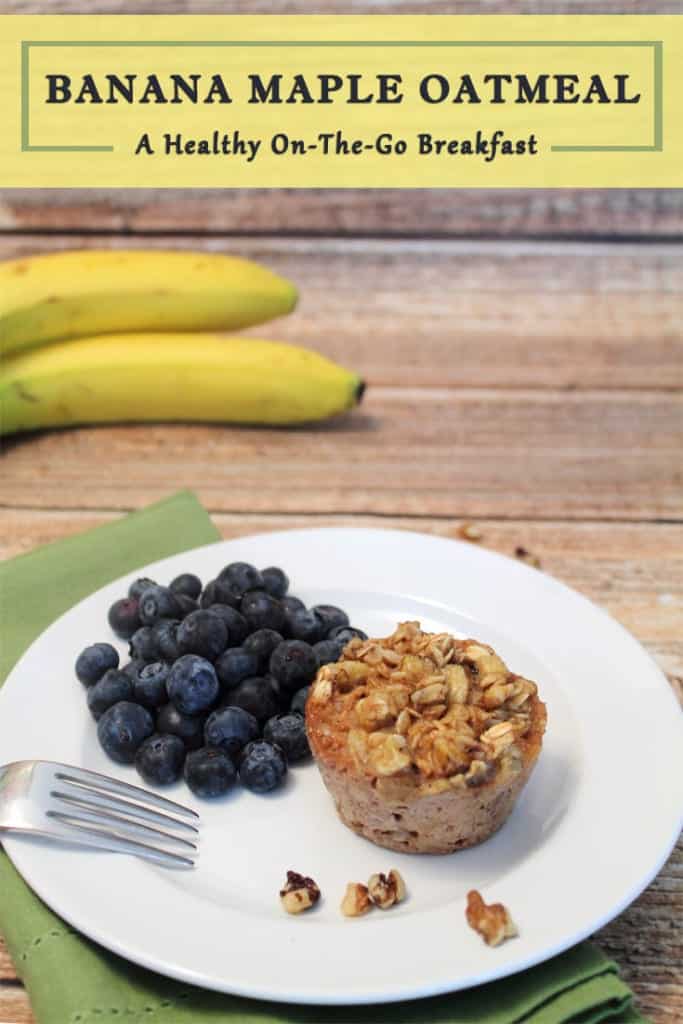 Today I am guest blogging on My Cooking Spot with a delicious and easy on-the-go breakfast, Banana Maple Oatmeal Cups. If you're one of those people that love to get those few extra winks in before rolling out of bed in the morning, with hardly enough time for a quick cup of coffee, then this recipe is for you.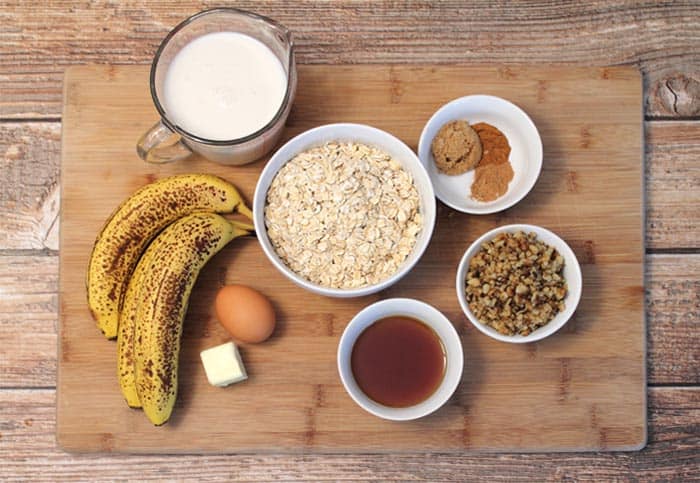 It is easy to throw together, is a healthy way to start your day, and can be frozen and easily reheated when you get to work. I usually make it up on the weekend and, once cool, cut it and wrap it in individual servings for the week ahead.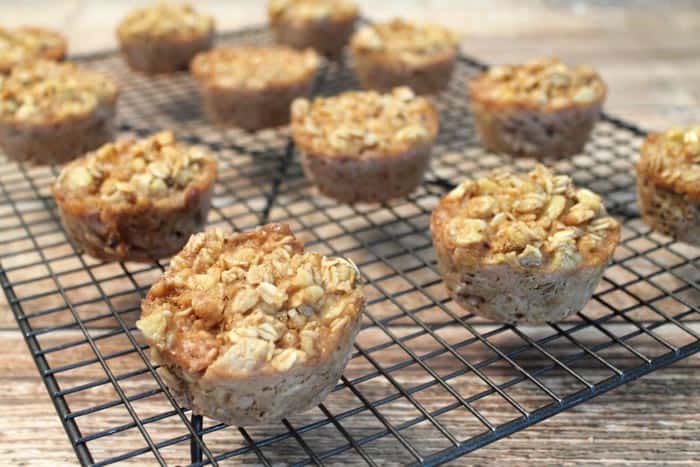 Now you are probably saying, I hate oatmeal, I won't eat this - but wait, you've just got to give this recipe a chance. I was one of those people that always said "blech, I hate oatmeal!" but that was because I was thinking of the lumpy, not too tasty, variety that was usually served up when oatmeal was ordered. This oatmeal is entirely different. It comes out more like a soft muffin with plenty of flavor from the bananas and maple syrup and I think (OK, I know) I could eat the whole pan. Yep, these Banana Maple Oatmeal Cups even get a thumbs up from my man!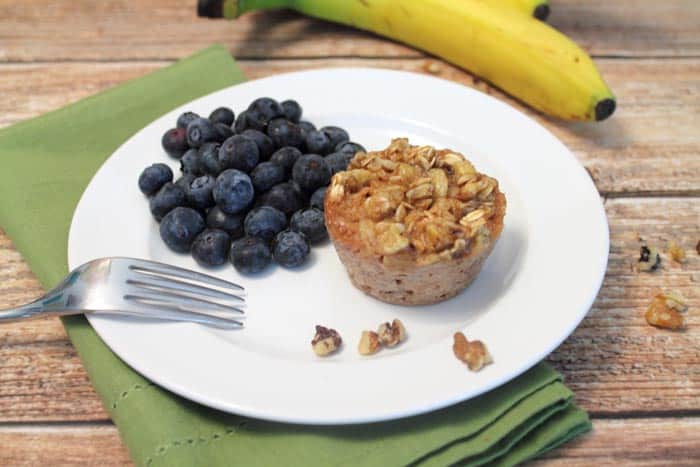 Of course, if you have been following us you've probably noticed another oatmeal recipe on the blog, Maple Bacon Oatmeal Casserole, which is still my #1 go-to (but this is a close second) and tastes so good on a cold day. So I guess you could say I am no longer an oatmeal hater and, in fact, generally tell people that oatmeal is a great way to start the day.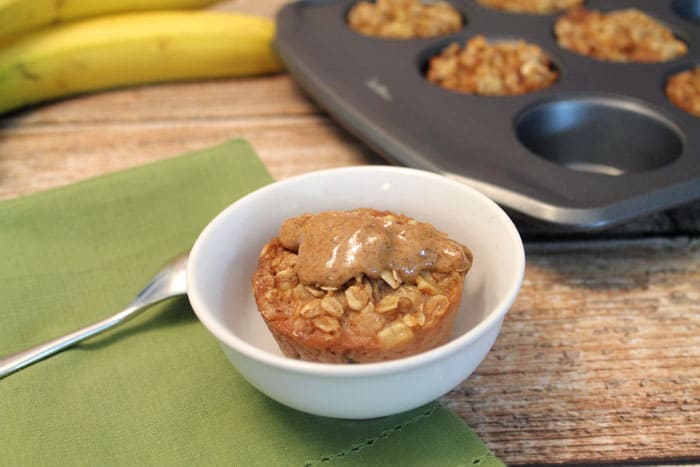 So what are you waiting for? Hop on over to My Cooking Spot and say hi and give this recipe a try. Enjoy!
Love quick breakfast recipes? Check out more delicious ways to start your day.
---
We also have a great Pinterest board with more breakfast goodies. See all the yumminess here!