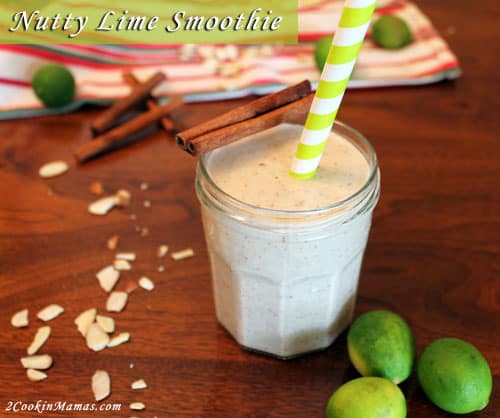 OK, OK, I know you are saying "Another lime recipe!" but heck, it's summer and nothing is more refreshing than limes and lemons to combat the heat. And besides, I have a key lime tree in my backyard that is giving me these delicious little fruits by the basket full, and I could never waste these little jewels, so just know that you will be getting more key lime recipes over the next several months. Most of the recipes will work with your regular Persian limes but just not have quite the zest to it that a key lime has. So I hope these summery, light recipes help you get through the hot summer months with ease.
This smoothie recipe is not only tart and delicious but healthy too. Just look at what it contains.
Almonds
Almonds are one of the richest sources of nutrients
Rich in healthy fats that help decrease LDL or "bad" cholesterol which in turn can decrease the risk of heart disease and heart attack.
High in dietary fiber
High in Vitamin E in a form that is best absorbed by the body. It helps repair muscles after workouts, defend skin against sun damage and is considered a "brain food" that can slow memory loss and boost alertness.
High in B-complex vitamins that are essential for energy production and have a positive effect on athletic training, performance and strength. They also contribute to healthy skin, hair, eyes and liver.
High in important minerals and folates that are essential in promoting strong bones which help prevent bone diseases like osteoporosis.
Limes
Aids in weight loss and works as an excellent fat burner due to its citric acid content.
High in soluble fiber that lowers blood pressure and bad cholesterol. The soluble fiber also helps cut down on inflammation of blood vessels which can aid in reducing the occurrence of heart attacks and strokes.
Improves digestion due to its natural acidity and Flavonoids, which help break down foods
High in Vitamin C, one of the most important antioxidants, travels through the body neutralizing free radicals
Considered a diabetic Superfood since it helps regulates the body's absorption of sugar.
Bananas
High in potassium which helps maintain normal blood pressure and heart function
Only 4% of a banana's calories come from fat, and what fat they do contain, called  sterols, help in blocking the absorption of dietary cholesterol keeping levels more stable.
High fiber content (approximately 1/3 is water soluble) works at decreasing risk of heart disease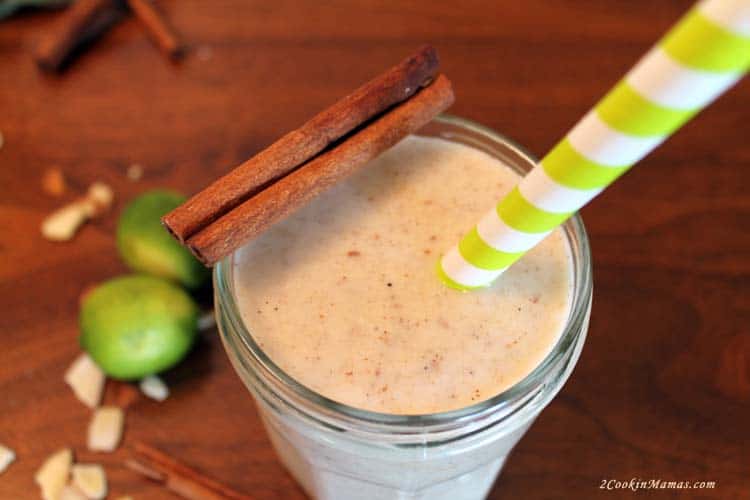 Nutty Lime Smoothie
Ingredients:
1/2 cup blanched slivered almonds
1/2 cup almond milk
1/2 cup vanilla yogurt or non-dairy almond yogurt
1 frozen banana, sliced
Scoop protein powder
1 Tablespoon fresh key lime juice
1/4 teaspoon nutmeg
1/4 teaspoon cinnamon
1 cinnamon stick for garnish (optional)
Directions:
Place all ingredients in a blender and mix until smooth.
Makes 1 serving.
Note: Can be made the night before to make a quick "full-of-energy" breakfast in the morning.
DON'T MISS A RECIPE!