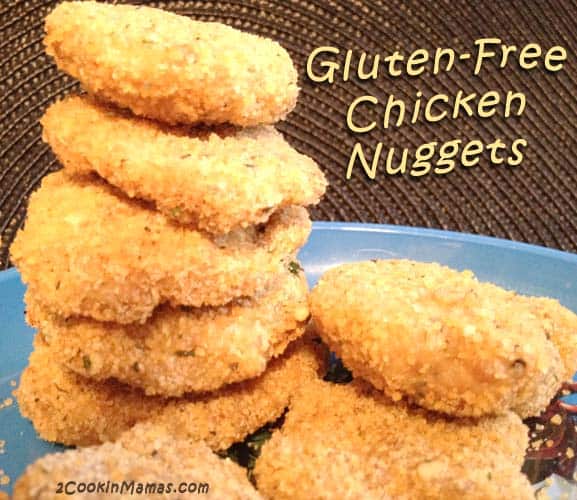 My son has entered the "picky eating phase" where chicken nuggets top the list!  Although there are some decent nuggets out there – I really wanted to try my hand at a healthier version that was also gluten-free.  So, I picked up a package of ground chicken and went to work.  Less than 30 minutes later – I had 32 cute little nuggets that not only looked like real nuggets, but tasted like them too!  And if that wasn't good enough, my son ate them all up and asked for more!  Now that's what I like to call a win-win.
Gluten-Free Chicken Nuggets
1/4 cup Bob's Red Mill old-fashioned rolled oats, ground
1 lb. ground chicken
1 tsp paprika, divided
1/2 tsp garlic powder
1/4 cup Pecorino Romano, divided
1/2 tsp black pepper
1/2 tsp Kosher salt
3/4 gluten free breadcrumbs
Directions:
Preheat oven to 375°.  Using a food processor – grind oats into breadcrumb size pieces.  Combine oats, chicken, 1/2 paprika, garlic,1/2  pecorino romano, salt and pepper in large bowl and mix well.  In small bowl, mix together remaining paprika, pecorino romano, and breadcrumbs.  Take 1 tbsp of chicken mixture, press into nugget shape with fingers, and coat with breadcrumb mix.  Place nuggets on cookie sheet sprayed with non-stick cooking spray and bake for 18-20 minutes, turning once after 10 minutes.
Makes 32 nuggets.
Note: For a crispier coating – spray top of nuggets with additional cooking spray.