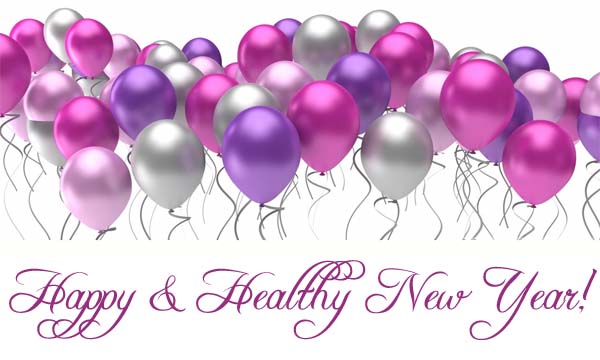 If you are anything like me, you put on a few pounds during the holidays even though you promised yourself you wouldn't overdo. We traveled to my son's home for Christmas and he had so many good things to eat and drink and, with all that good company, I did tend to indulge just a little (OK, maybe just a tad more than a little).
In any case, it was a fantastic time but now it is back to reality. This year, both my husband and I have promised to eat healthier and, along with our exercise routine and drinking plenty of water, it should put us back in tip top shape in just a short time. So, to help you get you and your family back in the pink of health I thought I would bring you a series of healthy but easy recipes to give you a jump start on the new year.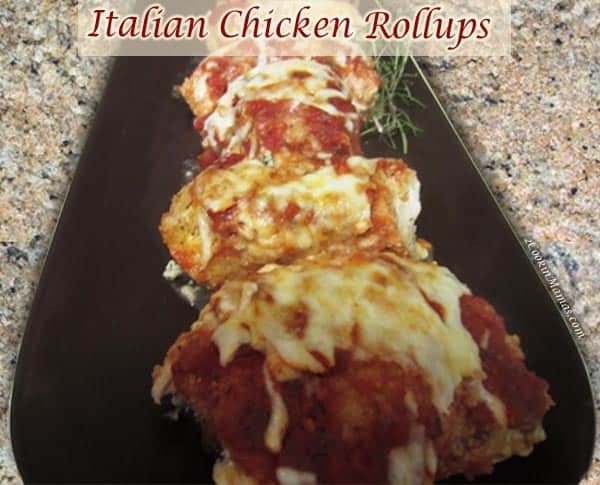 What does eating healthy actually mean? It means eating the right quantity of foods in each of the different food groups in order to keep your body healthy. It means taking in the important nutrients, such as protein, carbohydrates, fat, vitamins and minerals, that you need to maintain your overall health, feel good, and provide energy. What you eat has a direct correlation to the strength of your immune system, your mood, and your energy level.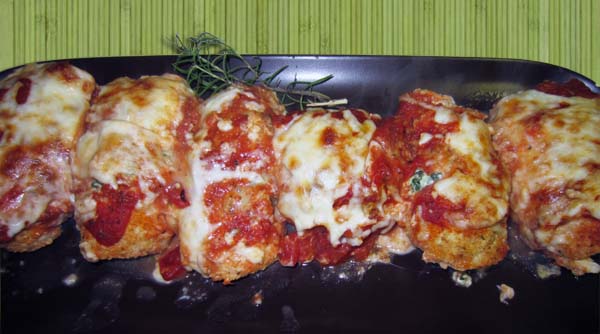 Let's start with an easy recipe for chicken rollups that gives you a lean protein, a slew of good vitamins, minerals and healthy carbs from the spinach, zucchini and salad. Remember that portion control is a big part of eating right too and the protein side of the equation here should be about 3-4 ounces.
Hope you enjoy!
Italian Chicken Roll Ups
Ingredients:
Non-stick olive oil spray
8 chicken cutlets, pounded thin
salt and pepper to taste
½ cup seasoned panko
½ cup parmesan cheese, grated
3 eggs, separated (you will just use the whites)
6 oz frozen spinach, thawed
6 Tablespoons low-fat ricotta cheese
7 oz  low-fat mozzarella cheese, shredded
1 cup your favorite marinara sauce (make sure to find one without high fructose corn syrup)
Directions:
Preheat oven to 450 degrees. Spray an 7×11-inch baking dish with non-stick spray.
Rinse chicken and pat dry. Place each cutlet in a resealable plastic bag and pound thin. Remove and season with salt and pepper.
On a large plate, combine panko and ¼ cup Parmesan cheese. Place the whites of 2 eggs into a wide-mouthed bowl and mix with just a teaspoon or two of water.
In a small bowl, combine spinach, which has been squeezed until no more water can be removed, ricotta cheese, ¼ cup grated Parmesan, 1-½ ounces shredded mozzarella cheese and the one remaining egg white.
Lay chicken on flat surface and spread spinach-cheese mixture over each cutlet. Starting at one end, roll each cutlet up, jelly roll fashion, dip into egg white mixture, then into crumb mixture and place seam side down in prepared pan.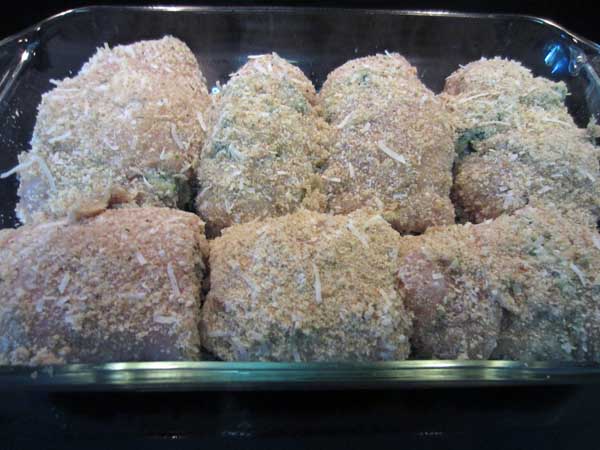 When all cutlets are in baking dish, spray lightly with nonstick olive oil spray.
Bake 25 minutes. Remove from oven and top with marinara sauce and remaining mozzarella cheese. Return to oven for an additional 5-10 minutes or until cheese is golden.
You can also take the last 3-5 minutes and place under broiler to get that cheese nice and brown.
Serves 8.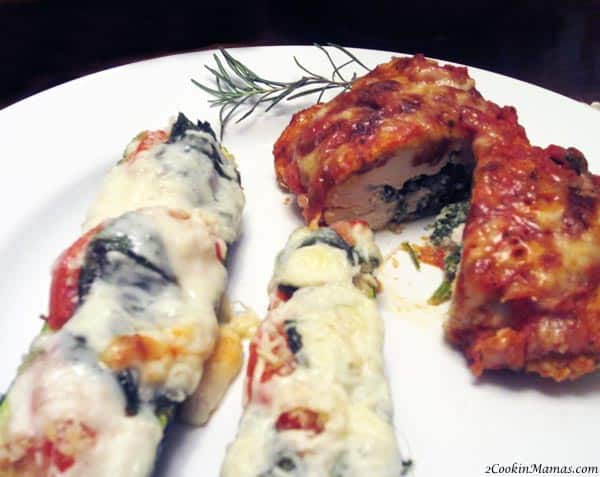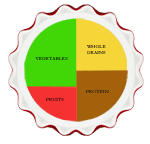 To complete your healthy meal, add 1-2 zucchini boats for each person and a tossed salad with a balsamic olive oil vinaigrette.
Use healthy oils like olive or coconut oil for cooking and olive oil on salads. Limit butter and avoid trans fats.