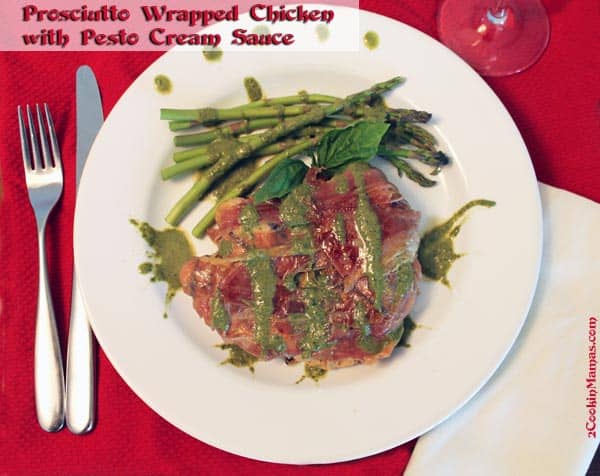 Valentine's Day is fast approaching and it seemed like the perfect time to make one of my favorite dishes and share it with y'all. This chicken dish looks like a gourmet chef's dish but it's really easy to make. I am sure you will impress your sweetheart if you fix this meal for him.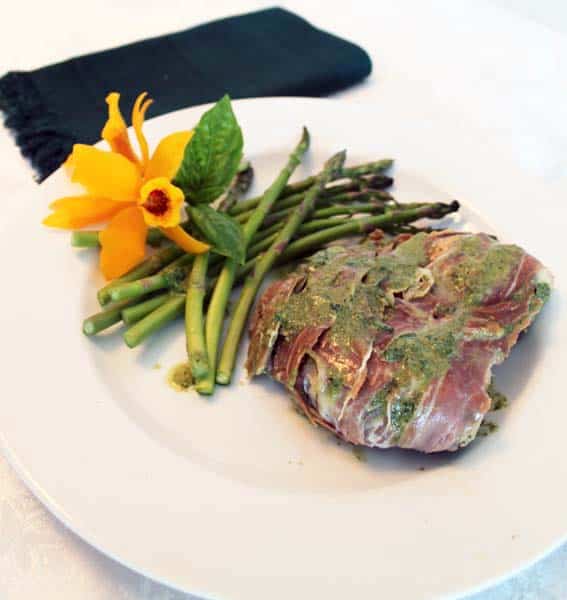 I found this recipe over a year ago on a Polish site that offered some different dishes that I hadn't seen before. Since I don't understand a word of Polish, Google made my day by giving me a pretty good translation. I adapted the recipe for ingredients I could find here and it came out wonderfully. In fact, it was so good, both the flavor of the prosciutto wrapped chicken and the absolutely divine basil cream sauce that I have added it to my repertoire of recipes that I make for special occasions.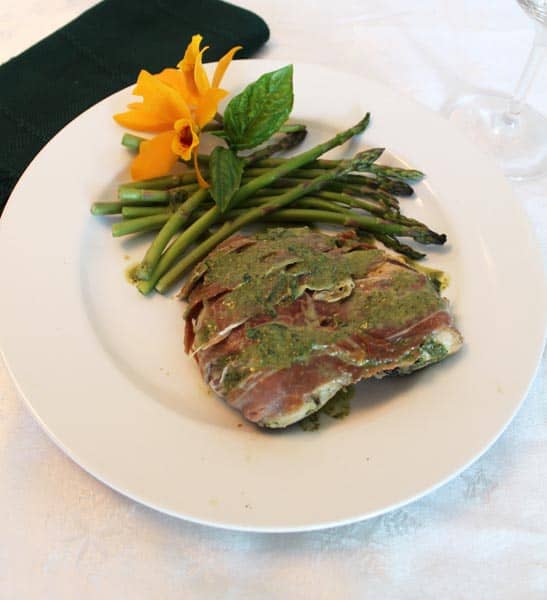 Hope you enjoy!
Prosciutto Wrapped Chicken with Pesto Cream Sauce and Asparagus
Ingredients:
½ lb. thin asparagus

2 large chicken breasts
Sea salt
1 Tablespoon flour (cornstarch if you are gluten intolerant)
4 slices of Prosciutto
2 Tablespoons olive oil
4 Tablespoons basil pesto
⅓ cup cream
Black pepper to taste
Garnish: Basil leaves
Directions:
Wash asparagus and snap off woody stems. What is left is the most tender part of the asparagus. Bring a saucepan of water to a boil, place asparagus in a steamer basket and place in pan. Cover and cook for 5 minutes. Immediately plunge asparagus in cold water to stop the cooking. Drain and set aside.
Rinse chicken and pat dry. Sprinkle with a little sea salt then coat with flour and wrap with prosciutto. Set aside.
Heat 2 tablespoons of olive oil in a medium skillet. Add prosciutto-wrapped chicken and cook for 8-10 minutes per side until there is no longer any pink in the center of the thickest part of the breast.  Remove chicken from pan and set aside.
Pour cream and basil pesto into the pan. Stir to mix well. Return chicken to pan and add the asparagus. Bring to a boil then remove from heat. Add freshly ground pepper and lay basil leaves on top. Serve immediately.
Serves 2-4.
Wine Pairing: The basil pesto cream sauce is a very large part of the flavor of this dish and would work best with either a Pinot Grigio or a Riesling. However, the addition of the prosciutto adds another definitive flavor to this recipe and adds the possibility of pairing with a toasty Chardonnay or even a nice rich Cabernet Sauvignon.
Happy Valentine's Day!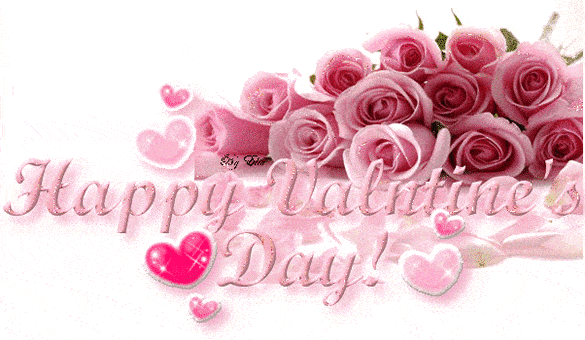 **Be sure to follow us on your favorite social media! Instagram, Pinterest, Twitter and Facebook. And remember, if you make one of 2 Cookin' Mamas recipes, tag us with the hashtag #mamacooks!